This post contains affiliate links. See my disclosure for more information.


Would you vacay with someone who is gluten free?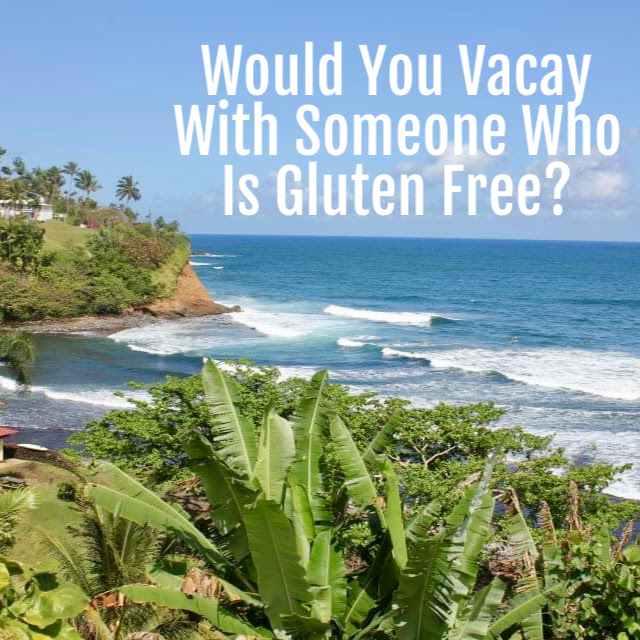 Watching Below Deck Sailing Yacht last night, it was made known the primary charter guest has celiac disease. The sailing charter was for her wedding to her college sweetheart. The chef, Marcos, shared really helpful and caring information about how he would be cooking all meals without gluten to eliminate the risk of cross contact. For those who have to eat gluten free, what a dream vacation!
Then there was this on Twitter:
If bringing someone who is gluten free on vacation means everyone's meal is #glutenfree, do you reconsider inviting them? #belowdeck #belowdecksailing #belowdecksailingyacht

— BelowDeckJohn (@BelowDeckJohn) June 14, 2022
Oh, wow, you know where this is heading, right?
Here is where to ask yourself if you would vacay with someone who is gluten free? Would you be quick to tell them there is no way you would travel together? Here are some of the replies on Twitter to the question…
"I would invite someone who is gf on my trip, probably not someone with celiacs…"
"I don't vibe with people who make their conditions or preference their entire personality… so you and I probably wouldn't take a vaca together"
"Absolutely. If I'm paying for it, I'm getting delicious food with all the gluten."
"I would NOT be bringing them. All that money and I can't have gluten?"
"…Not sure why she's making everyone be gf."
"I'd leave them home!! That would be disappointing."
"I'd say, "She's gluten-free, so I'll take her gluten, thank you.""
"I'd leave them home!! That would be disappointing."
Pause for a moment right here and think about your pain in the bum friend who is seriously picky about food for no medical reason at all.
Nearly every episode of Below Deck has some charter guest issue based on food preferences. Not a medically necessary food restriction, a preference. These preferences can be WILD and make being gluten-free look easy.
Why aren't there memes galore about that? Why do people not joke (or be serious) about not including those friends in social gatherings or vacation? That's a choice, a whole flippin' choice. Having celiac disease or a medical condition that requires eliminating gluten is NOT a choice.
Two things came to mind when reading the tweets: first, how isolating celiac disease can be and how sad it is to think about people who won't include you because of a very serious medical issue. Second, gratitude. So much gratitude for those who are understanding, gracious, kind, loving, inclusive. Seeking out those friends and family members makes life and travel a richer experience.
Have you ever felt like you were not included because you have celiac disease? How do you handle situations like this?