This post contains affiliate links. See my disclosure for more information.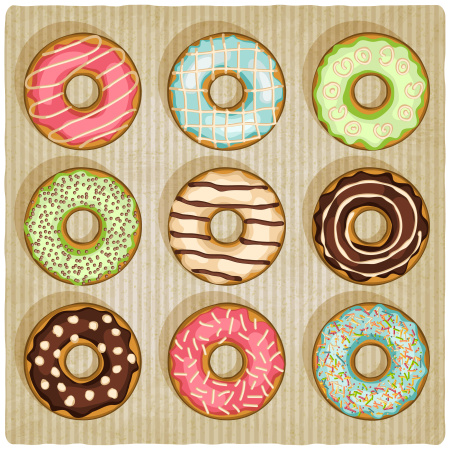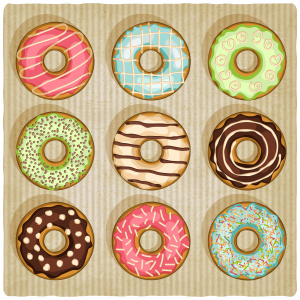 Hello and welcome to my very first blog post. Here's the full scoop on my 52 Donuts project.
I have a thing for donuts. I grew up visiting Dunkin' Donuts every time we "went to town," which was 45 minutes away. From those visits came my love for donuts, eating at a counter and time spent chatting over a donut and bad coffee.
In 2009, I have chosen to eat only one sweet each week, plus a free day on my birthday when sweets won't count. As a hard core right-brainer, I have to find a way to tie my small goals to a larger purpose, otherwise I quickly lose interest.
To combine my love of donuts and the Sweet-a-Week goal, I decided to seek out 52 different donuts and share the weekly adventure with a friend. Each week I'll post a little something about the donut experience and occasionally a fellow donut lover will post about our adventures, too.
If you have any donut or donut shop recommendations, post a comment and I'll add them to the list. Wish me luck!