This post contains affiliate links. See my disclosure for more information.


I sat down today to catch up on blog posts because it was on the schedule. In the frenetic pace of the holidays, I fell behind writing about my Twelve Adventures. I've been creating new recipes and haven't had time to share them here yet. All week I was planning to catch up on Saturday.
And then yesterday it felt like the world stopped spinning.
Surely like most of you, I cannot begin to process what happened in Connecticut. I really have no idea what to do except bake. The time isn't right, right now, to write about the silliness in my life. It will return, that time to write about the goodness, but for now, I'm baking. It's where I feel most comforted and the best way I know to comfort others.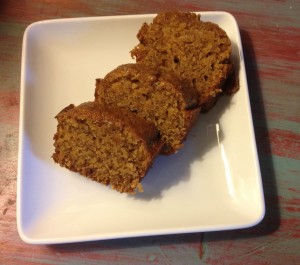 This recipe is a modification of my friend Mendy's family recipe for poppy seed bread. Mendy shared with me that this bread was a family tradition. A special aunt always set aside two loaves for her during the holidays to take back to college. Today, Mendy bakes from the same recipe and wanted to know how to make it gluten-free and maybe a little healthier.
I found a bit of comfort in baking this bread and sharing it. If only all of this could be fixed by the act of baking…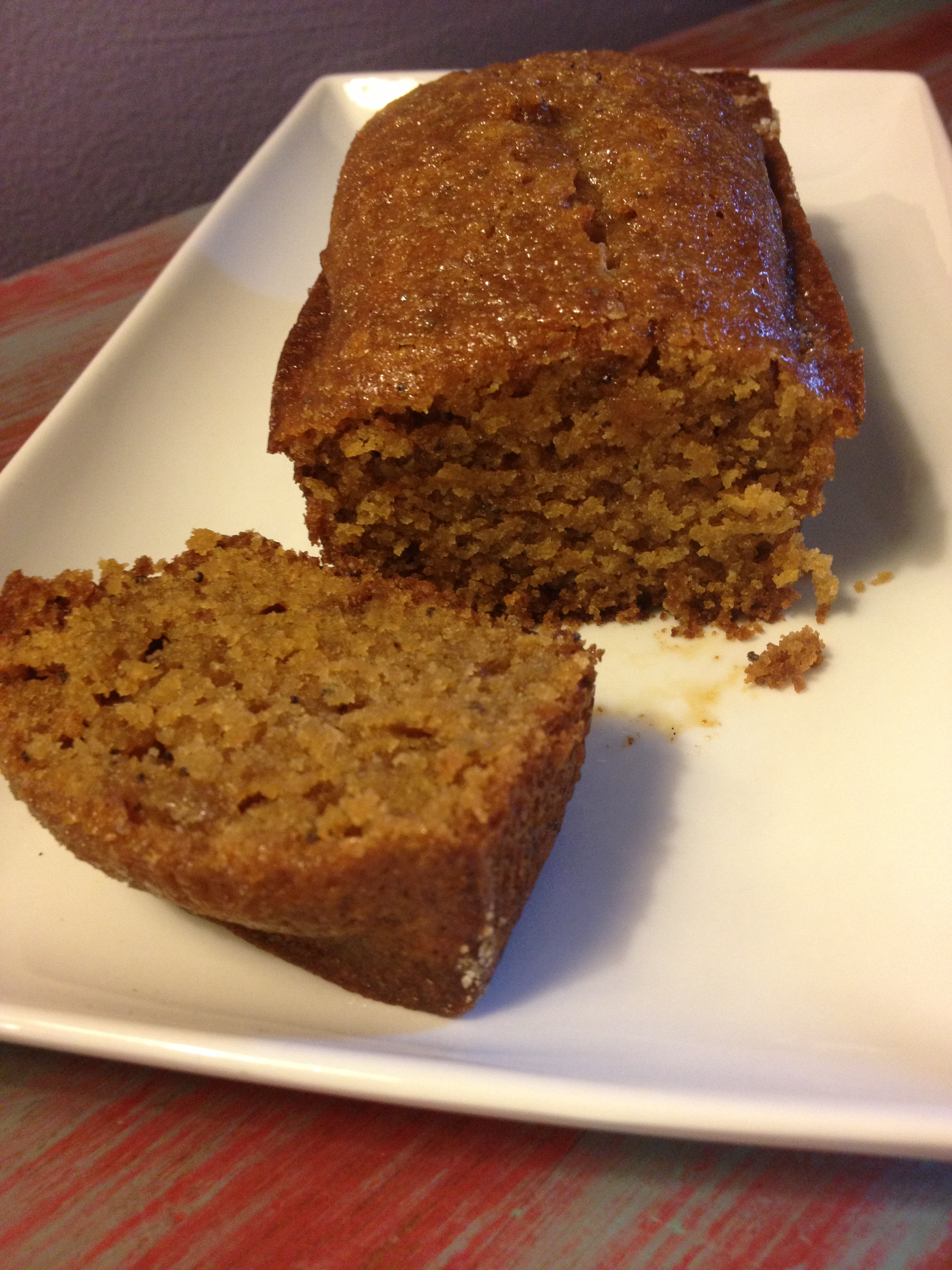 Poppy Seed Bread, Gluten-free and Dairy-free
Ingredients
2

Cups

of Johnna's Gluten-Free Flour Blend

1

Cup

almond meal

1 1/2

Cups

coconut sugar

3/4

Cup

sugar

, regular granulated variety

1

Tablespoon

poppy seeds

1 1/2

teaspoon

salt

1

teaspoon

guar gum

1/2

teaspoon

chia seeds

3

eggs

1 1/2

Cups

unsweetened almond milk

1

Cup

plus 2 Tablespoons vegetable oil

1 1/2

teaspoon

vanilla bean paste

(or vanilla extract)

1 1/2

teaspoon

almond extract

(the real deal, not imitation)
Glaze:
3/4

Cup

granulated sugar

1/4

Cup

fresh squeezed orange juice

1/2

teaspoon

vanilla bean paste

(or vanilla extract)

1/2

teaspoon

almond extract

(the real deal, not imitation)
Instructions
For the Bread:
Preheat oven to 350 degrees.

You may mix this by hand or with a stand mixer.

In large mixing bowl, combine all dry ingredients.

In a smaller mixing bowl, combine all liquid ingredients. Once combined, mix into dry ingredients, mixing until well combined.

Pour 1 1/2 cups batter into 5 small loaf pans which have been oiled. The pans I use are 5 3/4" x 3" x 2 1/8". Bake at 350 for 40-45 minutes. A toothpick or cake tester inserted into the top will come out clean when done.
For Glaze:
Mix sugar, orange juice, vanilla bean paste (or extract) and almond extract together in a bowl.

Pour over bread while bread is still warm. I do not use all of the glaze on one batch of bread. You would have almost enough glaze for two batches of bread if you used it sparingly.

Once bread has cooled, remove from pans and let completely cool on a cooling rack before wrapping or storing.