This post contains affiliate links. See my disclosure for more information.


In 2012, instead of a 52 project, I did a 40+12 project, 40 Days of 40 Favorite Things for my 40th birthday plus 12 Adventures. This post is one such adventure. While it does not include a gluten-free or healthy recipe, it is part of my healthy approach to life lived well. I hope you'll read along when I write about my adventures, they are an important part of the journey to health!
Here I go again, sharing an unplanned adventure…
For our seventeenth wedding anniversary, my favorite fella and I found ourselves on the road. We were headed out of town to work for a couple of weeks and decided we'd stop overnight in St. Louis for dinner and a visit to the botanical garden to see the Chinese lantern exhibit.
I had visited the exhibit earlier in the year when I went to Food Media Forum and had shared the photos with John. I had also dined at a terrific raw vegan restaurant and stayed at a lovely hotel for a great price thanks to Priceline. We made plans to have dinner at the wonderful restaurant, PuraVegan, visit the botanical garden and stay at the same hotel. I snagged the bargain room rate, made sure the restaurant was open…and neglected to buy advance tickets to the botanical garden. Who knew a weeknight would sell out?
So we had to roll with it. Instead of going to the botanical garden at night, we took a helicopter flight over it during the day.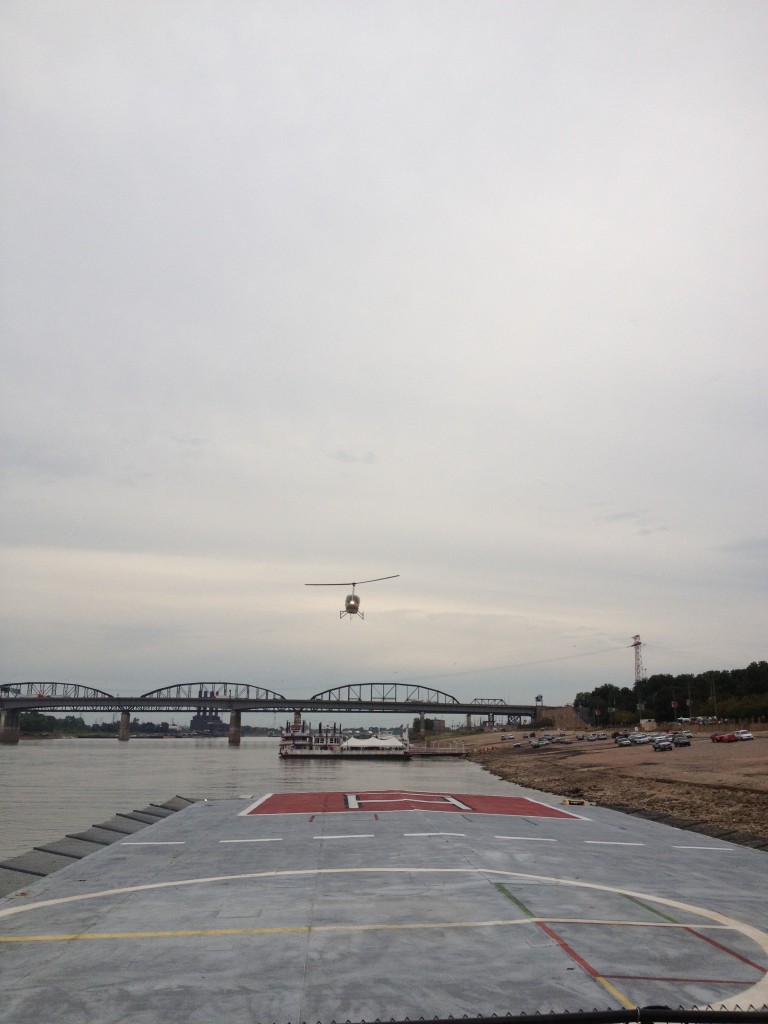 There's a heliport on a barge in the Mississippi river near the Arch. We took off and landed from there.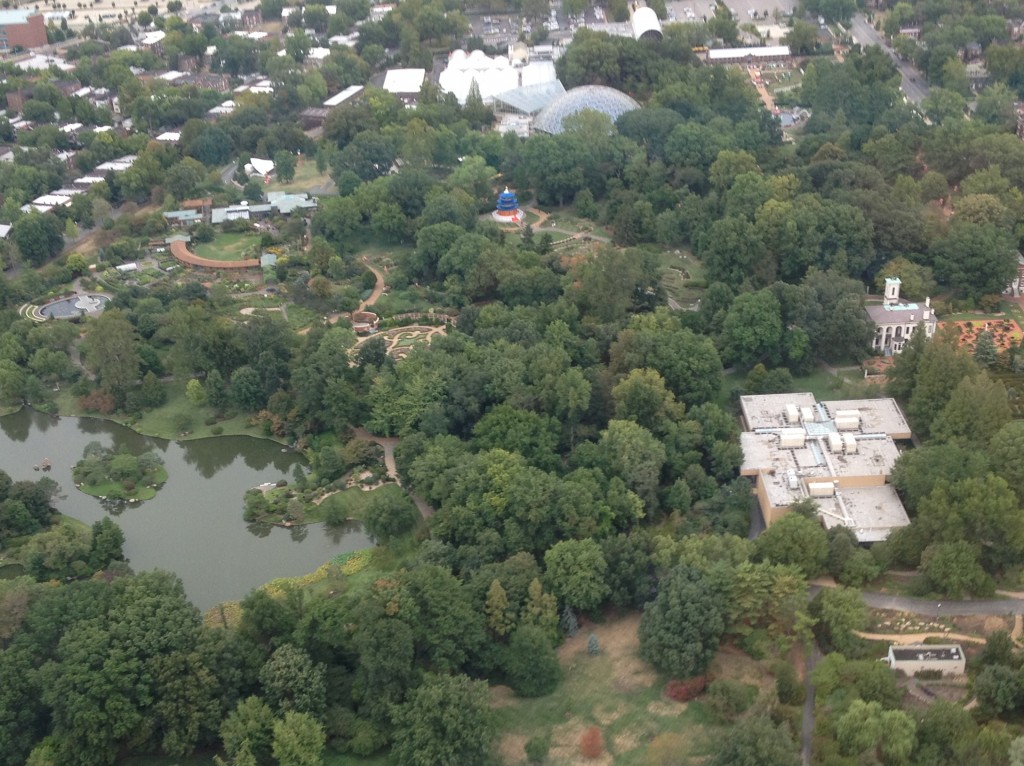 We flew over the botanical garden and several other St. Louis landmarks.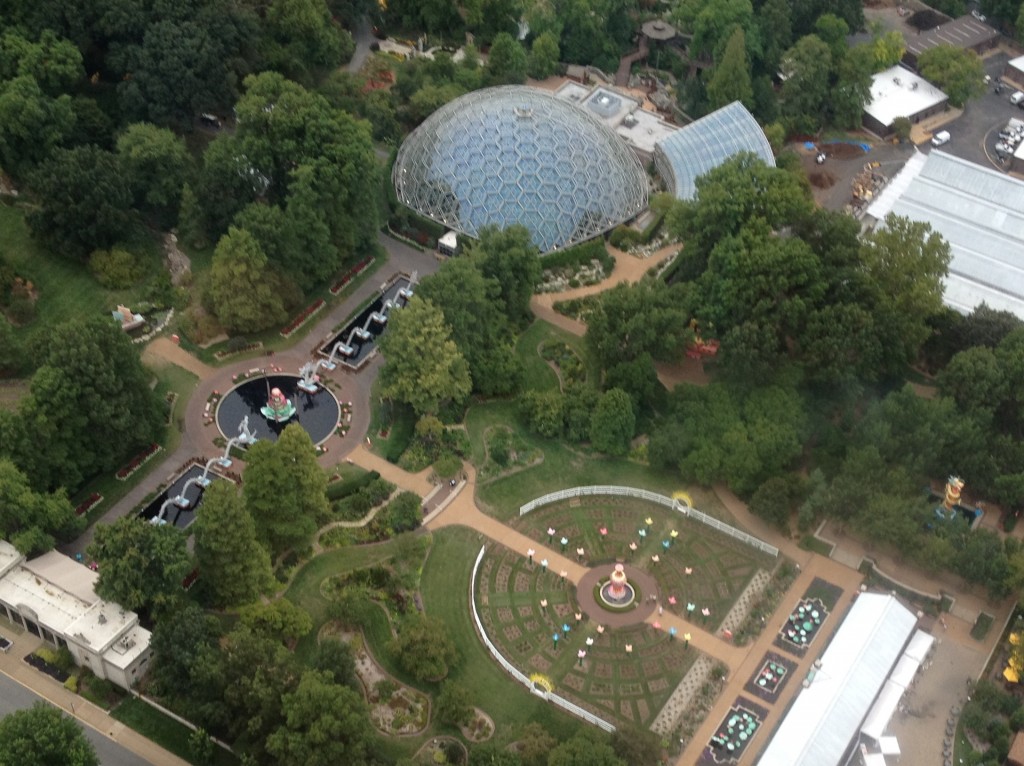 This made for a much better adventure than fighting a sold out crowd at the botanical garden on a hot August night anyway!