This post contains affiliate links. See my disclosure for more information.


In 2012, instead of a 52 project, I did a 40+12 project, 40 Days of 40 Favorite Things for my 40th birthday plus 12 Adventures. This post is one such adventure. While it does not include a gluten-free or healthy recipe, it is part of my healthy approach to life lived well. I hope you'll read along when I write about my adventures, they are an important part of the journey to health!
One of the most fun adventures of the year for me was visiting the Southernmmost Point of the Geographic U.S. and the Southernmost Point of the Continental U.S.
The Southernmost Point of the geographic U.S. is located on the Big Island of Hawaii. It is one of the windiest places I've ever visited. The trees were growing sideways.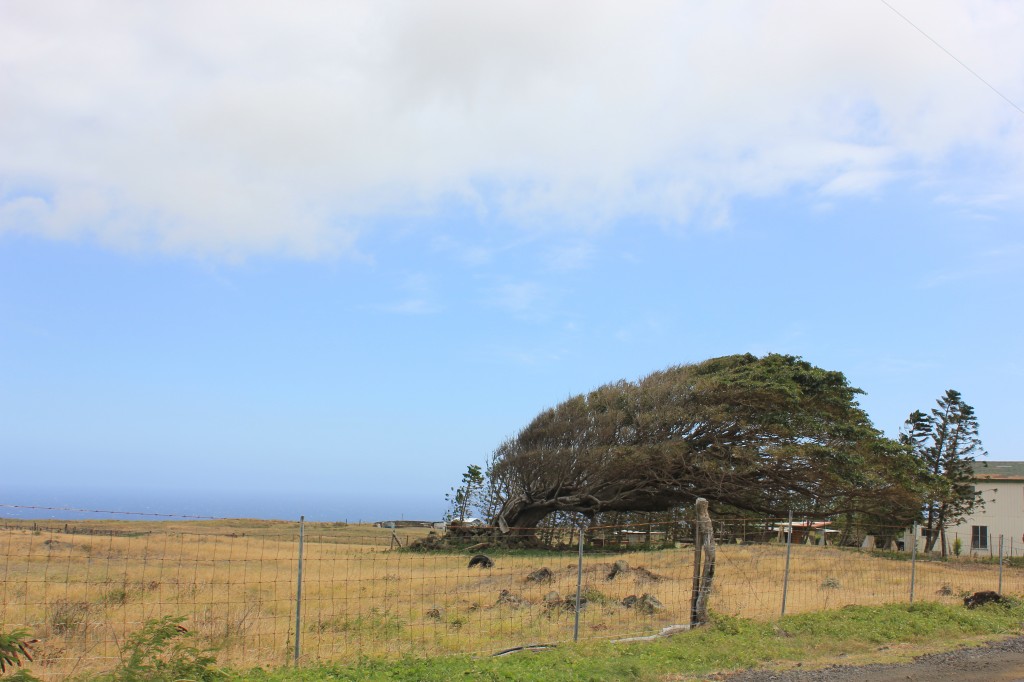 There was an abandoned wind farm (for some reason almost as creepy as an abandoned amusement park):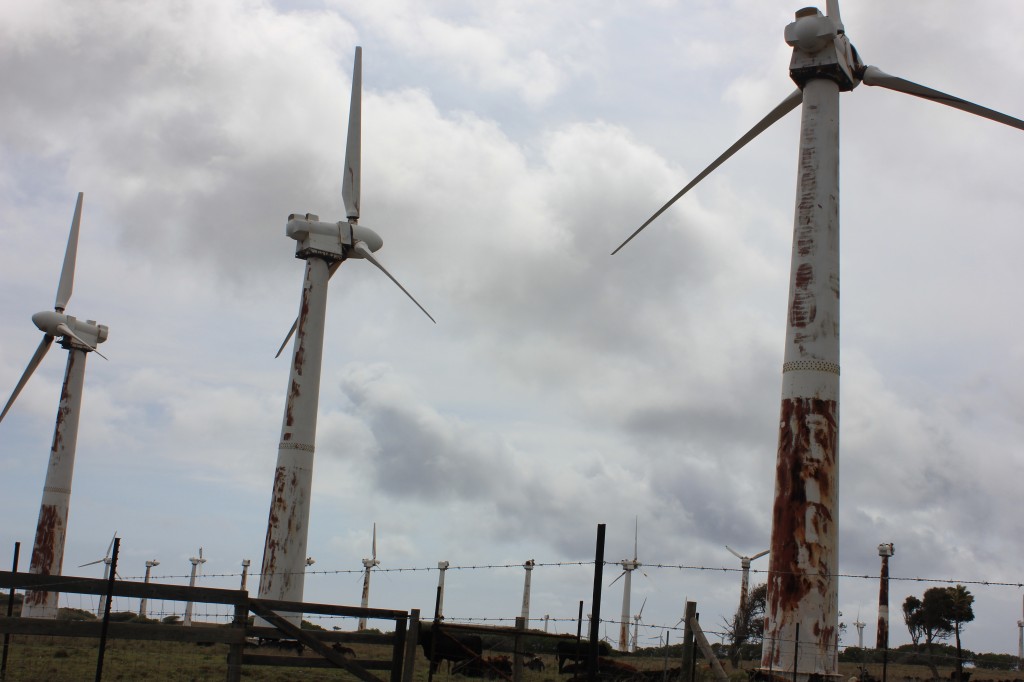 A functioning wind farm and not much else.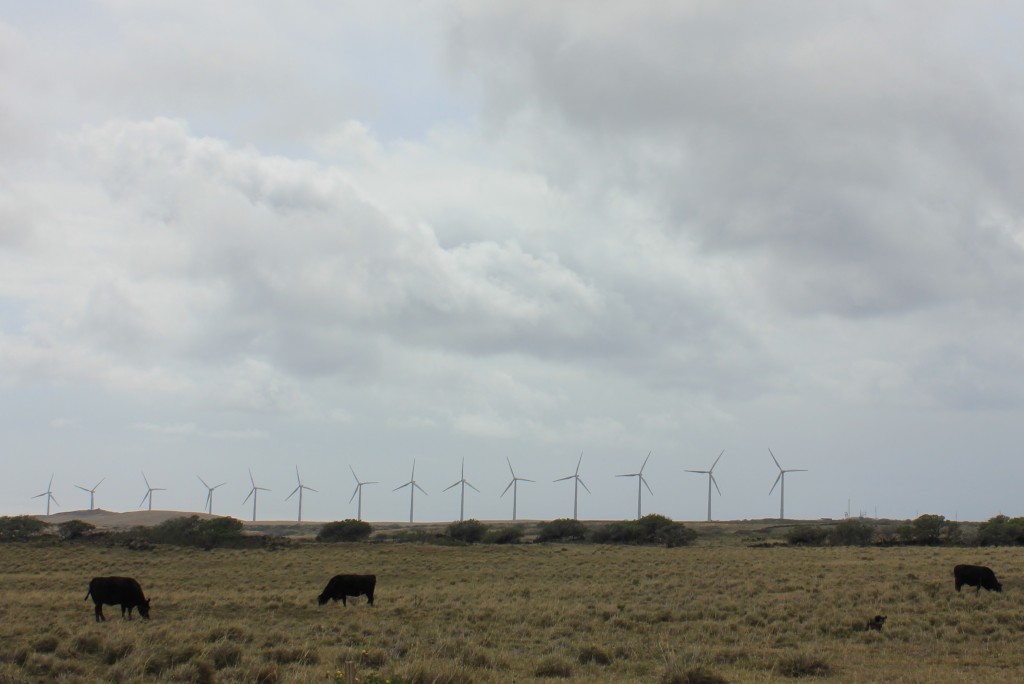 It seemed nearly every piece of real estate was for sale and it was obvious most of the homes were not occupied. I wondered what would make someone considering living there, as the wind was really strong and we were told we were there on a calm day.
The ground felt very unstable to me, like how it feels for a few minutes after an earthquake. Perhaps that is because of the crashing waves or the combination of wind and waves or, well, I don't know. All I can say is that I wanted to either sit on the ground or get away from the ground quickly. It felt very odd there. That aside, it was very beautiful and seeing the ocean from that vantage point is something I'm happy to have experienced.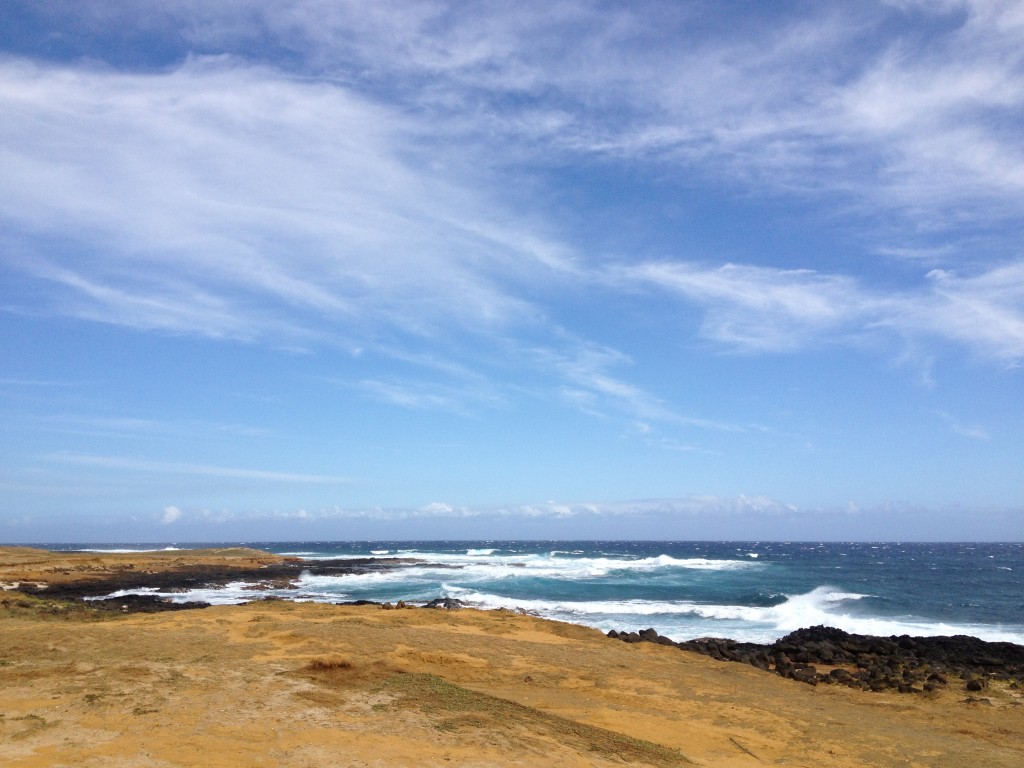 You've probably seen oodles of photos of the Southernmost Point of the U.S., located in Key West, Florida. The big buoy announcing 90 Miles to Cuba may be the most photographed icon of Key West. I've been there several times in my life, but new to me this year was a line to take pictures. We biked to the Southernmost point and were surprised to find a line more than a block long of tourists, many from China, waiting to get their picture taken. Hence my photo on the least photographed side of the monument.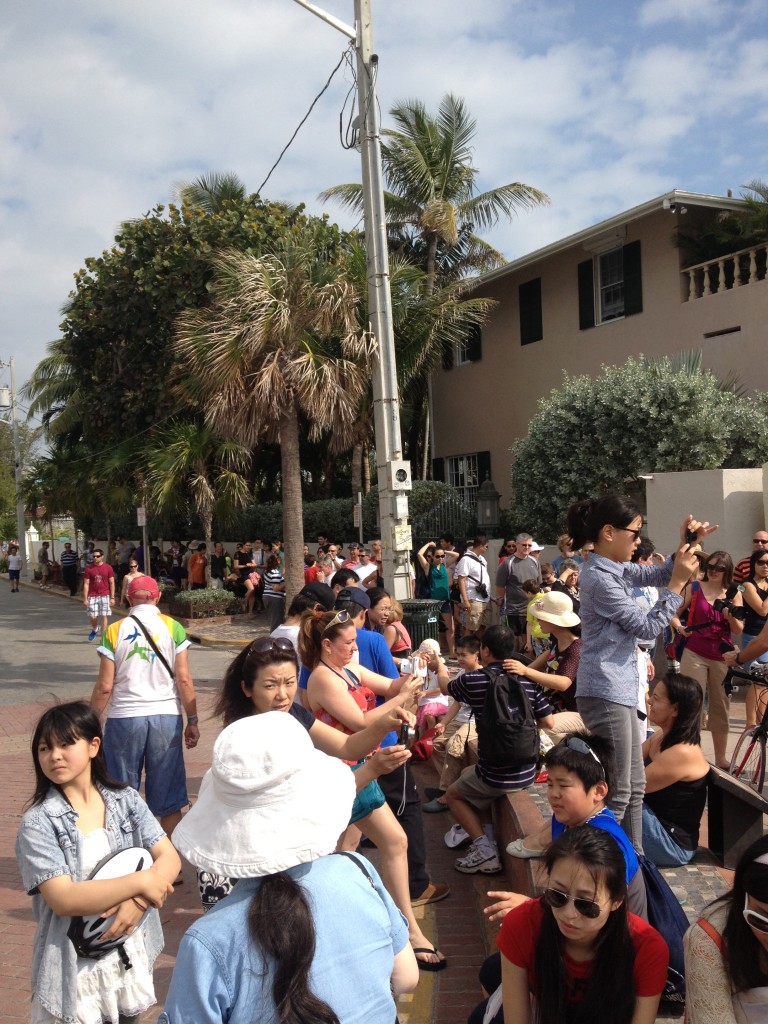 I tried to find a common thread between the two Southernmost Points. Both are tropical, on the water and that's about it. No one was selling margaritas at the Southernmost Point in Hawaii and no one is giving up valuable land in Key West to build a wind farm. Both are worth visiting but they are certainly a world apart.