This post contains affiliate links. See my disclosure for more information.


I so clearly remember the day my doctor said gluten had to go. I remember her handing me a one-page list of things I would no longer be eating, cautioning me that it would be challenging and sending me on my way.
But I'm tough. I like a challenge. I could do this!
That attitude lasted until I reached my car in the doctor's office parking lot. Total meltdown. I realized there would be no more donuts (or so I thought at the time). I had no idea how I would eat out again. How would I keep my food gluten-free while sharing the kitchen? What about the holidays? YIKES!
I drove from the doctor's office to Borders and bought two books. One was a beautiful tale of a woman's journey to becoming gluten-free and making food that was far from my typical 15 minute dinners. The other was a dessert cookbook that required lots of exotic flours I had never heard of. So I could make a cupcake and a dinner that required 3 days of prep work. Yay. What I really needed was the wonderful new e-book from Linda of GlutenFreeHomemaker, How to be Gluten Free.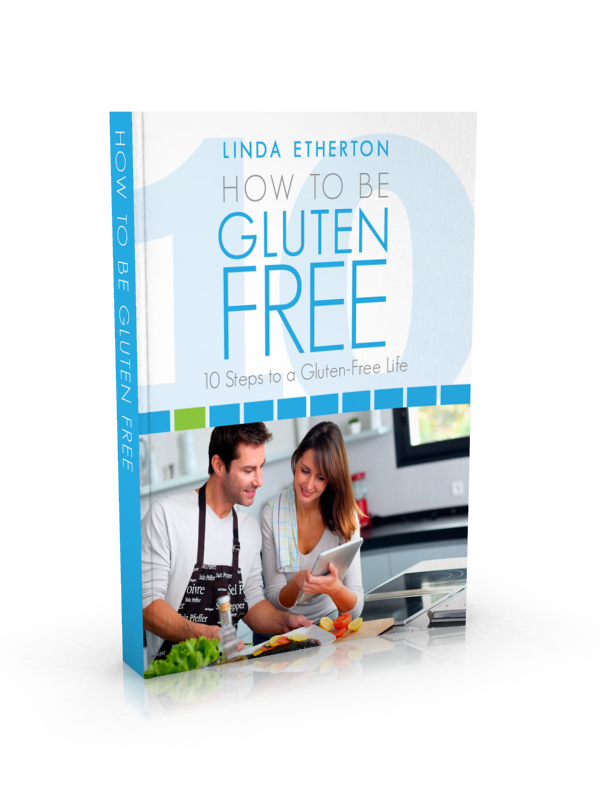 This book is a great resource for those newly diagnosed or new to eating gluten-free. It's also a great read for family members of those who must be gluten-free. In the book you'll find information on everything from dealing with the emotions of changing how you eat to eating out to packing lunches to learning to bake again. This book is now my number one recommendation when someone tells me they are new to gluten-free eating.
For those of us not so new to gluten-free eating, you'll enjoy this book, too. There are lots of great tidbits, a good refresher for those of us who have been eating gluten-free for years.
Today and tomorrow only (May 21-22, 2013), this e-book is available for FREE on Amazon. You don't need a Kindle to read e-books from Amazon, they've got lots of free reading apps to allow you to read e-books on your iPhone, iPad, even on your desktop. If you're reading this after May 22nd, I still encourage you to buy this book. It's a valuable resource far beyond the purchase price. Happy reading!