This post contains affiliate links. See my disclosure for more information.


Friday evening my favorite fella and I went to hear Michael Pollan speak in Kansas City. He was speaking in support of his new book, Cooked.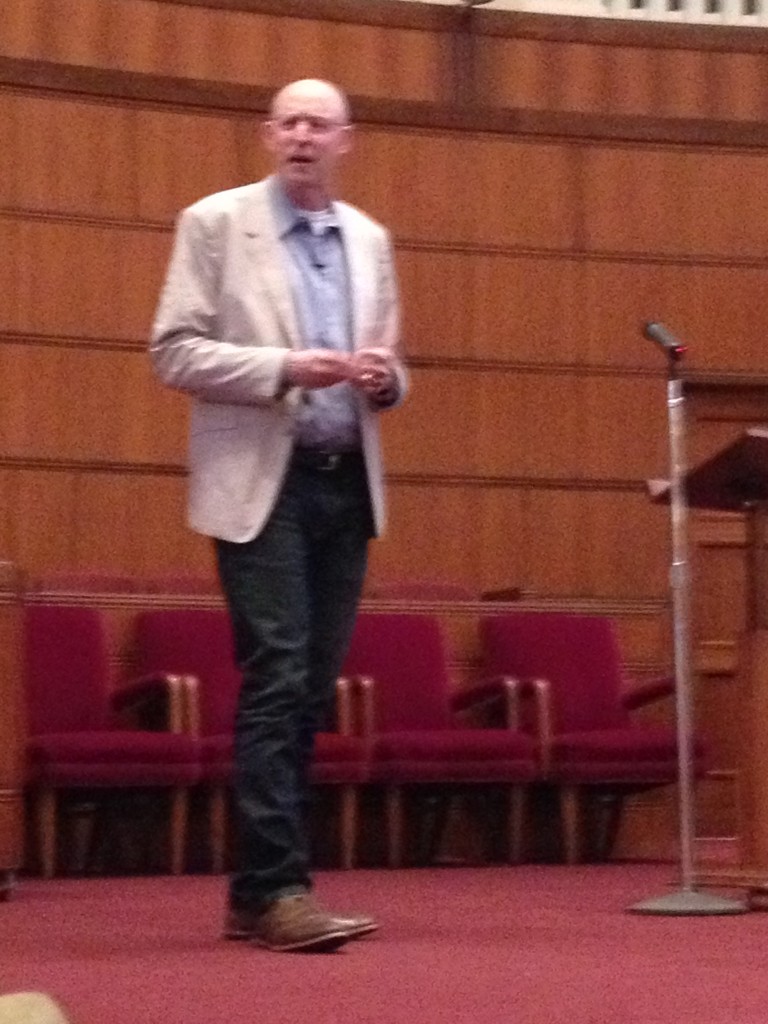 I need to come clean before I tell you about this new book. I'm a big fan of Michael Pollan. His book Food Rules was published at a critical turning point in my journey to health. I read it when I was beginning to realize I had been successful in eating for weight loss, but I had not been successful in acquiring health. In fact, I had been healthier at 300+ pounds than I was at my lowest weight. I had been eating lots of food-like-products that were labeled "light" or "nonfat," I ate lots of faux meat products, that while plant-based, were far from nutritious and very processed. But they helped me lose weight, so they must have been good for me, right? Wrong. Food Rules was one of the books that helped me figure out what I needed to put into my body so I could feel good, take good care of my body and the place I call home. It's all connected.
For years now, I've had a few of my favorite Food Rules posted on the wall of my office. They include:
Don't get your fuel from the same place your car does.
Pay more, eat less.
Eat only foods that will eventually rot.
If it comes from a plant, eat it. If it was made in a plant, don't.
Break the rules once in awhile.
That last one is important to me. If you've been reading here long, you know I got my start as a food blogger writing about donuts. I make no excuses for this, it was my once-a-week way to break the rules. Then I transitioned to writing about gluten-free sweets, a continuation of my once-a-week indulgence. While I certainly make healthier choices now when I do choose to break the rules, I still break the rules. It's a constant journey for me and Food Rules has been a great travel companion for the trip.
I tell you this so you know I'm not going to deliver a traditional book review here.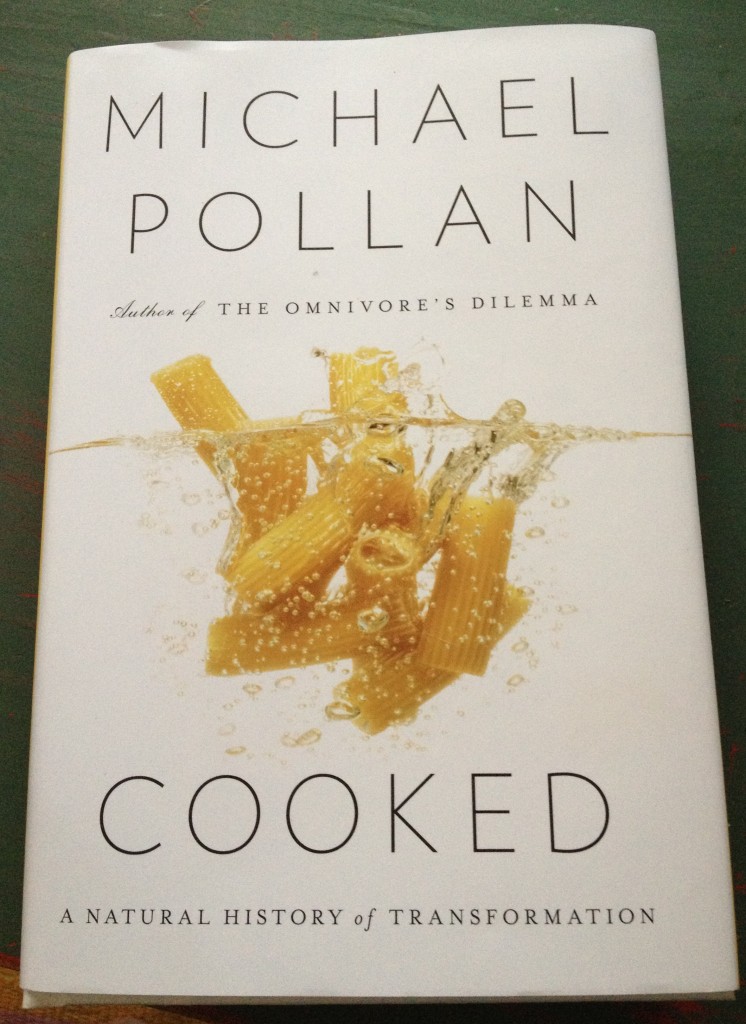 I like this new book almost as much as Food Rules. It is a memoir of sorts of Michael Pollan's journey to learn to cook using the four elements and his time spent with experts in each area: fire (BBQing), water (braising), air (bread making) and earth (fermenting). It's a fascinating look into how we have gotten so far away from traditional cooking and what steps we can take to get back there.
The first chapter of the book, titled Why Cook?, depleted my highlighter. I finally stopped highlighting and just made a margin note that this chapter was full of important information. A few things that stood out to me:
Americans spend less time cooking than any other nation.
Millions of people spend more time watching food cooked on TV than they spend cooking for themselves.
Cooking is the most important thing an ordinary person can do to help reform the American food system, to make it healthier and more sustainable.
The following chapters of the book can only be described as hard to put down. In the midst of a busy weekend, I devoured this entire book. Something I thought would never interest me, cooking a whole hog over an open fire, became fascinating reading. My appreciation for fermented foods has only deepened, jars and jars of sauerkraut will be delivered as Christmas gifts this year. Each section of the book includes a recipe but I wouldn't describe this as a cookbook, it's a much deeper look into food and the act of cooking it.
About the bread portion of the book…while speaking on Friday night, Michael Pollan took audience questions. One of the first was, "What do you think about the book Wheat Belly?" His response was something like, "I don't think much about it. I haven't read it." He went on to say he feels gluten is being demonized, that he can't imagine as many people have a true problem with gluten as are eliminating it. Then he said it isn't possible to create an airy loaf of bread without gluten. Whoa. (You may recall I heard Alton Brown say something similar.) Right behind my fascination with cultured and fermented foods is a fascination with perfecting gluten-free bread. I disagree with him on this point but still enjoyed the section of the book dedicated to bread and the love that goes into making bread. In fact, it has provided information I think will be helpful in my bread-baking adventures.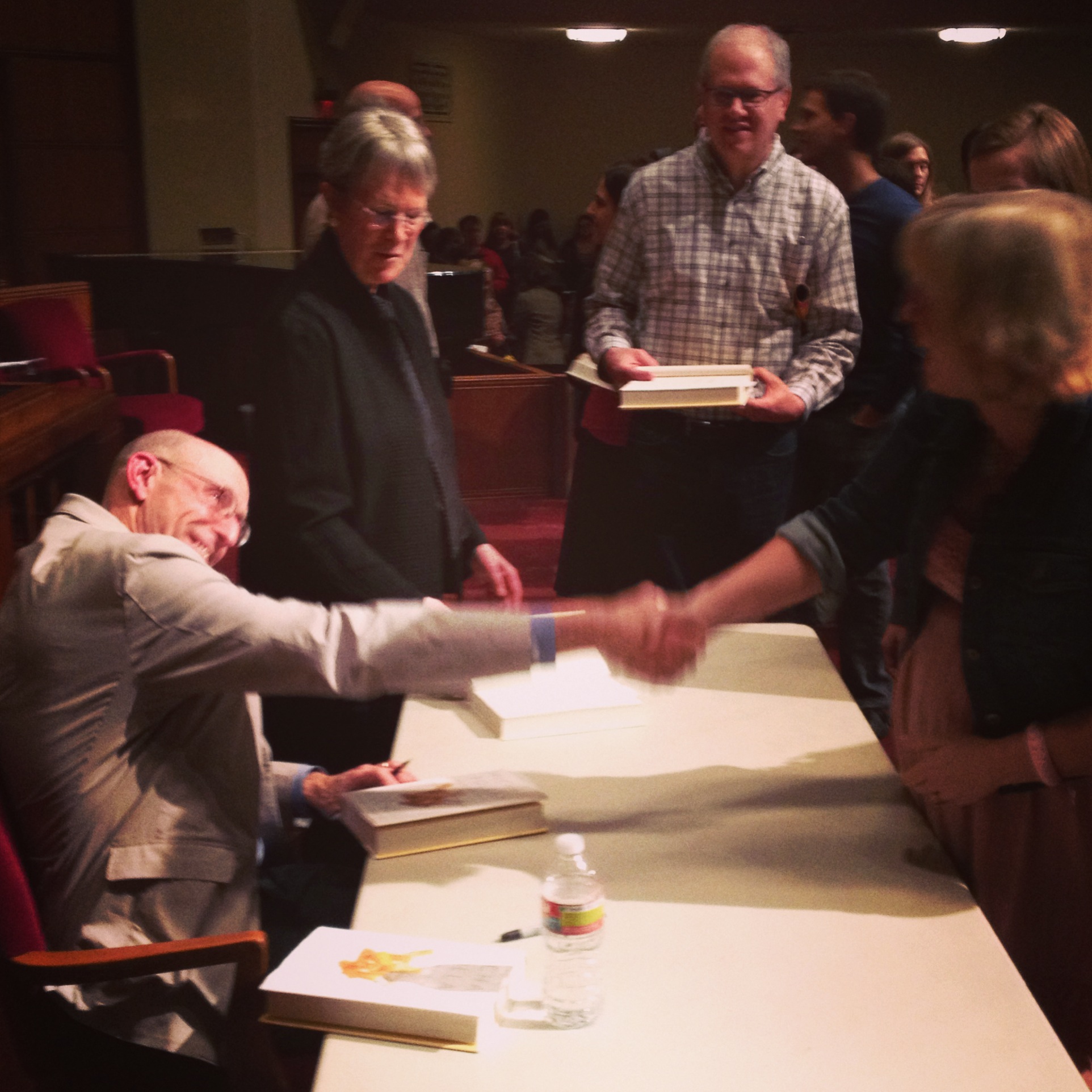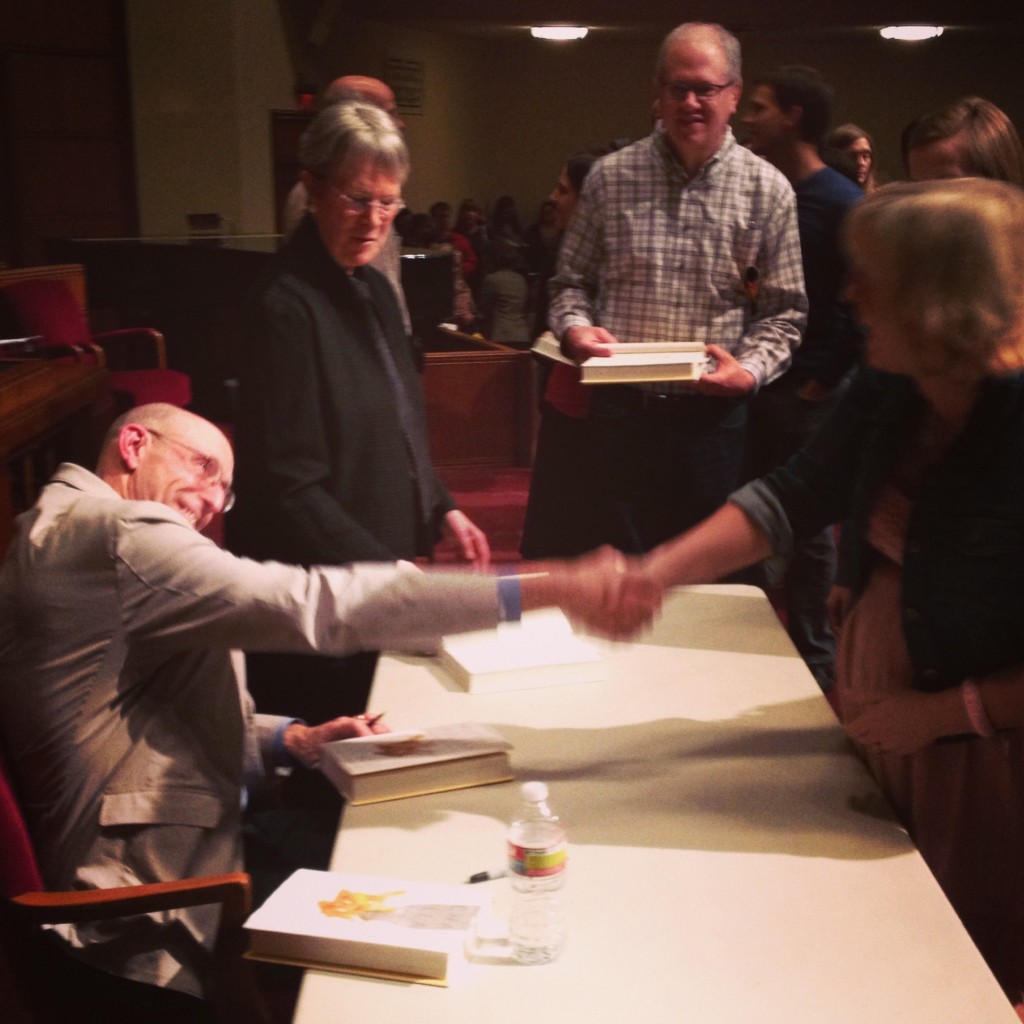 While thanking Michael Pollan for the impact Food Rules has had on my life, I told him I'm gluten-free (not by choice) and am working hard on creating that perfect loaf of bread. He was definitely interested and wanted to know what I'm using for flour. We chatted for just a couple of minutes and I left feeling better about his comment that gluten is being demonized. I think he may be right about that. I worry that gluten-free is a trendy diet for many yet a lifesaving step for many of us. If nothing else, he has me thinking about how I can help more folks get into the kitchen, whether they have to eat gluten-free or not. I know not all of you have to eat gluten-free and the wheels are turning over here for me to find a way to reduce the amount of labels placed on food or recipes that is simply healthy. I don't think it matters so much what we call healthy food, just that we get into the kitchen and cook it. I think that's the point of this book, after all.
So go buy this book, would ya? If you've got an awesome independent bookseller in your town, go get it there. It's because of Rainy Day Books, the local store in my area, that Michael Pollan was in town. I'm grateful for them.
Oh, WAIT! I've got a signed copy to give away…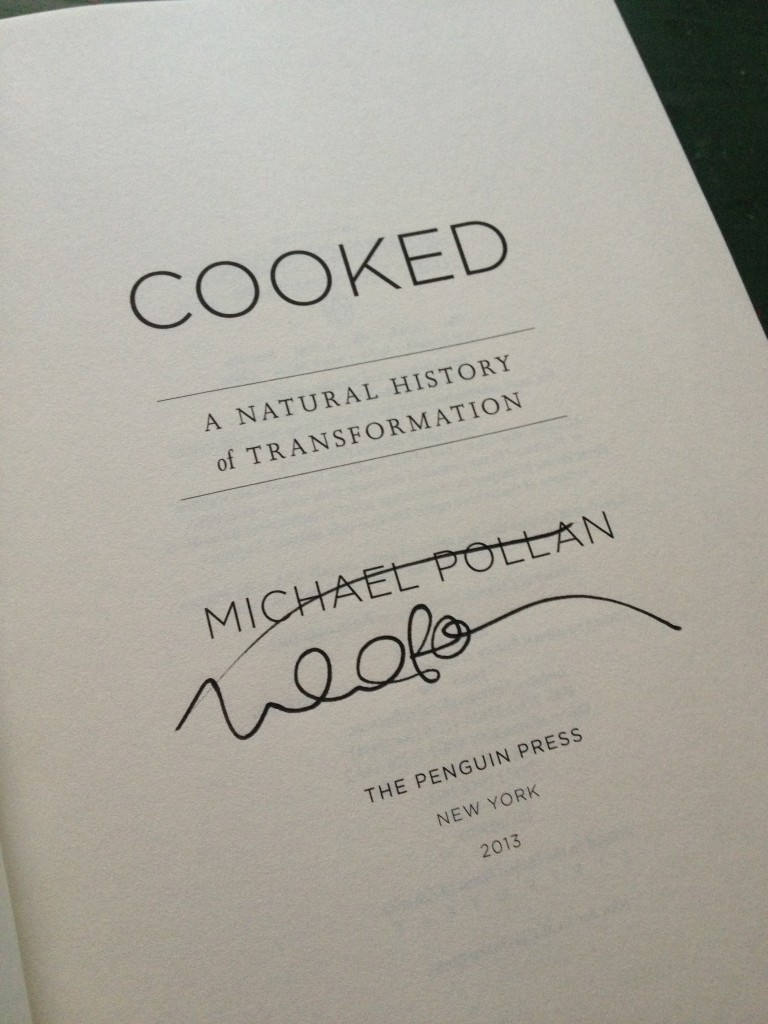 I got a copy of Cooked signed to give to one lucky reader. There's a rafflecopter gizmo below for you to enter. The winner will be selected on May 20th, 2013 and will have 24 hours to respond to the prize notification. Good luck and happy cooking!
a Rafflecopter giveaway