This post contains affiliate links. See my disclosure for more information.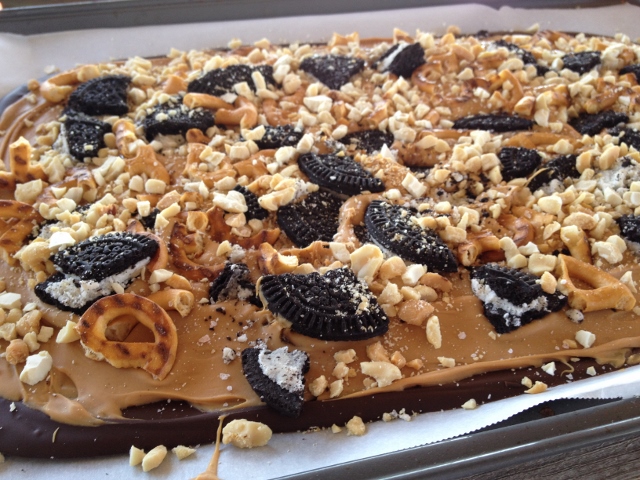 My favorite fella has been buying this gluten-full treat at Trader Joe's, Cowboy Bark. Their version includes chocolate, JoeJoes (their variation of Oreos), pretzels, peanuts, cashews and sea salt.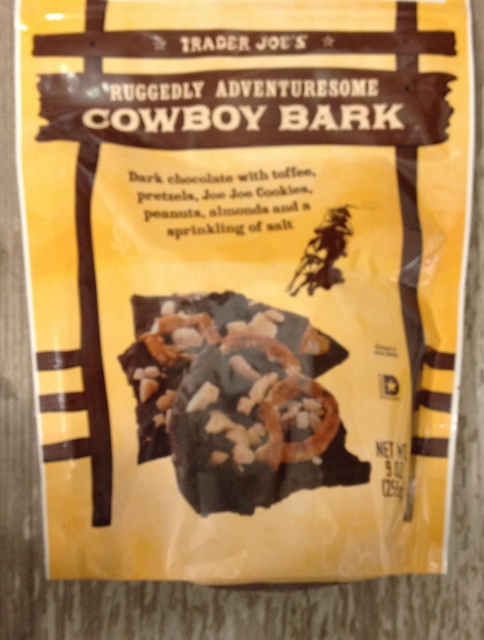 I decided to give this my own spin and make it gluten-free. Cowgirl Bark, you're gonna love it!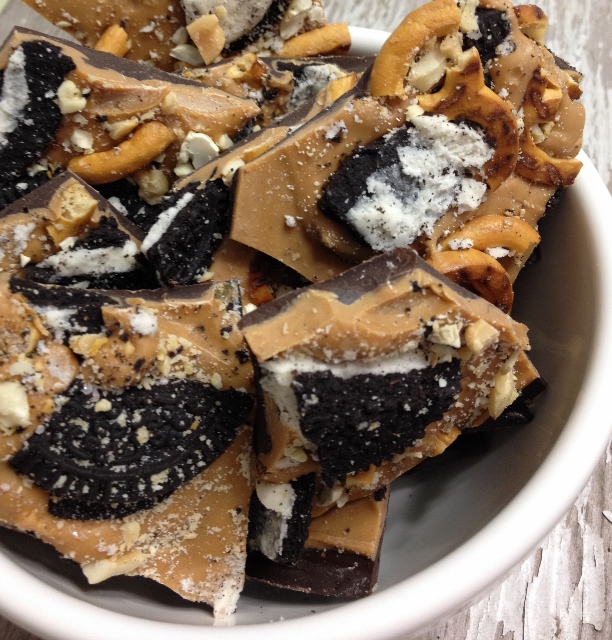 A foundation of chocolate, topped with melted peanut butter chips and a plethera of gluten-free goodies to add a layer of crunch combine to make this a sweet indulgence unlike anything I've made before. This is super easy to make and takes no time at all. I made a couple batches in about 30 minutes. If you can manage to not eat all of it, Cowgirl Bark makes a great gift. Or so I hear. 😉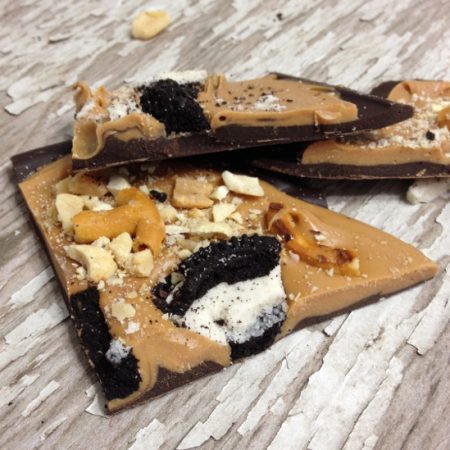 Cowgirl Bark, a Sweet Indulgence
Ingredients
12

ounce

bag chocolate chips

10

ounce

bag peanut butter chips

6

gluten-free chocolate sandwich cookies

, broken into thirds or quarters

1/3

cup

gluten-free pretzels

, broken into pieces

2

Tablespoons

chopped peanuts

2

Tablespoons

chopped cashews

sprinkle of sea salt

(optional)
Instructions
Line a small baking sheet with parchment paper.

Using your preferred method (microwave or double boiler), melt the chocolate chips.

Spread onto the parchment paper. Allow to harden either at room temperature or to speed up the process move to the freezer.

Melt the peanut butter chips using your preferred method. Spread over the top of the hardened chocolate layer.

While the peanut butter chips are still soft, sprinkle with the chocolate sandwich cookies.

Then add the pretzel pieces.

Finally, add the peanuts and cashews. This is also the time to sprinkle with sea salt if you would like.

You may wish to lightly press the toppings into the peanut butter layer.

Allow to harden, then break into pieces. Enjoy!