This post contains affiliate links. See my disclosure for more information.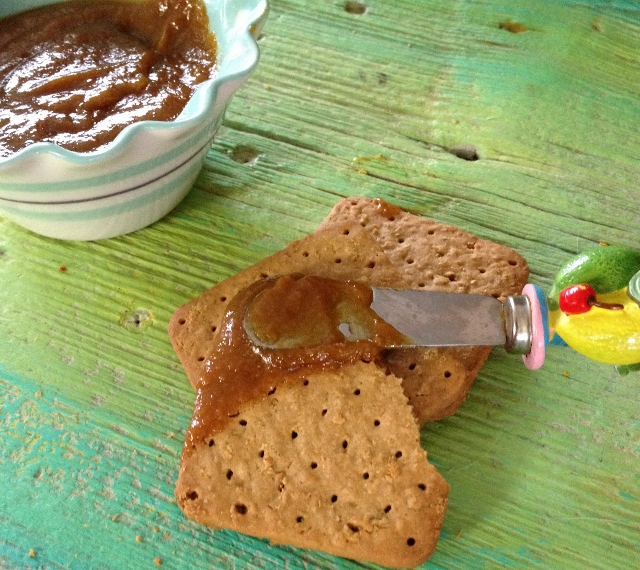 I love a bit of lemon curd atop a graham cracker or on toast. But the dairy (butter) in most curds is problematic for me, as is the refined sugar. So I set out to make a refined sugar-free, dairy-free version of lemon curd.
Trader Joe's had a few bags of sweet little Meyer lemons remaining. It's nearing the end of season for these gems of the citrus world, reportedly a blend of mandarin orange and standard lemons. I bought a bag, along with a jar of coconut oil and a bag of coconut sugar with plans to concoct the perfect, slightly healthier, version of lemon curd.
But you guys, it turned out so ugly. So very ugly. Because I used coconut sugar, it's brown. Because coconut oil doesn't quite emulsify like dairy butter does with eggs, it hardens in the fridge. All of that aside, the flavor is insanely good, so good that I knew I had to share it with you anyway. Will you look past how ugly it is? I hope so. It's got an amazing flavor that I've enjoyed on toast, on graham crackers, on a waffle. This morning I even stirred a spoonful into my oatmeal.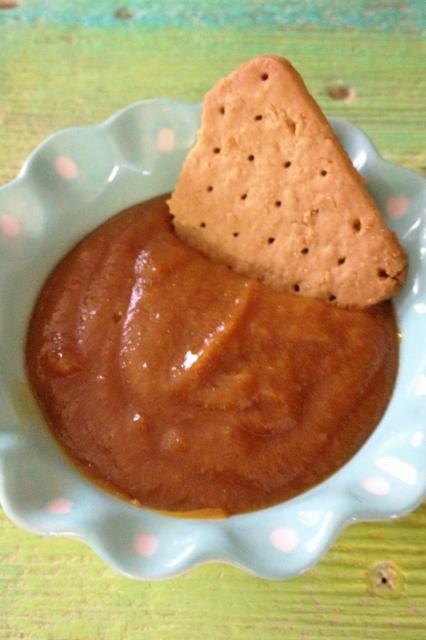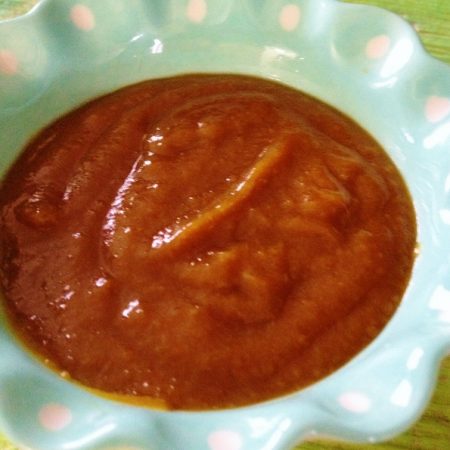 Meyer Lemon Curd: dairy-free, refined sugar-free
Ingredients
1

Tablespoon

plus 1 teaspoon Meyer lemon zest

1 1/2

cups

coconut sugar

1/2

cup

coconut oil

(solid or semi-solid, not liquified)

4

large eggs

1/2

cup

Meyer lemon juice

dash of sea salt
Instructions
In the bowl of food processor fitted with the "s" blade, combine lemon zest and coconut sugar. Pulse a few times. The sugar will become a bit more powder-y, smaller granules.

Add in the coconut oil. Pulse until well combined.

Add in eggs, processing until smooth.

Last add in Meyer lemon juice and sea salt. Process just until combined.

Transfer to a medium saucepan. Cook over medium heat until thickened, stirring often. Do not let this come to a boil. 170 degrees is optimal.

Remove from heat and allow to cool before transferring to bowl or container. Store in the refrigerator. This spreads best if it is allowed to come to room temperature before serving.
The Graham-style crackers in this post are from Schar. They are Honeygrams. I tried them at the Gluten-Free Living Conference in Orlando. They are by far the best gluten-free graham-style cracker I've tried. And they are even better with a schmear of my ugly lemon curd. Enjoy!