This post contains affiliate links. See my disclosure for more information.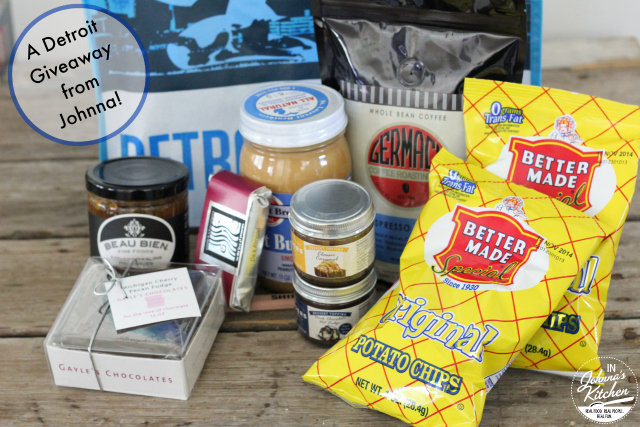 Hello, my sweet readers! I'm glad you dropped by today, on this, the last day of my Detroit series. Indulge me for a moment…and make sure you check out the giveaway at the bottom of this post. (Giveaway now closed.) It's from my heart and I can't wait to mail it to one of you!
If you've been following along with my posts this week, you know I had a heckuva great time in Detroit. I sat down to write this post with the intention of writing one of those lists sure to go viral, like a Top Five Things to Do in Detroit…and then it become Top Ten and then I realized I just had so much to share with you that it didn't belong in a list like that.
First, I just couldn't figure out how to tell you concisely about the vibrancy of the food scene in Detroit. I spent most of the week telling you about the pizza, the vegetarian food, the cocktails.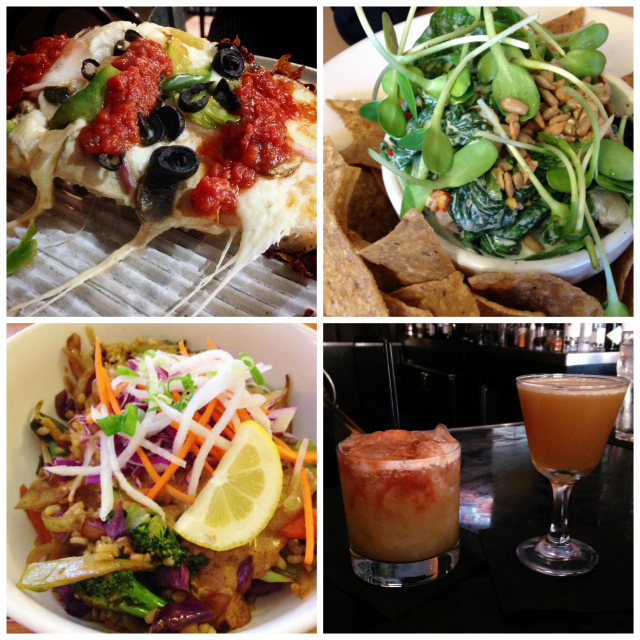 Yet I never got around to telling you about the incredible juice from Drought, tucked into a case inside Willy's, a sister store to Shinola selling American made brands. There's just so much to share with you!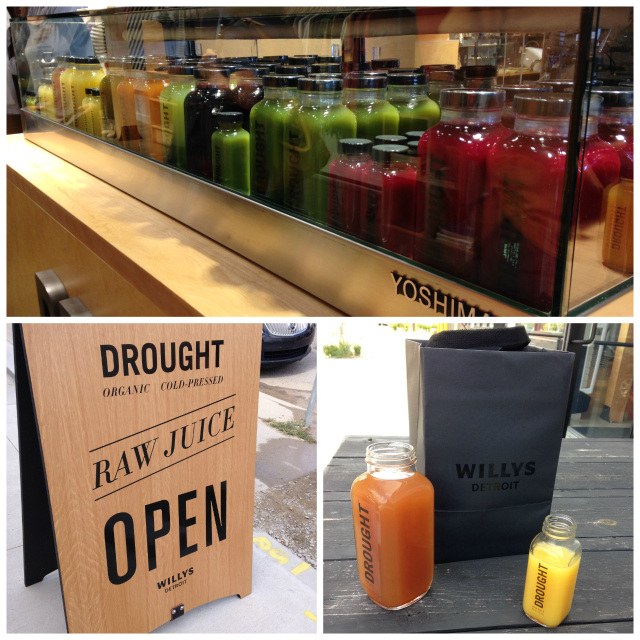 Which brings me to shopping. Maybe you've heard Shinola's story, manufacturing watches, bicycles, journals, pet products in Detroit and cities beyond Detroit, bringing manufacturing back and doing it with a sense of style and luxury. I wanted to tell you all about shopping at Shinola, Willy's, the darling stores in the Midtown neighborhood like Nest, City Bird, Hugh and Nora.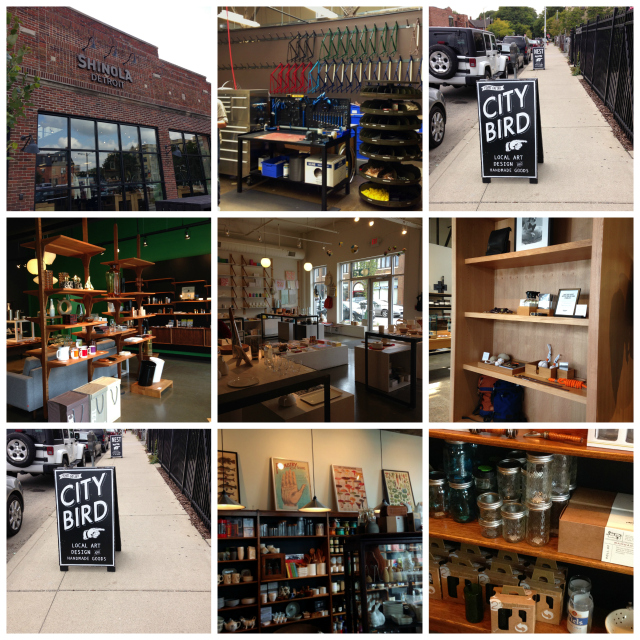 But then I remembered I hadn't told you yet about the new dog park in Midtown. I wasn't traveling with one of our pups, but Dolce is now sporting a Shinola collar with a "found" tag on it. She's all ready for her trip to The D. Visiting this dog park is high on our list.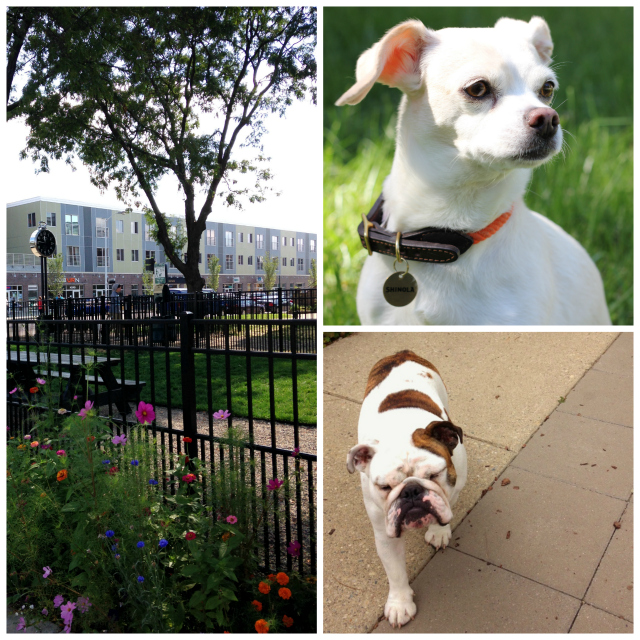 In my rambles about Midtown, I would be remiss if I didn't mention the Whole Foods store. I always find my way to Whole Foods when I'm out of town because I know I can piece together a meal there. Turns out I didn't need to do that in Detroit, so many restauranteurs who created amazing meals for me, but I did buy lots of local food products in the store. That store was full of hustle and bustle, lots of folks shopping. And can I tell you about parking? The lot was full; I saw a sign pointing to overflow parking as I was walking in. I spotted a space, but by the time I zipped around to get it, another car was waiting for it, coming from the opposite direction. I kindly waved the other driver in, but he was not having it. He was insistent that I was going to park in that space. This experience, just trying to park my car, was so exemplary of my visit in Detroit. Folks were kind everywhere we went. It just felt good in Detroit!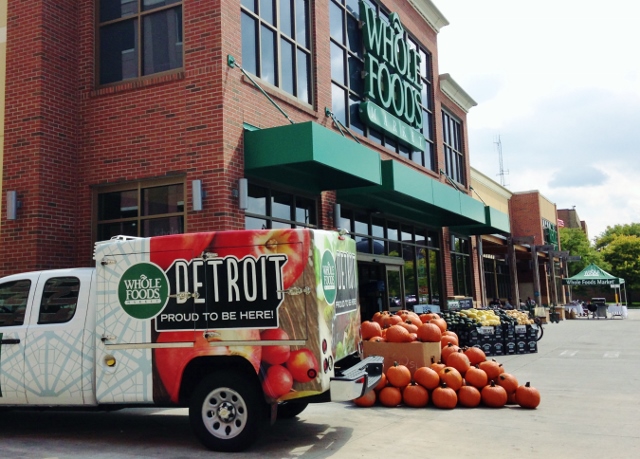 I also wanted to tell you about the museums in Detroit. The Detroit Institute of Arts Museum took my breath away. It's one of the best collections of art I've seen in the U.S.–and I make a point to go to art museums in every city we visit. The Diego Rivera installation alone is worth a visit to Detroit.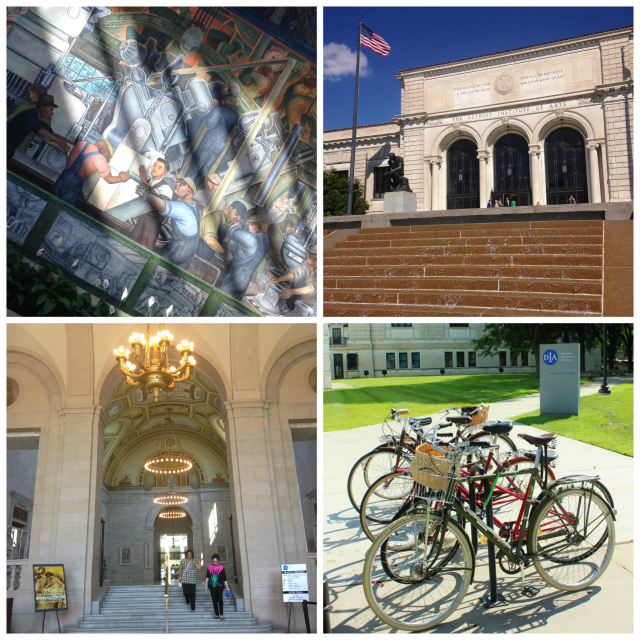 And then I wanted to tell you about all of the other museums in Detroit. The Motown Museum should be on every music lover's short list. It doesn't stop there, the city is rich with museums and has an entire district of museums. I didn't allow nearly enough time to see everything there. I must go back…
So, you see, there was no way I could condense my "must see" list to five or ten things. I just want to say to you, GO, VISIT DETROIT!
In the meantime, while you plan your trip to Detroit, I've got a swell giveaway for you.
While in Detroit, every time I stopped to buy a little something for myself, I also bought a little something for one of you, my sweet readers. I carefully chose from locally-owned stores, buying Michigan made foods and goodies. I put together a collection of fun finds for a giveaway. I got a couple bags of Better Made potato chips (read about them here), darling little jars of dark chocolate hot fudge and classic caramel dessert toppings from Sanders, a jar of peanut butter from St. Laurent Brothers (they've been making PB since 1904!), a jar of apricot reisling preserves from Beau Bine (so good over Brie or just on toast!), a dark almond chocolate bar and a box of Michigan cherry pecan fudge from Gayle's Chocolates, a pencil from Shinola (one just like this lives in my travel journal) and a bag of espresso roasted coffee beans from Germack. And I've got it all packaged up in a reusable shopping bag from Whole Foods Detroit. While I want to tell you it's a priceless collection, the retail value is around $50.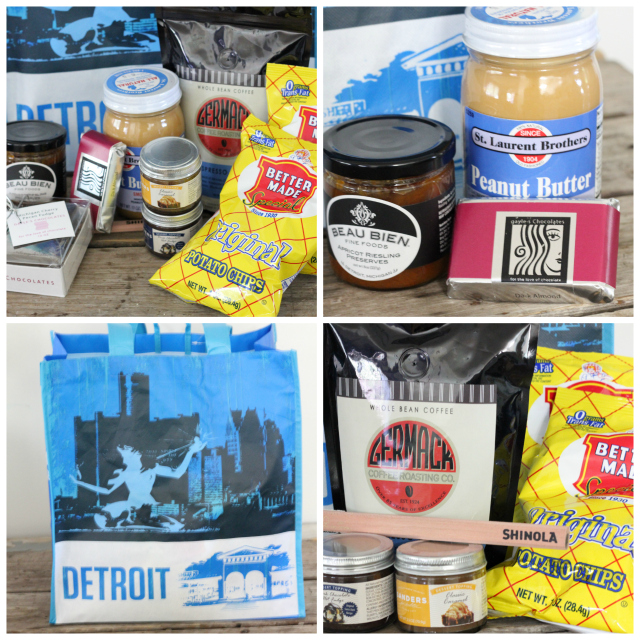 GIVEAWAY NOW CLOSED. So here's how to enter: Simply leave a comment on this post telling me why you want to visit Detroit. Then enter using the Rafflecopter fancy gizmo included below. That's all. No hoops to jump through, no Facebook pages to like (although it would be great if you did like my page), no tweets to twitter about, just leave a comment on this post and then enter!
The particulars: This giveaway ends on Monday, October 13th at 9 a.m. Central time. I will contact the winner and give them 24 hours to respond with their mailing address. If I don't get a response in 24 hours, another winner will be chosen. Shipping to the U.S. only, on my dollar. (Update 10/16/14: I did not hear from the first winner and have selected a second winner today!)
a Rafflecopter giveaway