This post contains affiliate links. See my disclosure for more information.


PLEASE CHECK GRINTER FARMS FACEBOOK PAGE BEFORE HEADING OUT TO VISIT. They are sharing traffic info, farm closures and parking concerns regularly.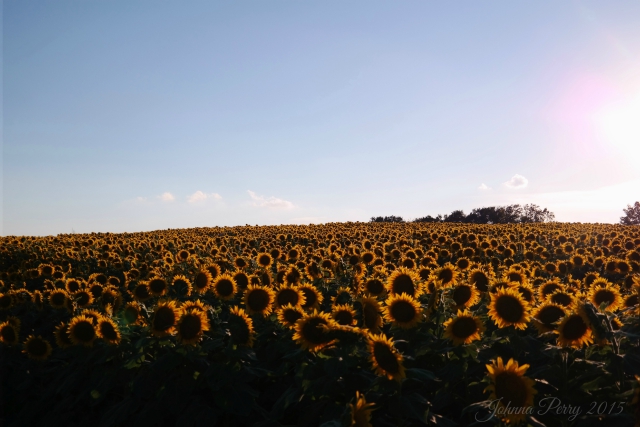 Yesterday afternoon I was joined by my favorite fella and our big black dog for a convertible roadtrip into Kansas. We had one destination in mind: Grinter Farms Sunflower Field.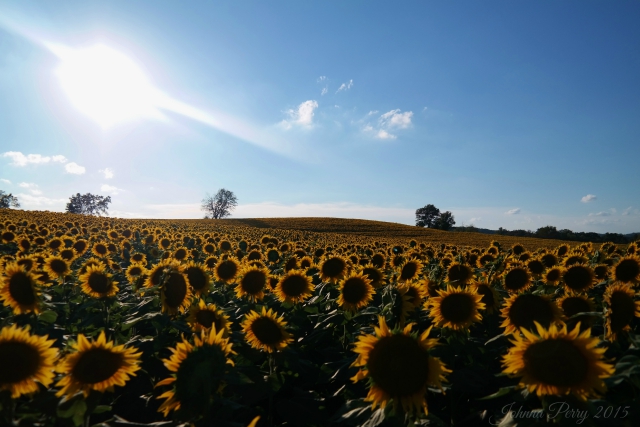 As much as you can prepare yourself for what a million sunflowers looks like,the sight will take your breath away. We stood in the field for a long time before saying anything to each other. Even our dog just stood, taking in the flowers that extended as far as our eyes could see. It was quiet, we were the only ones atop the hill for quite awhile. Bees were having either a late lunch or an early dinner, birds were flying overhead. It was an absolutely perfect way to spend a late Summer afternoon.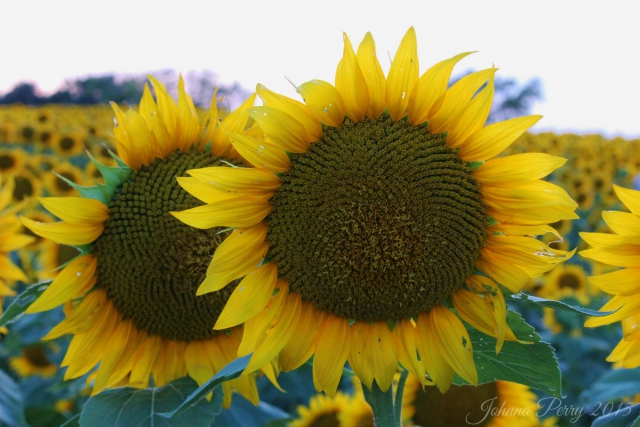 Grinter Farms is well known in the Kansas City area, perhaps the most-photographed spot this time of year. They plant a million sunflowers each year. A MILLION!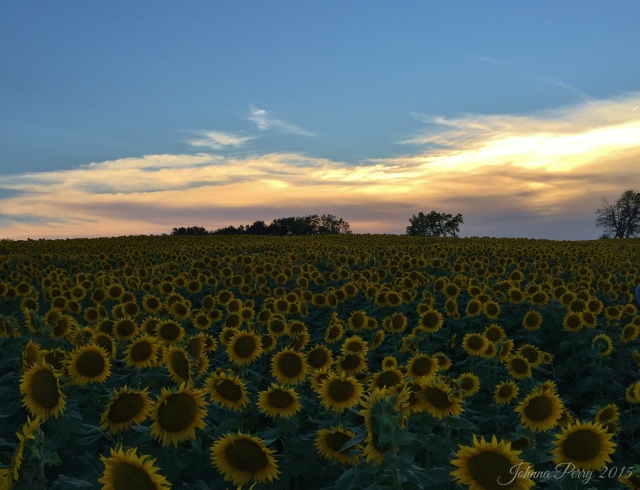 The spectacle is fleeting, lasting only around two weeks each year. Thousands of people flock to see the fields overflowing with huge sunflowers. You should, too!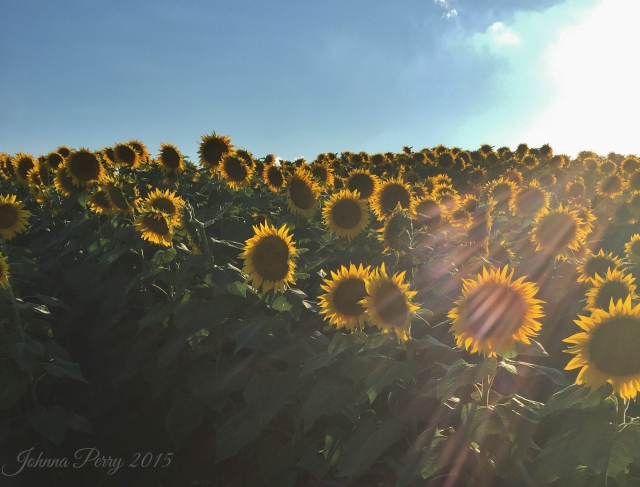 Click Below for my Top Five Tips on Visiting Grinter Farms!