This post contains affiliate links. See my disclosure for more information.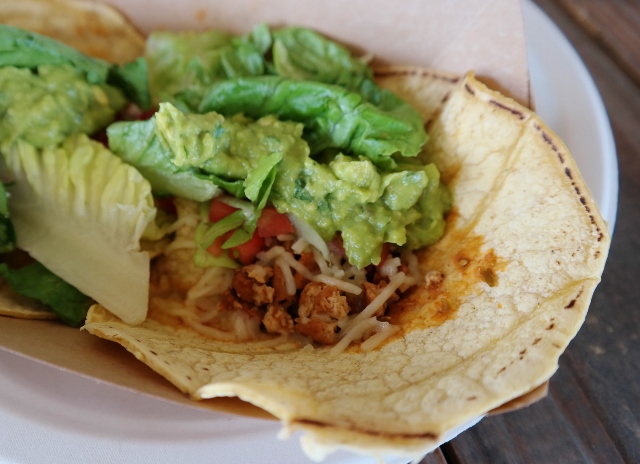 Be Nice To Those Who Feed You.
That sounds easy enough, right?
I had something happen in a restaurant over the weekend that brought me to tears, the kind of tears that happen when I am steaming on the inside. I was incredibly miffed at one member of the food allergy/intolerance community that I don't know, haven't even met.
Like many of you, I'm traveling this Summer. I went on a roadtrip with a group of friends from all over the Midwest. Our first stop: Minneapolis. Paisley Park to be specific. A chance to pay our respects to the Purple One.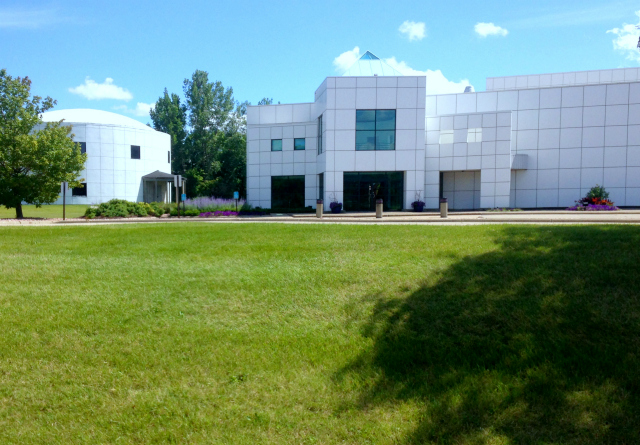 After a long drive and a visit to the Prince memorial, we made a beeline to the nearest Chipotle. It seems to work for everyone: carnivores, vegetarians, vegans, the gluten-free folks like me. In our good sized group of friends, only one person had never been to Chipotle. I kinda felt bad for him, everyone inundating him with suggestions on what to order and the best way to eat a burrito, the benefits of a bowl over a burrito, maybe even a nudge to try Sofritas without mentioning it is tofu. Lots of pressure. 😉
But that's not what got me miffed. You see, Chipotle takes good care of my gluten-free needs all over the country. They are not only my emergency stop for a meal when I can't find a restaurant while traveling that can safely feed me, they are also my safe spot at home for a meal when I'm too wiped out to cook for myself. They are quick to change gloves, utensils, pull out fresh containers of ingredients, whatever it takes to make me comfortable that the meal I am getting is gluten-free.
And that is exactly what happened at the Chipotle in Chanhassen, Minnesota. I've got people behind me waiting to order. While they are friends, I still hate being the one that holds up the line or causes lots of questions about what my food deal is. (You feel me on this? Sometimes I just get tired of explaining or discussing my food situation over lunch.) I approached the counter first and asked the guy if he would please change his gloves and take my food all the way down the line as I have Celiac disease and can't eat gluten. As per usual, NO BIG DEAL. He said, "Sure, hold on just a second…" I waited while he washed his hands, changed gloves, got a bowl for me that wasn't on top of the stack near the flour tortillas. He knew the routine, drew no attention to what was going on, was comfortable handling my order.
Like many times in many Chipotle locations before, he handled my order with ease. When we got to the end of the line, he said, "Anything else I can help with?" while sliding my food to me, ensuring no one else would touch it. I said, "Nope, that's all. But hey, BIG thanks for handling my order with so much care. I appreciate you."
That's when I got miffed. You see, he told me how much he appreciated ME. He appreciated me taking the time to thank him and to be kind to him. I gave him a very perplexed look and pushed a little. Turns out the last person with a food allergy or intolerance he had helped before me had been less than kind to him. You guys, he looked SO sad explaining this to me. Someone in our community had been a total jerk to him. That's what made me teary-eyed. We are better than this. All of us.
I'm not going to mince words on this. It pisses me off. There is ZERO reason to ever treat someone who is trying to help you eat out with anything less than respect, kindness, love. Yes, I get that it is hard to eat out. Yes, I get that it is absolutely exhausting having to think about every damn bite that goes in your mouth every. single. day. I GET IT. I get incredibly sick from cross contamination, yet I manage to travel and dine out often. And I will never be rude to a restaurant employee who is going out of their way to feed me. It is because of them I can maintain some sense of normalcy.
I also get that it isn't always easy to communicate our needs, that an employee might not fully understand. If they are trying, could you give them credit for that? Could you ask for help from a manager? Could you be courteous? Whoever was such an ass to this guy working at Chipotle had obviously left a bad taste in his mouth when it came to anyone who needed special assistance with their order. It doesn't have to be this way. It's up to you and me to change this.
The next time the guy or gal at Chipotle (or wherever you dine out) takes good care of you, thank them. Thank them BIG. Give them a hug if that's your deal. Leave an outrageous tip if you can, thanking them for making a family meal out possible. Your positive actions will go a lot further to make certain we have safe food options down the road than being rude or ungrateful. Being an ass, being discourteous and impolite will only make restaurants want to do nothing to help us dine out. I don't want that to happen. Do you?
Be nice to those who feed you. It's as simple as that.