This post contains affiliate links. See my disclosure for more information.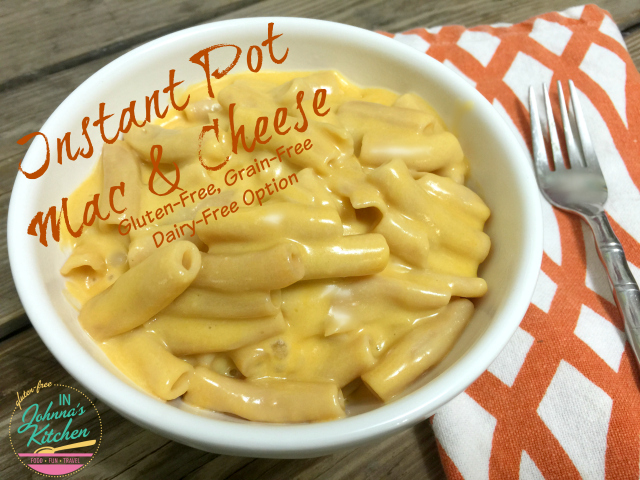 Did you snag that incredible deal on Prime Day for an Instant Pot? I did and have been cooking at least once a day in it since it arrived. Today I'm sharing my recipe for Instant Pot Macaroni & Cheese, gluten-free of course. It's also grain-free and there is a dairy-free option.
A few folks have asked me what the Instant Pot is and what the big deal is about it. It's an electric pressure cooker. It has a digital control panel and is programmable. Beyond functioning like a pressure cooker, it also works as a slow cooker, a yogurt maker, rice cooker, steamer, saute pan…. It's really the best new kitchen gadget I've added in a long time. It's right up there with adding a fancy blender!


The skinny on this: I've been cooking things in 20% of the time it took before and I don't have to stand at the stove and stir. It's a huge time savings for me and so simple. A friend who recently got one, too, said she cooked a pot roast in an hour. I've been cooking grits in 15 minutes. This used to take me well over an hour and I would have to stir frequently. Now I put them in the cooker and walk away until it's done. It's that simple. I've been cooking jackfruit in it for burritos, tacos, BBQ sandwiches and more. I used to prefer slow cooking jackfruit but now can make it in 30 minutes. Oh, and hardboiled eggs! For those of you who raise chickens or buy farm fresh eggs, you know it is a challenge to peel hardboiled eggs. Not in the Instant Pot. I had asked my friend Megan of Allergy Free Alaska a million questions about the Instant Pot before taking the plunge and buying one; now I don't know why I was waiting!
And just like that, I feel like I'm on an infomercial. I know it may sound silly, but wait until you experience the Instant Pot! I'm so excited about it and can't wait to share even more recipes with you. I'm working hard on testing recipes right now, learning all of the possibilities and how to coax the best meals from this gadget that I put off buying for too long.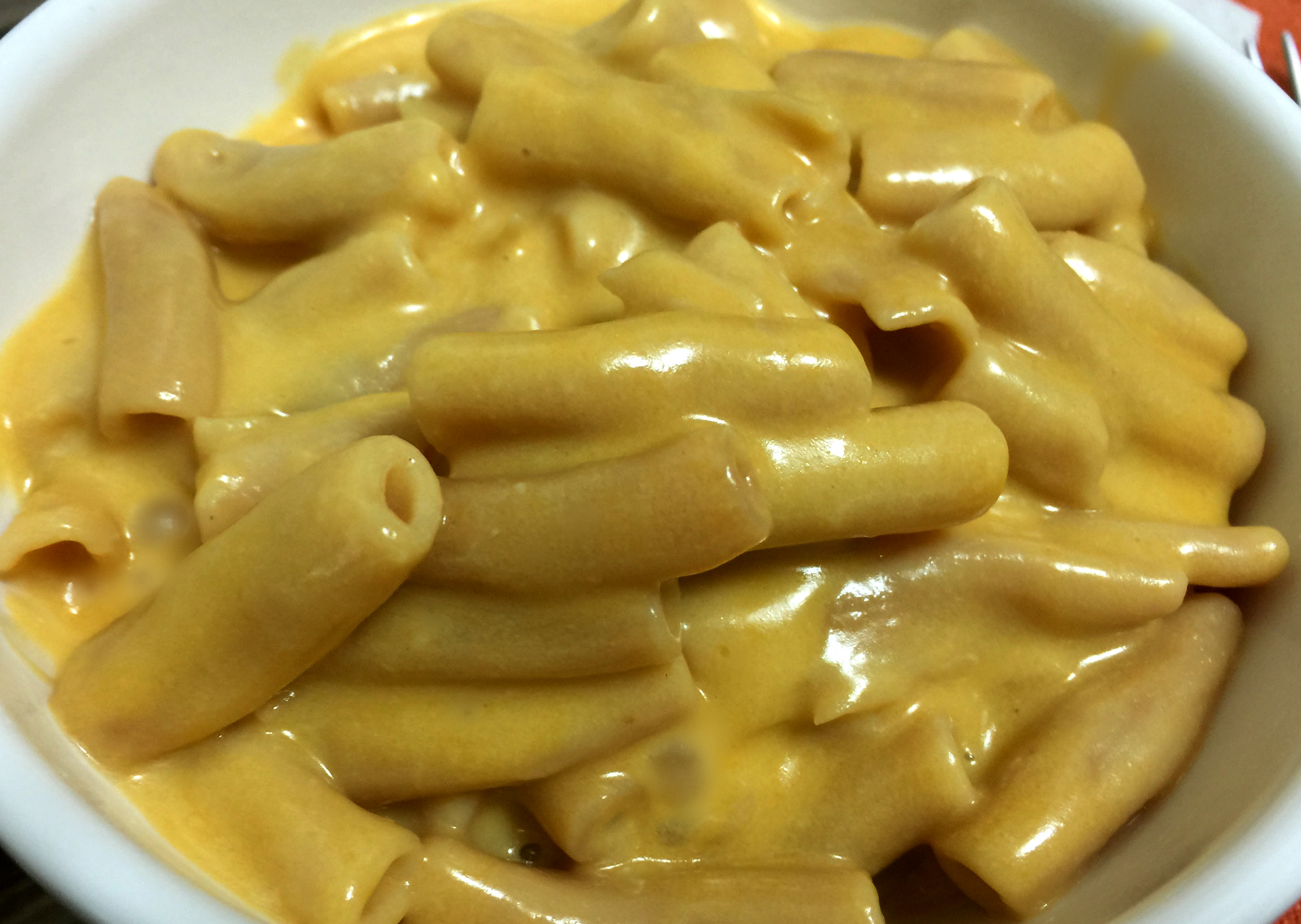 Let's get started with my Instant Pot Macaroni & Cheese, gluten-free, grain-free and with a dairy-free option. Less than 20 minutes to homemade mac 'n cheese with only 5 minutes of it being active cooking time. The rest is just sit-and-wait time, browse-facebook-and-instagram time, unload-and-reload-the-dishwasher time.
Click below for the recipe….