This post contains affiliate links. See my disclosure for more information.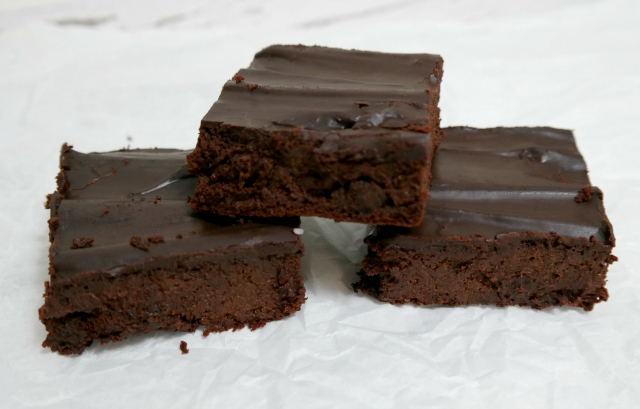 It's zucchini season! Beyond all of the savory goodness I whip up with zucchini in the kitchen, once in awhile a truly decadent, mouth-wateringly rich chocolate dessert with zucchini is required. Zucchini Brownies with Ganache Frosting hit the spot!
I asked on Facebook how many brownies should be cut from an 8 x 8 baking dish. The answers ranged from 1 to 16. (What a sweet person, sharing these brownies with 15 friends!) While I would usually cut this size pan into 9 brownies at best, I can definitely see cutting these into 16. Holy richness! The chocolate flavor is intense, you would never know there is zucchini in these and oooooooh, that ganache frosting.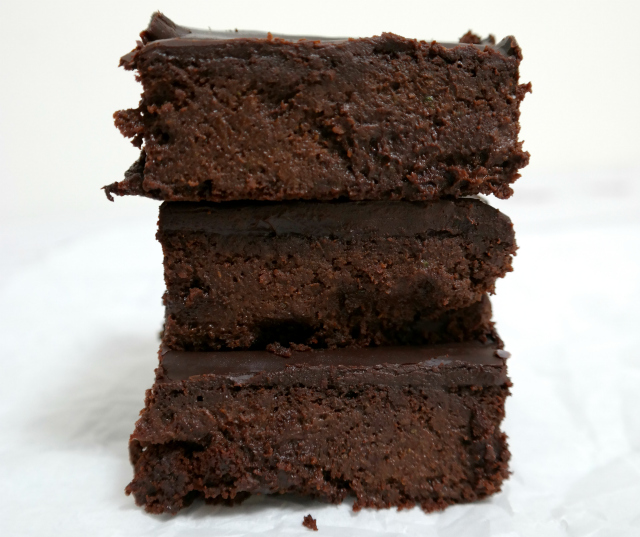 Unlike a traditional ganache with tempered chocolate and full fat cream, this is quick and easy to make with dairy-free chocolate chips and whatever dairy-free milk you have in the fridge. I had a batch of my Hemp Milk In A Hurry and used that each time I tested this recipe. Works like a charm.
Another quick tidbit before the recipe: if you don't have green zucchini, yellow squash works just as well. In testing this recipe and making that ingenious zucchini ravioli I shared earlier, I worked my way through all of the green zucchini my friend Renee shared from her garden (the food forest, we call it). I was left with a yellow squash and thought I would give it a go. Zero difference in flavor or texture.
Alrighty! Ready for the recipe? Just click below: