This post contains affiliate links. See my disclosure for more information.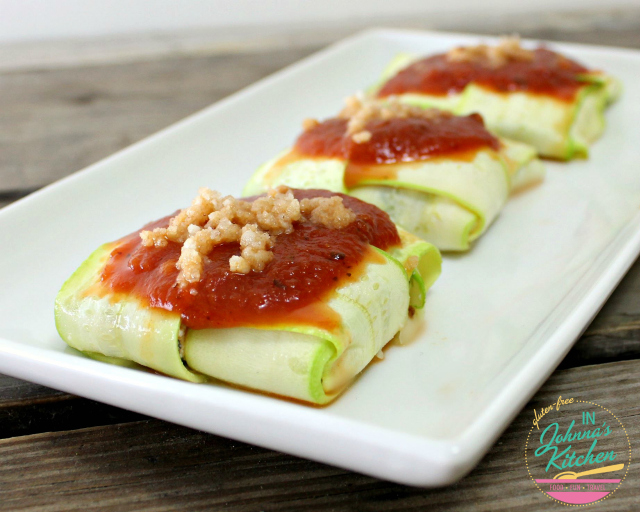 Have you ever tried making zucchini at home? Rolling out your own pasta dough, crimping the edges, trying to make it look as easy as Mario Batali does on TV? It's never been that easy for me, especially with gluten-free pasta. Zucchini Ravioli does make it easy though! Plus it's a beautiful dish, looks pretty fancy when it is actually easy to make.
I waited to share this recipe, originally made in my kitchen way back in February, until the bumper crop of zucchini hit the Midwest. Friends are sharing photos on Facebook of huge zucchini harvests already. Everyone is looking for new ideas to use zucchini. Zucchini ravioli is the perfect way to use zucchini in a dish that is quick to make with very few ingredients.
Here's the scoop and what tools you will need. (Did I mention easy? It is! You won't need much…)
You'll need a peeler. While any carrot peeler will work (this is my favorite), I prefer this Y Peeler. You could also use a mandolin (always, always use the handguard that comes with it) but I honestly think a little peeler gets the best results. Plus less to cleanup…unless you enjoy doing dishes?


Slice the zucchini into long, thin slices. Then you will create crosshatch squares using four slices of zucchini. Think of potholder weaving here. Put a dollop of filling on top.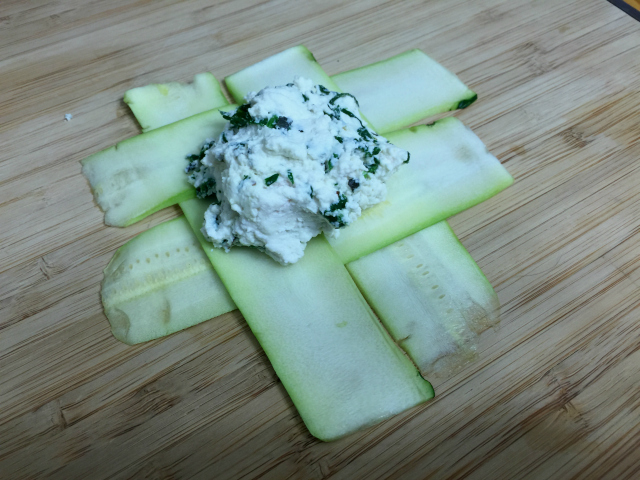 Then weave the edges together around the filling. I do the right side, then the left top, left bottom, then right top and then tuck in the loose edges.
Place in a 9 x 13 baking dish upside down. This will hold all of your fancy weaving together.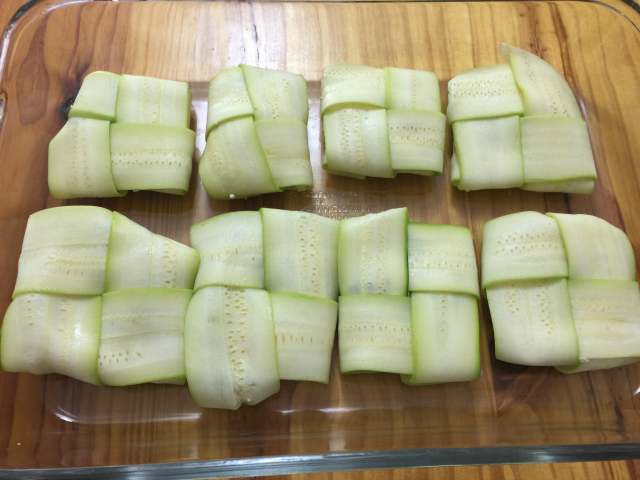 See? I told you it was easy!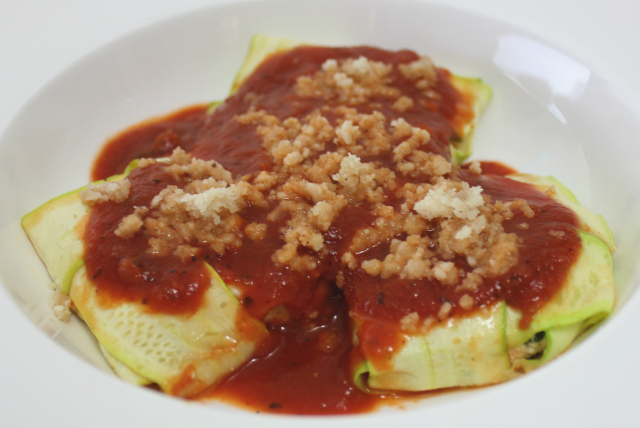 Now you'll bake the ravioli, top with warm sauce of your choice and perhaps a bit of Brazil nut "parmesan" cheese.
Want the full recipe? Just click below: