This post contains affiliate links. See my disclosure for more information.


One of my favorite lunches is so simple I hesitated to share it.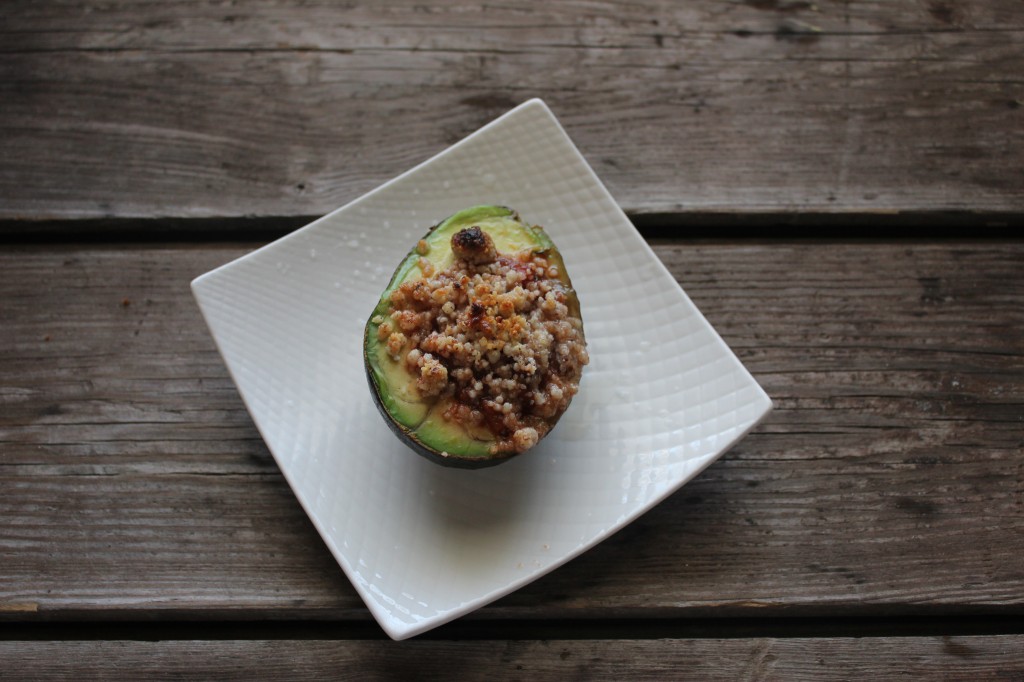 Except that it is such a wonderful combination of flavors that I want you to know about it. I want you to eat this, too!
It's an avocado, sliced in half, filled with salsa and topped with a little Brazil nut parmesan then roasted at 450 for about 20 minutes.
See? Simple! The most time consuming part is making the Brazil nut parmesan. My favorite fella makes a triple batch and keeps it in the fridge, so it is usually handy for topping a dish or a salad. So here you go, my favorite simple lunch…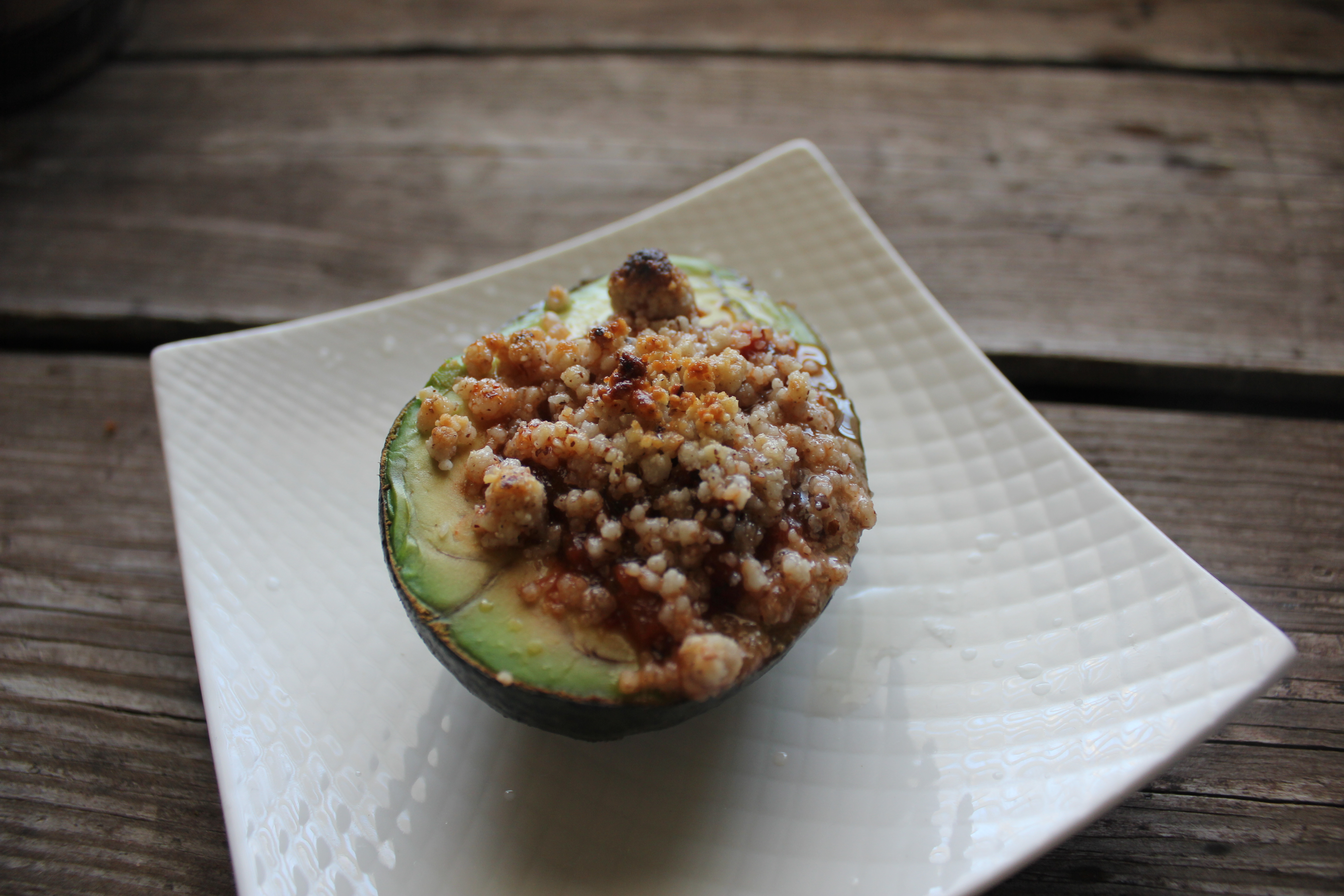 Roasted Avocado with Salsa and Brazil Nut Parmesan
Ingredients
1

Cup

Brazil Nuts

1

Clove

Garlic

, roughly chopped

1/4

t

. salt

1

avocado

1/4

cup

salsa of your choice

1/2

lemon

(optional)
Instructions
Preheat oven to 450 degrees. Set a small baking dish on the counter.

In bowl of food processor, combine Brazil nuts, garlic and salt. Process until crumbly, resembling Parmesan.

Cut avocado in half, discarding the pit.

Place avocado halves in baking dish. Fill each cavity with half of the salsa. Sprinkle with Brazil nut Parmesan and place in the oven. Roast at 450 for about 20 minutes or until the Brazil Nut Parmesan is starting to brown.

Squeeze a bit of lemon juice over the top if you'd like and enjoy!

Store remaining Brazil nut Parmesan in the refrigerator. It makes a terrific topping for pizza, salads, soups and of course, roasted avocados!
I am submitting this recipe to Wellness Weekend at Diet Dessert and Dogs and 5-Ingredient Mondays at The Daily Dietribe. Visit both of these for many more terrific recipes!