This post contains affiliate links. See my disclosure for more information.


Last weekend I traveled with my favorite fella to the Washington, D.C. area to attend Farm Aid 2016, held at Jiffy Lube Live in Bristow, Virginia.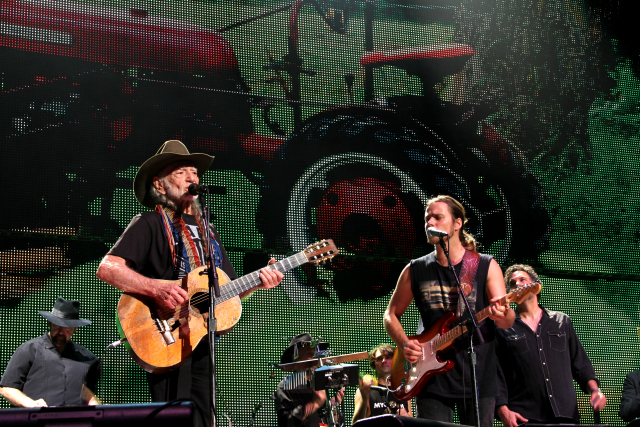 Surely you've heard of Farm Aid, the annual concert started in 1985 by Willie Nelson, Neil Young and John Mellencamp. It has continued every year since with a multi-act concert that has raised over $50 million dollars to keep American farmers on the land.
But I have to tell you, Farm Aid is so much more than a concert. I had incredible farm-to-table food, attended a few educational sessions with farmers and leaders in the food movement, chatted with a chef, met one of my food heroes and of course, heard some of the best music one could hope to see!
I've sat on this for a week, pondering how to share everything I took in during the thirteen hours I was at Farm Aid and can't find a concise way to summarize the experience. So I'm going all out here with more photos than I've ever put in a post. I hope you'll enjoy this just a tiny bit as much as I enjoyed the day.
To kick things off, we attended a press conference. So many well-known people on the stage supporting American farmers and sharing stories about successes in farming that have been encouraged and supported by Farm Aid. I enjoyed hearing about the growth of food hubs that allow small producing local farmers to join forces with similar farmers to sell their crops to large businesses that won't buy three heads of lettuce but they will buy 500. There were folks there who had major health challenges that have improved with access to healthy food. And there were people committed to making community gardens accessible to those in wheelchairs. An incredible amount of work is being done in our country to bring healthy food from the farm to your table. I'll never tire of hearing about how it is happening and learning more about how I can be part of the solution.
As we were leaving the press conference, I saw Joel Salatin. He's one of my food heroes and has been since I saw him in a food documentary many years ago. True story: the food movie showed his chicken tractor and I thought, "Hey, I could do that." A week later I bought a chicken coop and somehow convinced my fella we could keep a flock of chickens in our backyard. Two days after that, the farmer at our CSA sent me home with three of his big red hens. Because of Joel Salatin, I have a better understanding of where my food comes from, what it takes to make enough food to feed a family of two and the challenges involved in keeping things going–and it's on a super tiny scale here. If anything, it has made me appreciate those who grow food to feed all of us even more. I took the chance to say hello to Joel Salatin and may have fan-girl'd a wee bit. My fella looked a little bit embarrassed. 😉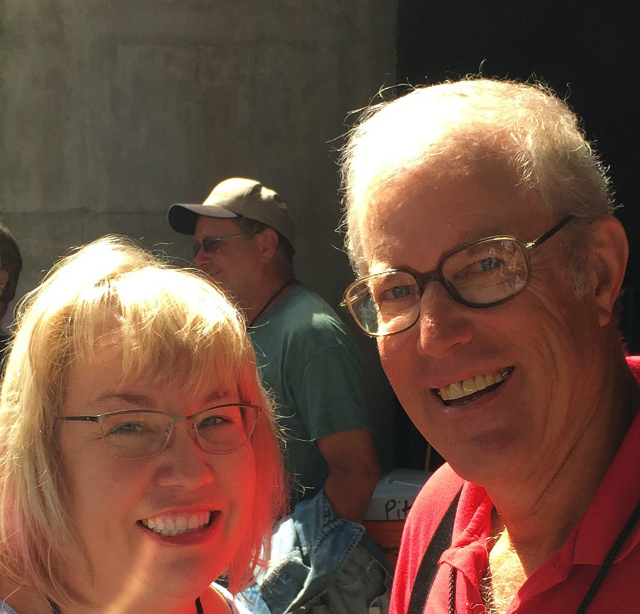 We missed the first few music acts because we chased down some food. I know many of you follow me on various social media channels and connect with me while I'm at music festivals for food recommendations, so I hit the ground running. My first find: brown and wild rice with white beans cooked in a zesty tomato sauce and topped with kale. At a concert. What?!? It was flavorful and enough to share.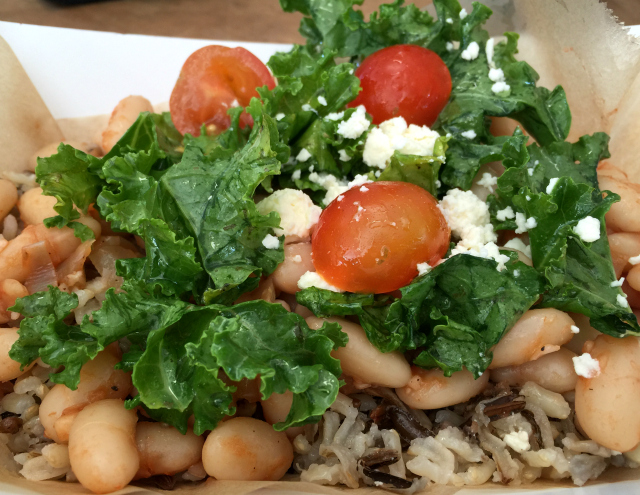 Our next find was local corn tortilla chips topped with a salsa made with black beans and local sweet corn. Perfection. Fresh, flavorful and supposedly shareable but I somehow ate almost all of it while my fella was taking photographs of other food.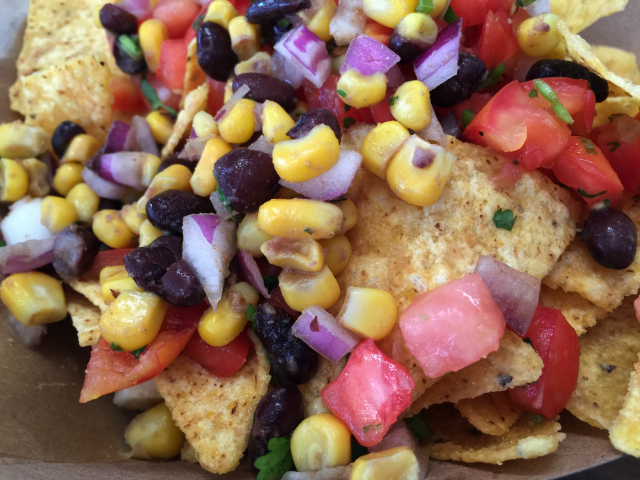 One of the food stands offered only vegetarian and vegan fare. That's sure nice to see!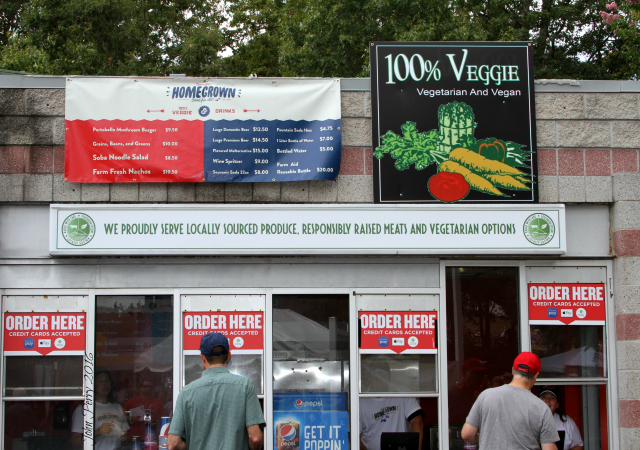 My favorite food find of the day was a Chesapeake Bleu Roquefort-style goat cheese from Bonnyclabber Cheese Company from Virginia.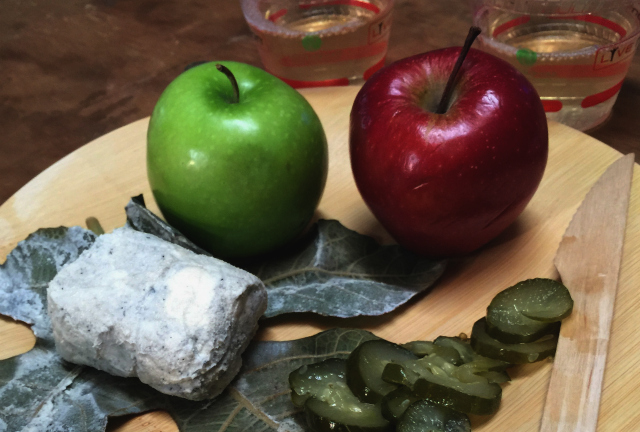 We added to that a bottle of wine, some pickles, for the meat-eaters there was even a selection of charcuterie from Virginia-based Olli Salumeria.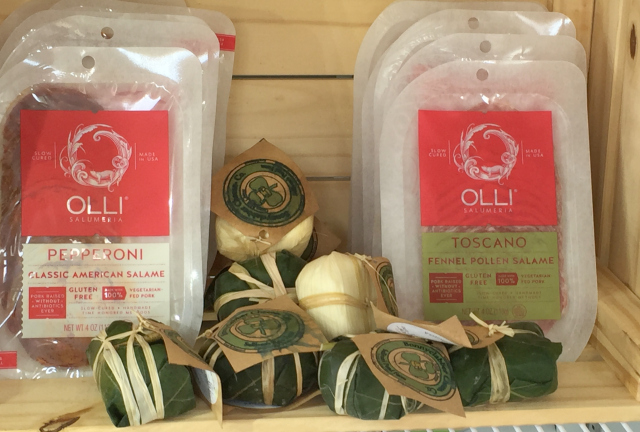 At the Homegrown Youthmarket, staffed by local youth engaged in agriculture, there was plenty of sustainably-grown local fruit to add to our wine and cheese, a lovely way to put together a wine and cheese snack.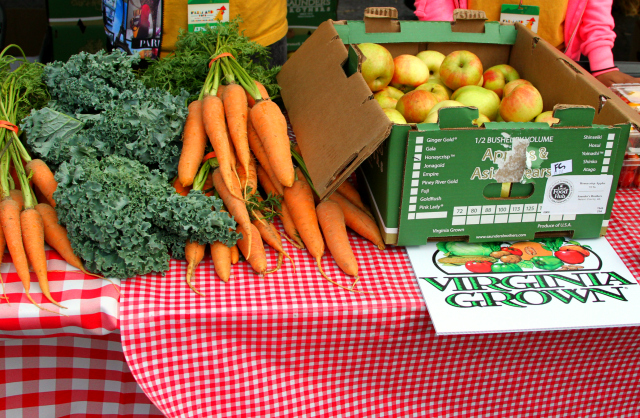 I eat goat cheese often but twice on this trip to the DC area, I had excellent goat cheese. Pretty sure the goats are very happy in this part of the country, because the cheese is exceptional. This Roquefort-style cheese is by far the best goat cheese I've ever had. Wrapped in a grape leaf, mildly flavored with the creaminess of goat cheese yet the bite of a bleu cheese. Perfect with slices of apple. Just perfect. We may have argued about the social acceptability of licking the last bit off of the grape leaf…and one of us did it anyway.
Somewhere along the way, we also had a vegan, gluten-free brownie that was decadent, more like a Devil's Food Cake than a brownie and whiskey caramel ice cream, a collaboration with a local dairy and distillery. There was no absence of excellent food. There was a large stand with pork from a co-op of fifteen farmers who had traveled all the way from my part of the country to be at Farm Aid. There was a corn dog stand where my favorite fella had a jalapeno vegetarian corn dog (and wore a huge grin for hours afterwards). That guy sure does love a corn dog and there just aren't veggie dogs offered. Plus the jalapeno batter was right up his alley.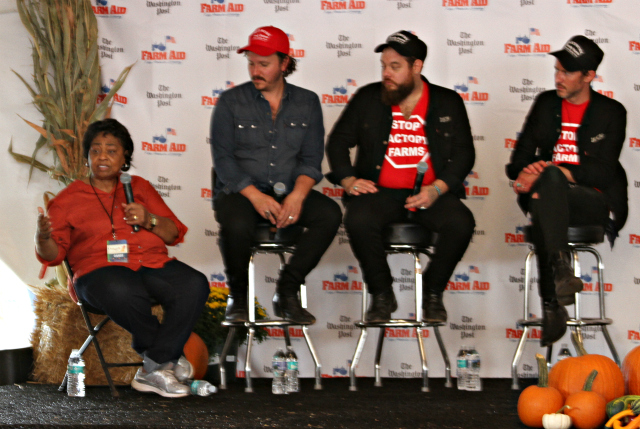 You've noticed we still haven't managed to take in any music. I could have spent the entire day checking out everything other than the music here! I heard Shirley Sherrod speak on a panel with the Nathaniel Rateliff and a couple of the guys from The Night Sweats. (More on that soon, it got my wheels turning…) There was a day-long seed swap, a workshop on fermenting vegetables, exhibits on farming metholody.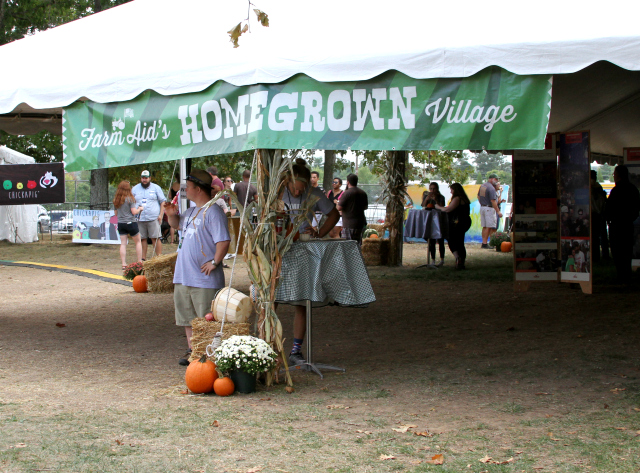 But about the music…
The first act we checked out was Margo Price. She's real-deal country and was fun to watch.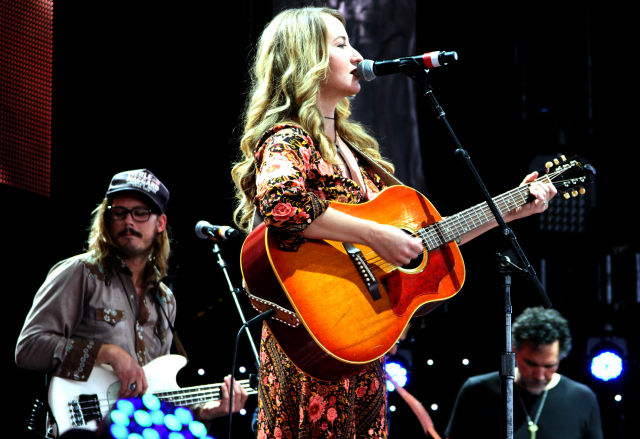 Then we saw Nathaniel Rateliff and The Night Sweats. You've heard me mention them before, one of my very favorite bands, with a couple of them coming from down the road a bit from me in Missouri. If you haven't been to see these guys, you must go. Put on your boogie shoes and go.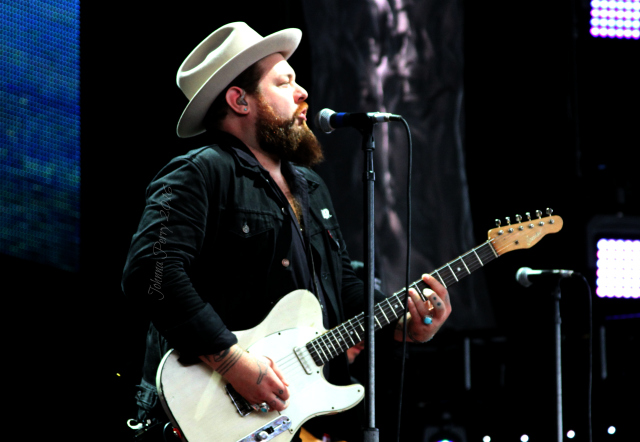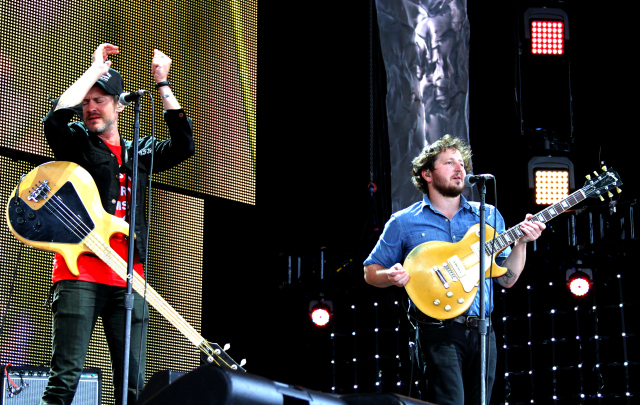 Up next, Sturgill Simpson. Many are quick to refer to him a country artist. I think it is more a mix of country, roots rock and a bit of soul. That horn section was fun!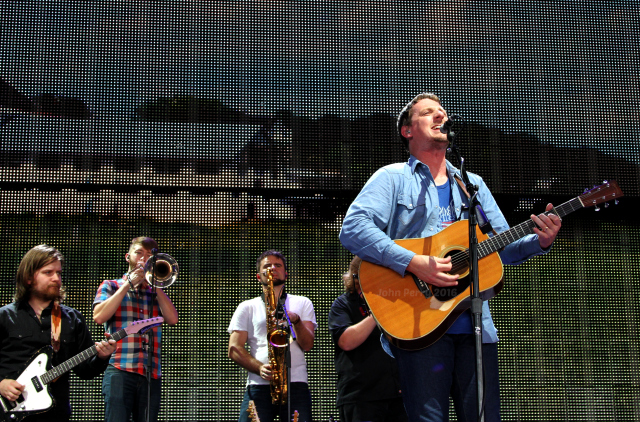 And then…Alabama Shakes. Holy wow. Lead singer Brittany Howard doesn't hold back. Fierce, intense, powerful. A photographer standing beside me said, "She's like Janis Joplin, right?" Sure, you can say that, but I'll tell you she's like Brittany Howard, an original. Truly a treat to see Alabama Shakes live.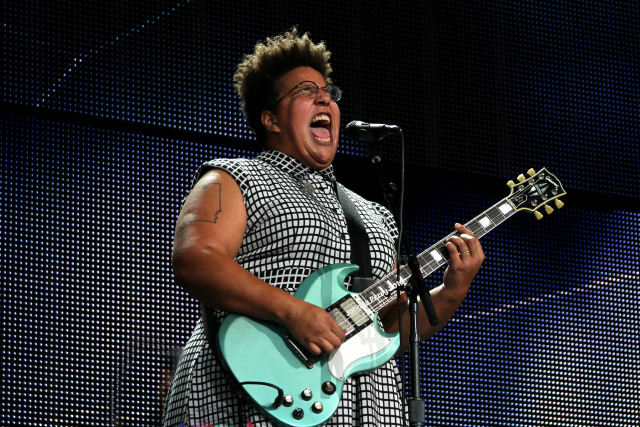 After Alabama Shakes, it got intense, legends in the music world taking the stage. Well-known acts cemented in the Farm Aid tradition, dedicated to showing up year after year. As the sun was setting over the sea of 20,000 people, Dave Matthews took the stage.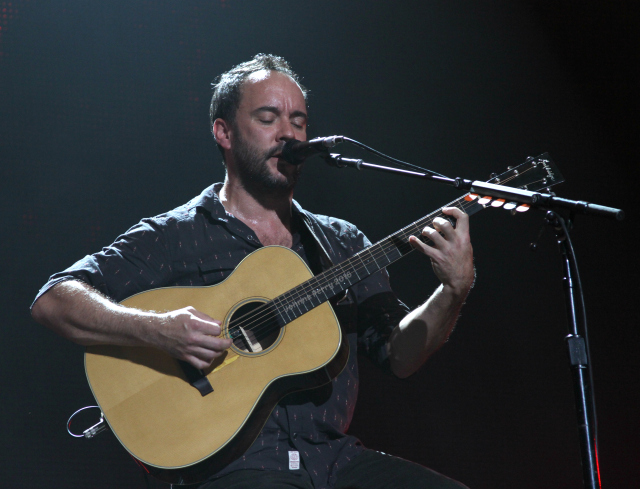 With just Dave and Tim Reynolds on the stage, the crowd tuned in with more focus on the stage than I had seen all day.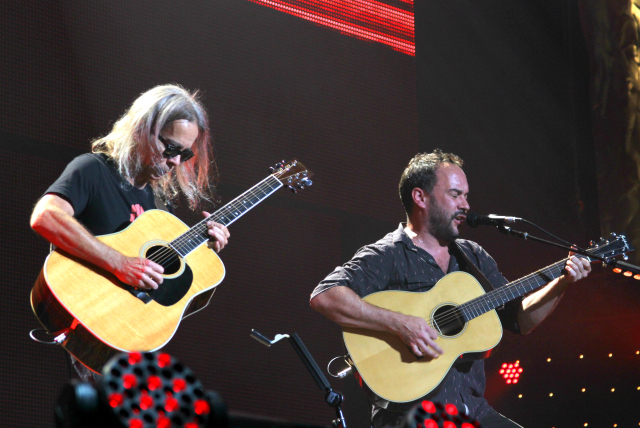 After snapping a few photos, we went on a hike all the way around the concert venue. Music festival fixtures including hula hoop girls and illuminated poi spinning guys did what they always do, but different than many festivals were the mamas swaying in the aisles with their babies, the farmers standing beside the politicians beside the college students beside those who had no idea who Dave Matthews is, but came to see Willie Nelson. It was the most diverse crowd I've seen yet at a music festival or concert. And everyone was groovin'.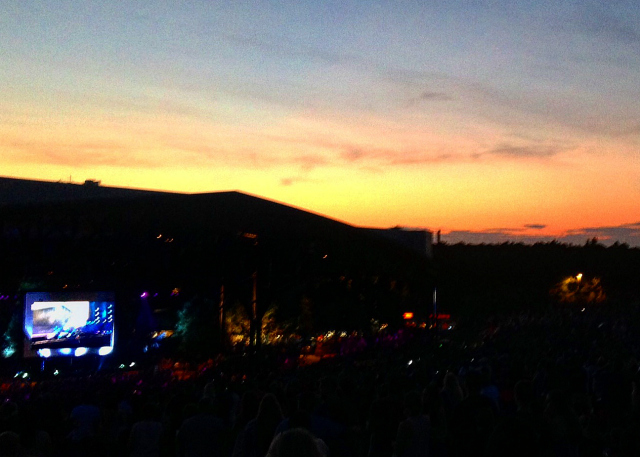 Next up was John Mellencamp, which I have zero photos of because I was sitting on the hillside enjoying it. If you think you know a few of his songs, odds are you know many, many more. Quick aside, during the press conference John Mellencamp told a story about someone saying to him, "Farm Aid? Y'all still doing that?" His reply, "Are you still eating?"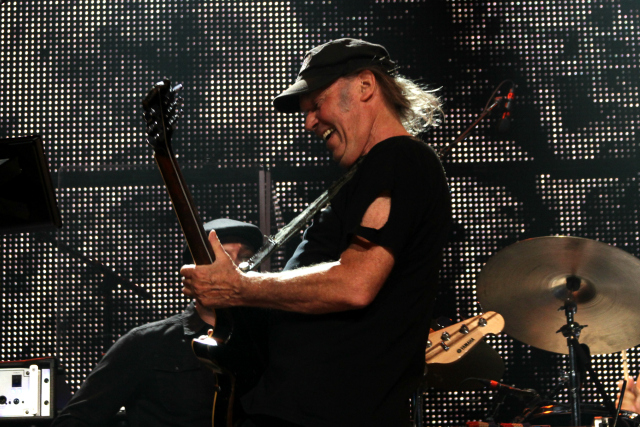 Neil Young took the stage next. You may remember me writing about seeing him at Beale Street Music Festival in Memphis. We didn't really plan to see him there, not on our shortlist but he was playing longer, much, much longer, than the acts on the other stages so we caught part of his performance as we were leaving. I'll never pass up an opportunity to see him live again. His backing band is Lukas Nelson and Promise of the Real, Lukas being Willie Nelson's son. I don't have adequate words to describe his performance, so instead here's a link to a video.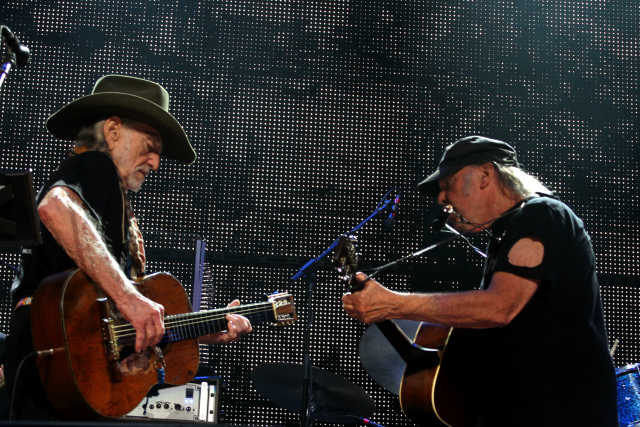 Mid-way through his performance, he brought Willie Nelson out onto the stage for a few songs. I pulled my camera away from my eye for a moment just to take it in and noticed several other photographers around me had done the same, just taking in this magical moment. Music royalty, really.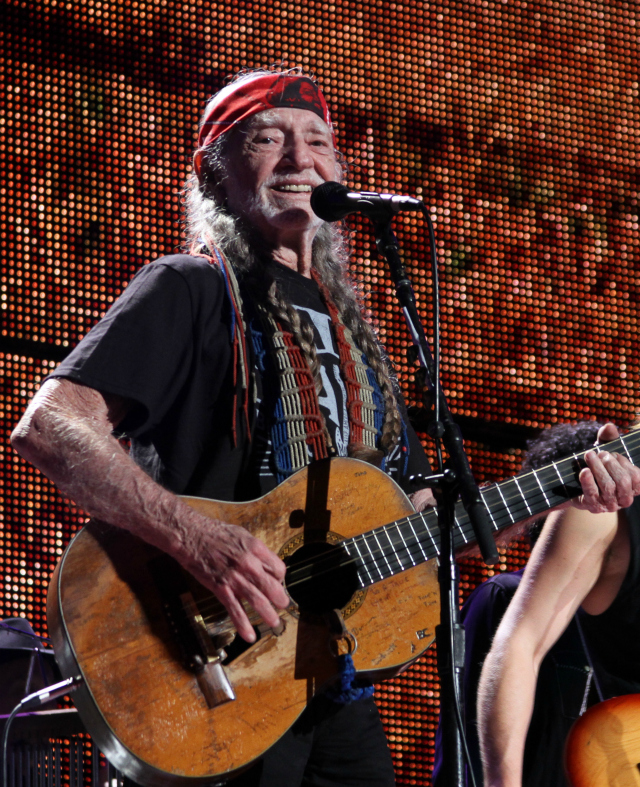 The last performance of the night was Willie Nelson. He delivered, playing so many songs the entire audience could sing along with. I've seen Willie quite a few times and this performance was the most memorable.
Farm Aid finales are legendary, with many of the acts of the day returning to the stage for a few songs together. I noticed Dave Matthews stumbling with the words to gospel songs, Alison Krauss helping him out, Jamie Johnson and Neil Young sharing a laugh about something, a wonderful camaraderie on the stage. A perfect ending to a long day filled with great music, incredible food and plenty of opportunities to learn about the challenges faced by the American farmer and what we can all do to help, support and encourage farmers to stay on the land and grow food for all of us to eat.
I've got only one music festival on my schedule for the rest of the year, but already know Farm Aid is going to be my favorite of the year. It's in a different location each year, keep on eye on their site for next year's announcement and plan to go. I hope to see you there!
For more photos: Farm Aid has a wonderful gallery of photos showcasing all of the acts and more on their site.