This post contains affiliate links. See my disclosure for more information.



Jennifer's Way Bakery, Gluten-Free in NYC
Nestled on a narrow, quiet street in the East Village, Jennifer's Way Bakery offers a lovely collection of gluten-free treats that are also free of dairy, soy, peanuts and refined sugar.
In the cozy space, we were warmly welcomed by bakers who are under the guidance of actress, author and celiac Jennifer Esposito. There's such a relief to walk into a bakery offering gluten-free goodies knowing they are created by someone who gets it, someone who understands the importance of truly gluten-free food and isn't simply making one variety of gluten-free cupcake, then sticking it on the bakery shelf beside the ones full of gluten. No gluten here and a warm, welcoming staff.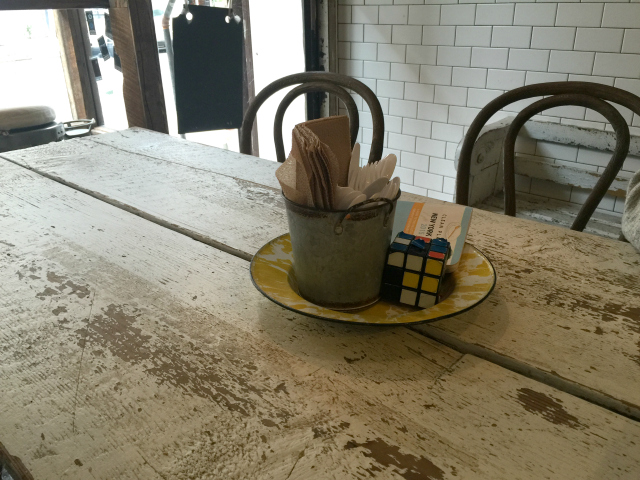 It was quickly apparent this would be a nice place to sit with a hot cup of tea at the inviting repurposed wood table with a sweet treat or a bagel. It was a challenge to choose what to eat because it all looked so tempting. Here's where we started, with a collection of cookies:
And then a sweet little loaf of pecan bread: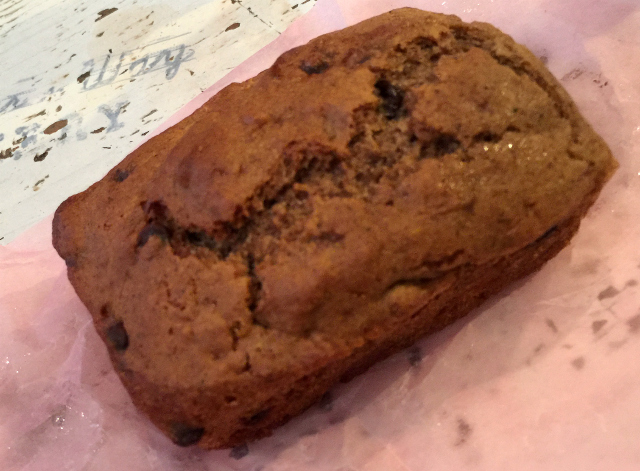 Once we had indulged in those treats, we decided we needed to get a few more things to go. As I mentioned when writing about Pala Pizza, we were boarding a 12-hour international flight very late that evening. After tasting just how exceptional a few things were at Jennifer's Way Bakery, I knew I wanted to stash a few more goodies in my suitcase.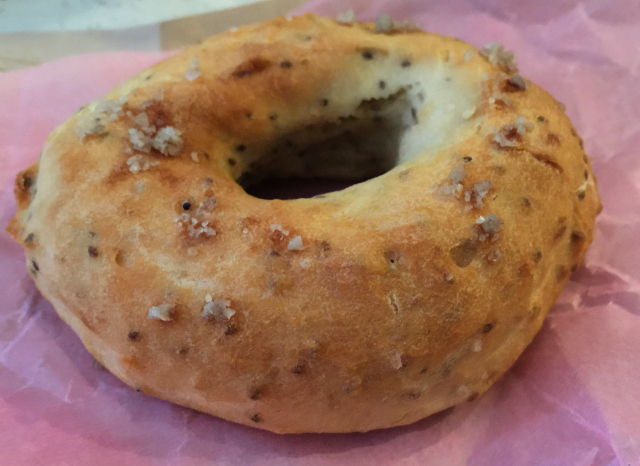 Among what I chose to take with me on that international flight: bagels. Mid-way through that flight to Israel, the flight attendants came by carrying large baskets of gluten-full bagels. The elderly lady seated beside me, who had said zero words to me for the prior six hours, said only this to me for the remaining six hours: "Wherever you got that bagel, El Al Airlines needs to know about. I'd rather have what you are having than this brick they call a bagel."
She's right. It was one of the best bagels I have ever had. Gluten-free bagels tend to be holey, missing that chewy exterior bagels loaded with gluten have. Not the case at Jennifer's Way Bakery. These are a real deal bagel. They passed the test with me and the bagel-envious gal beside me on the plane.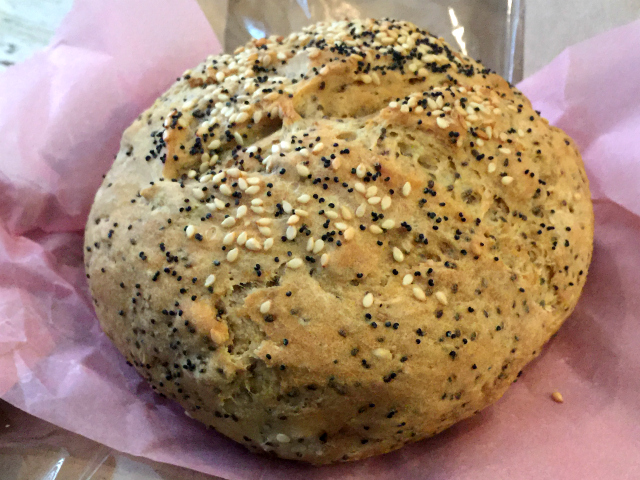 I also took a loaf of bread with me. If you eat gluten-free, you know how risky this was. Gluten-free bread can also be super full of holes, crumbly, not soft after a day. I traveled around Israel for 3 days with this bread, stopping at a fromagerie in Tel Aviv for a bit of cheese to accompany the bread for shabbat when there were few choices available for dinner out for the non-observant in Tiberias. I wish I would have had a toaster in my suitcase as well, not because this bread needed to be toasted but because I think it would have been great toasted with a schmear of the cashew butter I did have in my suitcase.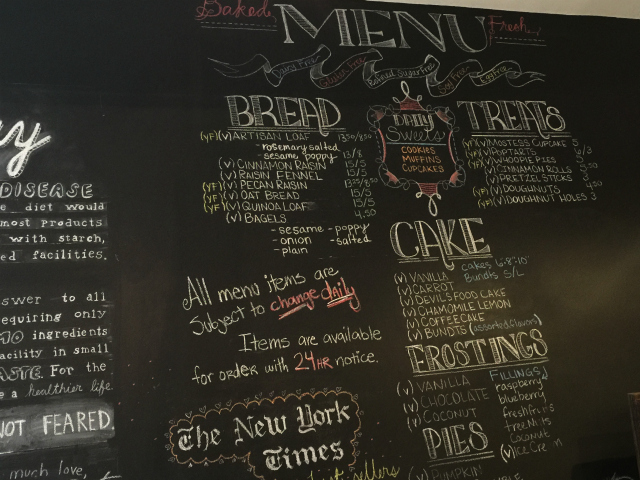 Recently I noticed shipping directly from Jennifer's Way Bakery is available. The bagels are available, however bread is not. A quinoa bread mix is available to order, along with many other temptations.
Jennifer's Way Bakery, gluten-free in NYC done so very well. I'm excited to visit this sweet little bakery again soon.
Jennifer's Way Bakery is located in the East Village at 263 E. 10th Street, New York, New York, 10009. 646.682.9501.
My travel and dining series is not intended as a review, rather a summary of my experience.* Menu prices, items and ingredients featured were current at the time of writing. Please read the menu carefully and ask for assistance in ordering if you have dietary restrictions. It's a good idea to call ahead and let the restaurant know of your food needs.
*Writing bad reviews doesn't feel good. Only in extreme cases (a total of two in six years) where gluten has been apparent in my food or the handling of my food restrictions was of great concern do I share anything less than a recommendation. I'd rather share a good recommendation with you. I hope that's what you are looking for anyway, recommendations on where to dine and fun places to visit in your travels. Thanks for understanding.