This post contains affiliate links. See my disclosure for more information.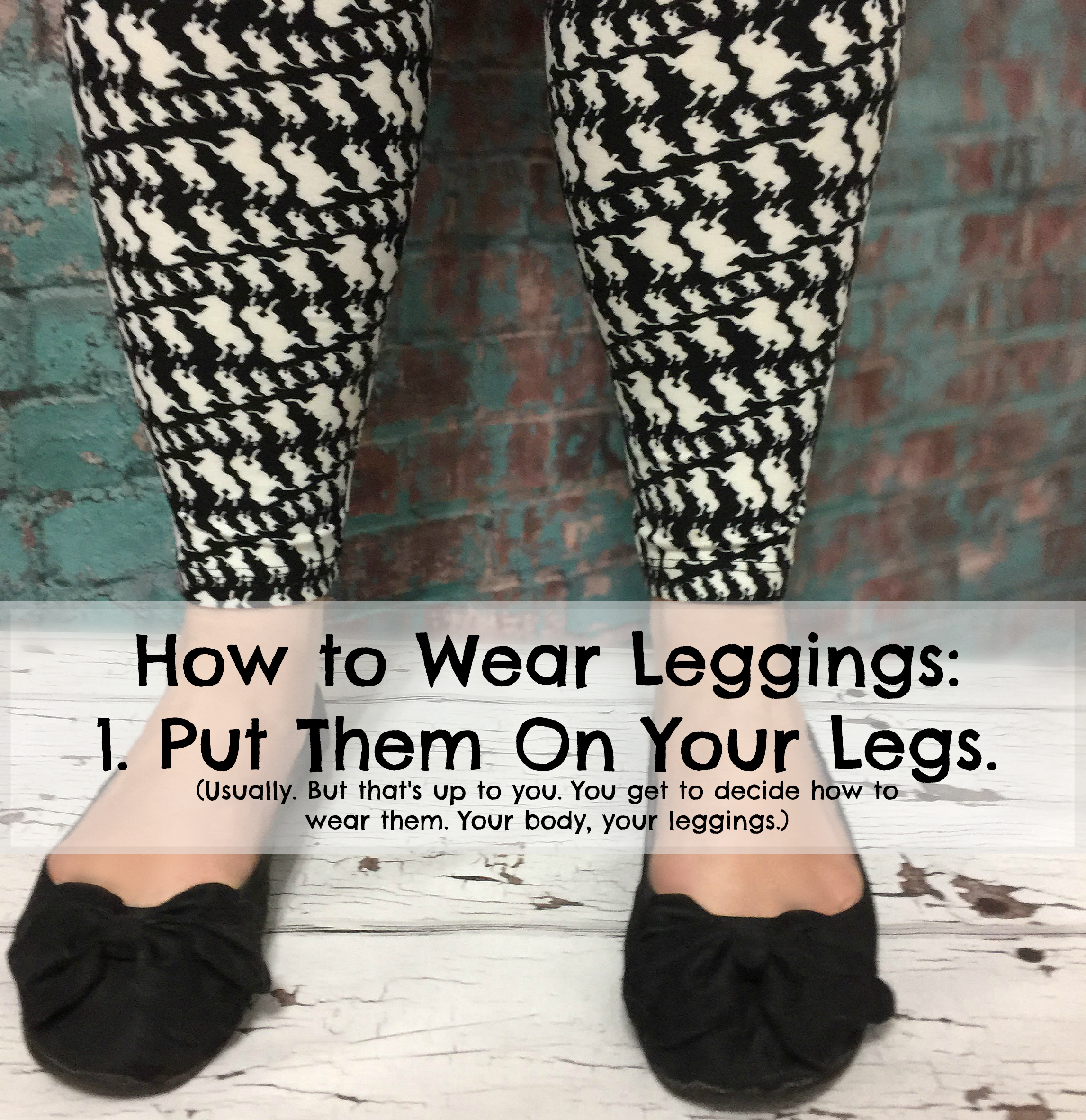 How To Wear Leggings.
Maybe you've seen the memes circulating, maybe your friends are posting them on Facebook. They are replete with judgment and body shaming. "Make sure your butt is covered." "Make sure they are a thick enough fabric." "Make sure you aren't a curvy girl, leggings aren't for curvy girls."
Seriously? That's the best you've got is to tell us how to wear leggings? Do you also tell men how to wear whatever it is they are wearing these days? Or is this just more female body shaming?
It'd be okay if we could stop with the body shaming and telling others how to wear clothes. If I want to be body shamed, all I have to do is turn on the TV and watch any of the commercials reminding women how broken they are. Lose weight, color your hair, have this nipped and that tucked, buy this wrinkle cream, make your eyelashes thicker, your eyebrows thinner, your teeth whiter, wedge yourself into Spanx, everything about you is wrong, lady!
But it's not. Nothing about you is wrong. Wear your leggings however you want to and pay no mind to those judging you.