This post contains affiliate links. See my disclosure for more information.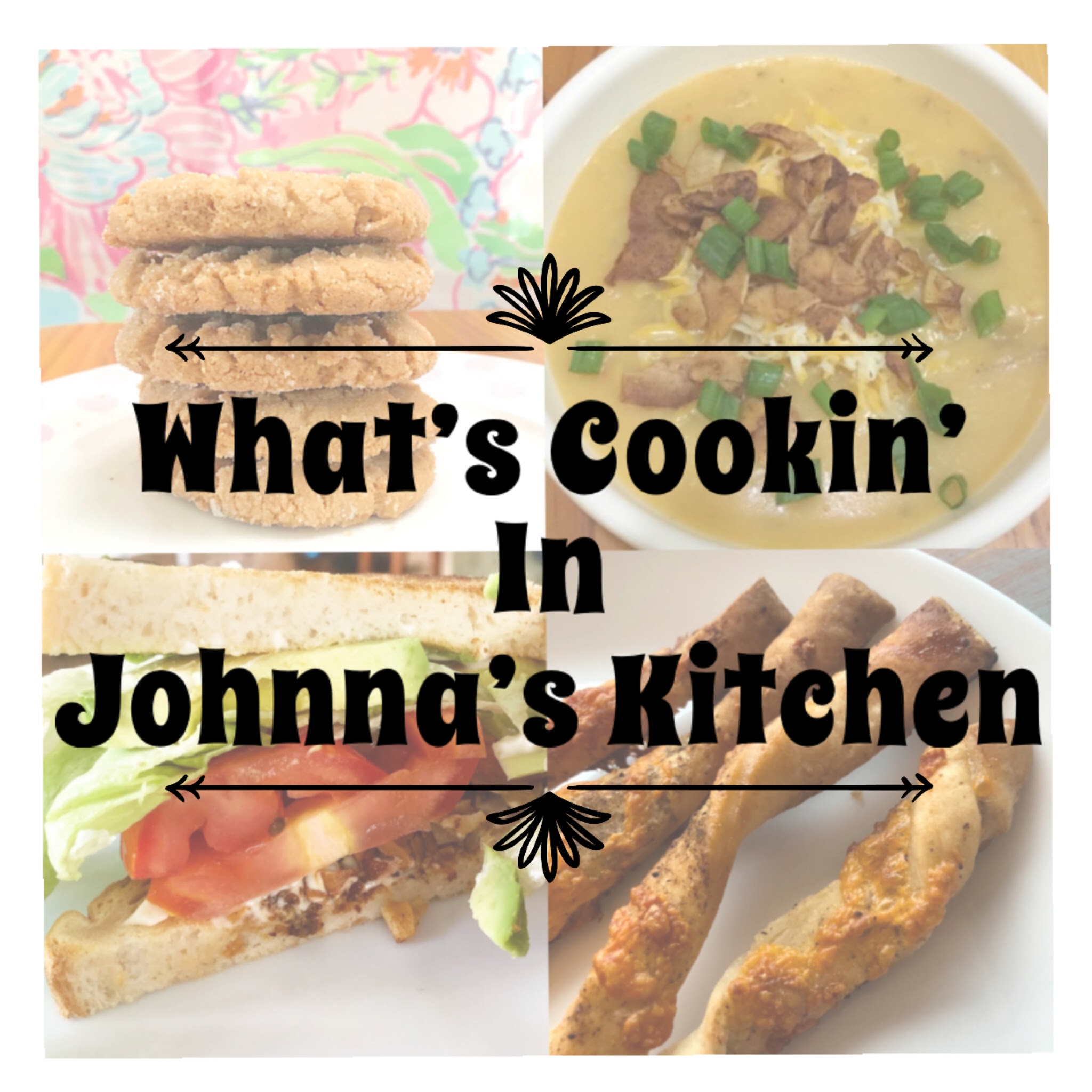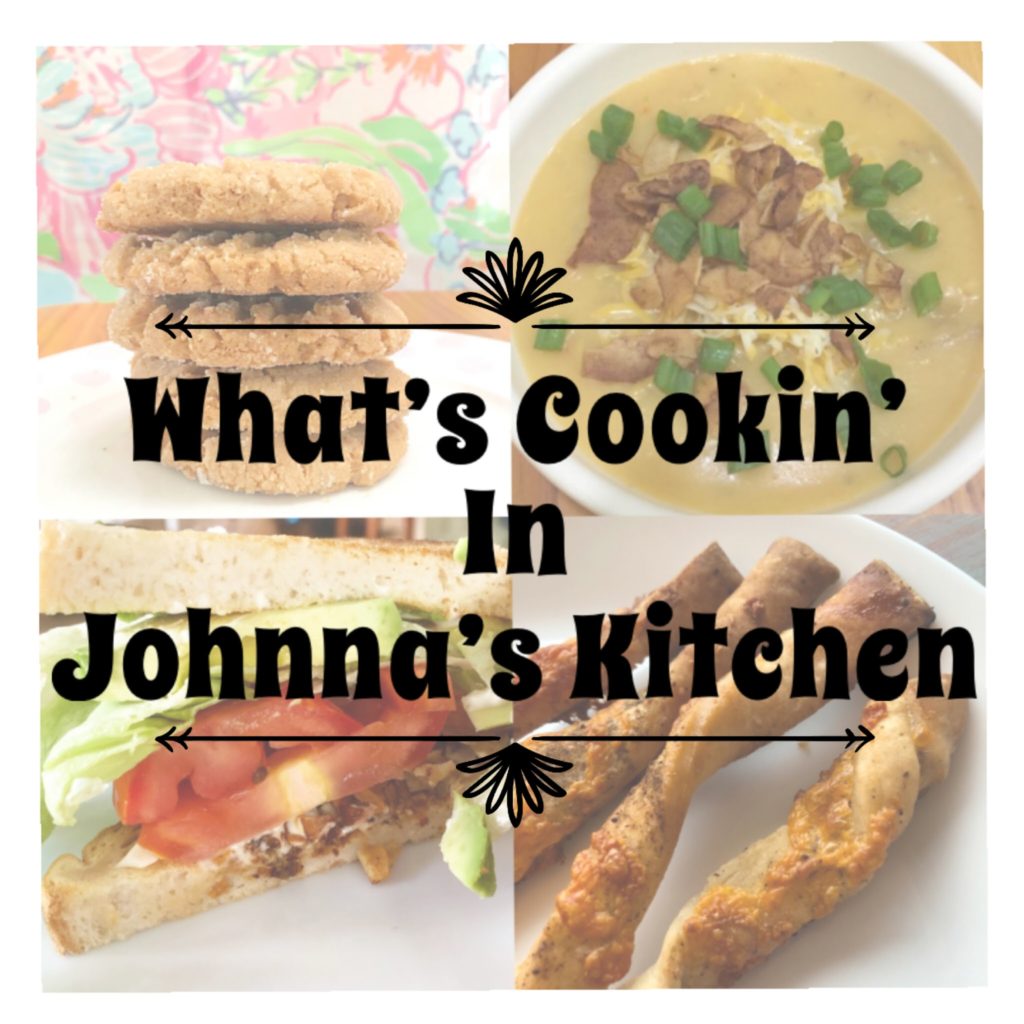 Hi there! I thought I would share a peek into what's going on in my kitchen, now that many of us are homebound. Welcome to What's Cookin' in Johnna's Kitchen.
When I thought about doing this, it reminded me of the good ol' days of food blogging where we actually had communities of readers and truly knew each other. I've made many friends from the comments left on my blog in the days before social media took over. As a blog reader, I used to wait for wonderful new posts from the blog writers I followed, enjoyed reading what they shared about their life in and out of the kitchen. Eventually social media and pinterest took over. Many started writing specifically to drive traffic to their sites, to make money. While that's not bad (I make a bit of $ here, it keeps my site up and sometimes is enough extra to buy a bag of flour), I miss the connection. Maybe you do, too?
This seems like a good time for connection over food. So I'll start. Feel free to chime in, leave a comment. I'd love to hear what's happening in your kitchen.
The Dishoom cookbook is my favorite cookbook at the moment. While not an exclusively gluten-free cookbook, I would guess about 80% of the recipes are gluten-free. Others are easily modified. It's a lovely read, has a gorgeous fold-out map of Bombay inside the front cover and feels a bit like a vacation reading it. For a couple of months I've been stashing spices and such that are used in the recipes in hopes I would have time to make some of them. Now I have time!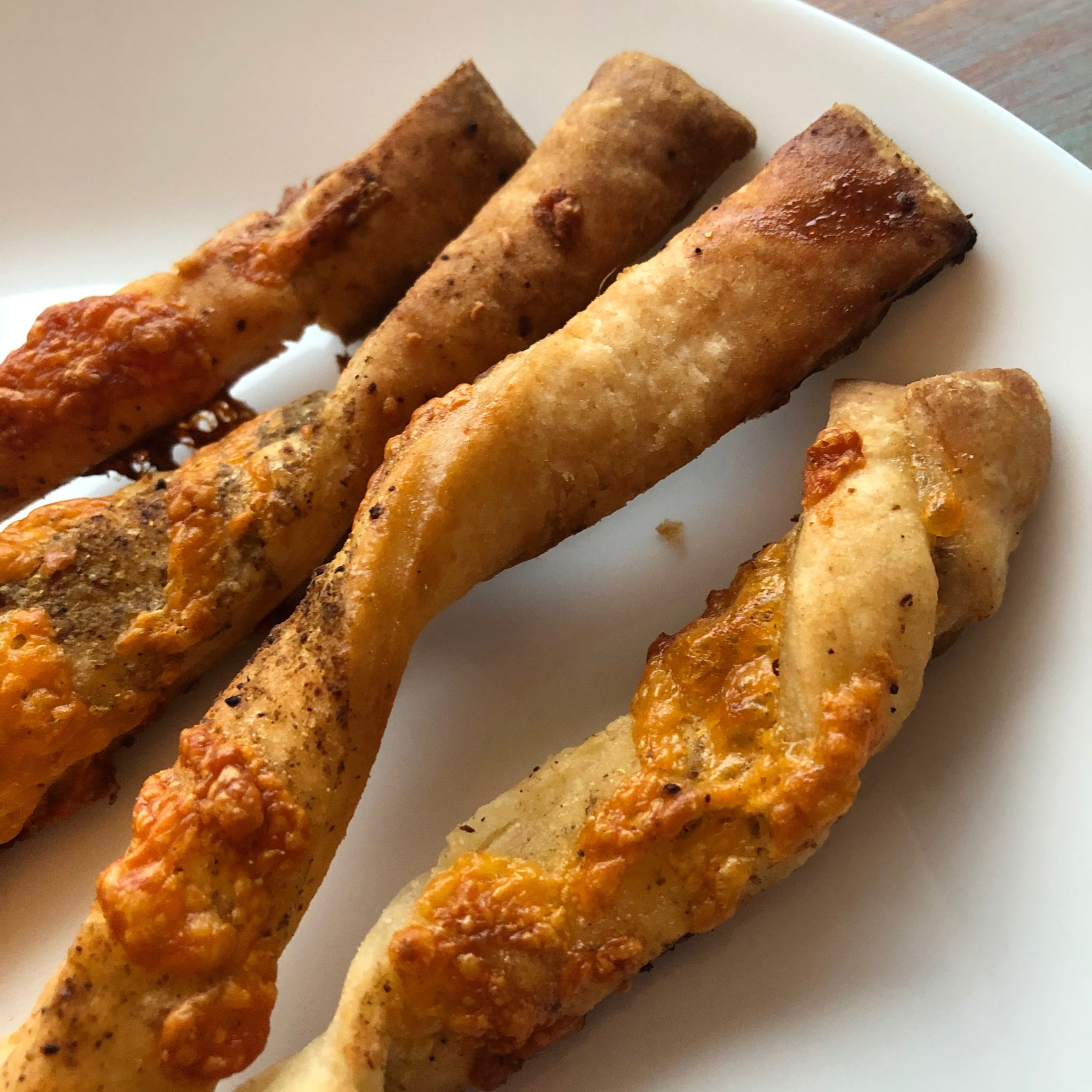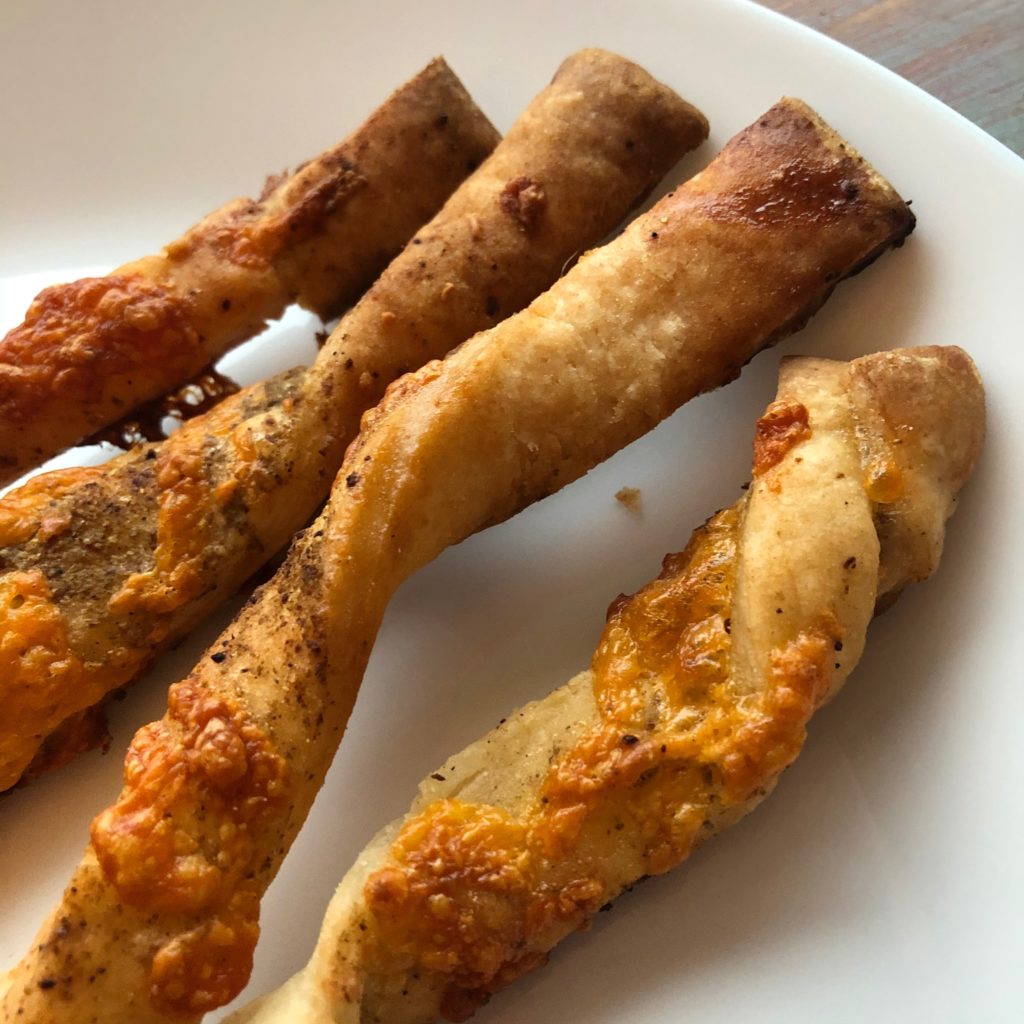 The first thing I made from the cookbook: Chaat Masala Cheddar Straws. The chaat masala I used contains amchoor (dried mango powder), cumin, coriander, dried ginger, salt, black pepper, asafoetida and chili powder. I used Schar puff pastry, one sheet. The puff pastry sheets would work so well to make just cheese straws using a similar method. Cut one sheets into ten 1/2″ strips, brush with an egg white, sprinkle with shredded cheese, twist and bake at 350 until lightly browned.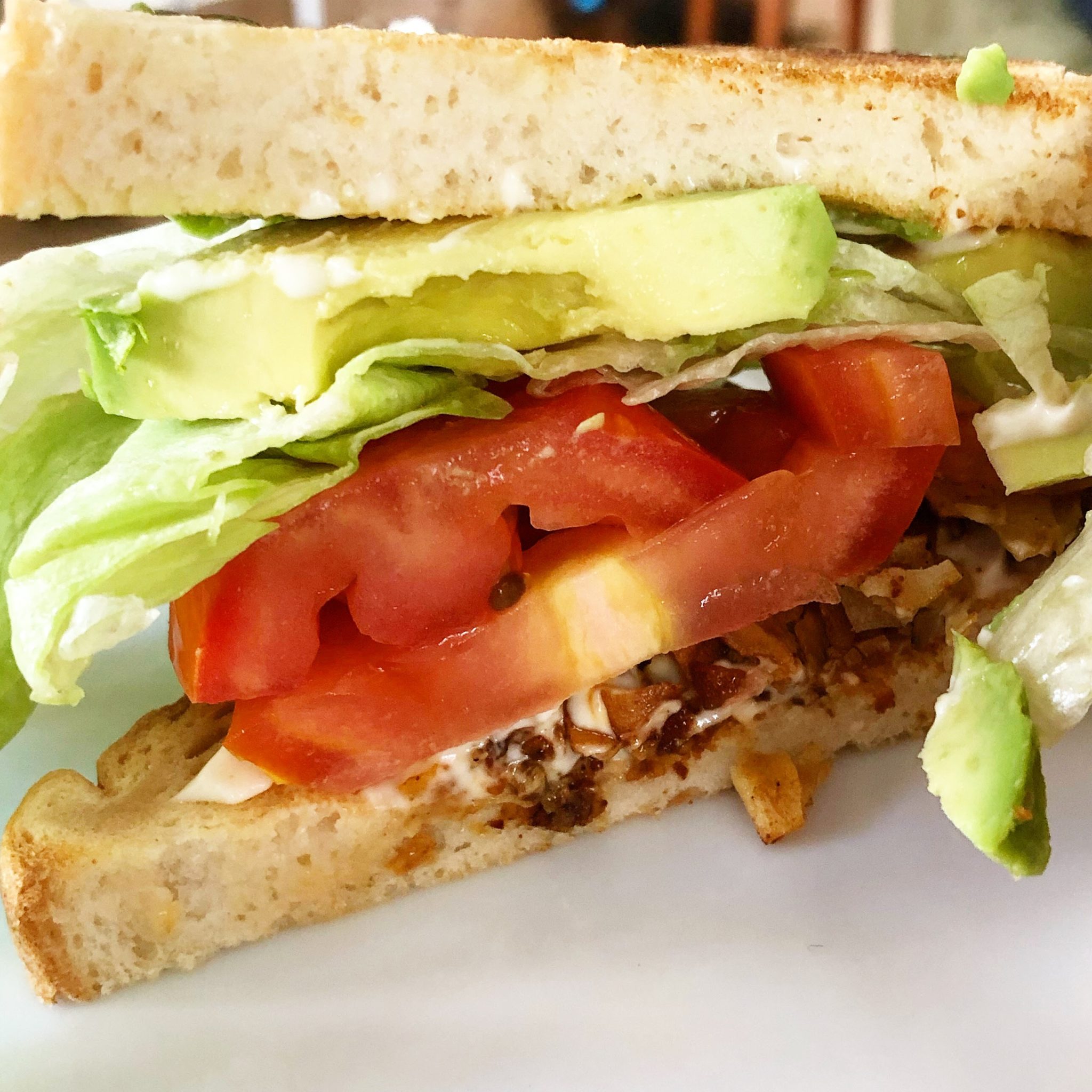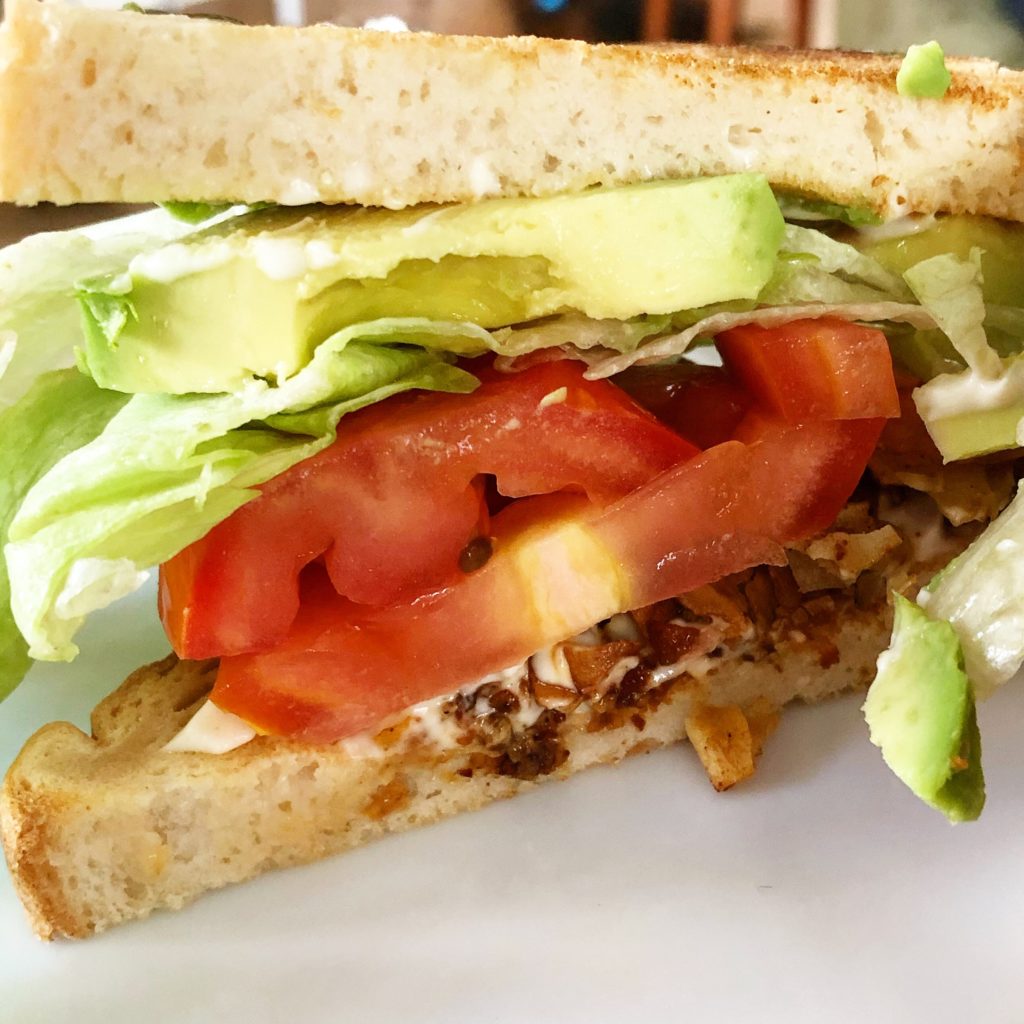 I also made a batch of coconut bacon this week. We had coconut bacon, lettuce, tomato and avocado sandwiches a couple of days for lunch. I used Absolute Organic coconut flakes. I had been finding this coconut pretty regularly at HomeGoods, of all places. If you want to try ordering online, this looks pretty similar.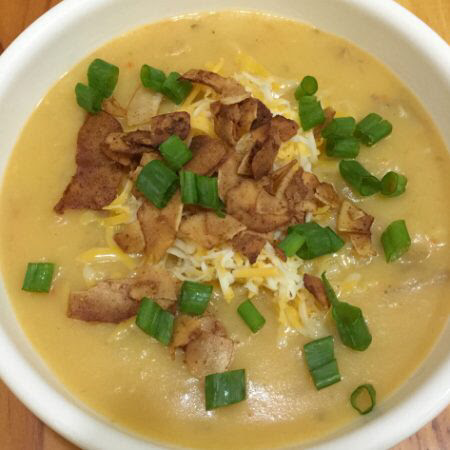 Another place we used coconut bacon this week, to top my Potato Vegetable Chowder. My favorite fella made a batch of this in the Instant Pot. We shared a little of it with a friend who is vegan, froze about half of it and made three meals from the rest. I love a big batch soup, stew or chowder.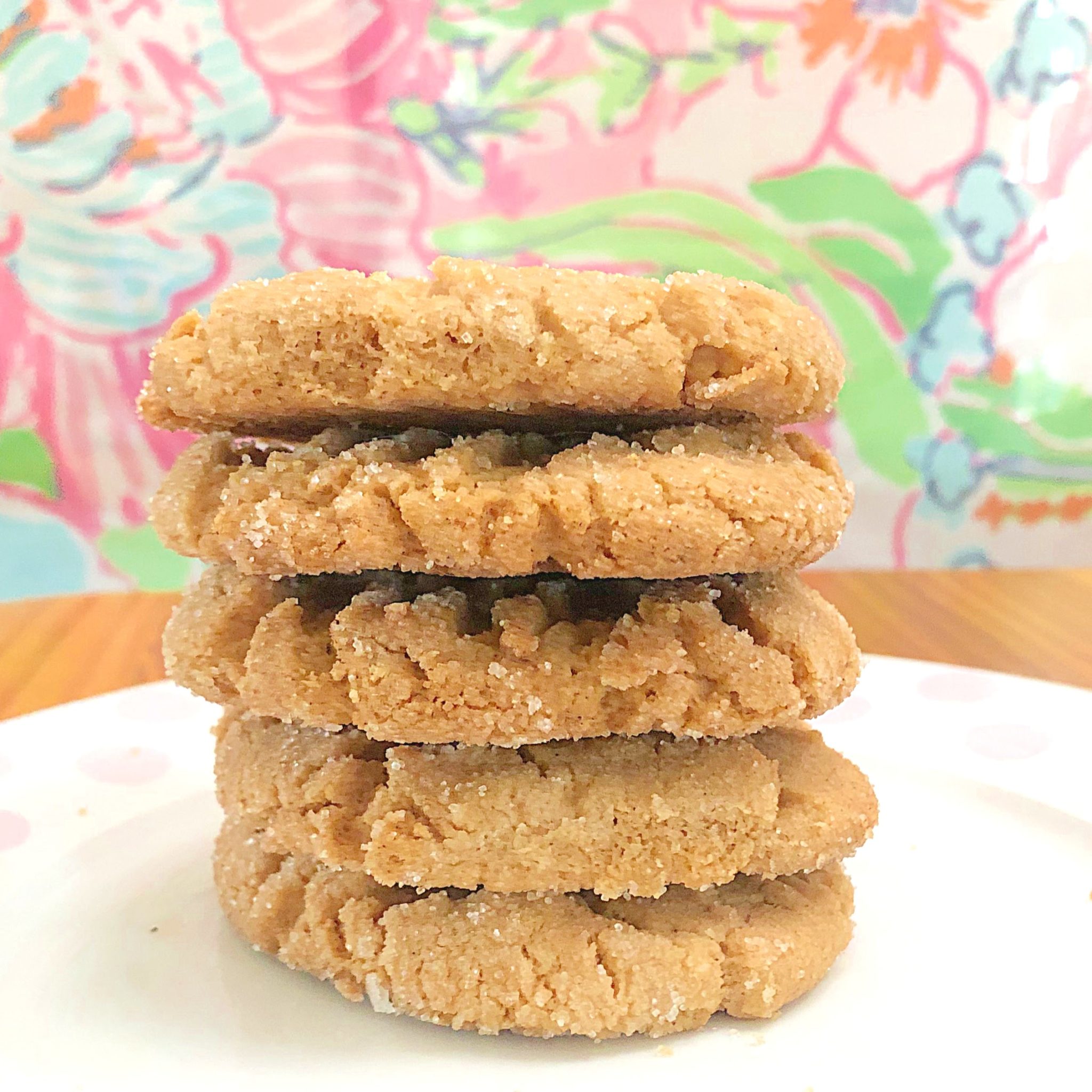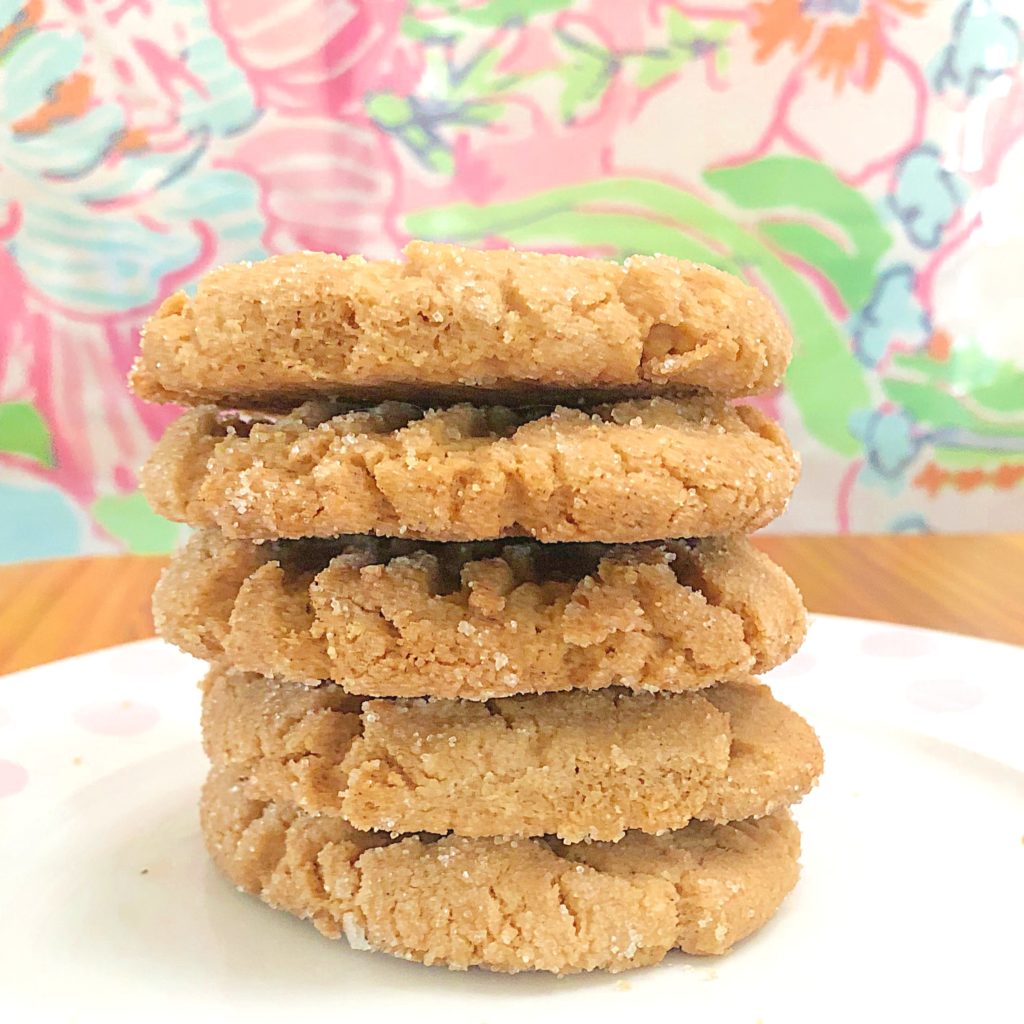 This time at home has also afforded me a bit of time to bake. My goodness, I've missed baking. First up, Crunchy Vegan Peanut Butter Cookies from Loving It Vegan. The recipe isn't gluten-free as written, but worked out SO WELL with an easy substitution of my favorite gluten-free flour blend. There is no need to add xanthan or guar gum, it's fine without. I think gums are over-used in gluten-free baking but that's a discussion for another time.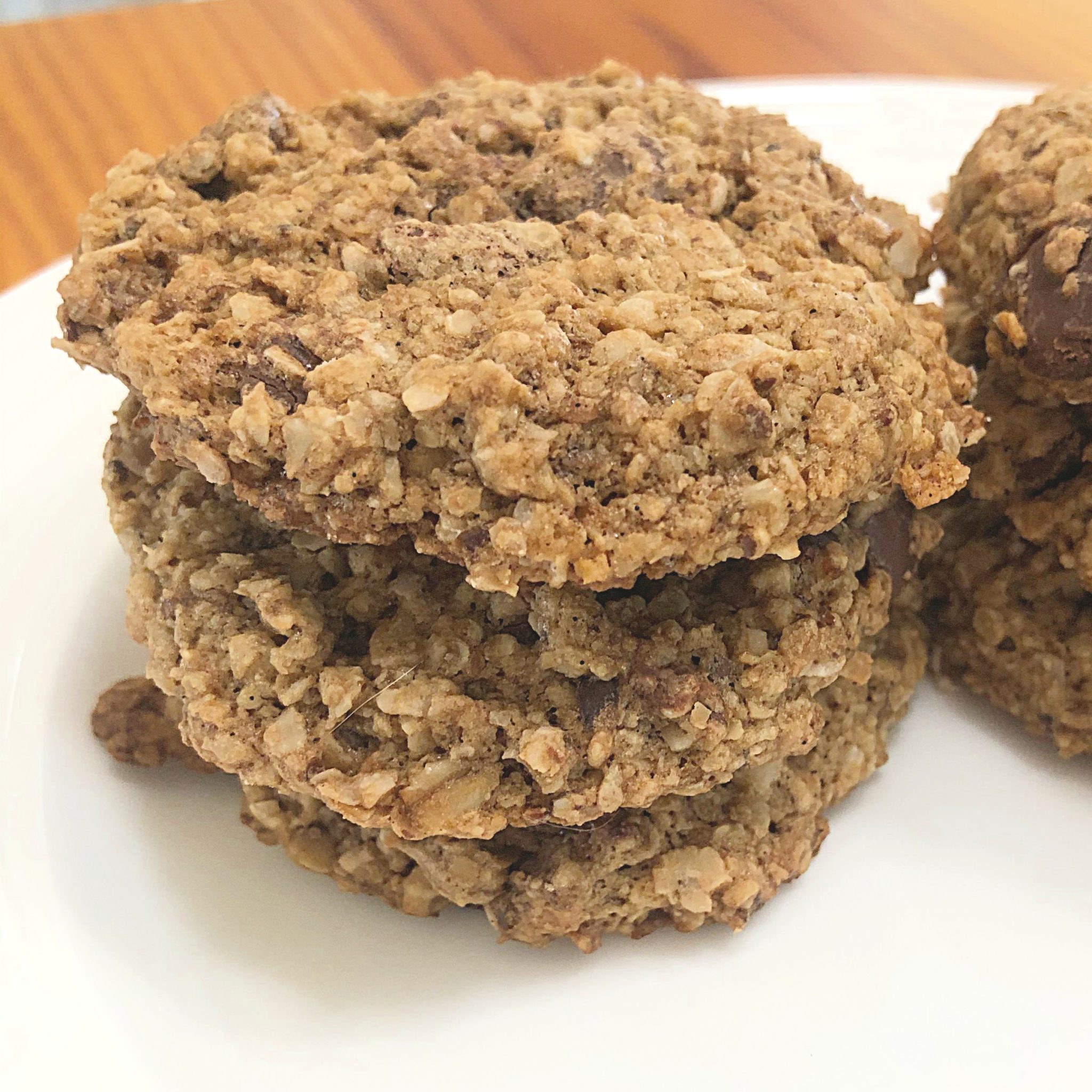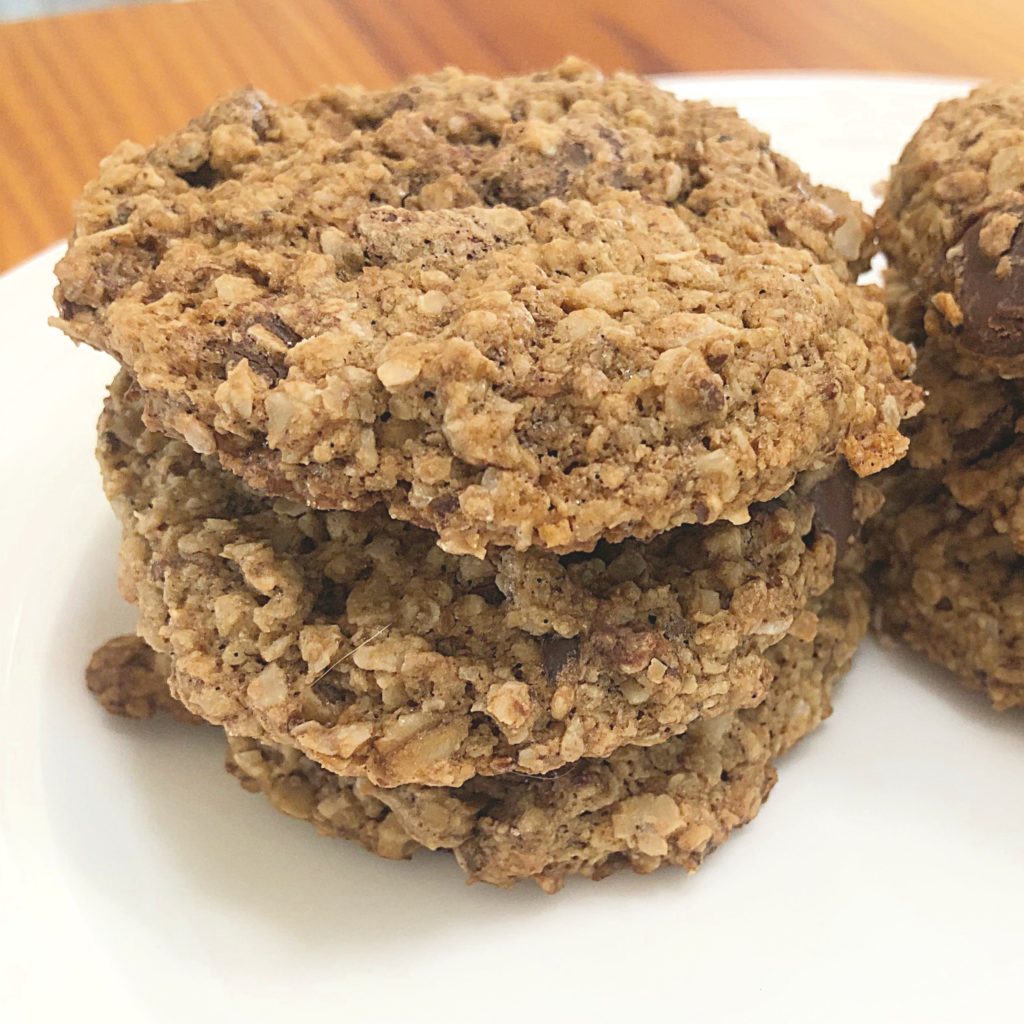 I also baked these Oatmeal Chocolate Chip cookies from Beaming Baker. When using oats, it's very important to use only purity protocol gluten-free oats if you must avoid gluten. I use these. (Please note: gluten-free oats and even certified gluten-free oats can still be SORTED oats. That's a big no here. You can read all about oats here.) I used this little coffee grinder to make oat flour from the oats I had in the pantry.
Now tell me about your kitchen. What's going on? Any recipes you really enjoyed this week? Looking for any specific recipes?
P.S. If you like what you read on my site, you can Buy Me a Coffee. Thanks for your support. <3