This post contains affiliate links. See my disclosure for more information.


Tot-tada, a tostada made with waffled tater tots.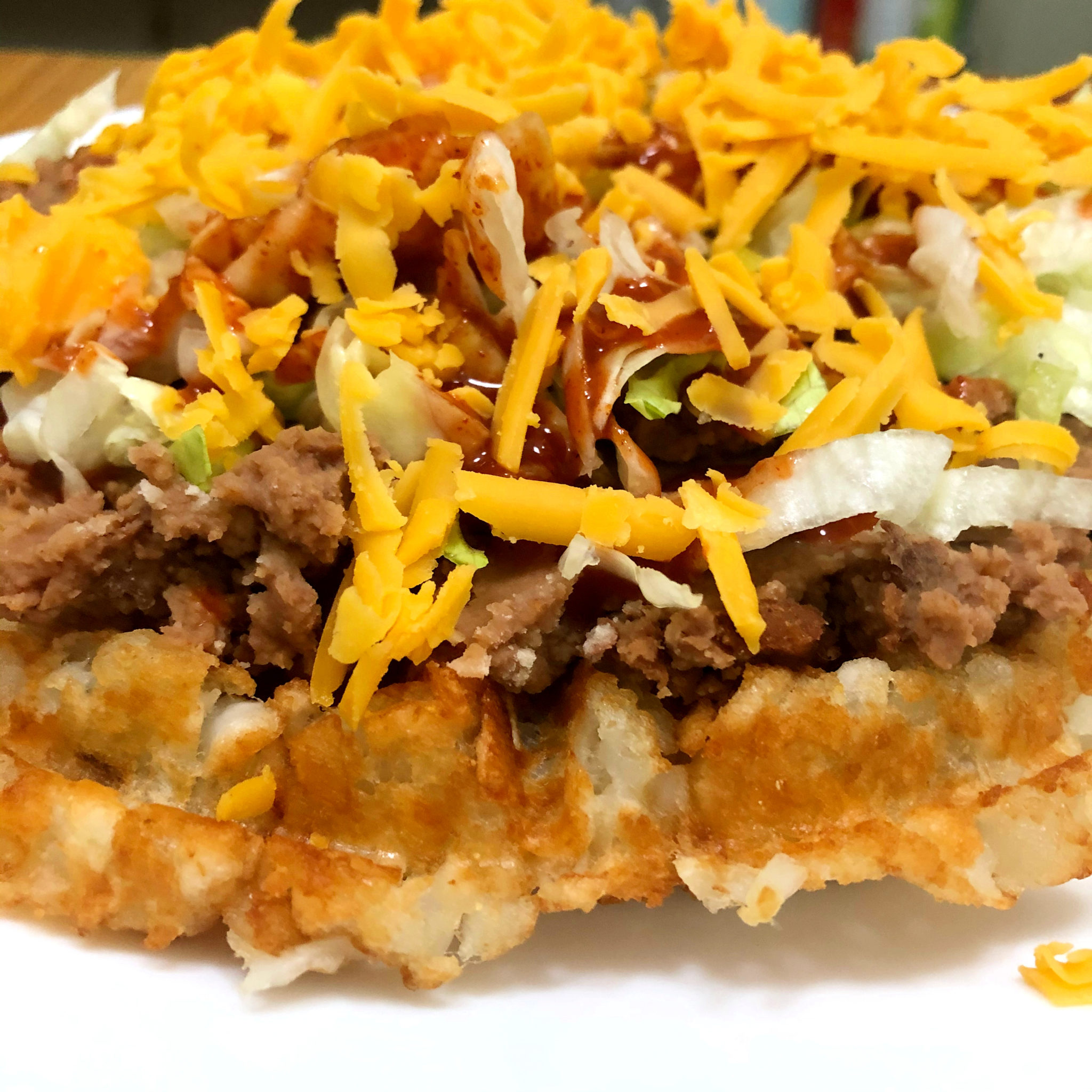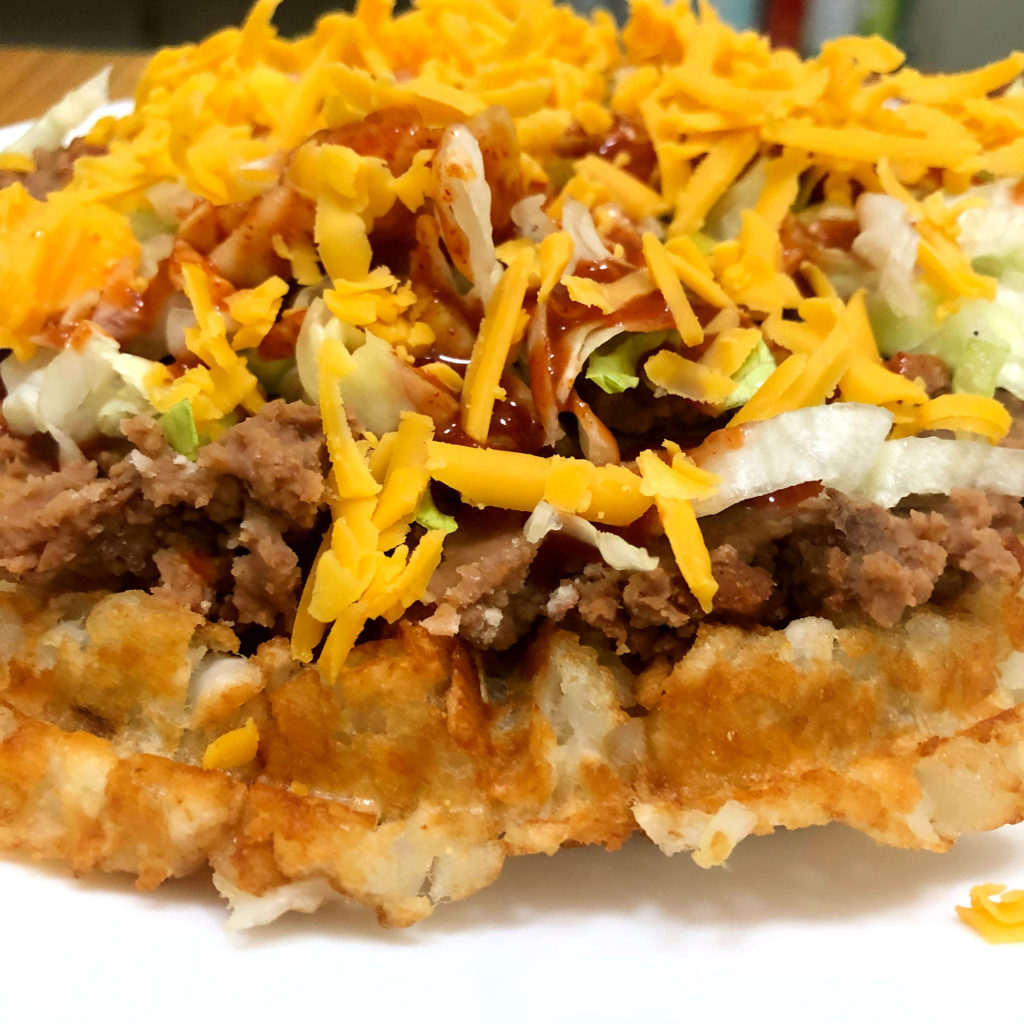 Have you waffled tater tots? If you have, you KNOW! It's the best way to cook tater tots, lots of crispy edges and perfect for topping with traditional tostada ingredients.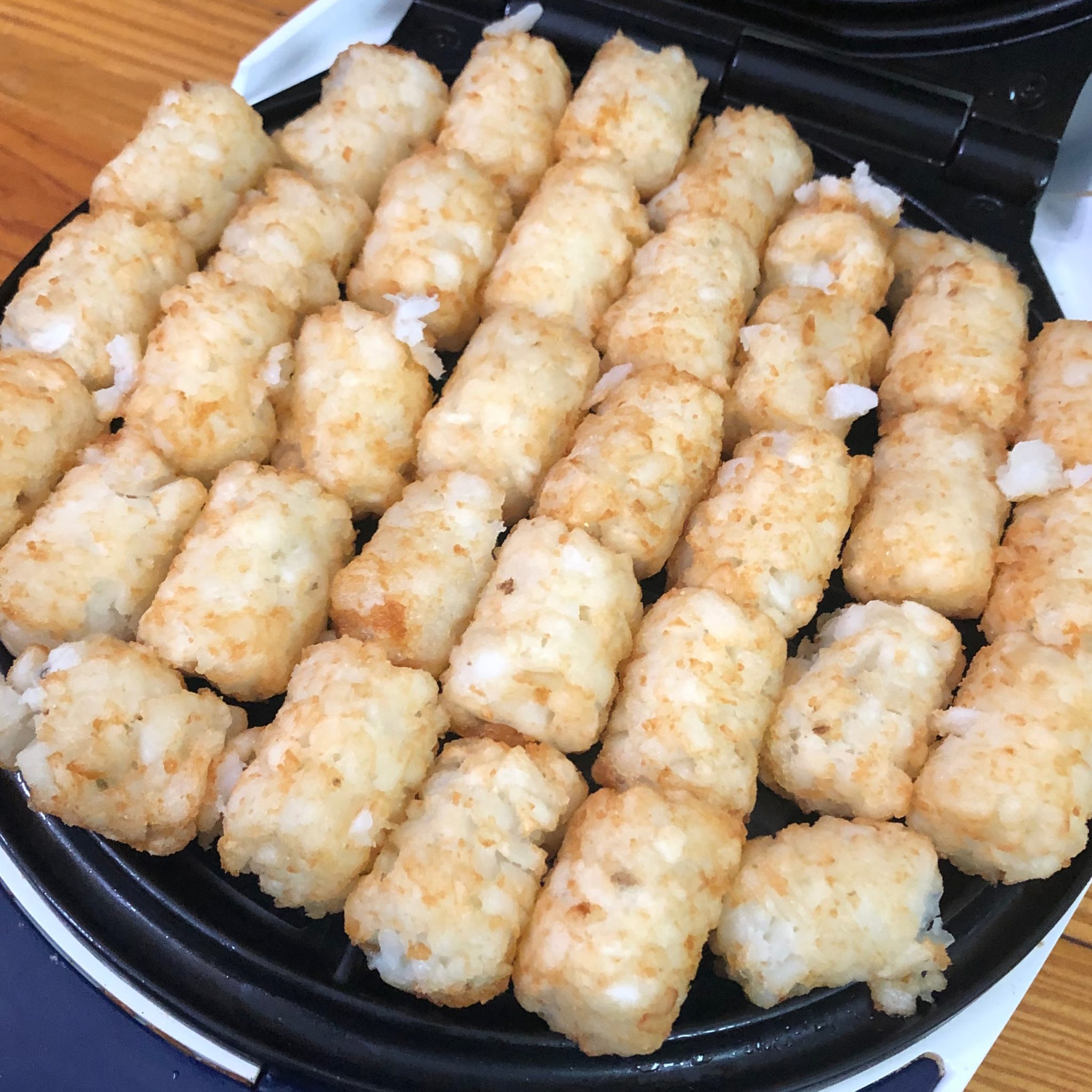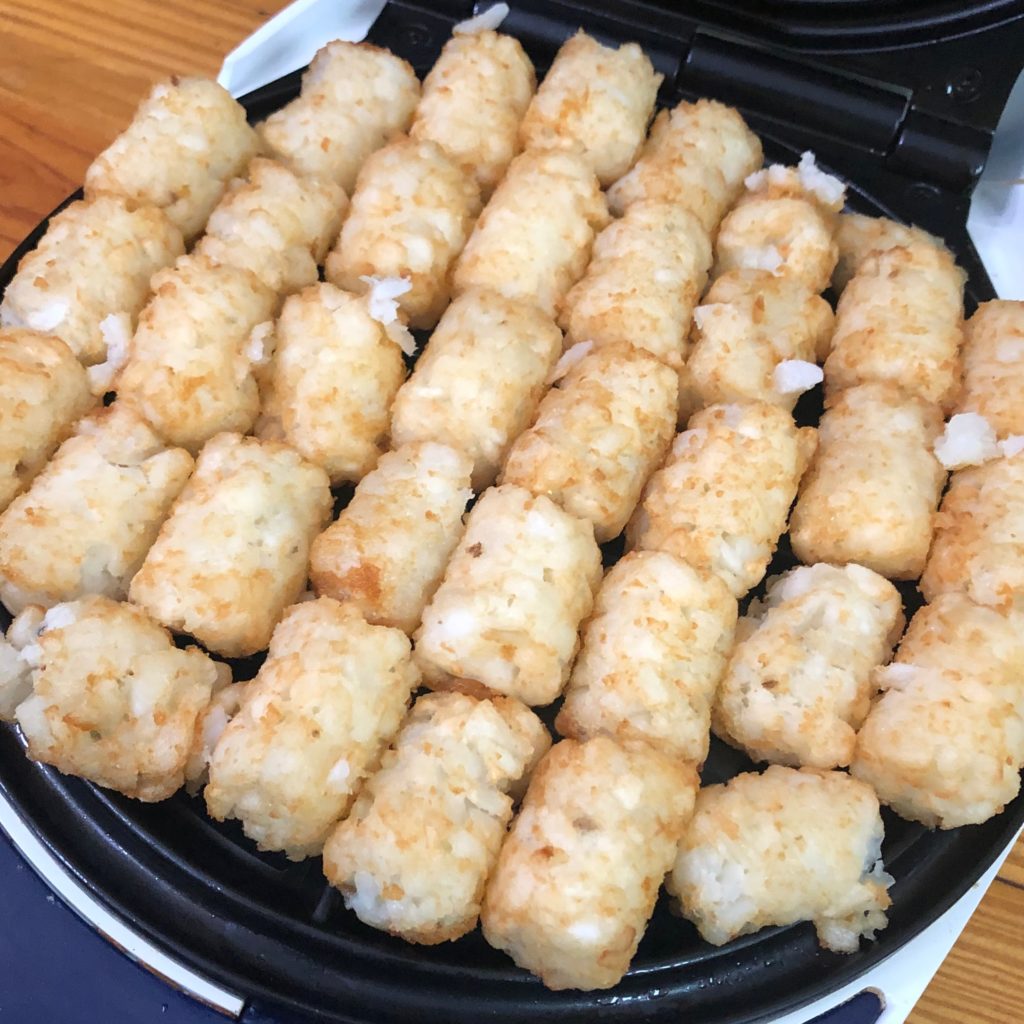 First, you'll need a waffle iron. I use this one, a Belgian waffle maker. Since my waffle maker is a $20-ish model, there are no temperature settings. If you have temperature settings on your waffle maker, you might want to go for high to get nice crispy edges. One typical two-pound bag of tater tots make three waffles of tots. Defrost your tater tots to at least refrigerator temperature. I put mine in the microwave for just a bit. Then spray the waffle iron with a little oil, line up the tots, give it a good press and let it cook for 12 minutes or a bit longer until crisp on the outside.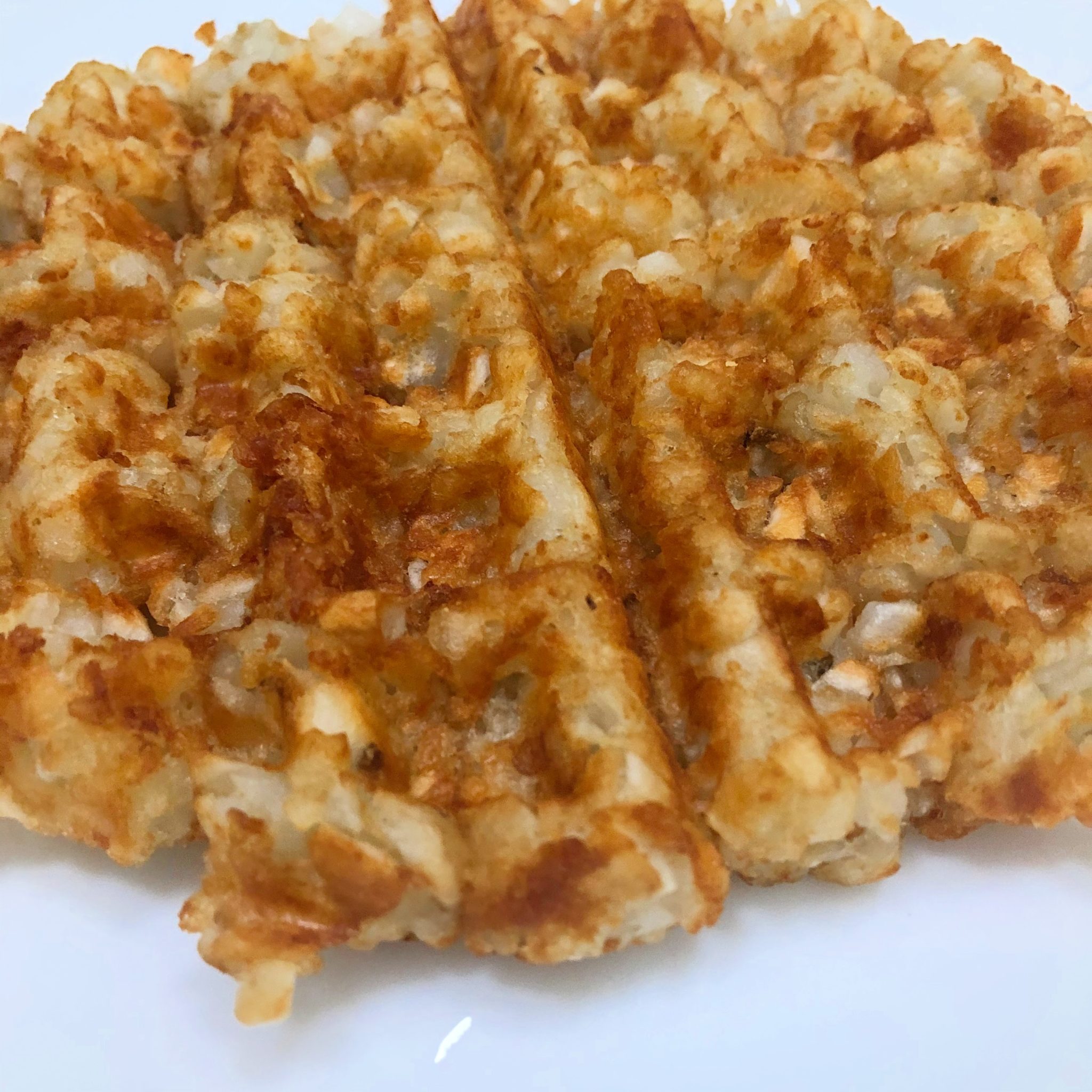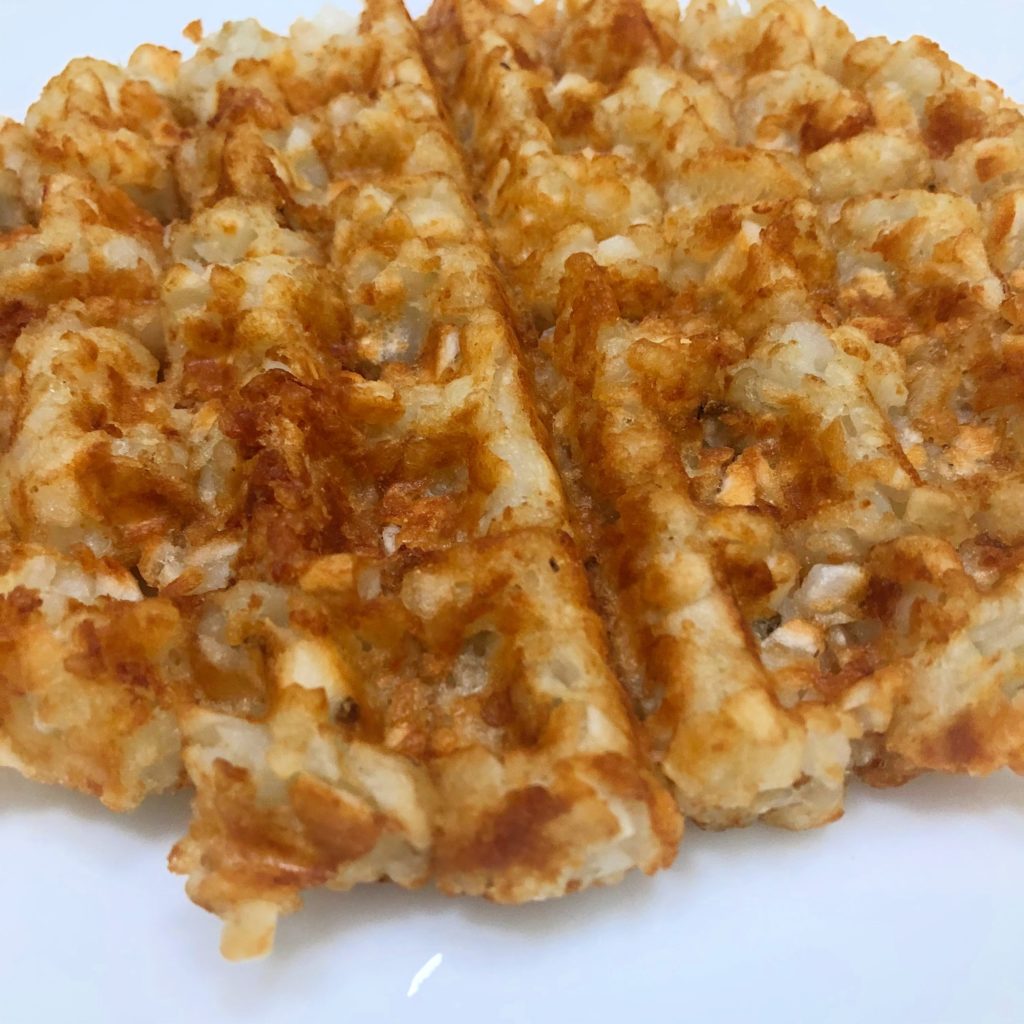 Second, top with your favorite tostada toppings. I used refried beans, shredded lettuce and cheese plus taco sauce. My favorite fella added even more toppings, including sour cream, jalapenos, olives and pico de gallo. Unlike a traditional tostada, this is eaten with a fork so you might as well load it up with toppings. No worries that the base will break under the weight of toppings!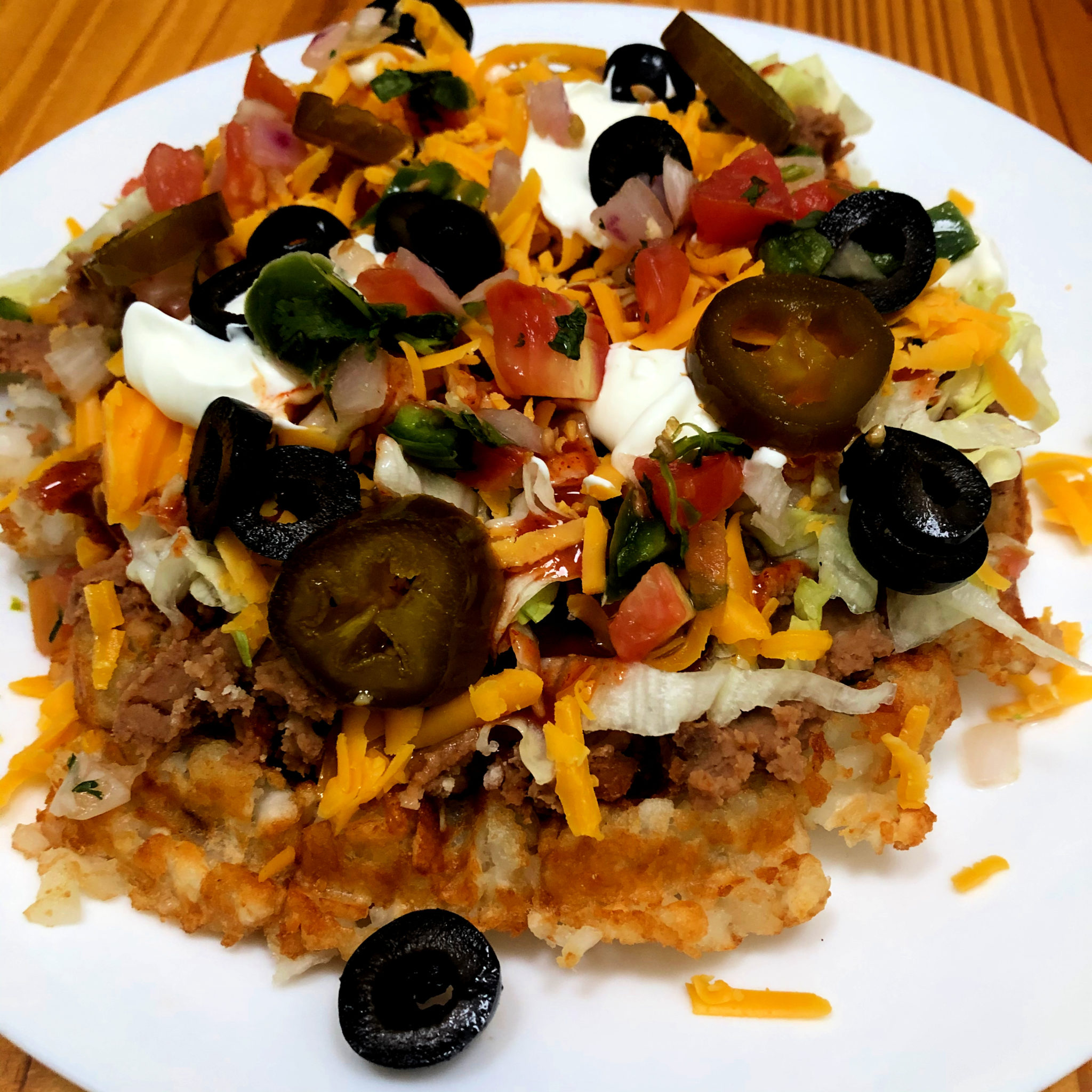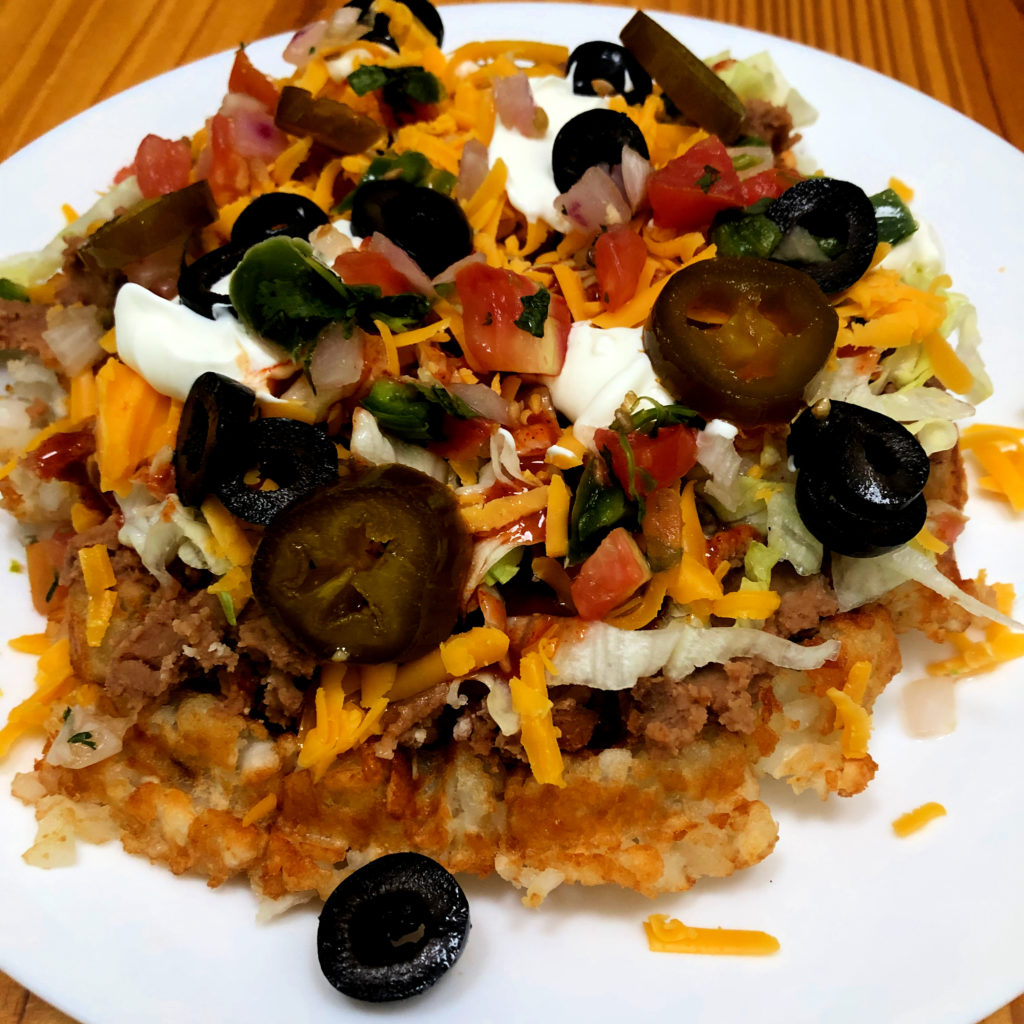 That's it, that's all there is to it! Enjoy your tot-tada!
Tot-Tada, Waffled Tater Tot Tostada
Ingredients
1

32 ounce bag frozen tater tots

1

16 ounce can refried beans OR 2 cups refried beans from scratch

4

ounces

shredded cheese

1

cup

shredded lettuce

taco sauce

cooking spray
Instructions
Defrost tater tots in the refrigerator or briefly microwave to make them cool but not frozen.

Spray waffle iron with cooking spray.

Line up tater tots on waffle iron. Using a Belgian waffle iron, a 32 ounce bag of tater tots will make about 3 waffles.

Cook for 12 minutes or longer to get crispy edges.

Heat refried beans while waffles are cooking.

Top waffled tater tots first with refried beans, then lettuce and cheese. Finish by drizzling with sauce.
Are you looking for other recipes to use your waffle iron? Here are a couple of my favorite recipes for you!
Cornbread Waffles, excellent topped with chili.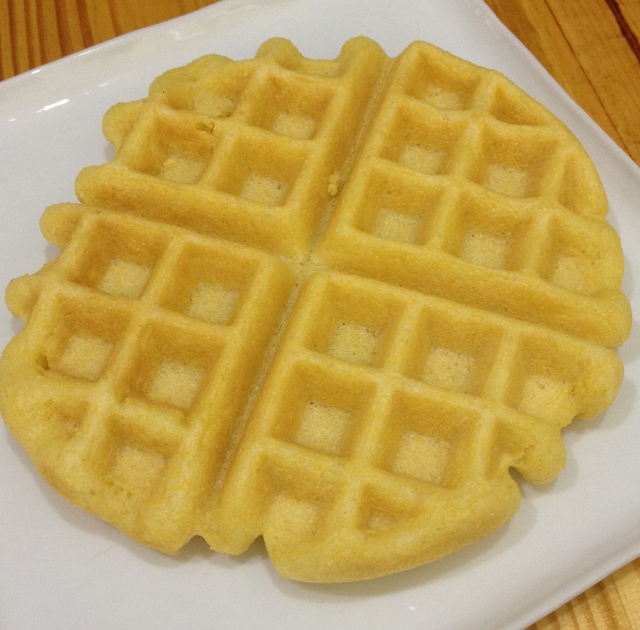 Lazy Morning Belgian Waffles, crispy, fluffy, a brunch favorite.