This post contains affiliate links. See my disclosure for more information.


Hi there! It's my second week of sharing what's happening in my kitchen while so many of us are spending more time at home. This is What's Cookin' in Johnna's Kitchen, Week 2.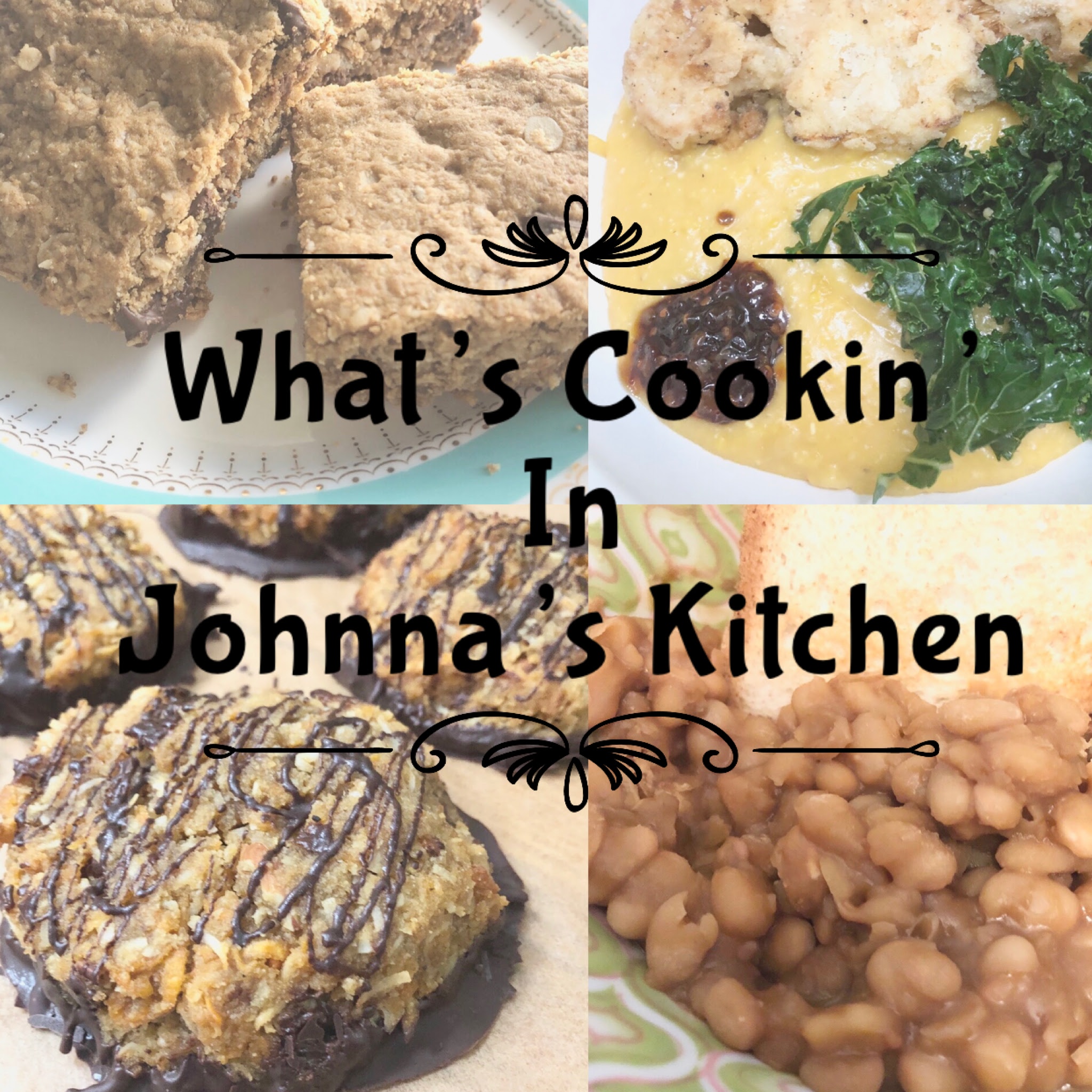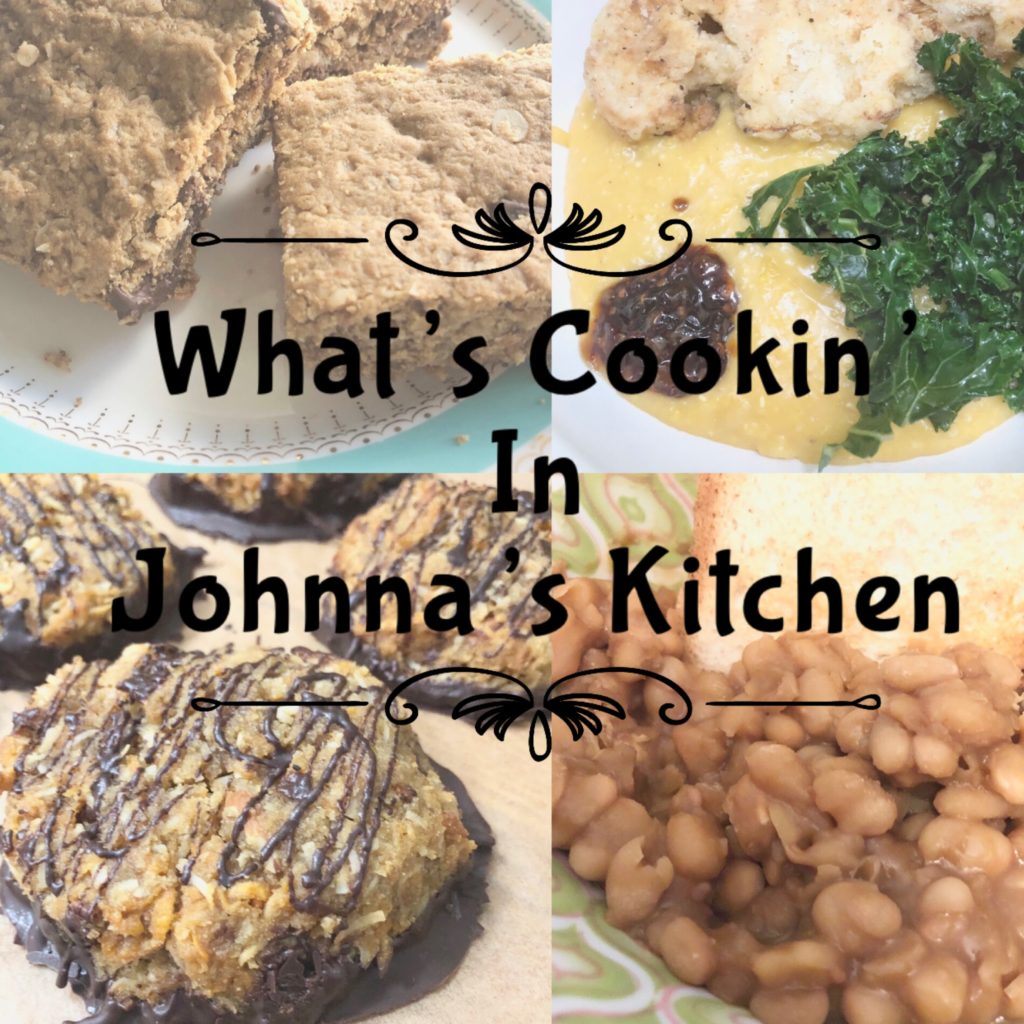 First, how about a little check in? How's everyone doing? Able to locate everything you need to cook and bake? I had trouble finding baking soda this week, finally heard it was available at Natural Grocers, which as delivery in my area. They also had Earth Balance at a great price. I've heard a few people say they haven't been able to buy yeast, so apparently lots of bread baking happening now.
Now, let's move along to what's been happening in my kitchen. I've been baking quite a bit. I made these Strawberry Chocolate Almond shortbread bars. I can't remember the last time I made them. Why did I wait so long? Perfect with a cup of hot tea.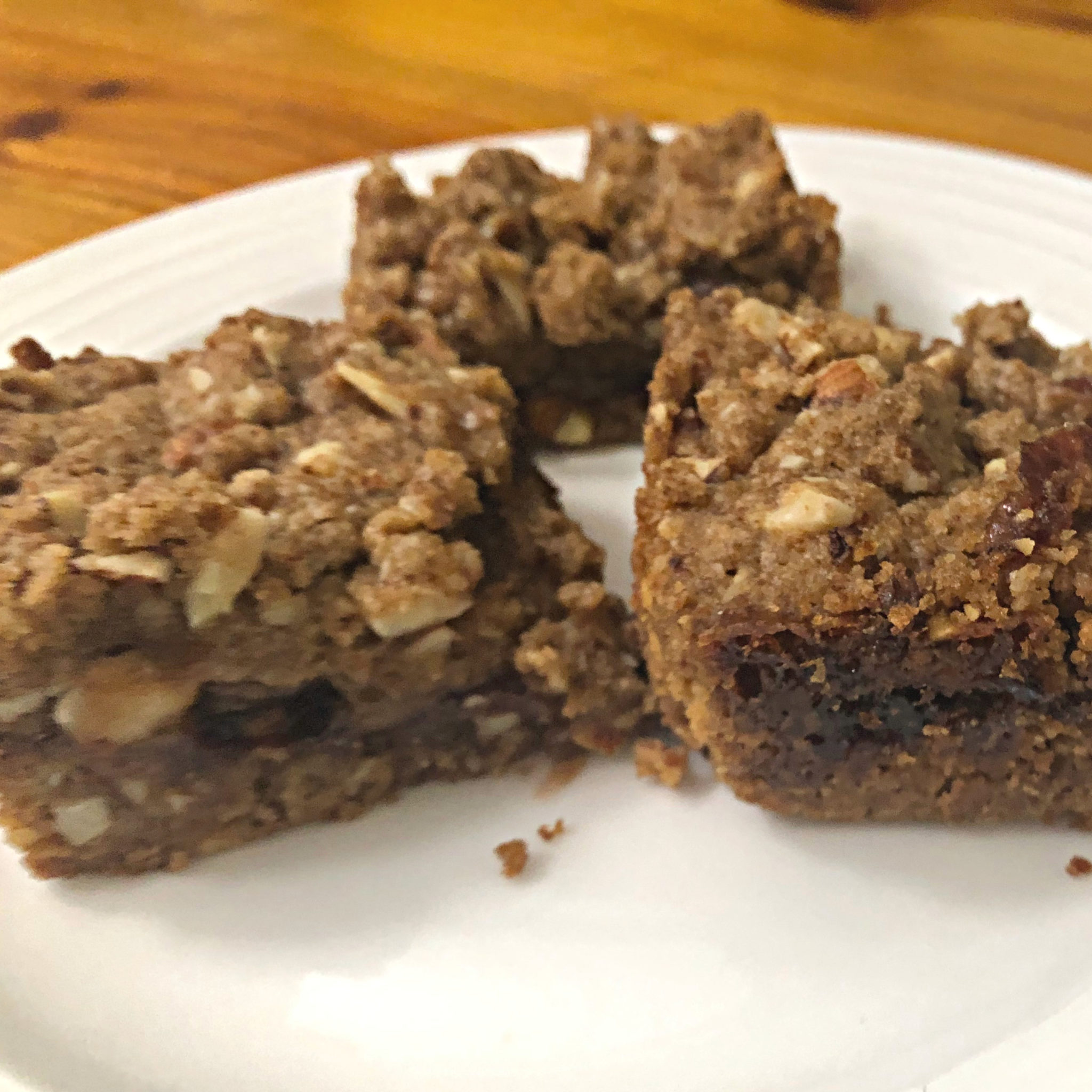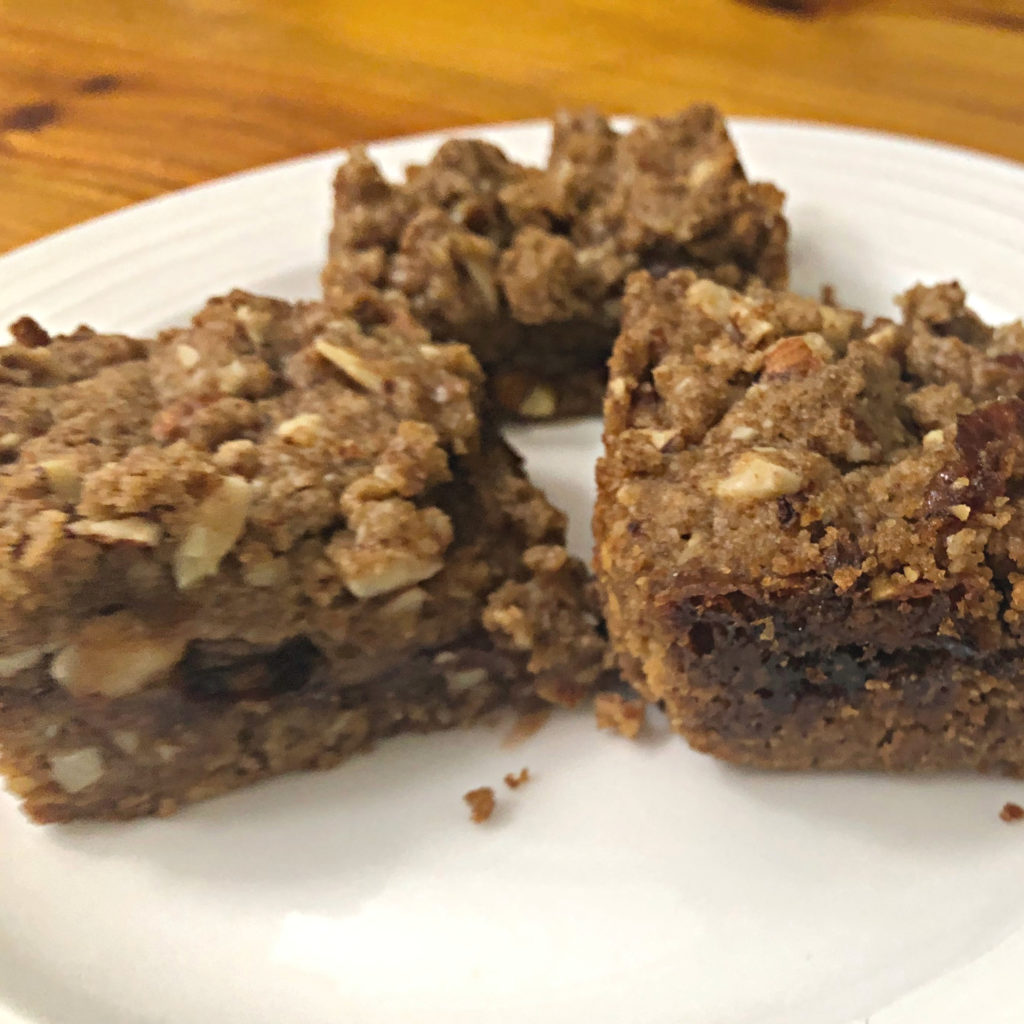 I made a batch of my "Scout" cookies. These are a favorite here, made with sweet potatoes. I don't have walnuts right now and substituted almonds instead. I think I may like that even better! I made half of the batch in the large size, then half of the batch smaller using this cookie scoop. It took half as long to bake in this size and they make a nice nibble as opposed to a meal-sized cookie.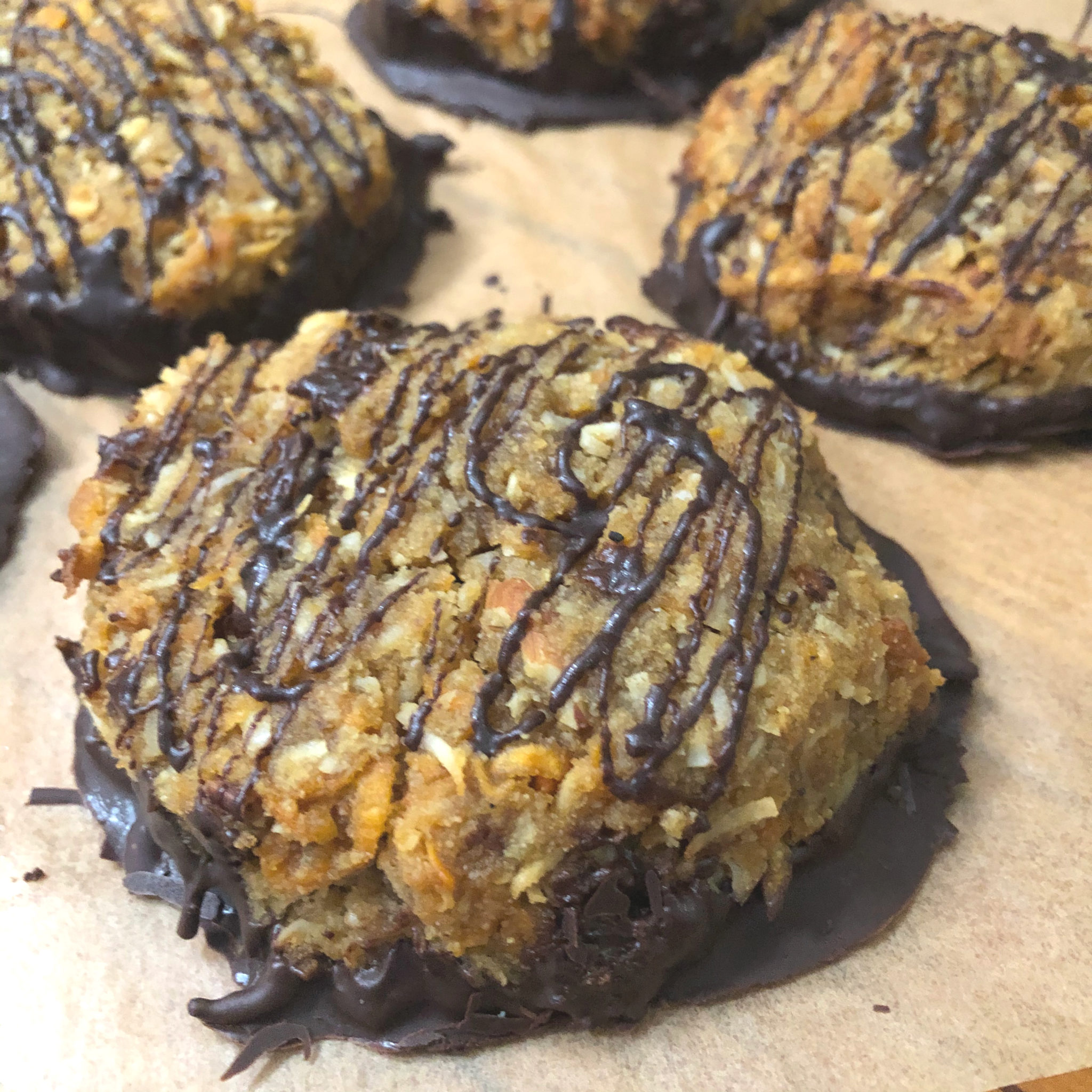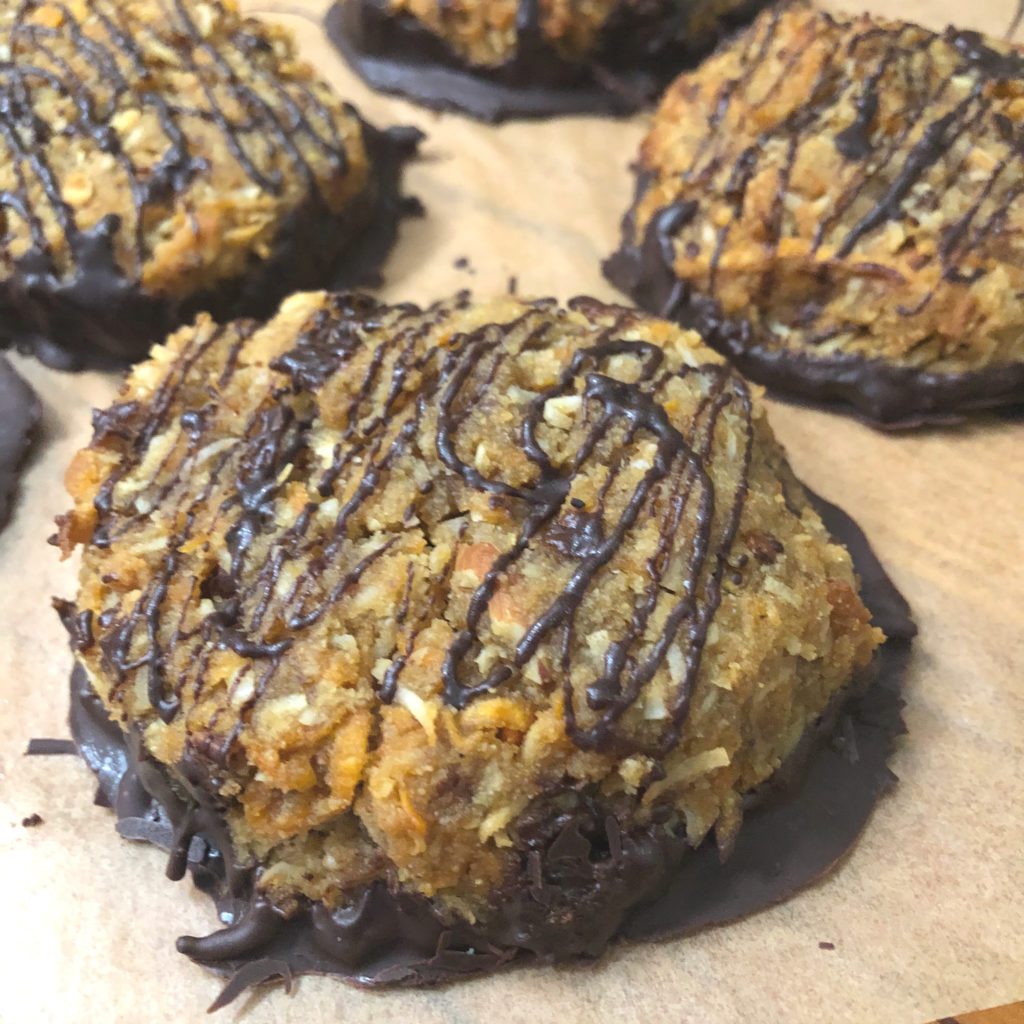 Also coming out of the oven this week, my favorite fella's request for Monster Bars with Celiac in the City's recipe. I used chocolate chunks and toffee bits in these. This is a great recipe to use purity protocol oats. I did notice it is taking awhile for GF Harvest to get more oats to Amazon, so if that's where you source your oats, you might want to look into ordering direct from GF Harvest or via GF Jules.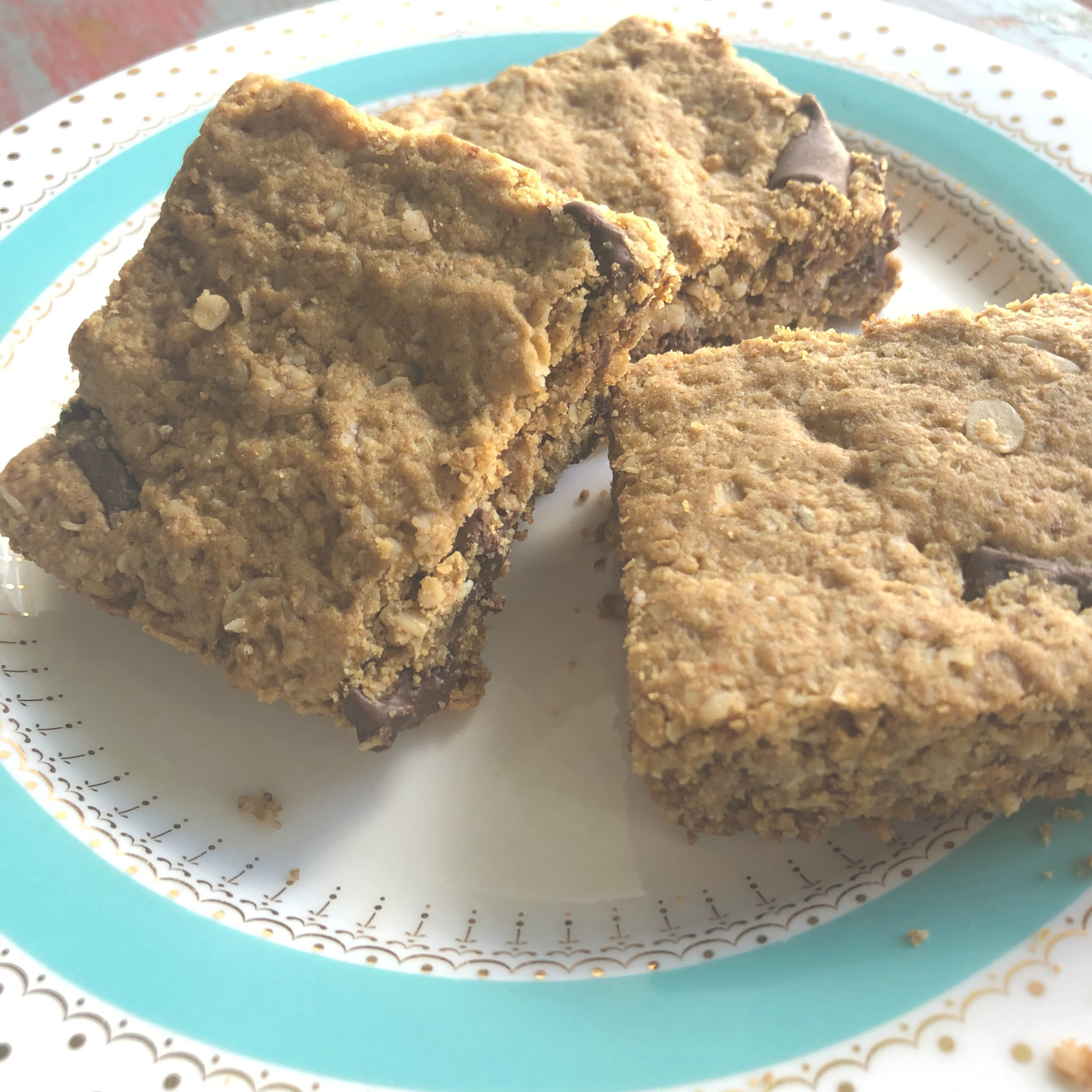 A baking tip for you: If you have been using Vanilla Bean Paste and run out, hold on to the jar. If vanilla extract is in your pantry, add that to the empty jar. Give it a good shake. You'll get all of those vanilla bean flecks that stick to the jar. I know Vanilla Bean Paste is a splurge anytime, but especially right now in these uncertain times and with vanilla prices at an all-time high. This is an easy way to extend what you have left just a bit further. Just remember that you've added extract to the jar though when measuring it out, since it will pour much quicker than paste does.

The Grits Fairy sent a box of Anson Mills grits and cornmeal my way this week. We had cheese grits made in the Instant Pot with Chicken Fried Cauliflower Steaks for dinner one night. Kale is another thing we haven't had luck getting at the store, except for a bag of chopped kale. If you've had one of those bags of kale before, you know it is sort of like kale confetti with big chunks of stems. It's really only best for blending into smoothies or juicing. My favorite fella helped me sort of the stems and we cooked a batch of greens to go with this. It was my favorite dinner of the week.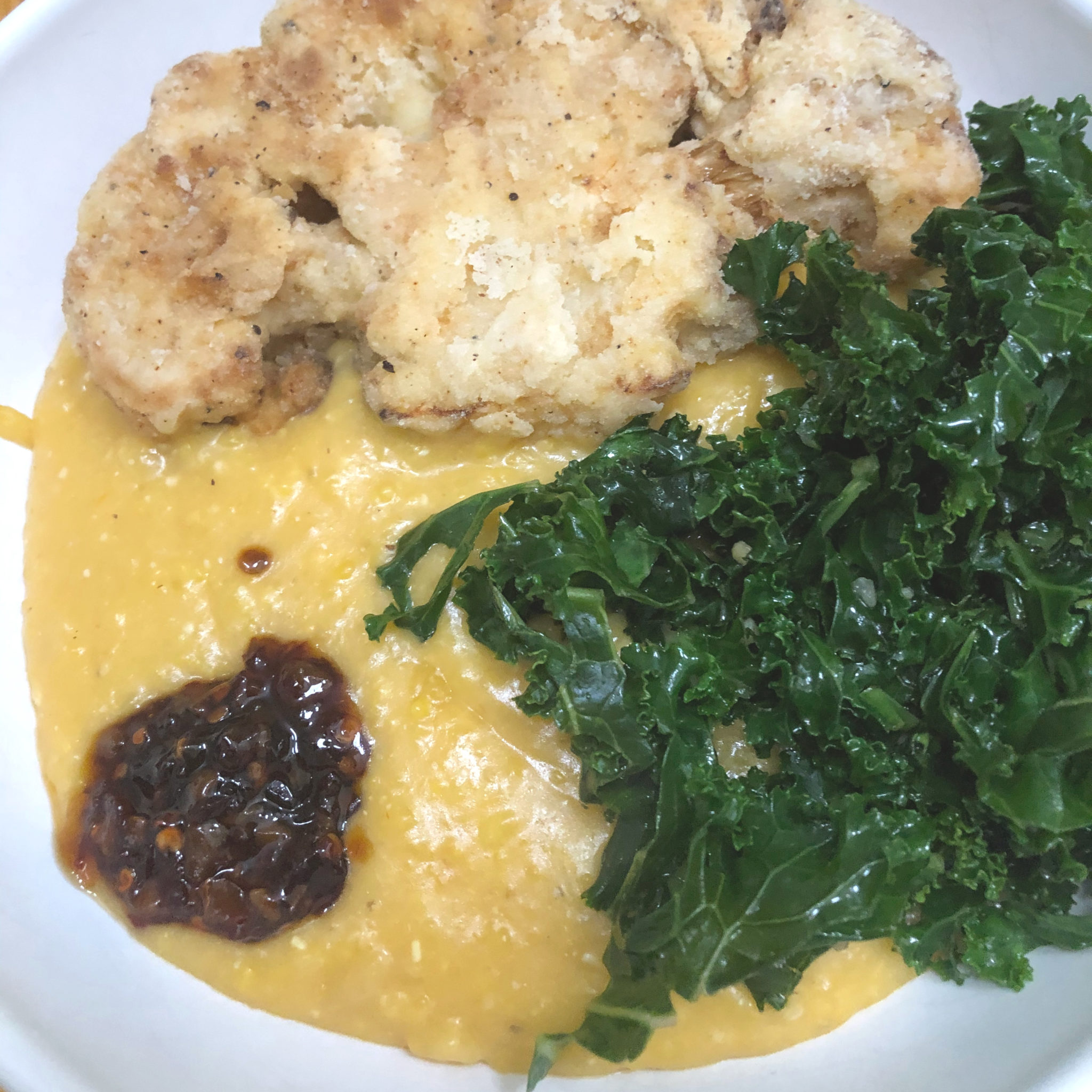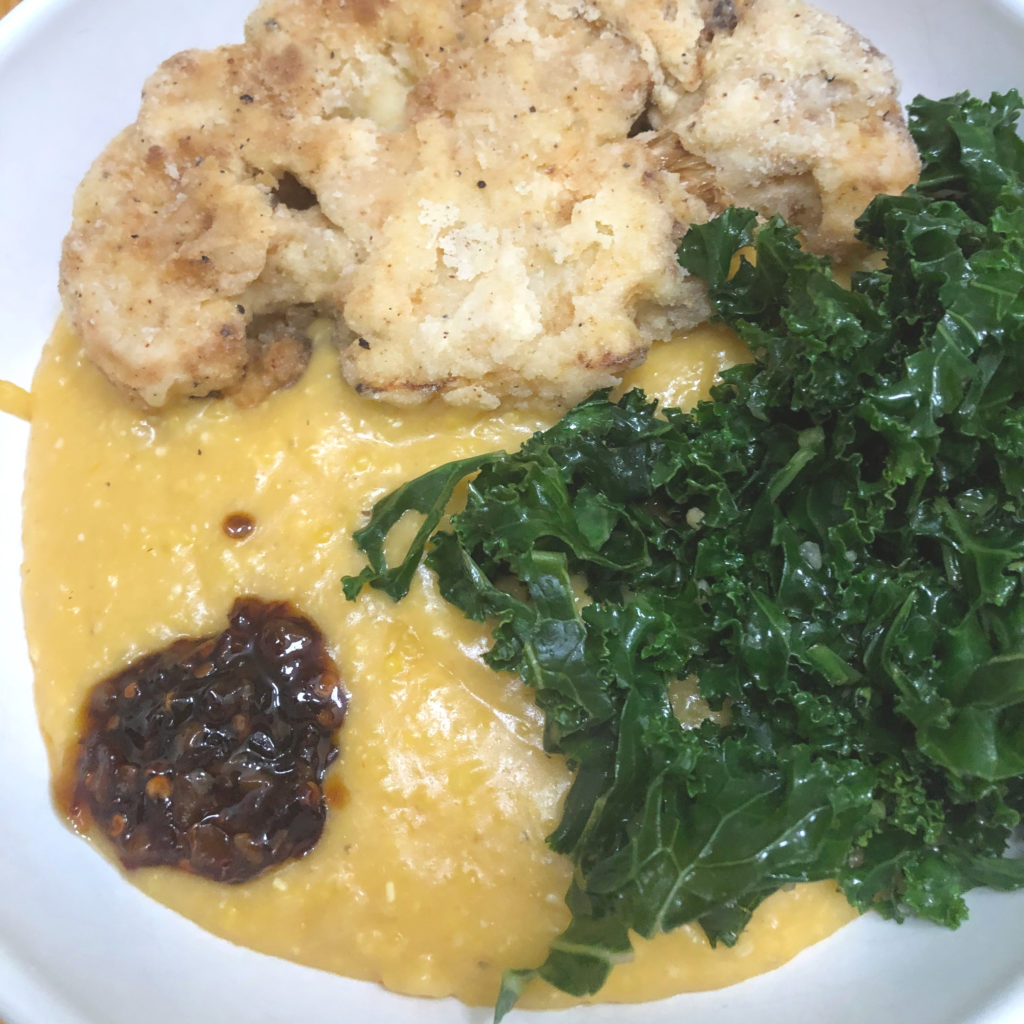 We made Tot-tadas one evening, tostadas made with waffled tater tots instead of a tortilla. This is my favorite way to cook tater tots, lots of crispy bits!
The Rancho Gordo Bean Club is one of my very favorite things. I love getting beans to try that I wouldn't have known about or wouldn't have ordered. I recently got Alubia Blanca beans and used them this week to make New England style baked beans in the Instant Pot. No recipe to share, working on it. They were perfect on toast.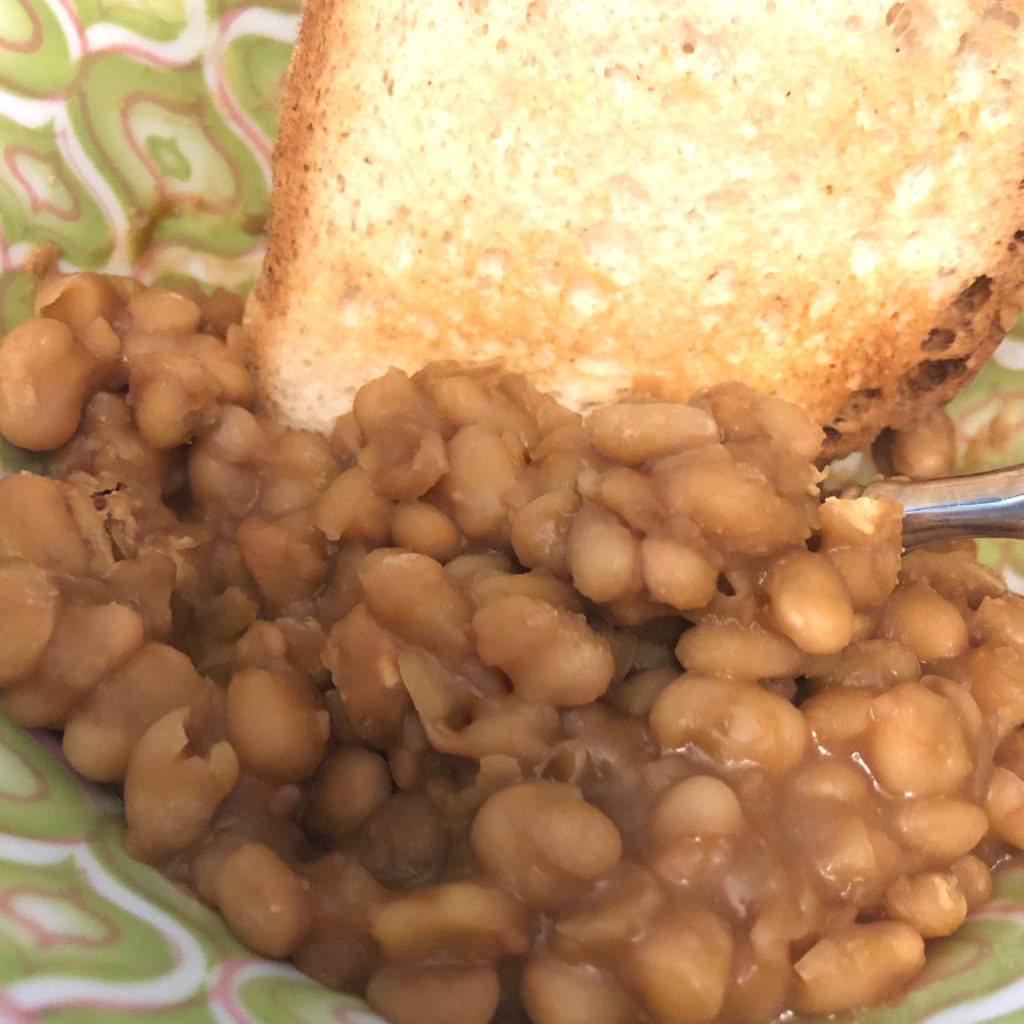 That wraps up Week #2 of What's Cookin' In Johnna's Kitchen. Thanks for dropping by and please drop a comment below to tell me what's happening in your kitchen. I'd love to hear what you are cooking!
P.S. If you like what you read on my site, you can Buy Me a Coffee. Thanks for your support. <3