This post contains affiliate links. See my disclosure for more information.


If you are looking for a bacon alternative that is gluten-free, I've got the perfect solution: Coconut Bacon!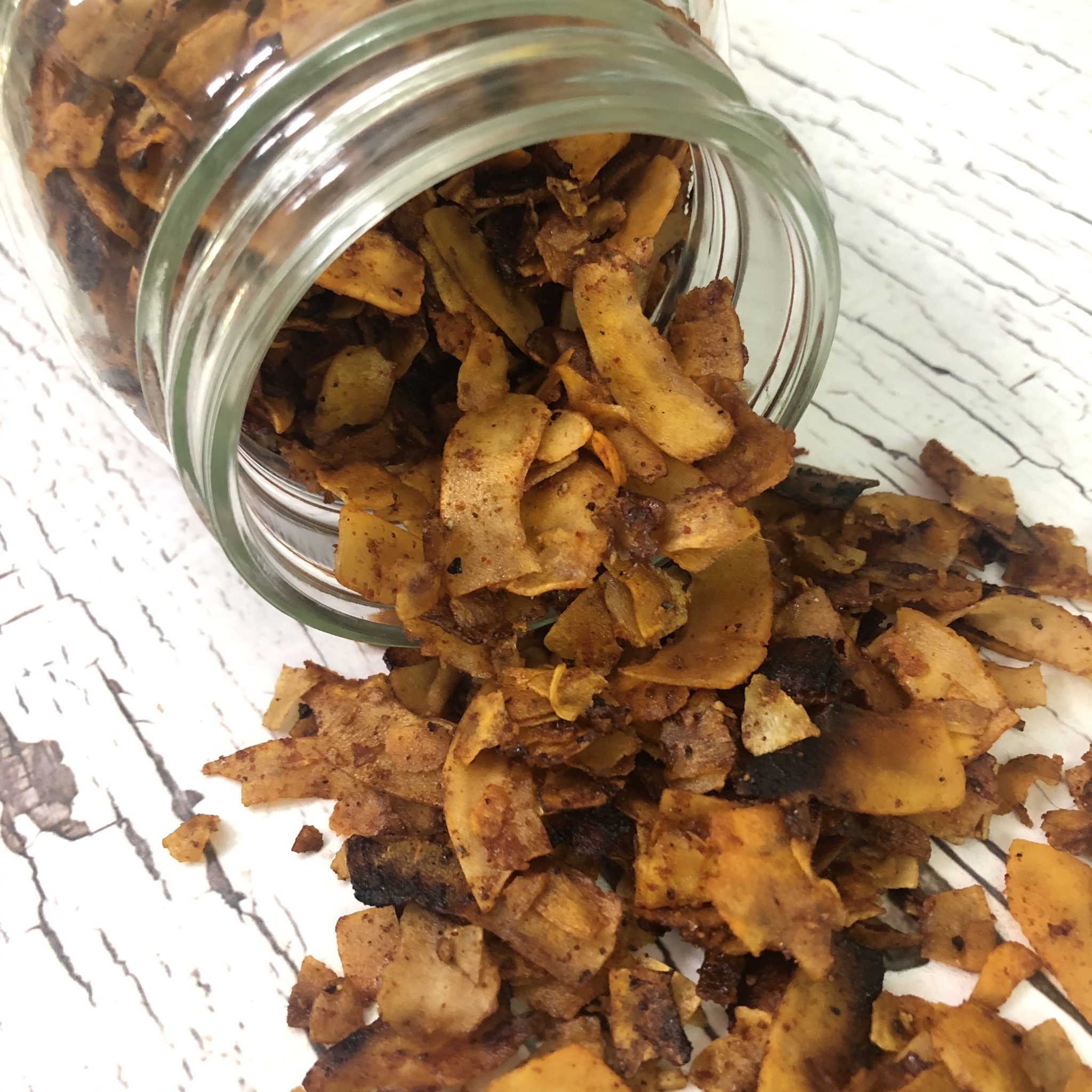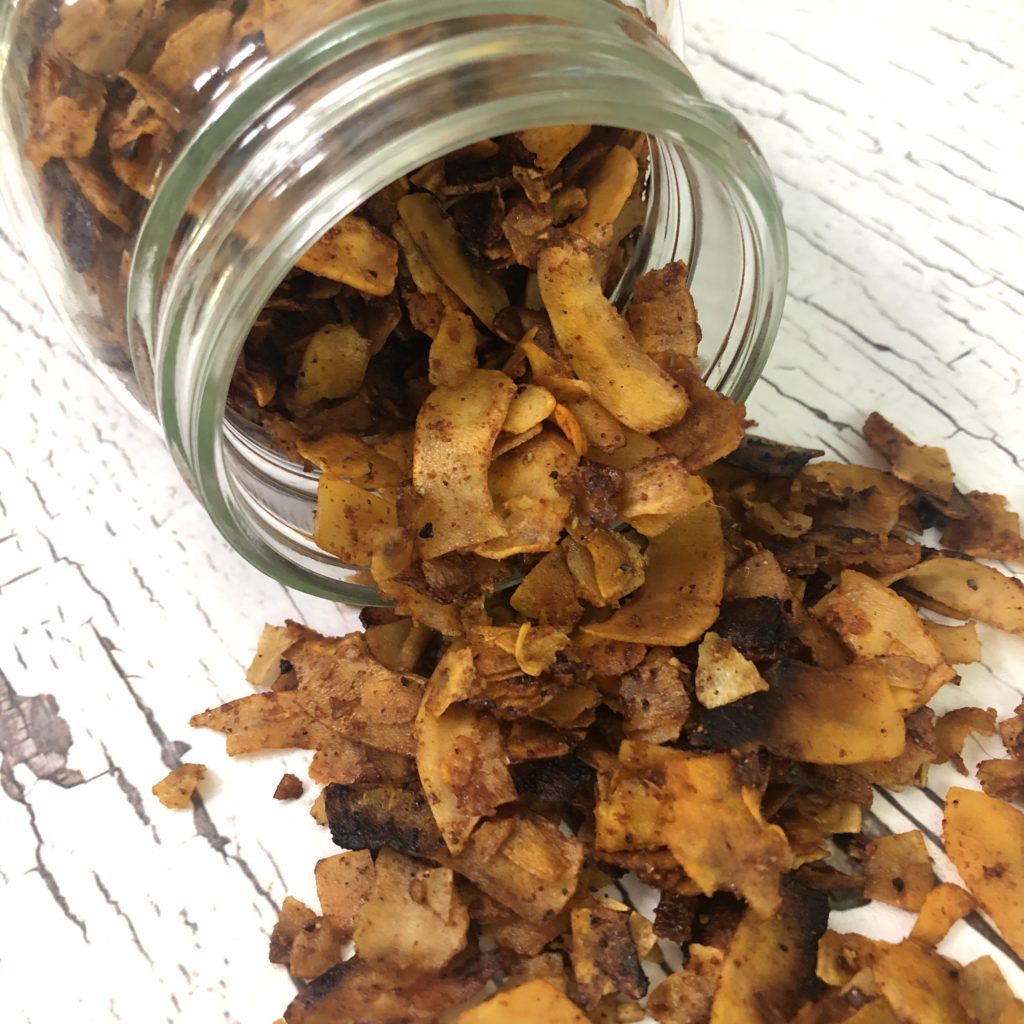 Coconut Bacon makes a delicious BLT. It's the perfect savory, salty crunchy topping for potato soup. I enjoy it atop salads and even use it in cookies. It's also good in omelets, quiche, in bacon jam… I could go on, but you get the point. If it's good with "regular" bacon, my Coconut Bacon works well in it.
For years, I bought a commercially available coconut bacon, Phoney Baloney's, and have really missed it. The flavor was so nice and it was crunchy, the pieces just big enough to work well in most recipes. When it was no longer available, I started trying every recipe I could find online. Very few came close to how I remembered the flavor of the Phoney Baloney's coconut bacon. I started experimenting with the addition of more spices to create the complex flavor of their bacon. I don't know that my rendition is perfectly close to theirs, but the flavor is smoky, salty, just a hint of peppery with a little touch of sweet. Like bacon!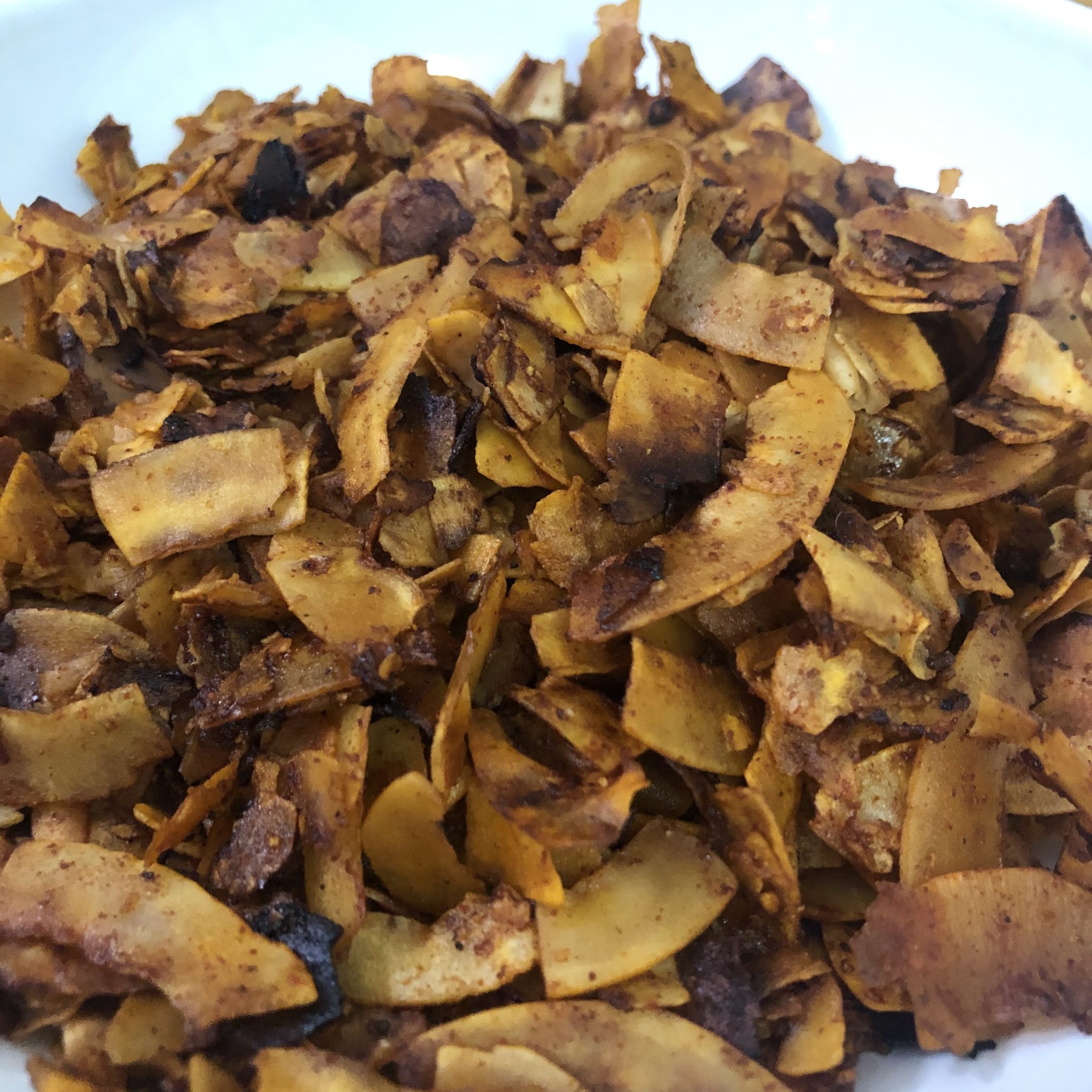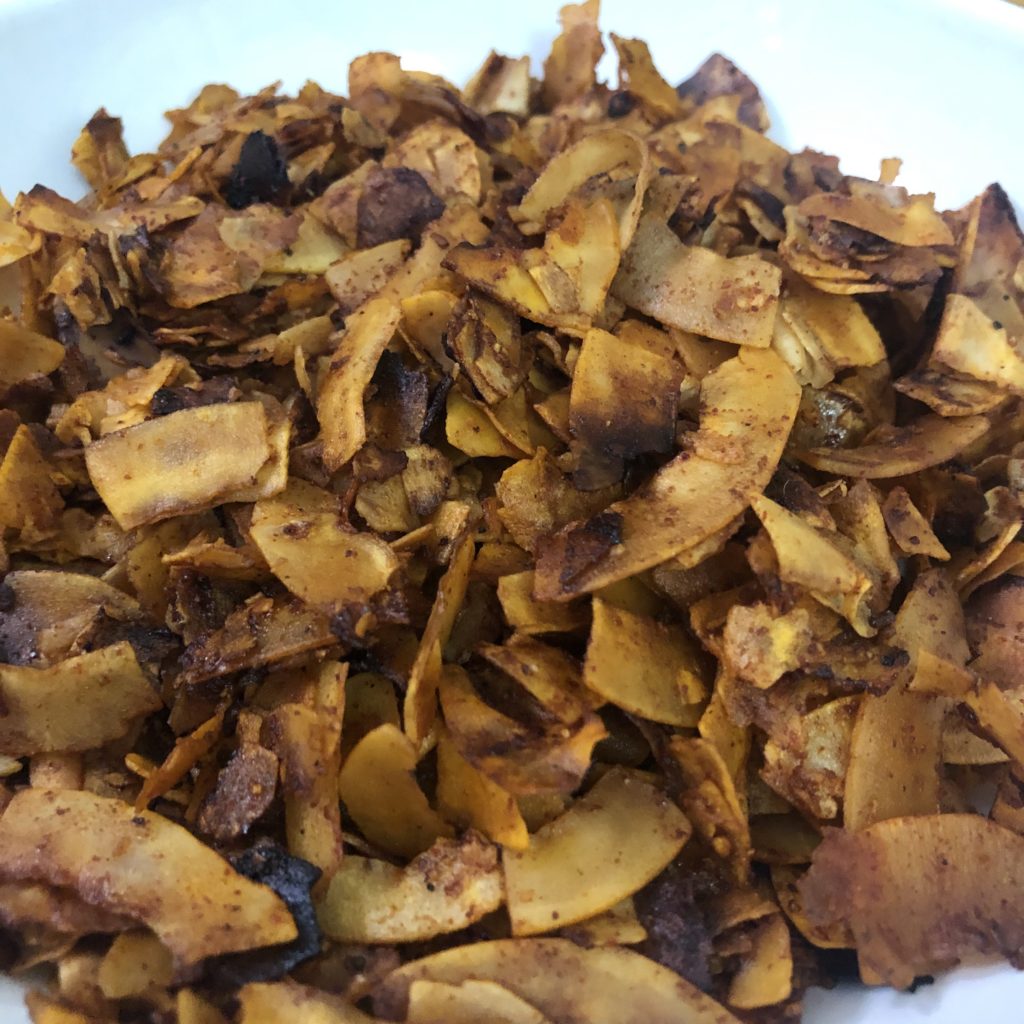 Ingredient Tips:
Coconut: Unsweetened Coconut Chips or Large Flakes work best for this. You can, of course, order on Amazon. I've also had great luck finding this size of coconut flakes at HomeGoods, TJ Maxx, Marshalls type stores. It's usually $4 or less for a 7 ounce bag, which makes two batch of this recipe. The brand I have found most recently is Absolute Organics. The size of the flakes/chips works very well to make coconut bacon.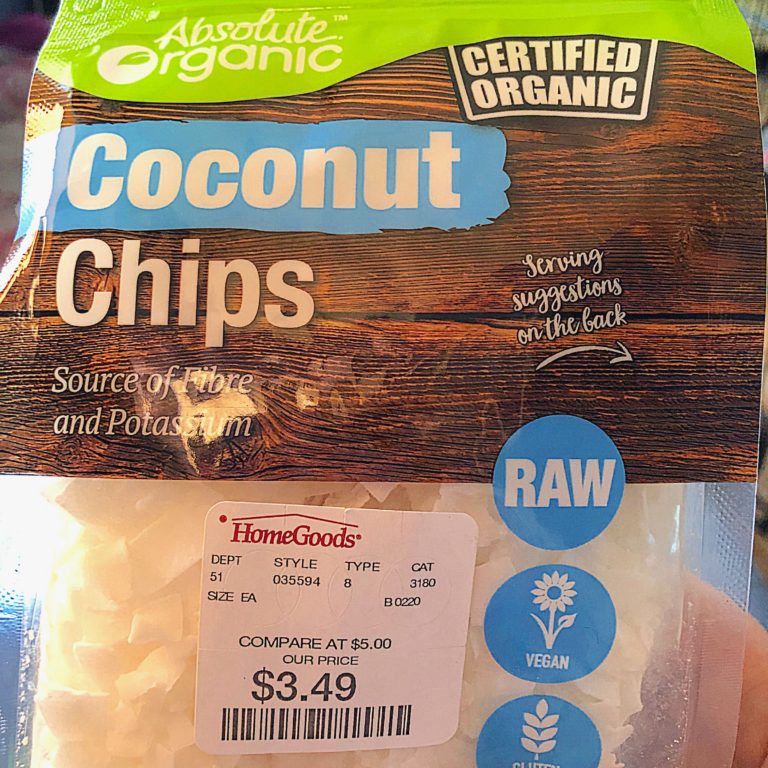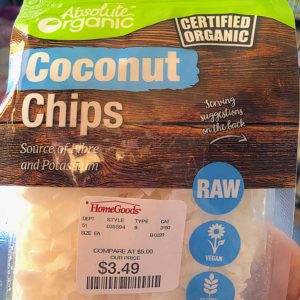 Tamari: I prefer using tamari, but any gluten-free soy sauce, Bragg's aminos or coconut aminos could be substituted. If you are using Bragg's aminos, you may want to dilute it a bit with water as it tastes much more salty than the other options.
Coconut Oil: This one is going to sound confusing, since the base of this recipe is indeed coconut. I prefer using Naturally Refined coconut oil. The unrefined coconut oils have a very strong flavor of coconut. I don't want to add any coconut flavor to bacon and find the coconut flakes have a very mild flavor of coconut which is masked by the strong flavors of the other ingredients. Naturally Refined coconut oil (I buy this brand on Amazon) works best in many recipes where you don't want coconut flavor.
Parchment Sheets: I keep a good supply of these in the kitchen for many tasks. This is one where they come in handy. Baking a mixture that eventually gets sticky and then crunchy can make for a bit of clean up on a baking sheet. The parchment sheet is so helpful with that. I buy this package on Amazon, it comes in a cardboard packet that fits right in with my baking sheets. Easy to store and easy to pull one out anytime I need it.
Ok, let's move on to the recipe. Following the recipe, I'll include a few ideas on where to use the coconut bacon!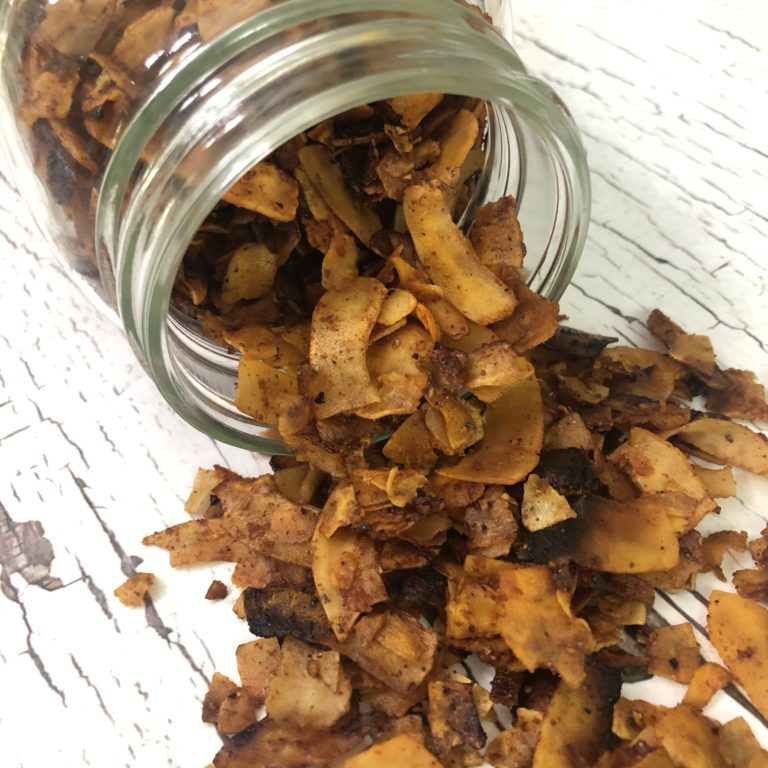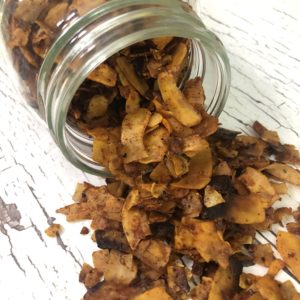 Coconut Bacon (Gluten-free, pork-free, vegan)
Ingredients
2

cups

unsweeted large flake coconut

(about 3.5 ounces)

2

Tablespoons

Tamari or gluten-free soy sauce

1

Tablespoon

maple syrup

2

teaspoons

naturally refined coconut oil, liquified

1

teaspoon

smoked paprika

1/2

teaspoon

black pepper

1/4

teaspoon

sea salt

1/4

teaspoon

garlic powder

1/4

teaspoon

liquid smoke
Instructions
Preheat oven to 350 degrees.

Line a large baking sheet with parchment paper.

In a large mixing bowl, combine all ingredients EXCEPT bacon.

Add bacon and gently toss to coat with liquid mixture. Aggressive tossing will break the coconut into tiny pieces.

Pour out onto baking sheet and place in oven.

Bake at 350 for 12-14 minutes. Check every four minutes and gently stir. At about 12 minutes, you'll want to take this out of the oven BEFORE it is crispy. It will crisp up out of the oven. If you bake it until it is crispy, you'll end up with burnt pieces. If you don't think it is quite there at 12 minutes, return to oven and check every minute or so. This goes from looking not done to being burnt in the blink of an eye. If you aren't sure, keep an eye on the coconut at the edge of your baking sheet as it tends to brown first and let you know you are approaching burnt.
Looking for recipes to use Coconut Bacon? I can help!
Bacon and Cream Cheese Stuffed Dates, a quick appetizer and a lovely addition to a grazing board.
Roasted Pineapple and Bacon Guacamole, no boring guac here!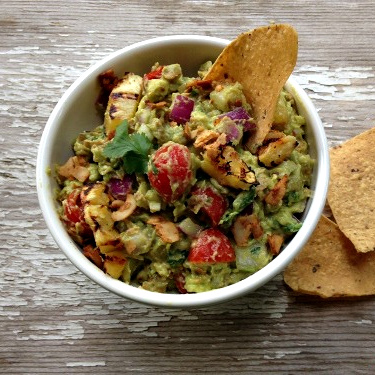 Bourbon Bacon Chocolate Chip Cookies. These are grain-free and refined sugar free, but you would never know! These are the most requested cookies that come from my kitchen.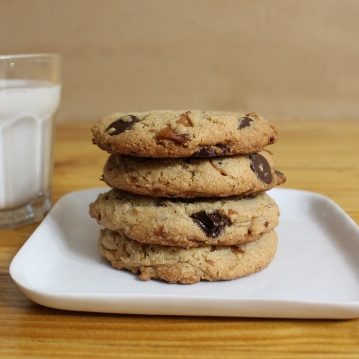 Maple Bourbon Bacon Jam. This is excellent as a topping for waffles and also wonderful on a burger with bleu cheese.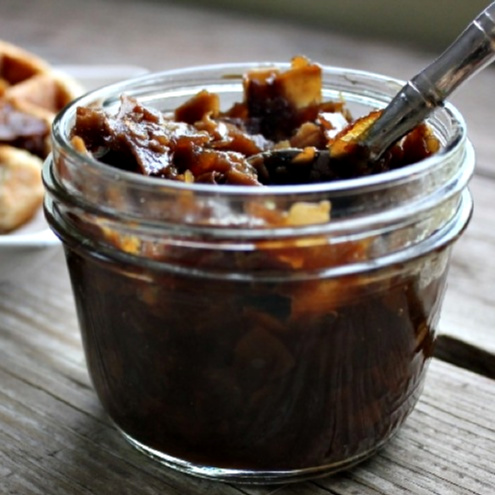 Cheesy Broccoli Bacon Quiche. This is a breakfast and brunch favorite here. I try to make two at a time and freeze one for later.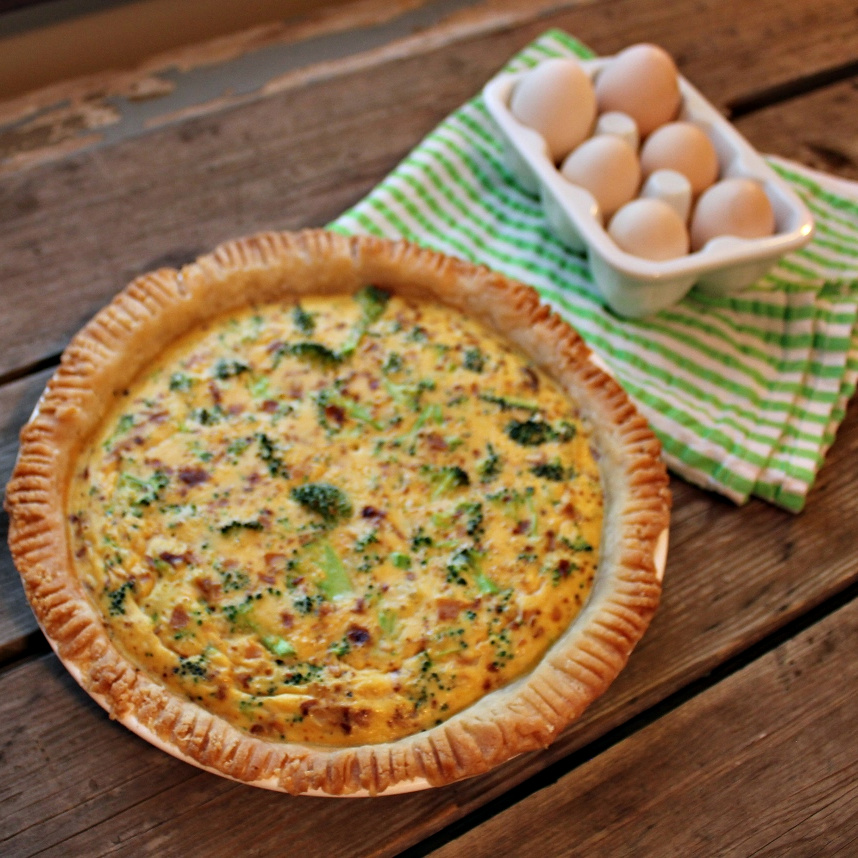 Bacon Tofu Breakfast Scramble. Whether you don't eat eggs because you are vegan, egg-free or your lazy chickens aren't laying eggs, this is such a great substitute to an omelet or breakfast scramble.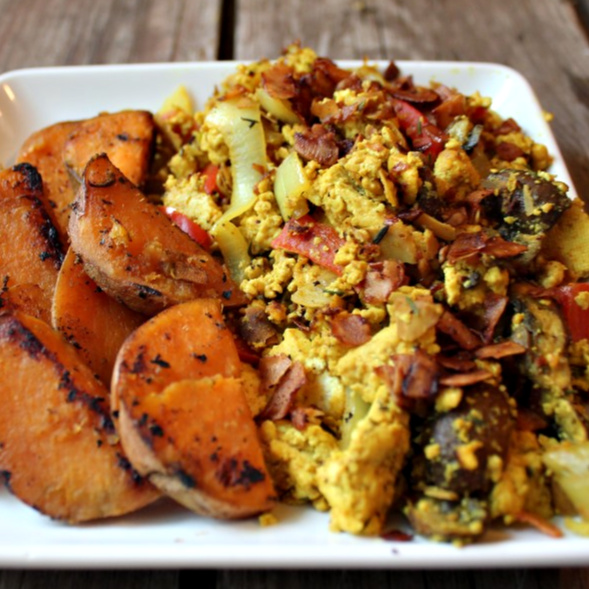 Mustard Balsamic Brussels Sprouts with Bacon. Even people who don't like Brussels sprouts enjoy this!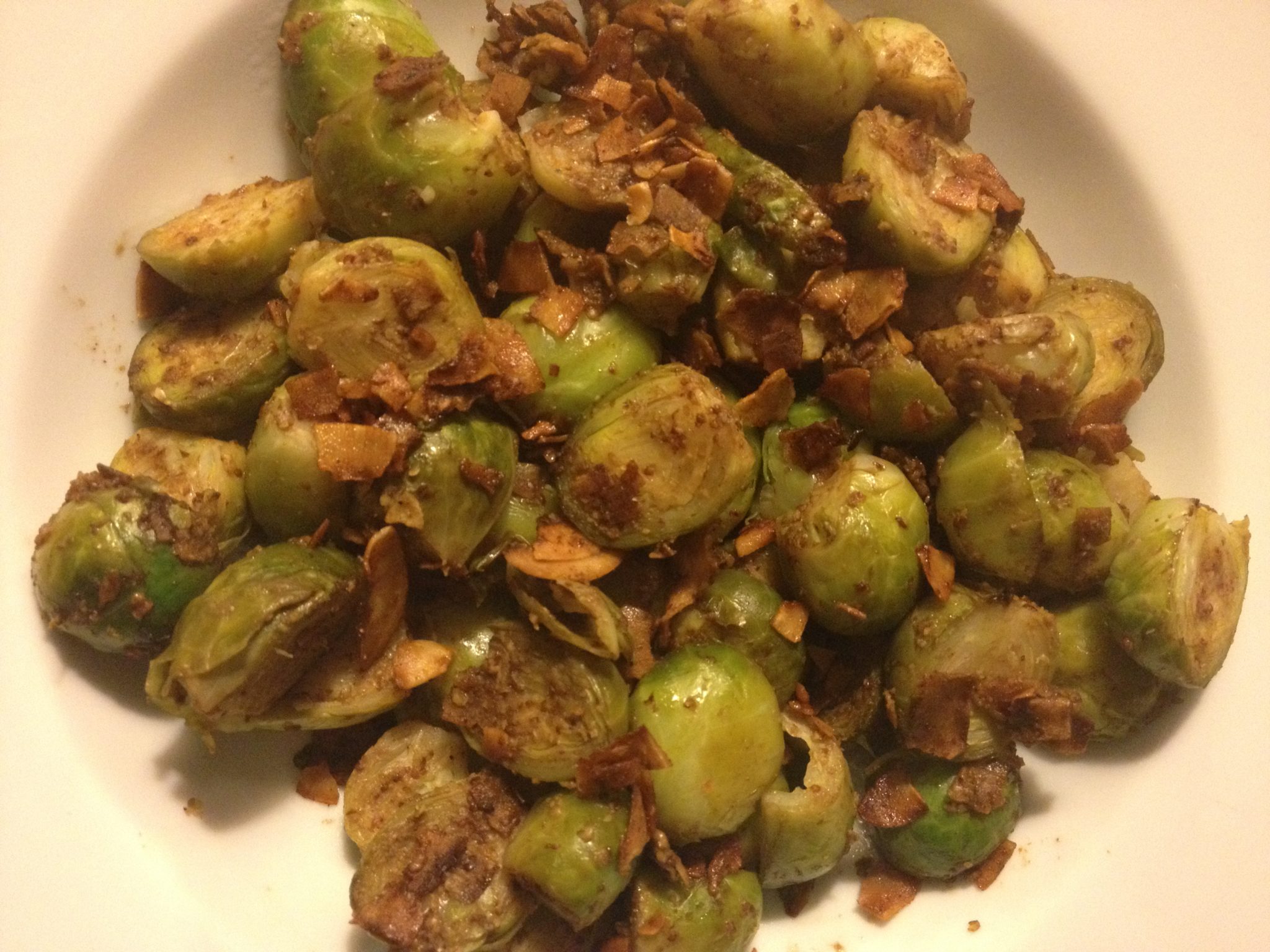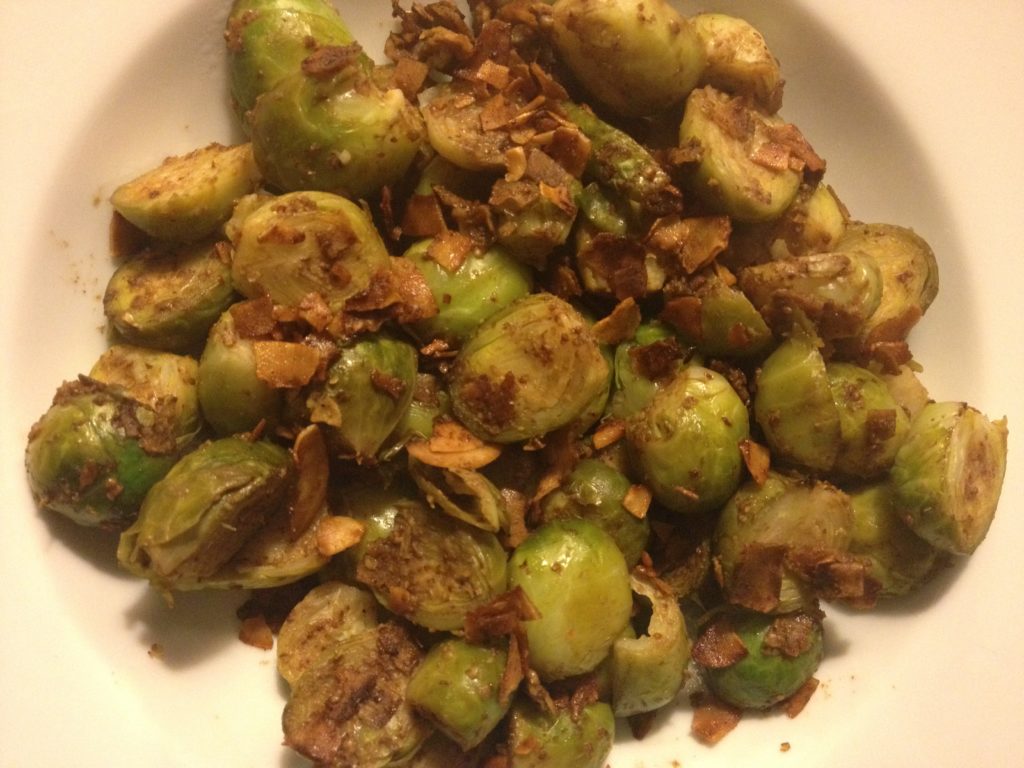 How do you use coconut bacon? I'd love to hear about it!