This post contains affiliate links. See my disclosure for more information.


Hello! I'm back for Week 3 of What's Cookin' In Johnna's Kitchen. I'm sharing links to recipes and helpful resources during this time when many of us are spending more time at home.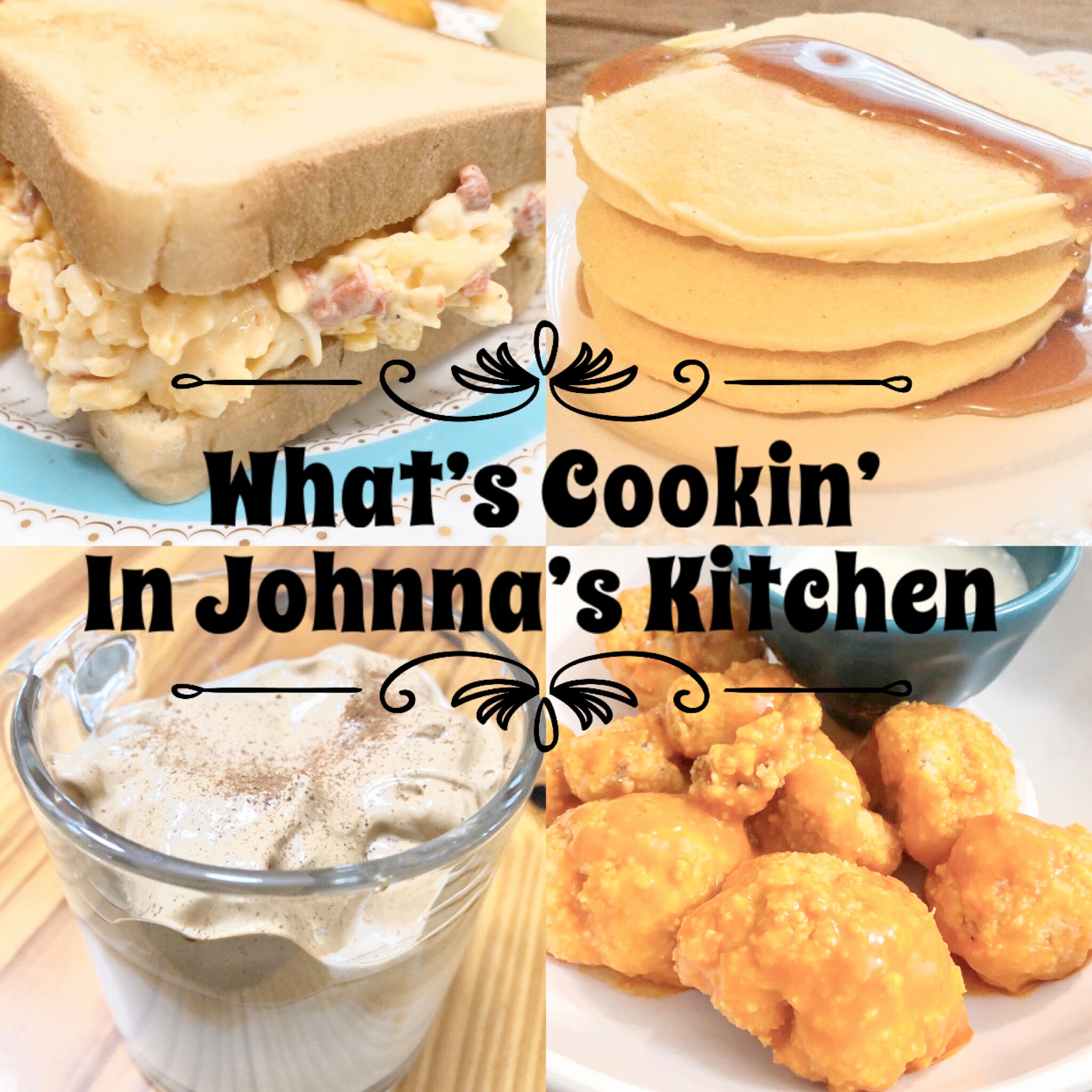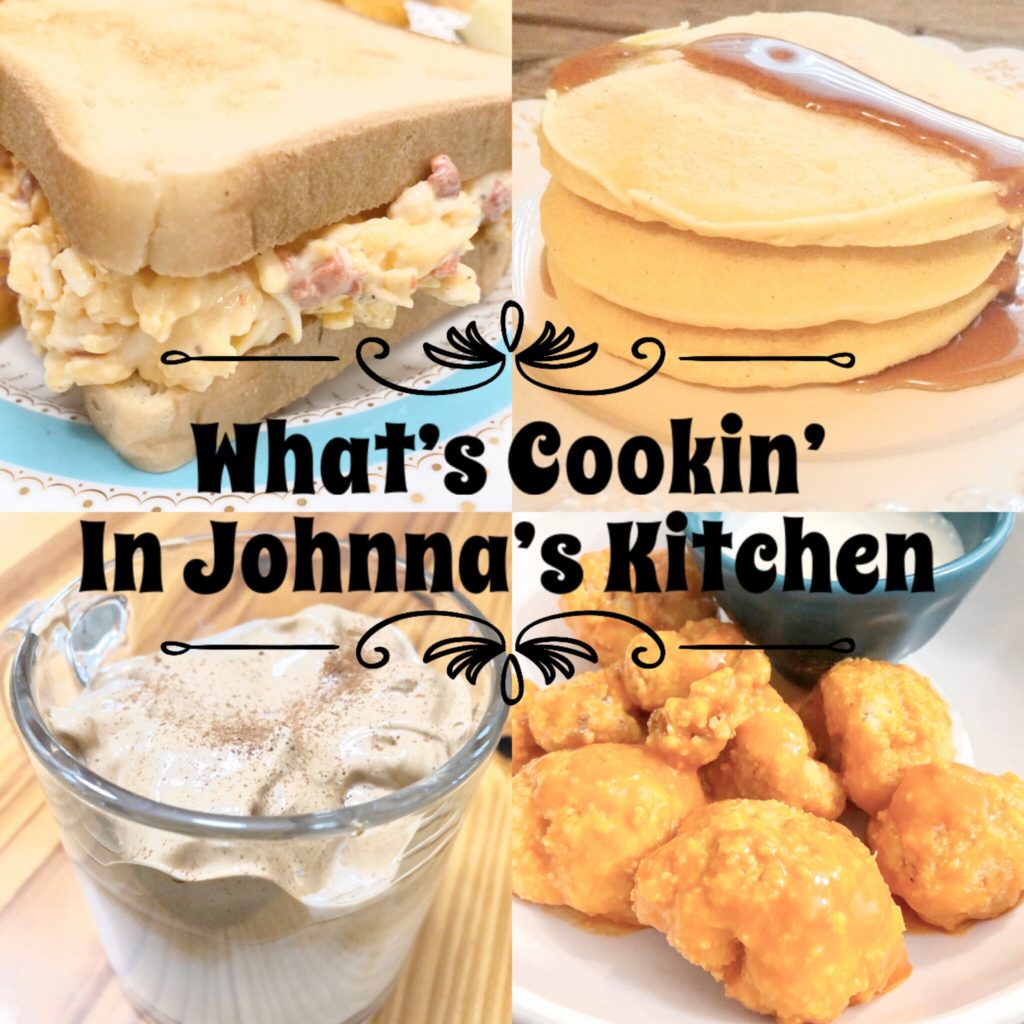 There was a lot of comfort food here this week, which for us means pasta and hearty curry. The one upswing to eating every meal at home for 3 weeks now: I haven't had to explain to anyone about my gluten-free needs and I haven't worried once about getting glutened. I do miss eating out once a week or so and very much miss sharing meals with friends. How are things going in your kitchen? What's changed? What's feeding your soul and your tummy right now?
Breakfast one day this week included my Lazy Morning Pancakes.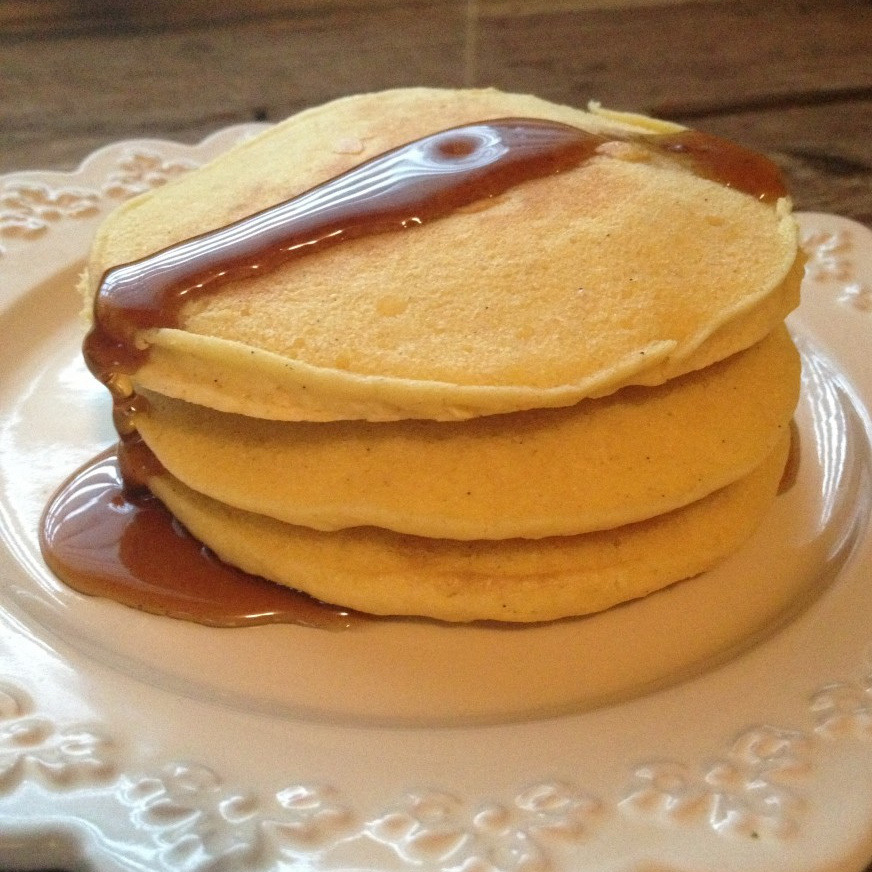 A bit of silliness joined our kitchen wares this week, the Avo Seedo. It's essentially a little boat that holds an avocado pit in a bowl of water so you can grow an avocado tree. There used to be an avocado tree in my kitchen, also grown from a pit. It lasted five or six years but never produced any fruit. I'm excited to give it a try again.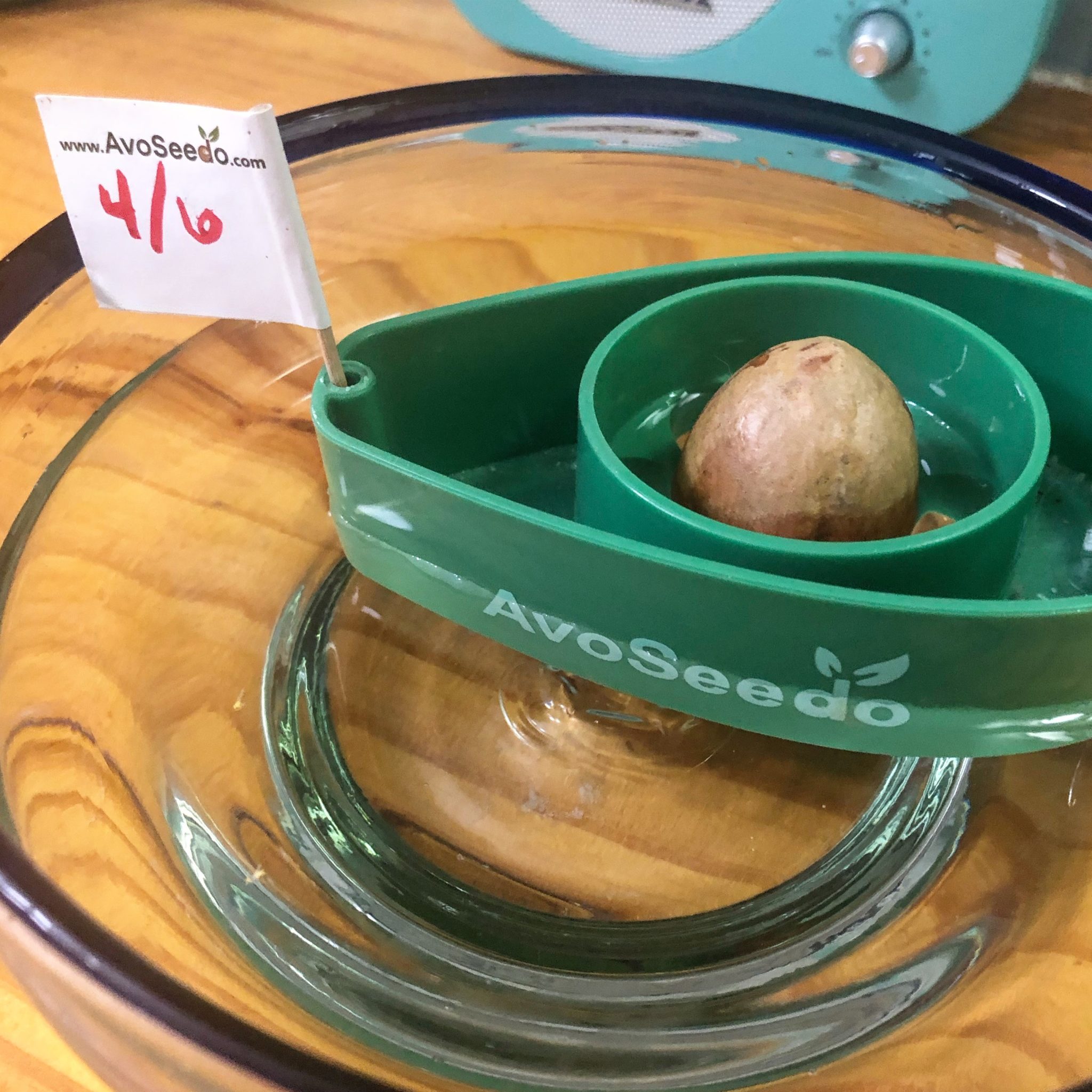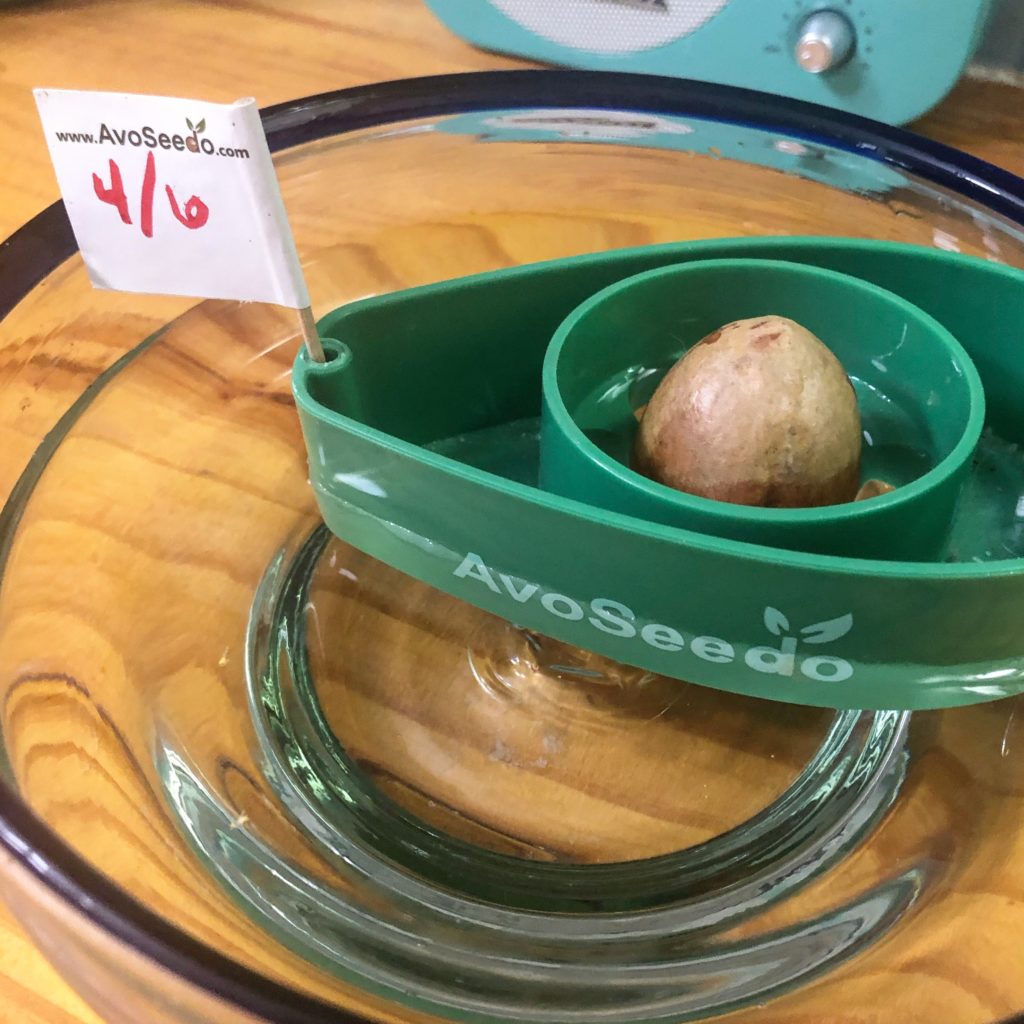 Lunches have been mostly comprised of leftovers, however there was a nice batch of pimento cheese. This is one of my favorite sandwiches. It's so tedious though, removing all of those little red pimentos from the centers of green olives. 😉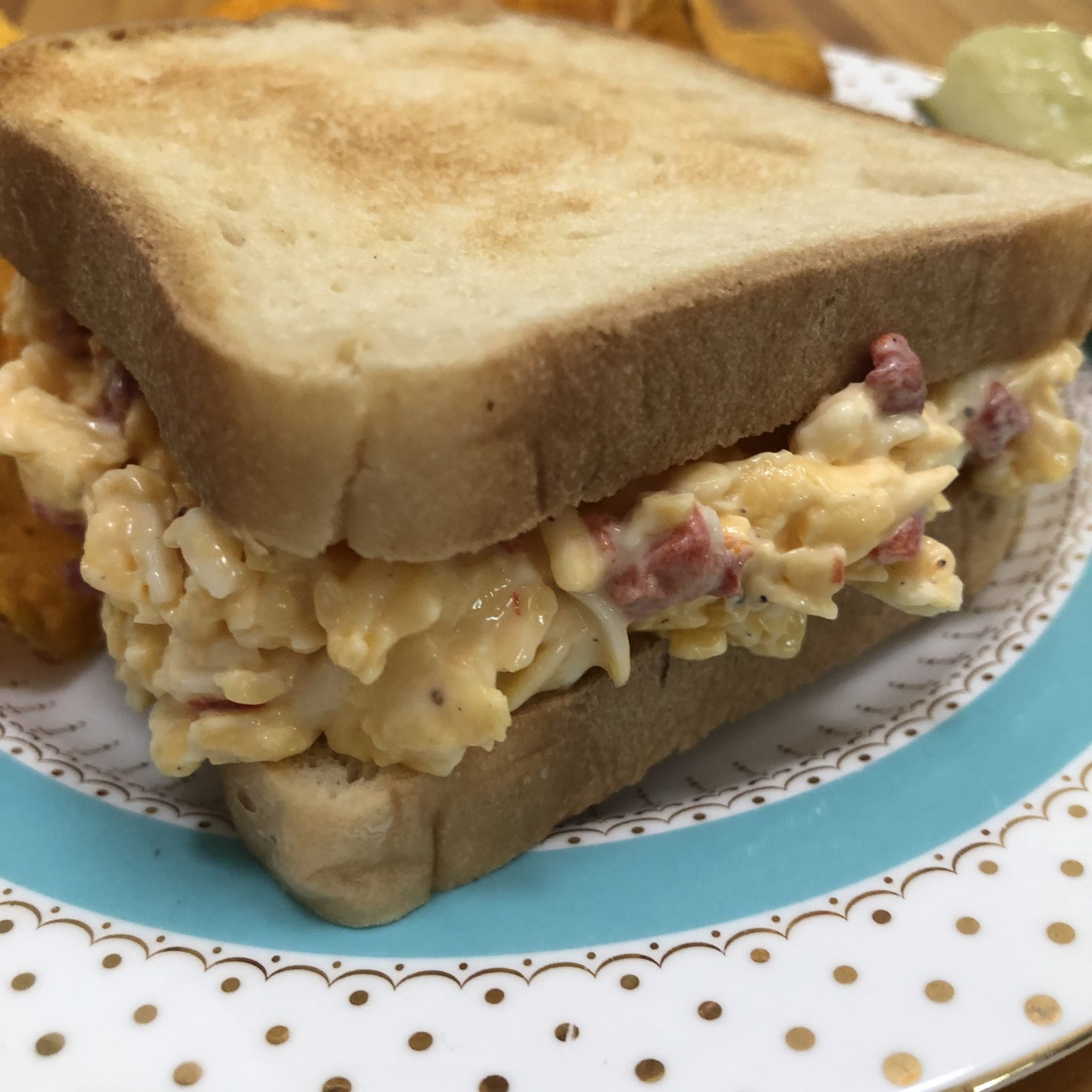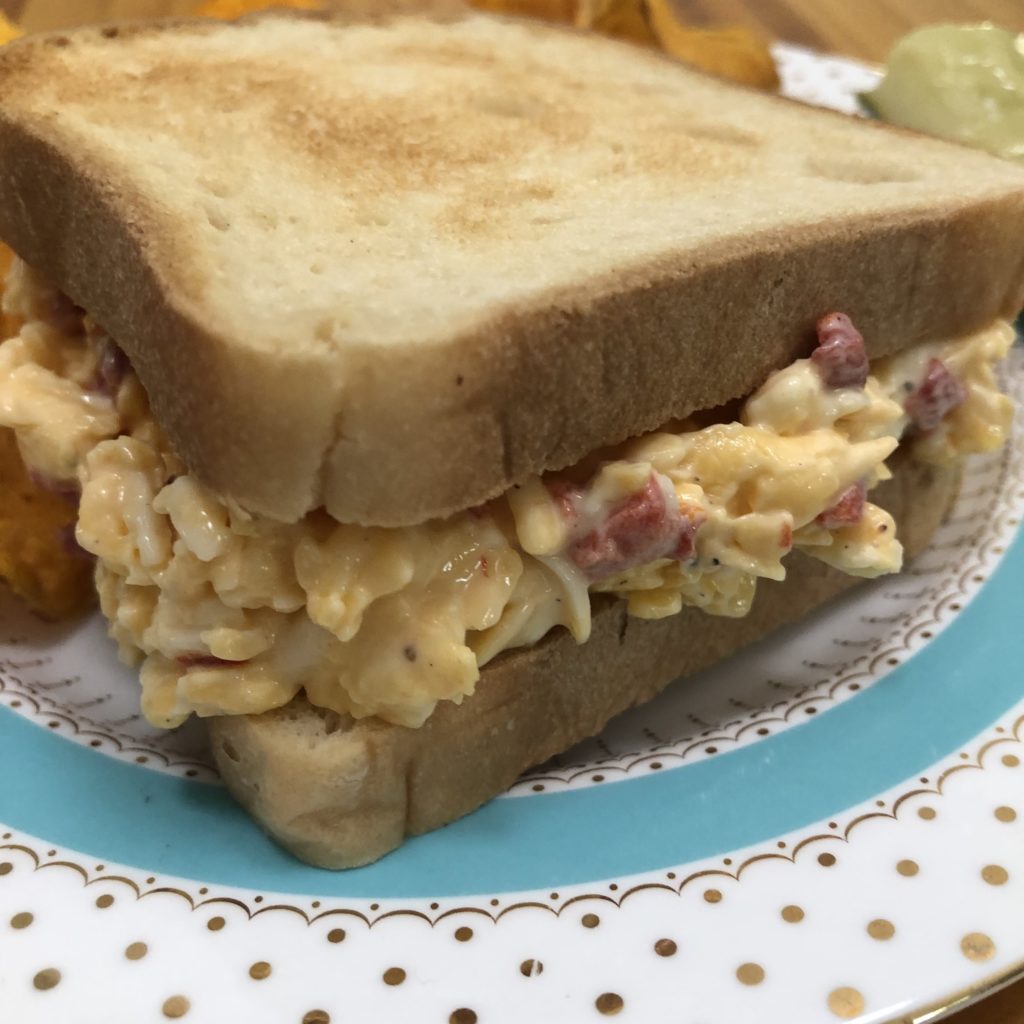 One afternoon we made Dalgona Coffee. Have you tried this yet? It's whipped instant coffee, water and sugar. It creates a stiff foam that is served over iced milk for a latte. The foam on top is so good! I'd enjoy it on a chocolate cupcake, I think. With a sprinkle of cinnamon on top, it feels like a fancy coffeehouse drink.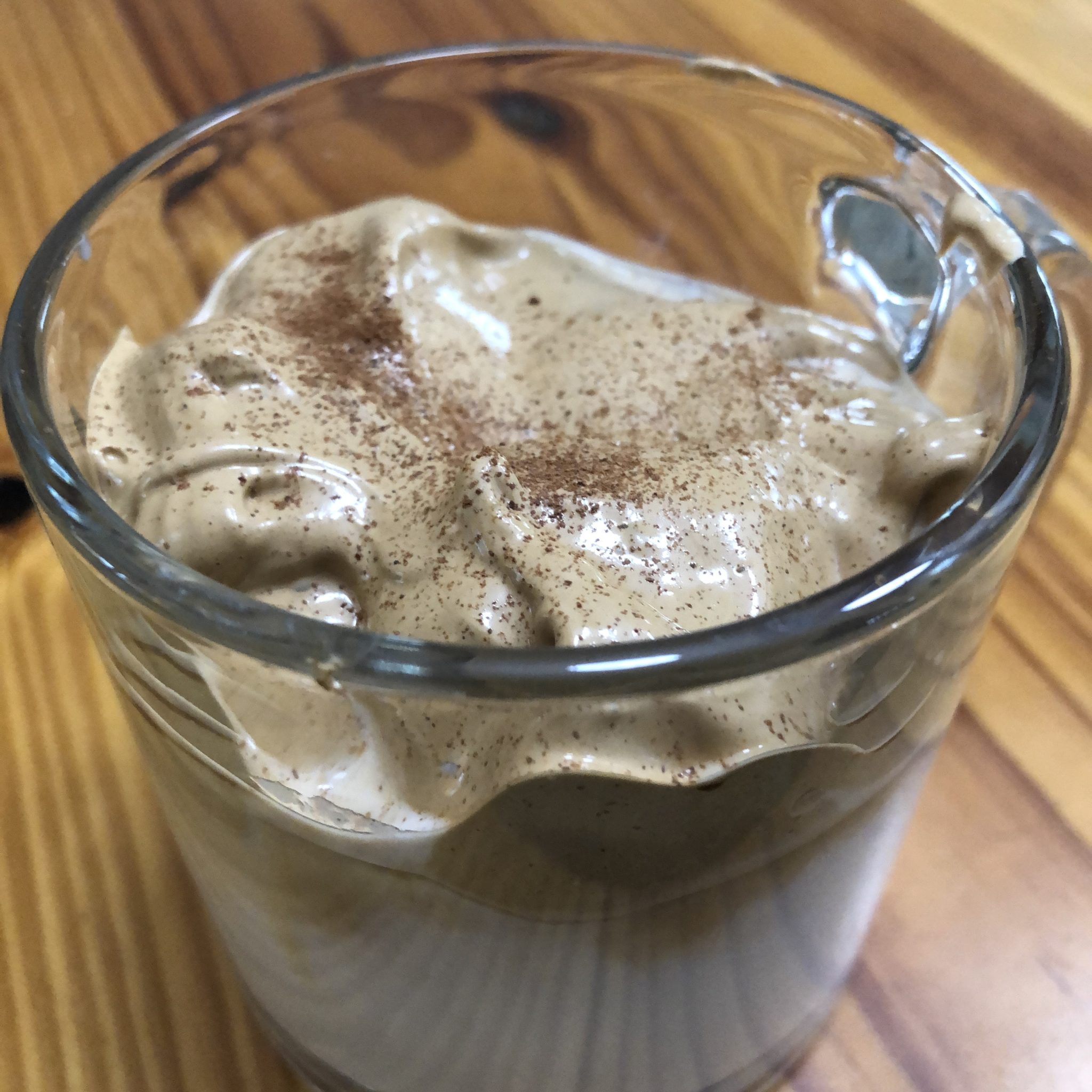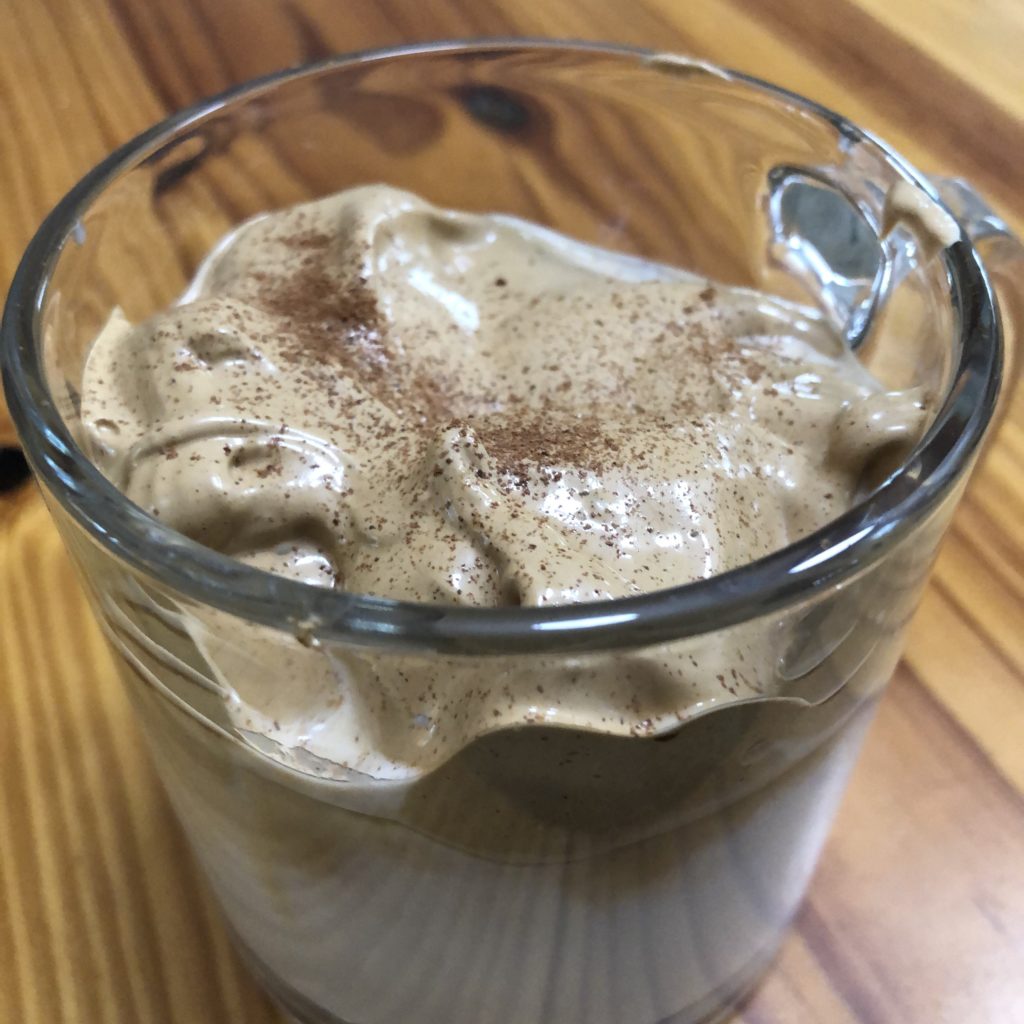 We had Curry in a Hurry one evening, over rice cooked in the Instant Pot. RICE TIP: If you are cooking jasmine rice in the Instant Pot, it is equal amounts of water and rice, 3 minutes high pressure, 10 minutes natural pressure release. It makes the best rice!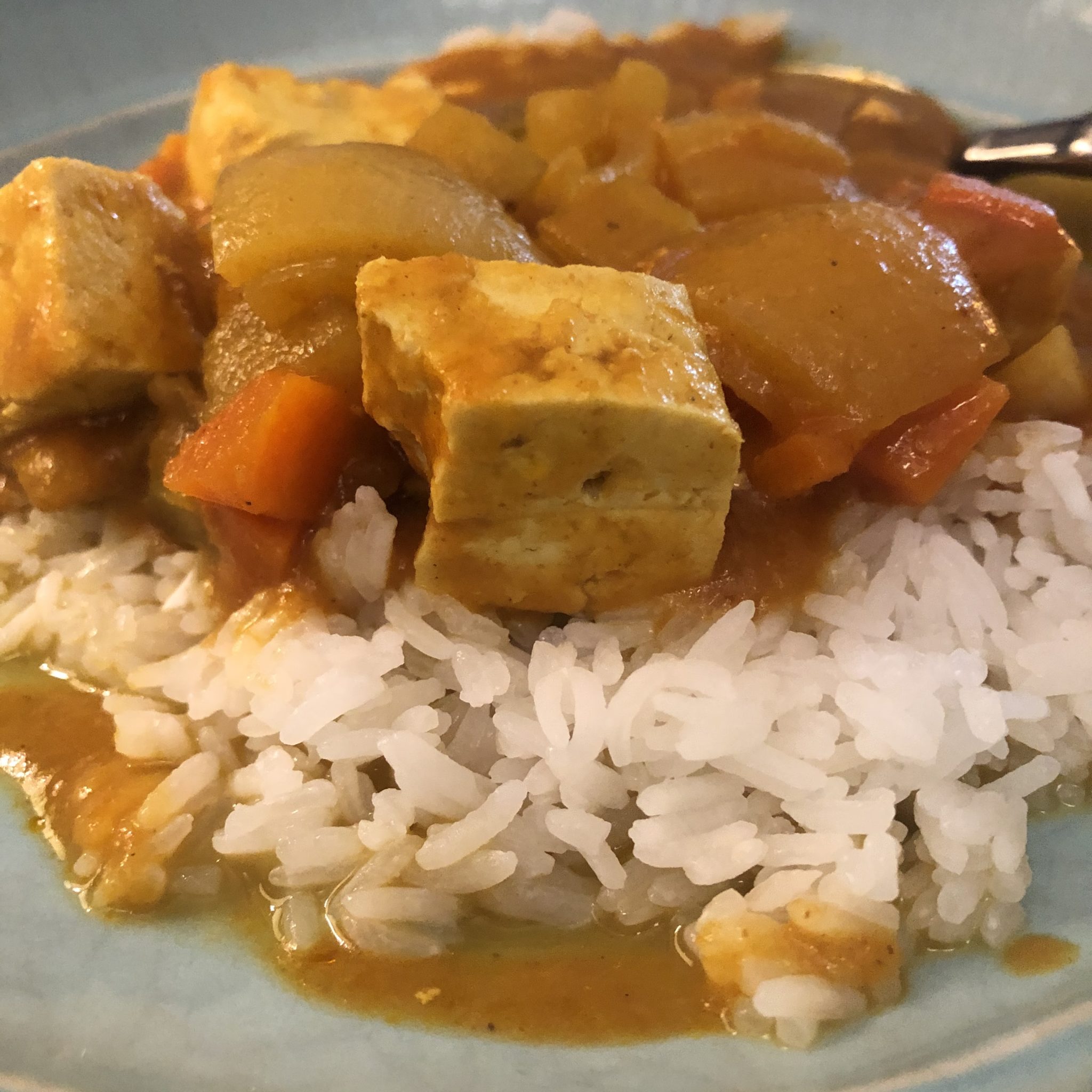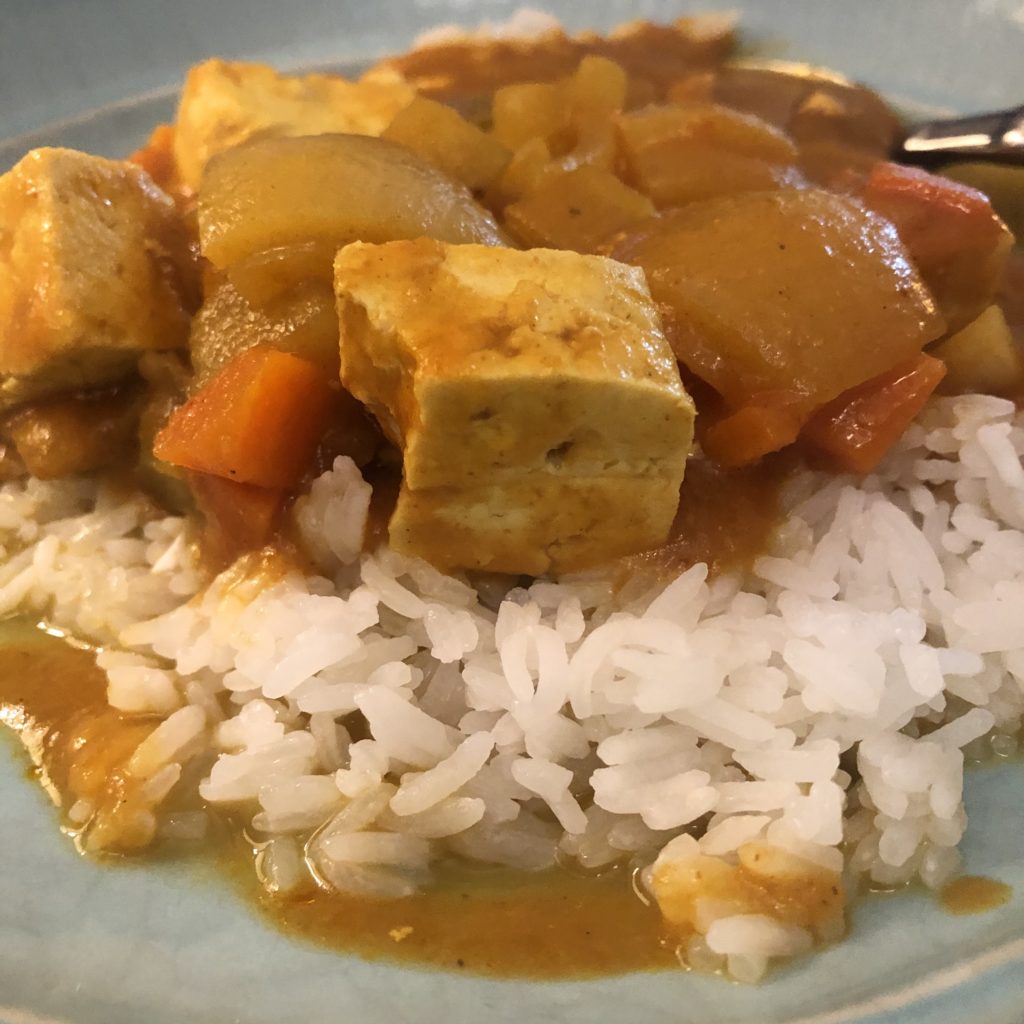 My favorite fella has been very thoughtful and patient while we are at home and provides lots of laughs. When I went to put the leftovers away after dinner, he had already packaged it up in re-used to go containers from our favorite curry spot. As good as homemade curry is, I can't wait to be able to support our small local businesses again.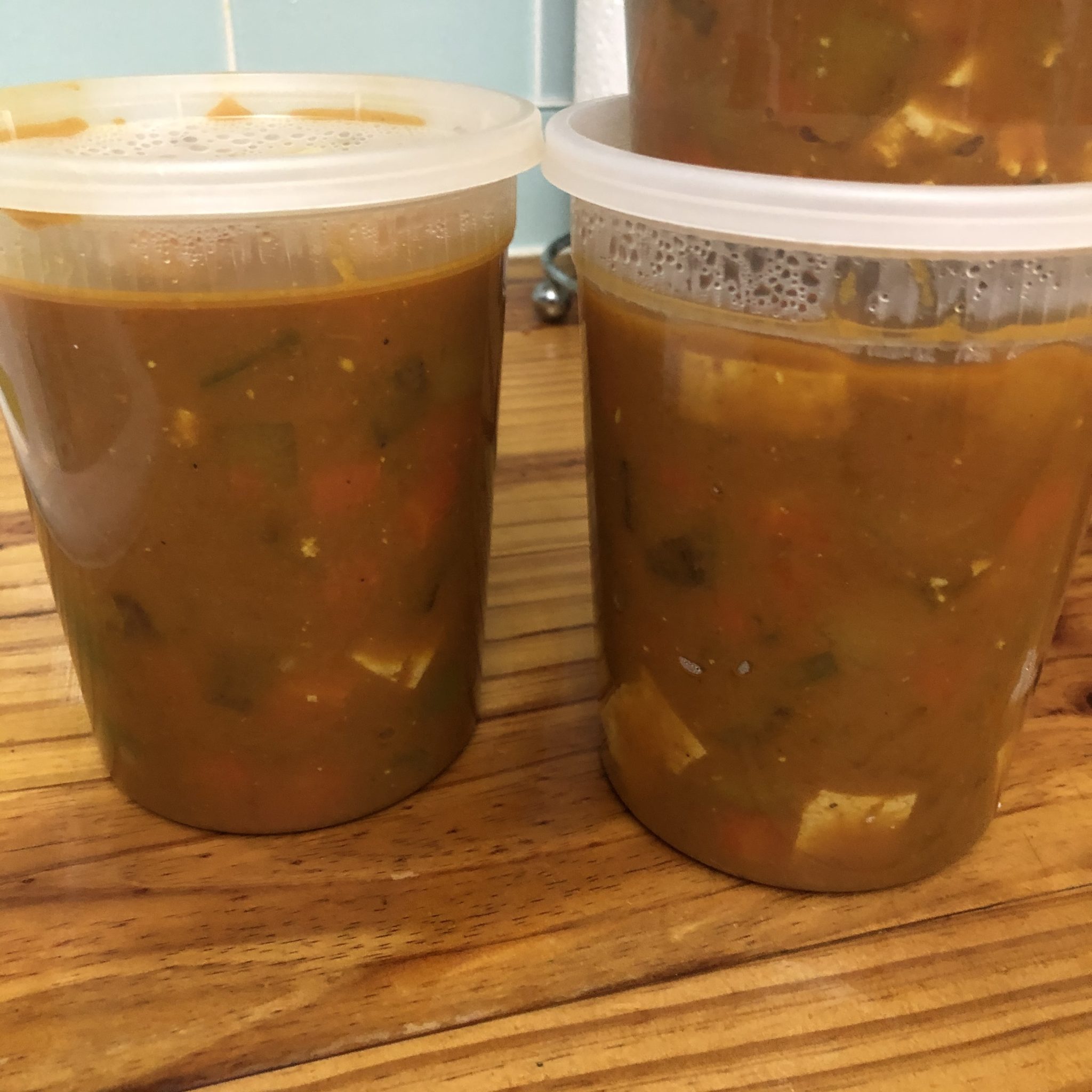 My favorite dinner in the last week was baked Buffalo cauliflower bites. I started with this recipe from my favorite movie theatre, Alamo Drafthouse.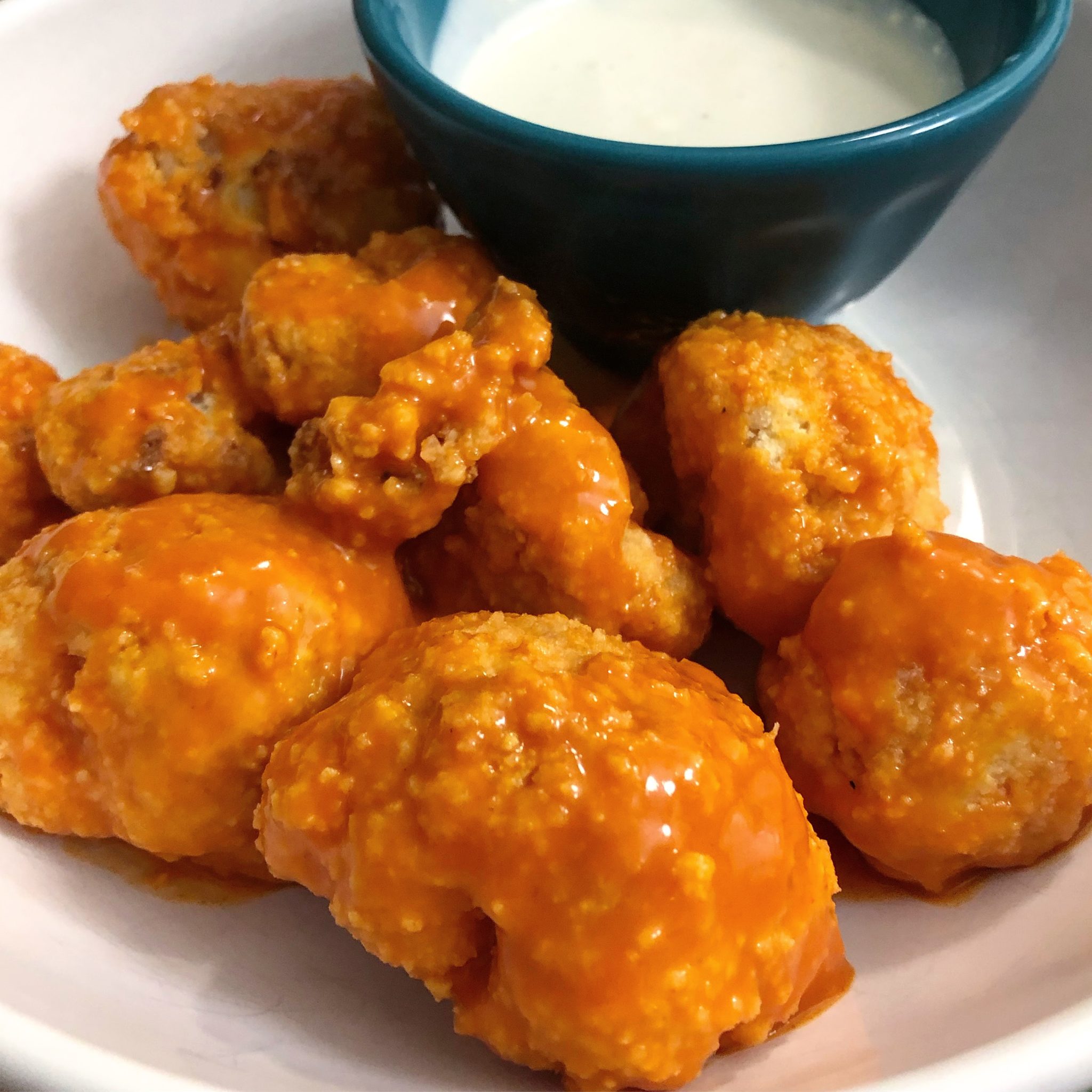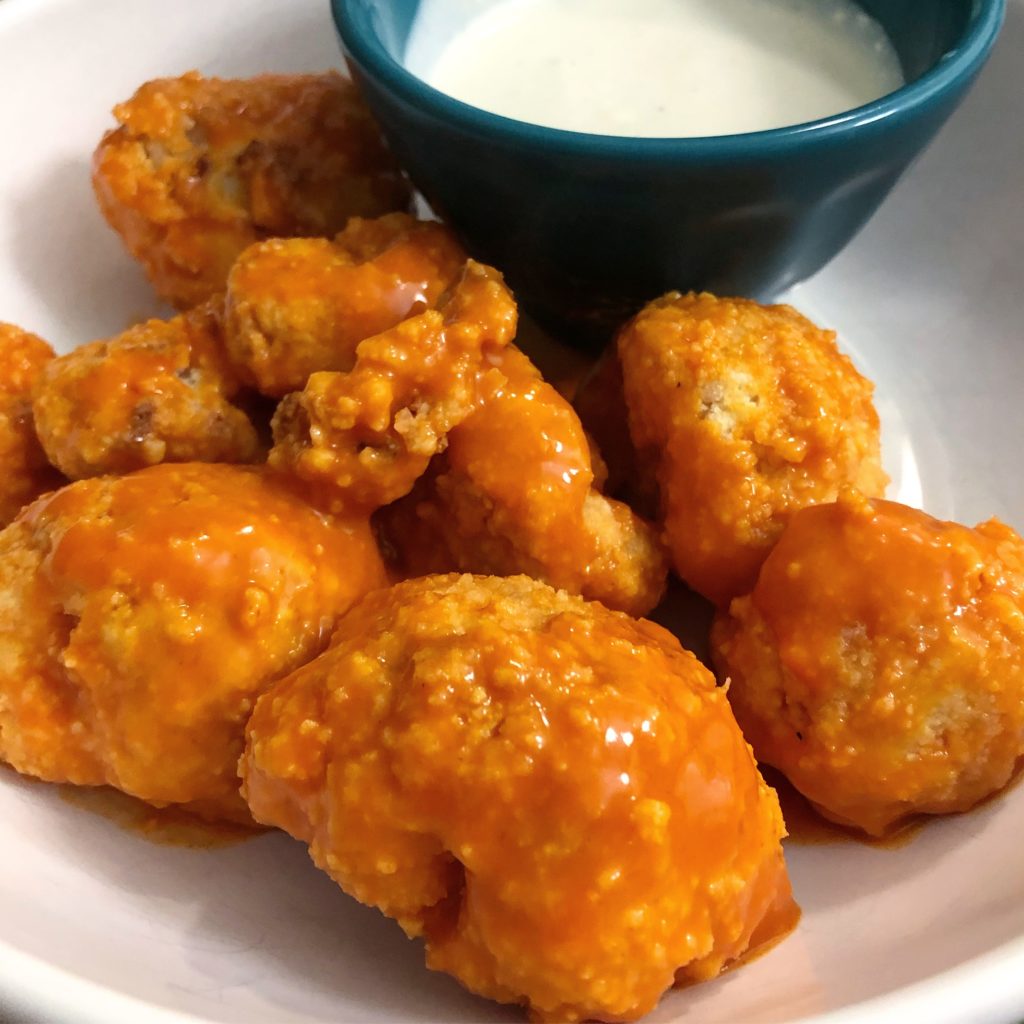 I modified the recipe just a bit. Ok, a little more than a bit… First, I cut the recipe in half. Then I decided to use the head of fresh cauliflower hanging out in the fridge instead of frozen. I used the rice crumbs from Trader Joe's instead of panko. They are made out of puffed rice cereal that is then pulverized. I used my favorite gluten-free flour blend. I increased the temperature to 400 degrees and checked this every 8 or 9 minutes, finally finding them done at around 27-28 minutes.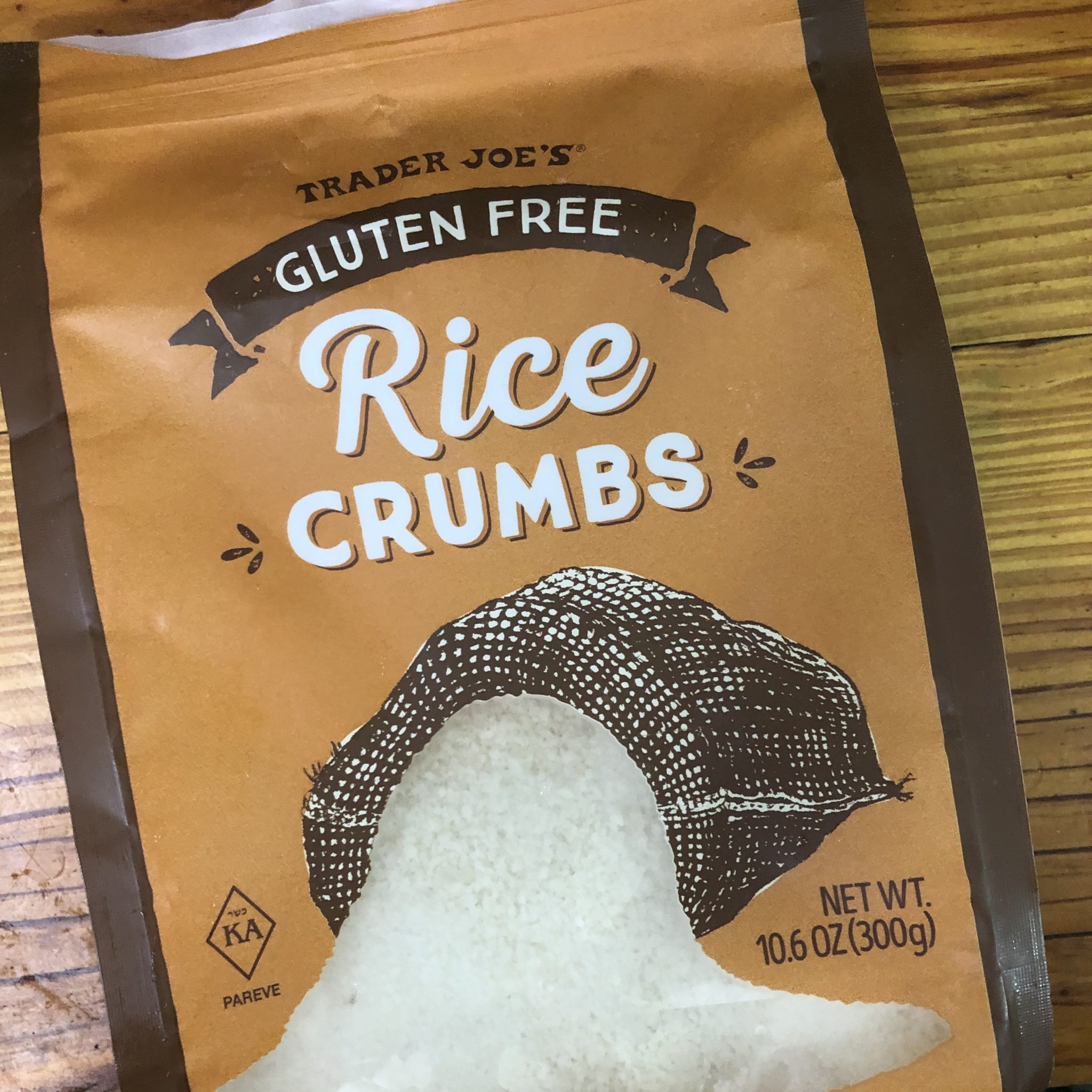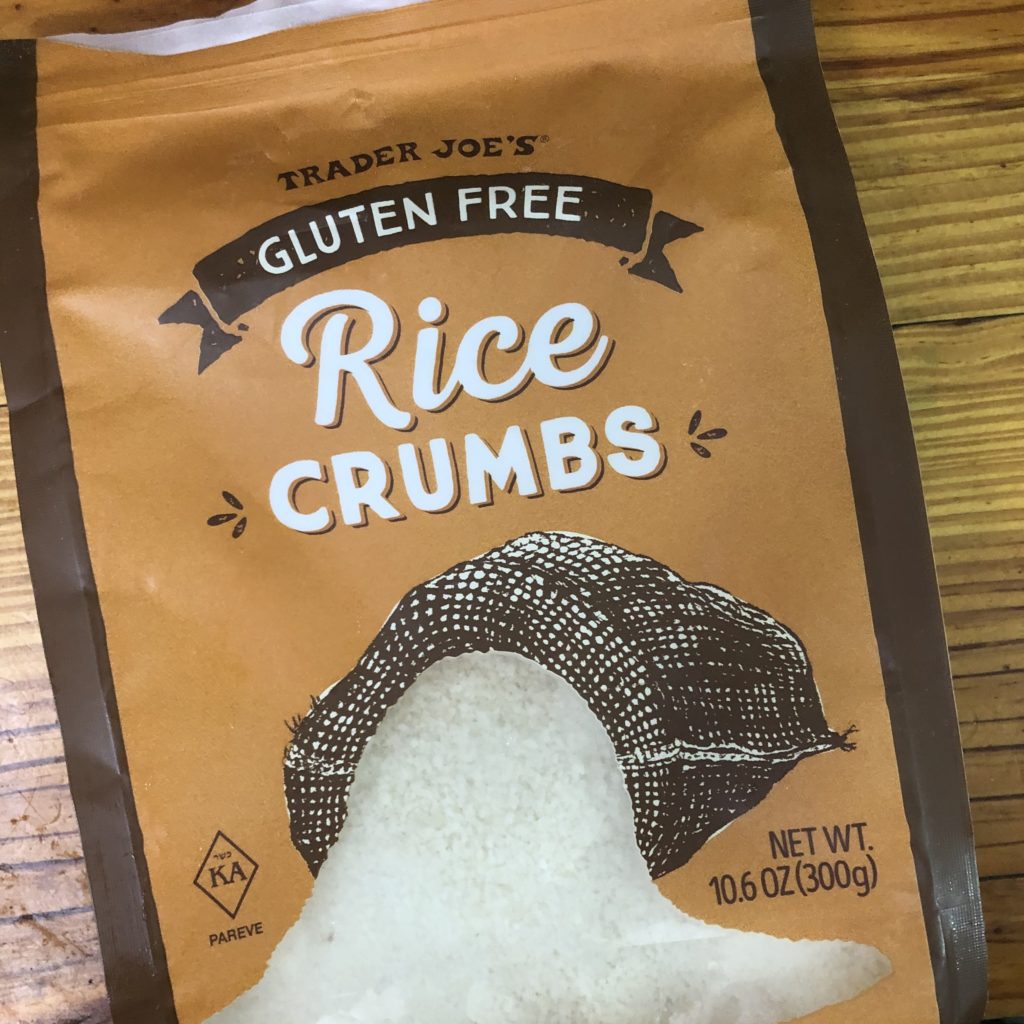 One evening we made stuffed pasta with Morelli's paccheri from Italy. It's available on Amazon or has been. It's a tubular pasta, about 2″ in diameter and about 2.5″ tall. It's sort of a mini manicotti. I bought this while in Italy, my fella cooked it and never could get it al dente where we were staying. Boil your water to a serious roll and be prepared to cook this a few minutes longer than the package said. I had saved it for a special occasion. Got anything like this lurking in your pantry? I think any day qualifies right now as a special occasion. I made a manicotti type filling and piped it into each little tube, placed them in an 8×8 baking dish, topped with sauce and shredded cheese. It was a lovely meal, even if it didn't photograph well.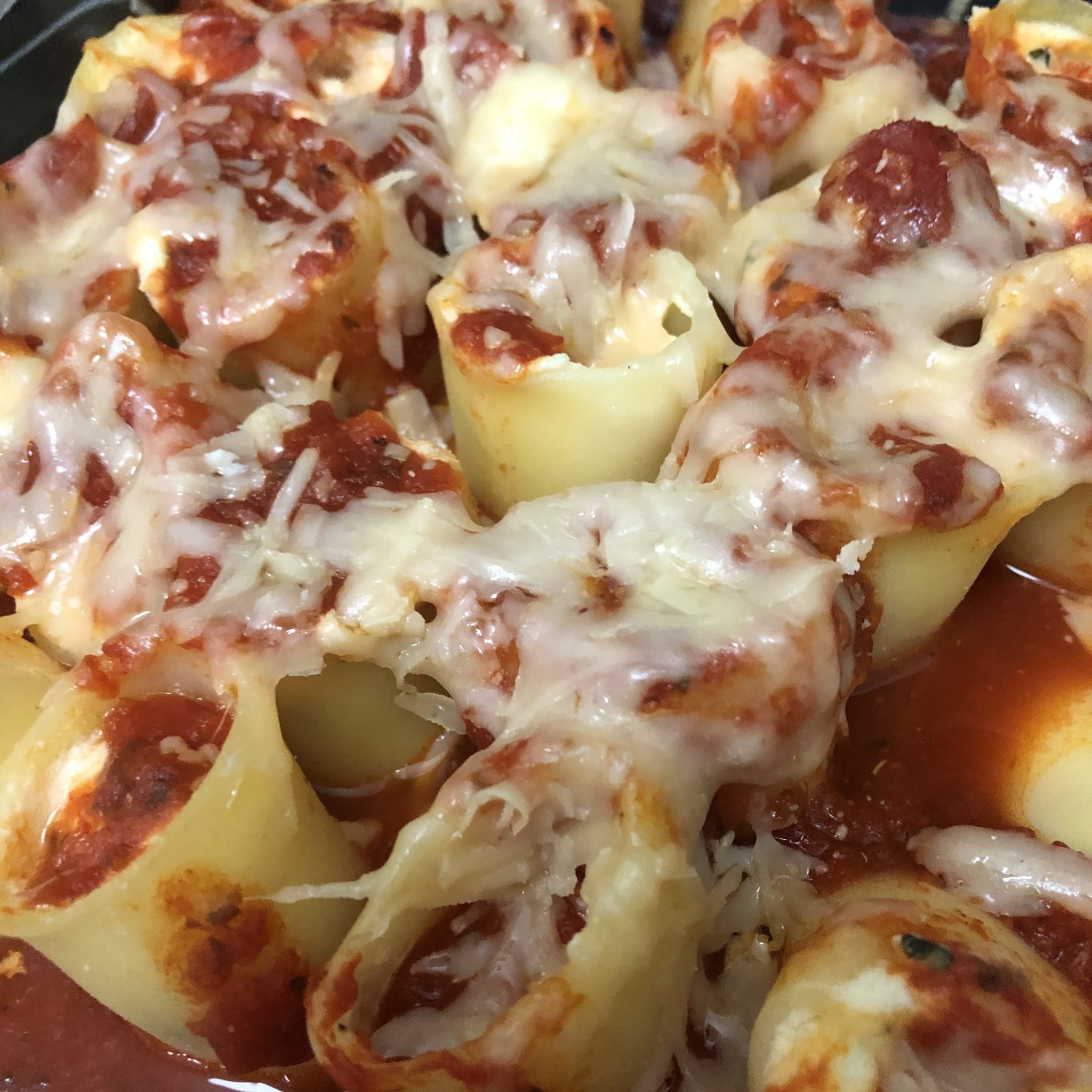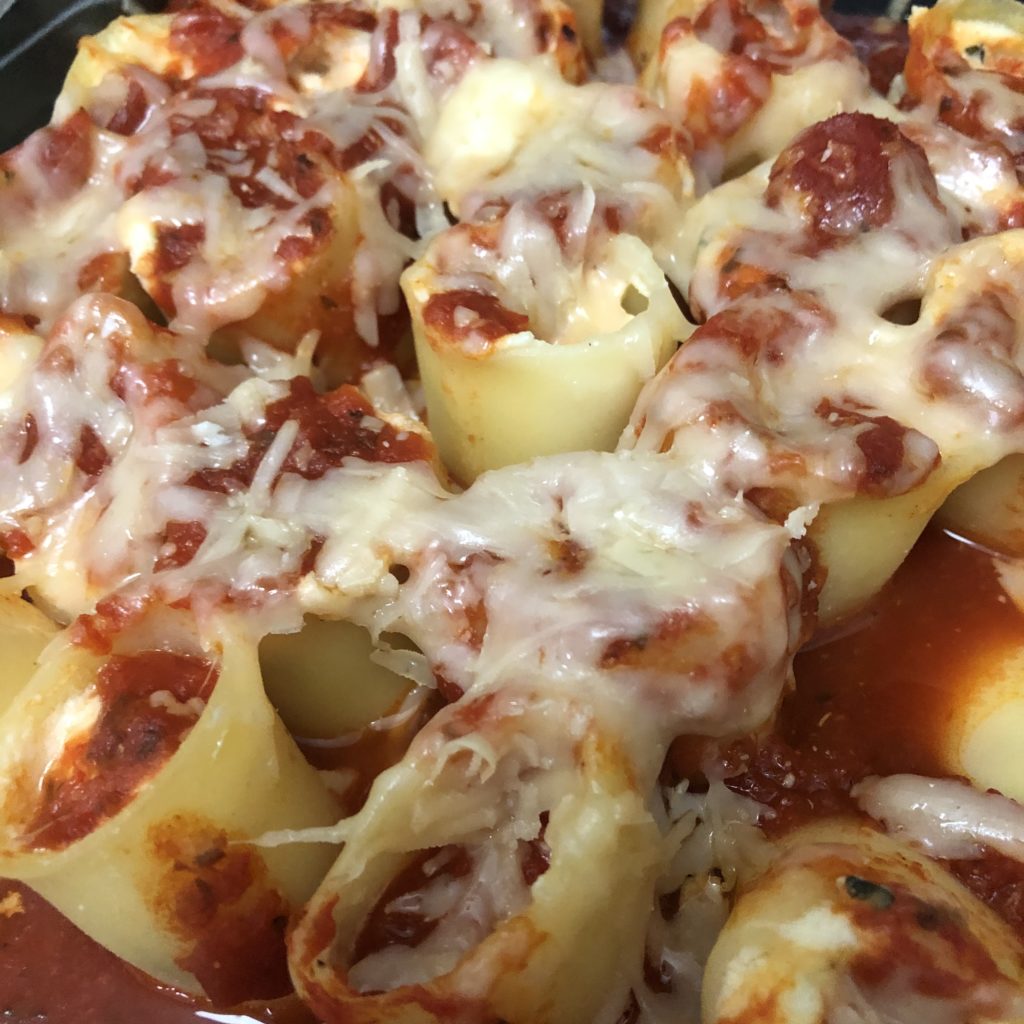 One last recipe to share for the week, a classic Bourbon Hot Toddy.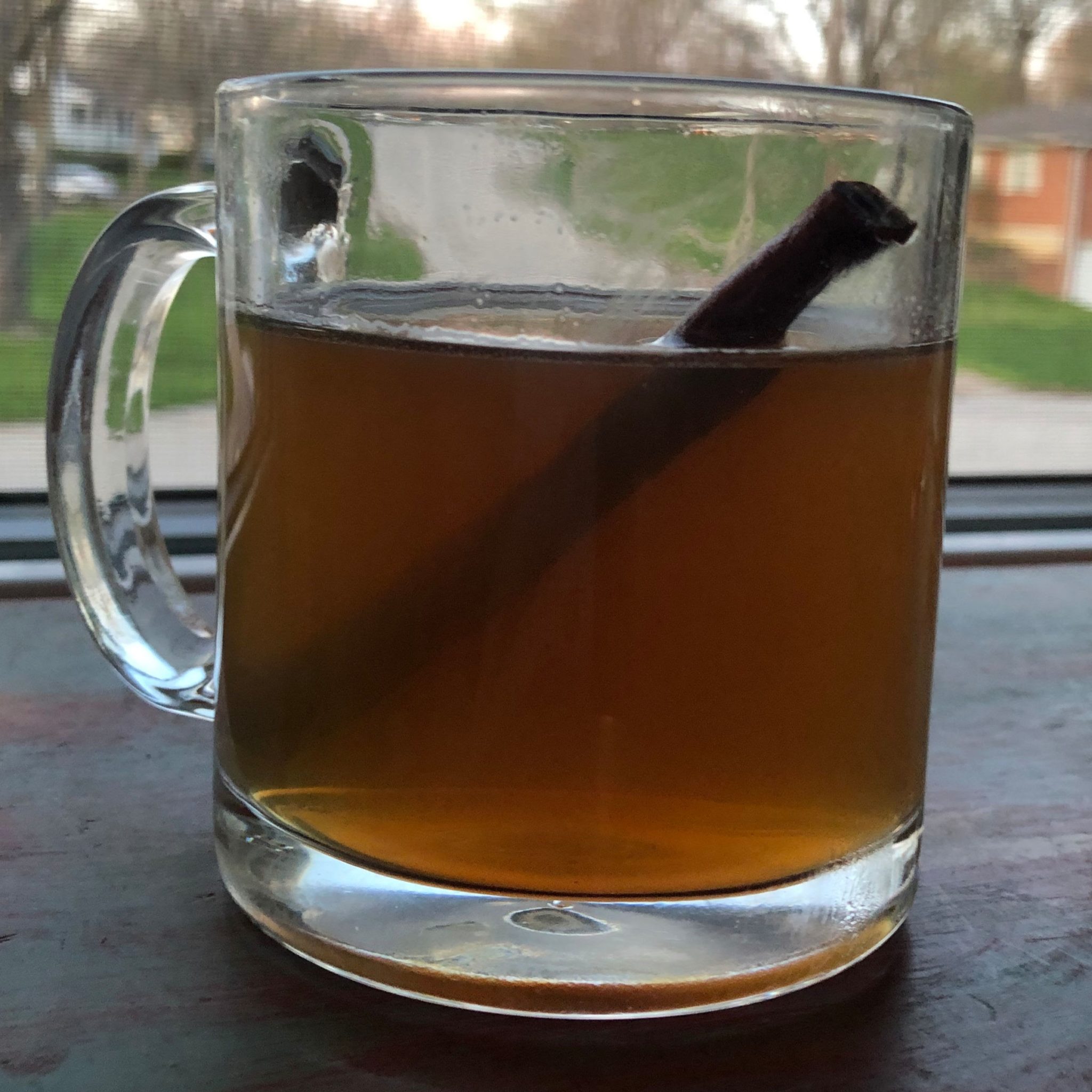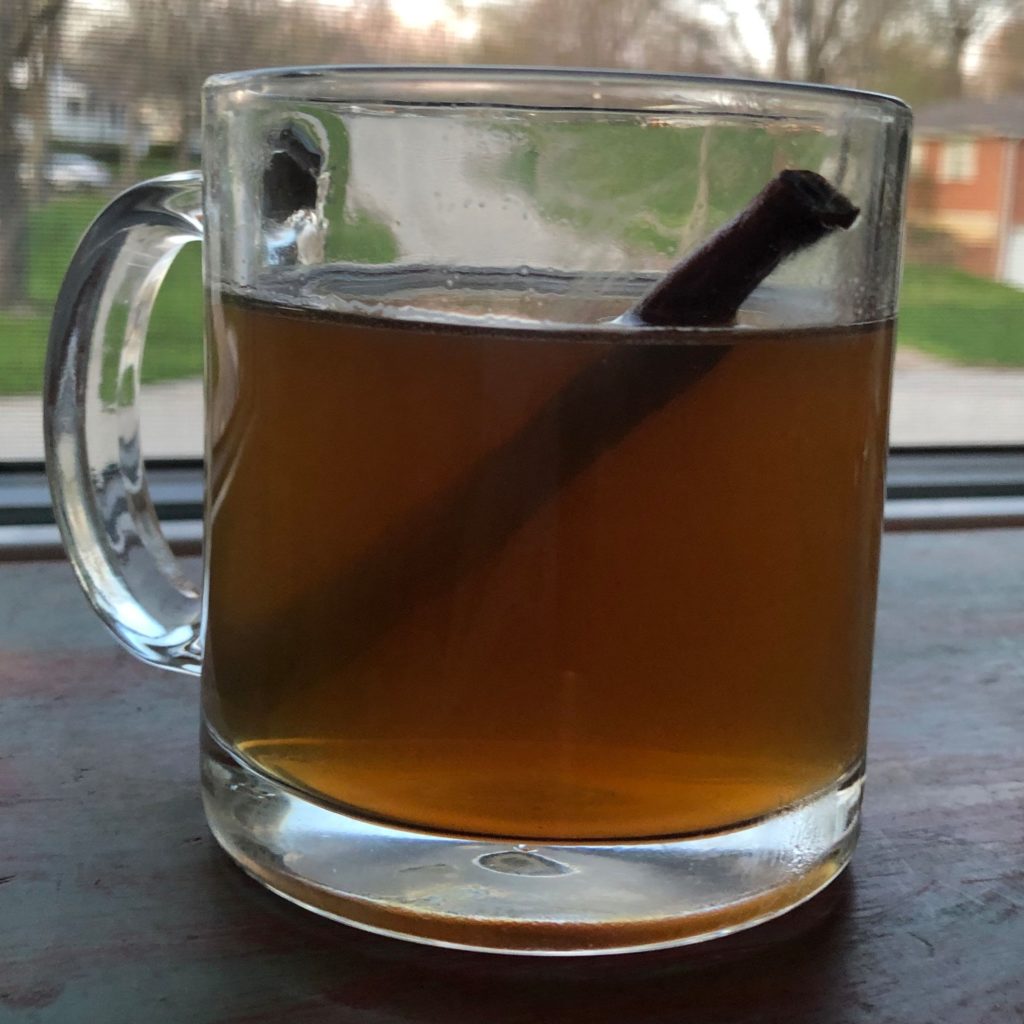 Wishing you a week full of delicious eats. I'd love to hear what's going on in your kitchen!
If you find what I share on my site to be helpful, you can Buy Me a Coffee. Thanks for your support. <3