This post contains affiliate links. See my disclosure for more information.


For Day 19 of Boozy Advent, I made a Bourbon Hot Toddy.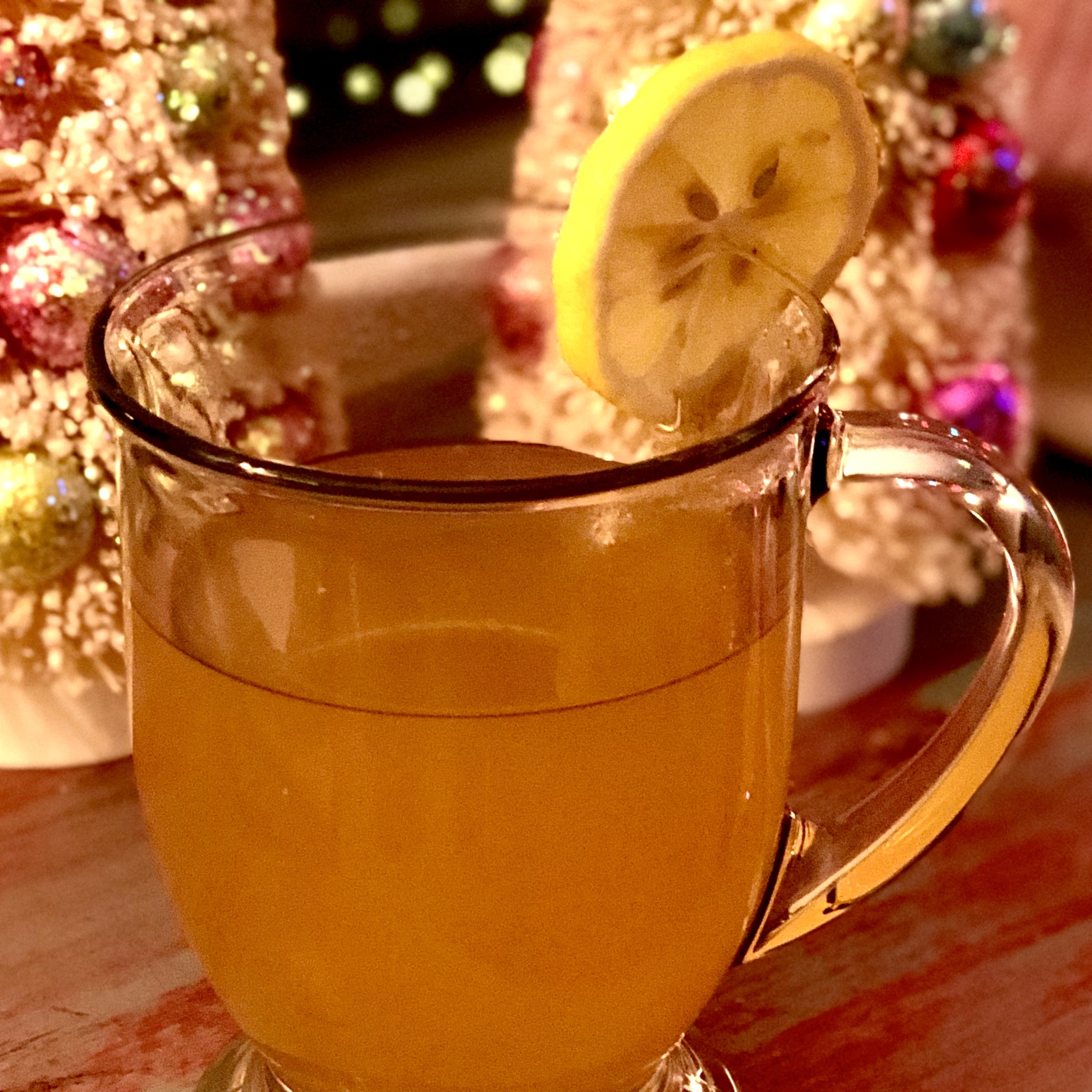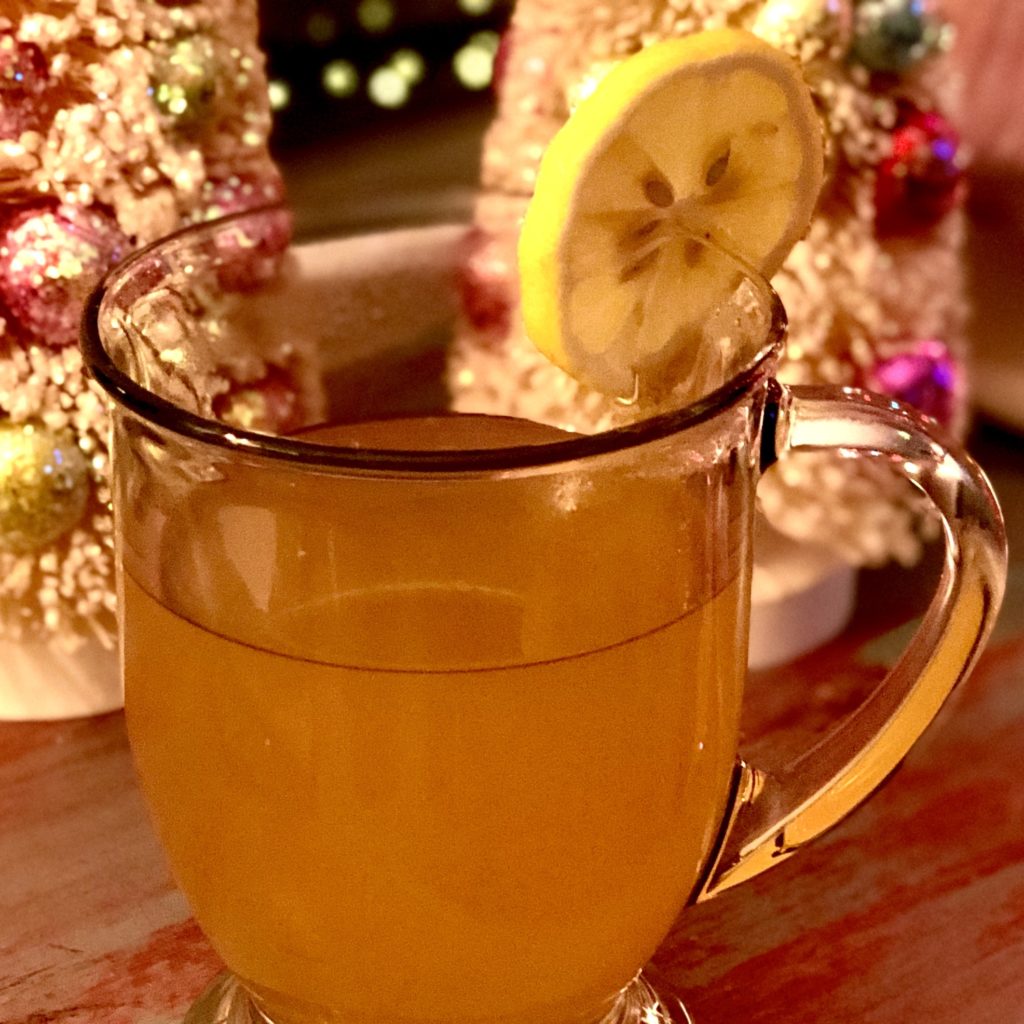 This ends up being made in some version every winter here for one of us. If it's frigid outside, this is the answer. If one of us feels under the weather, also the answer. This time Johnna had the sniffles. She tells me I can't make medical claims on the internet nor hand out any health advice, but this did seem to clear up her sniffles.
The ingredients for this Bourbon Hot Toddy are simple and likely to be in your kitchen. A tea bag of your choice (I used a lemon ginger tea), a bit of lemon juice, a squeeze of honey, a lot of bourbon and hot water. We rarely garnish with a lemon slice, but did here to make it pretty.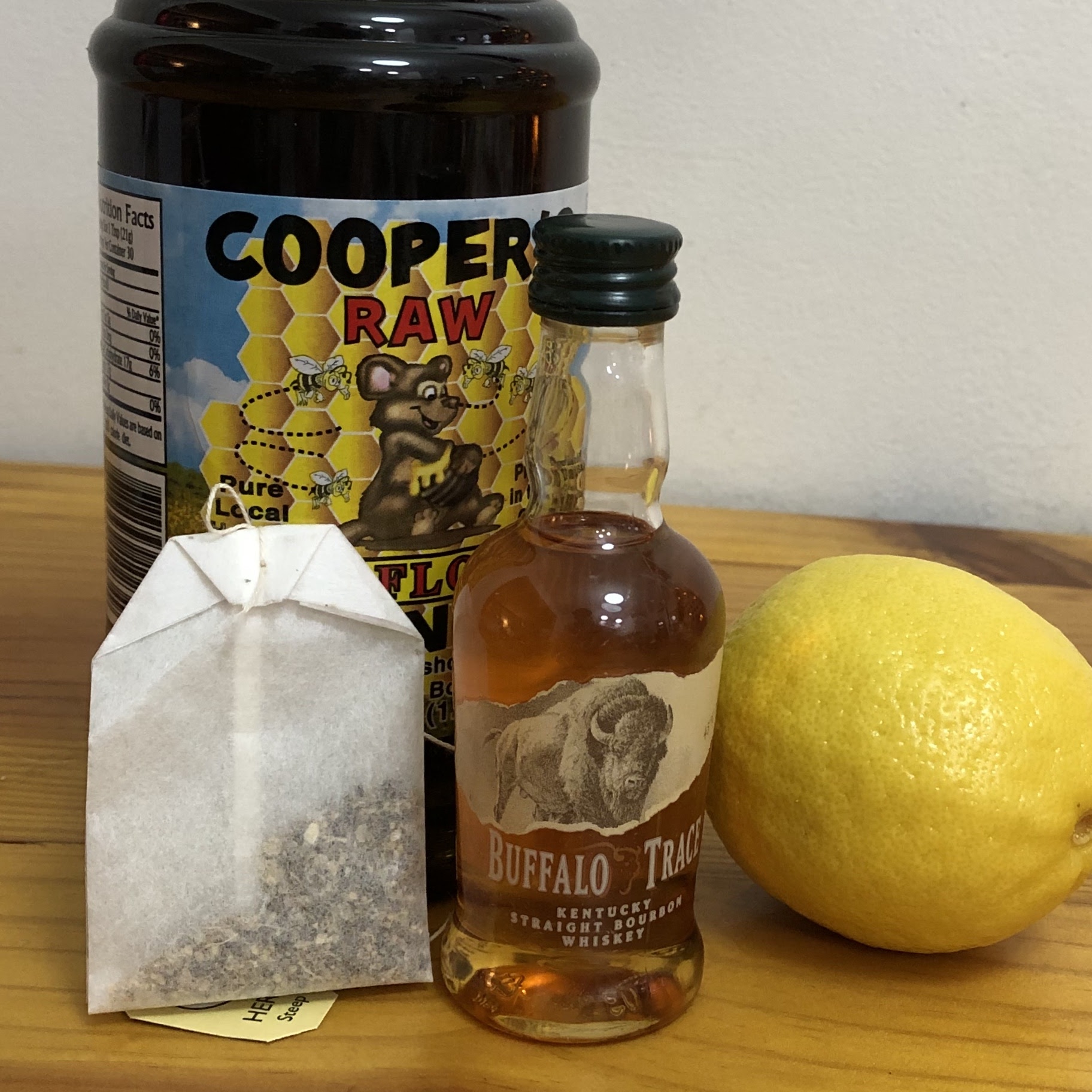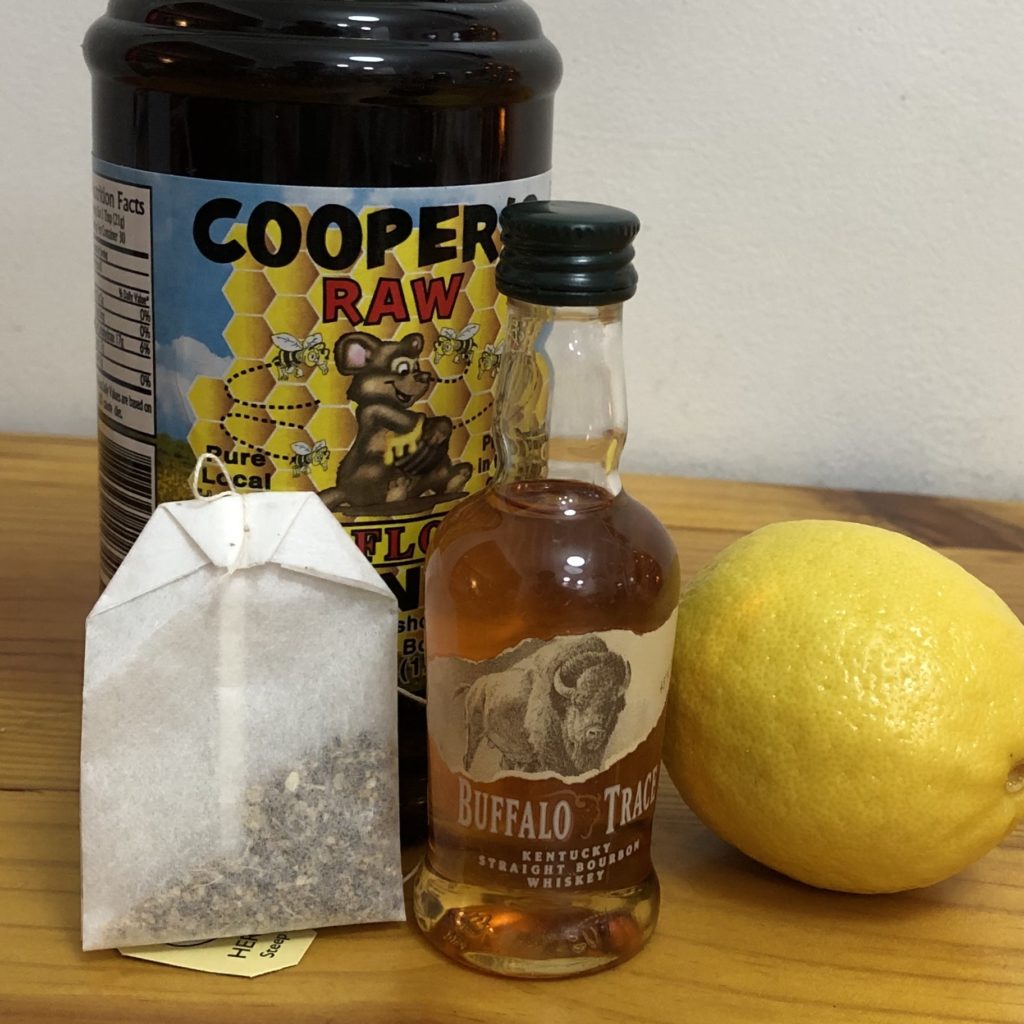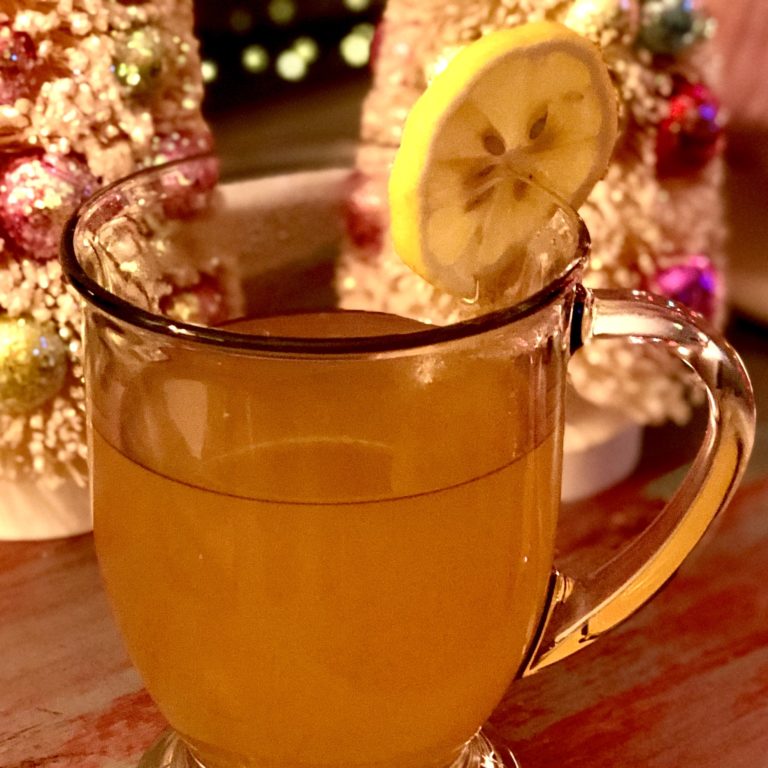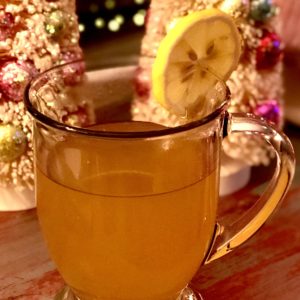 Bourbon Hot Toddy
Ingredients
8

ounces

hot water

1

tea bag

2

ounces

bourbon

1

Tablespoon

honey

1

teaspoon

lemon juice

1

lemon slice, optional
Instructions
Heat water, steep tea bag for 2 to 3 minutes

Add other ingredients and stir to combine
In case you missed the introduction, there is a Boozy Advent series going on here, written by Johnna's Favorite Fella John. He's sharing a cocktail each day, inspired by the Boozy Advent Tree purchased from Annie's Barn. Follow along each day through Christmas for a new cocktail recipe each day!
Day 1: Bourbon Nog
Day 2: Kahlua Ginger Fizz
Day 3: Bourbon Cider
Day 4: Tequila Manhattan
Day 5: Cinnamon Roll Cocktail
Day 6: Painkiller Cocktail
Day 7: Scotch and Soda
Day 8: Santa Shot
Day 9: Bourbon Apple Cocktail
Day 10: White Russian
Day 11: Runaway Lime
Day 12: Brandy Maple Milk Punch
Day 13: Baileys Hot Cocoa
Day 14: Bourbon Banana Colada
Day 15: Baby Yoda Margarita
Day 16: Horsefeather Cocktail
Day 17: Mango Ginger Jalapeno Creamy Margarita
Day 18: Coffee and Kahlua