This post contains affiliate links. See my disclosure for more information.


For Day 13 of Boozy Advent, I made Baileys Hot Cocoa. If you need a Winter warmup, this drink is it.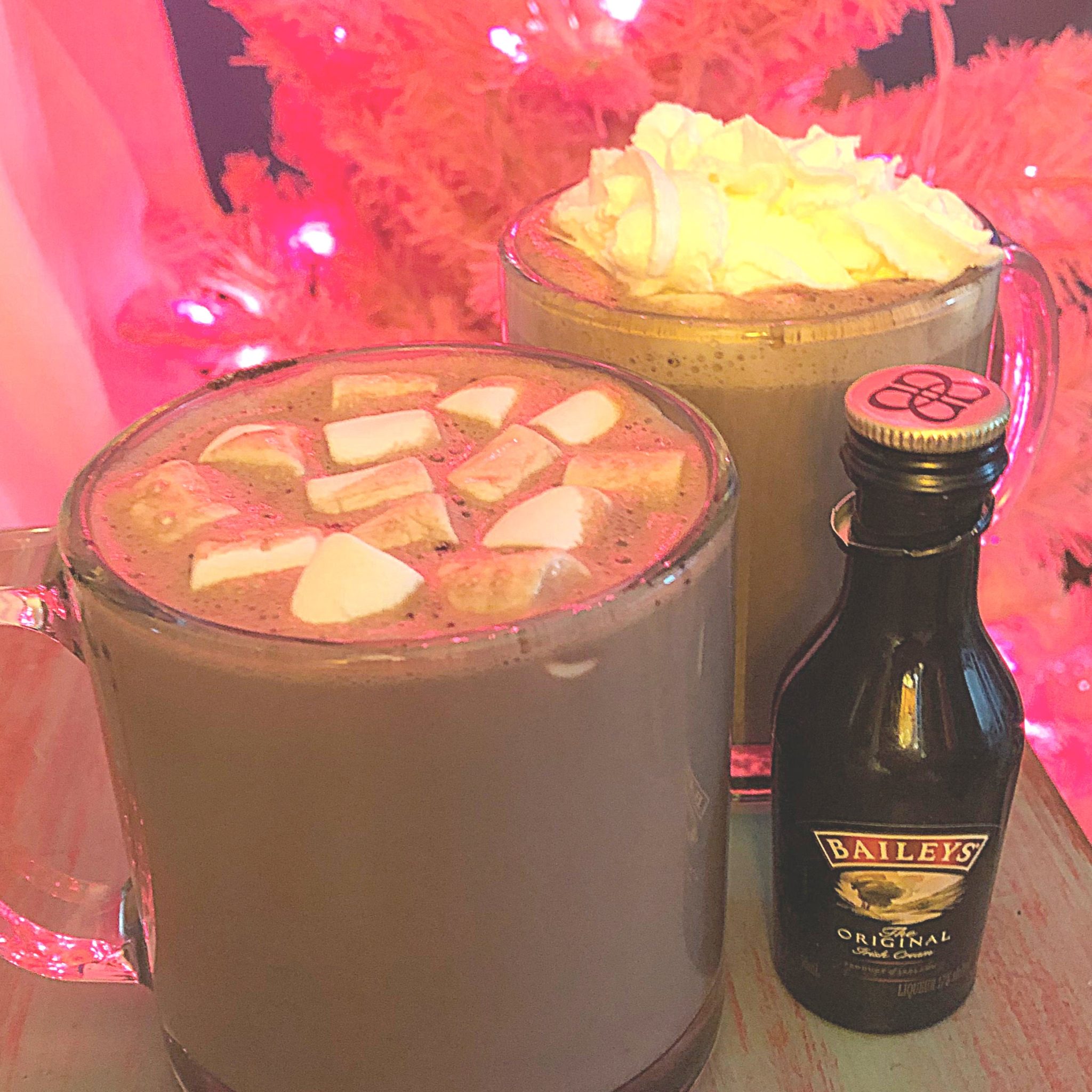 This was as easy as making our preferred hot cocoa and adding the mini bottle of Baileys to it. One of us likes marshmallows on top (either the Trader Joe's marshmallows or Dandies which are very similar, hmm…) and the other likes whipped cream. Lately we have had the canned coconut whipped cream from Trader Joe's in the refrigerator. I am aware using a non-dairy whipped cream on top of a dairy hot cocoa with a dairy alcohol in it is odd, but the coconut whipped cream is really nice. The flavor is not very coconut-like and the weight is perfect to sit atop a hot beverage.
Did anyone else hear Sheldon Cooper's voice when reading hot beverage? "Social protocol states when a friend is upset, you offer them a hot beverage…" Hopefully you aren't upset but will still enjoy a warm beverage.
In case you missed the introduction, there is a Boozy Advent series going on here, written by Johnna's Favorite Fella John. He's sharing a cocktail each day, inspired by the Boozy Advent Tree purchased from Annie's Barn. Follow along each day through Christmas for a new cocktail recipe each day!
Day 1: Bourbon Nog
Day 2: Kahlua Ginger Fizz
Day 3: Bourbon Cider
Day 4: Tequila Manhattan
Day 5: Cinnamon Roll Cocktail
Day 6: Painkiller Cocktail
Day 7: Scotch and Soda
Day 8: Santa Shot
Day 9: Bourbon Apple Cocktail
Day 10: White Russian
Day 11: Runaway Lime
Day 12: Brandy Maple Milk Punch