This post contains affiliate links. See my disclosure for more information.


For Day 21 of Boozy Advent, I made a Cranberry Bourbon Fizz.
I made this cocktail using the Cranberry Bourbon Fizz recipe from Gimme Some Oven.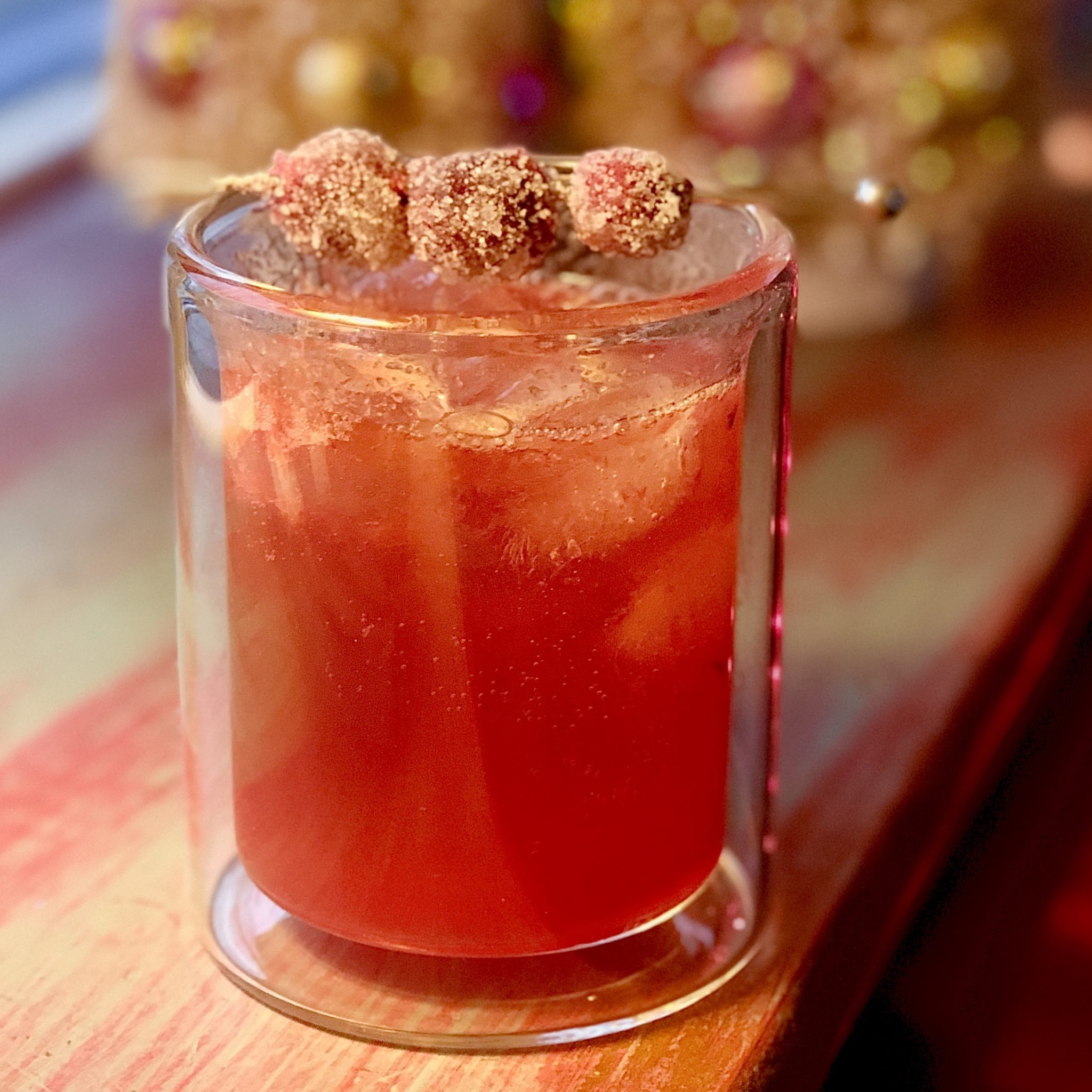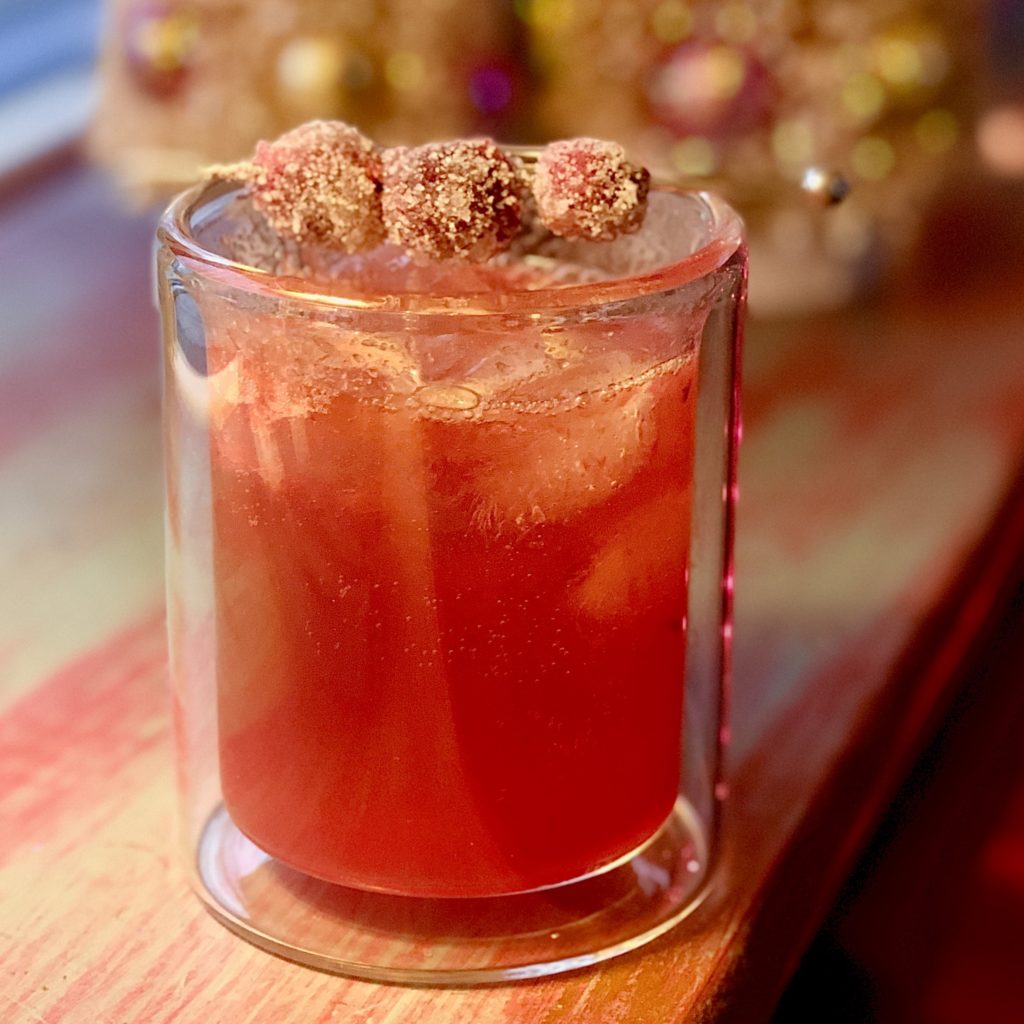 This has just three simple ingredients: Ginger Beer, Cranberry Juice and Bourbon. We had fresh cranberries in the refrigerator, so I tossed them into the juicer (we have this juicer, it's nifty) instead of buying canned/bottled juice. I used Reed's Extra Ginger Beer. For bourbon in this one, I used Cooper's Craft. It was one of the mini bottles a friend in Kentucky sent to me. It's not a bourbon I had tried before but wouldn't hesitate to buy a bottle after having it in this cocktail.
I sugared a handful of fresh cranberries to garnish this drink. The upswing from this: the leftover cranberry simple syrup I can use in drinks down the road. There are lengthy posts on the internet about sugaring cranberries, but it isn't that hard. The lowdown is that you are making a simple syrup with equal parts sugar and water heated to just boiling, cool a bit, add cranberries and let them steep in the syrup for 10 minutes or so. Drain off syrup and reserve for future use. Toss the cranberries in a bowl of granulated sugar. You can save them for use a bit later, but if you keep them stored for too long the juice oozes out and you'll have to toss in sugar again. I say just make enough for whatever you need them for right now.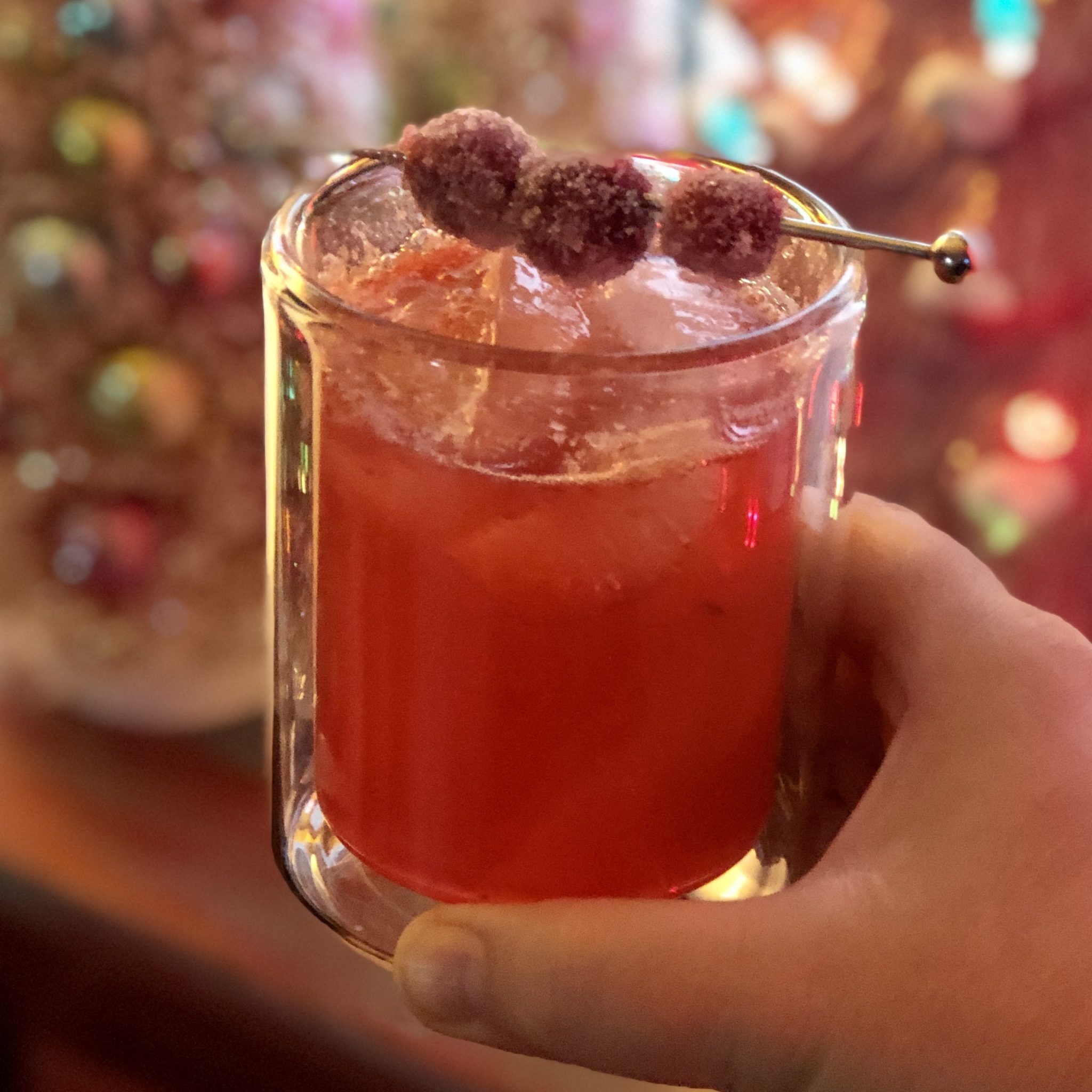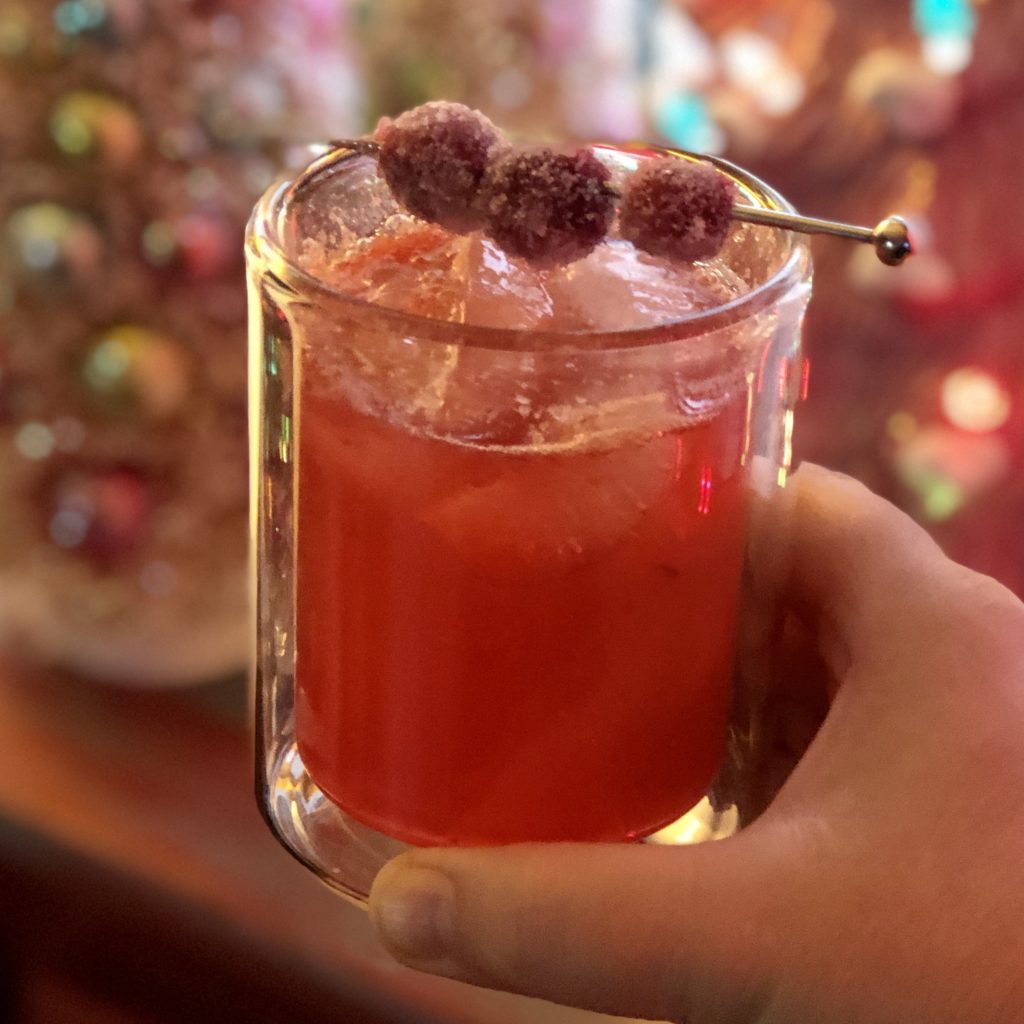 If you missed the link above, here is the recipe for the Cranberry Bourbon Fizz. Make this one!
In case you missed the introduction, there is a Boozy Advent series going on here, written by Johnna's Favorite Fella John. He's sharing a cocktail each day, inspired by the Boozy Advent Tree purchased from Annie's Barn. Follow along each day through Christmas for a new cocktail recipe each day!
Day 1: Bourbon Nog
Day 2: Kahlua Ginger Fizz
Day 3: Bourbon Cider
Day 4: Tequila Manhattan
Day 5: Cinnamon Roll Cocktail
Day 6: Painkiller Cocktail
Day 7: Scotch and Soda
Day 8: Santa Shot
Day 9: Bourbon Apple Cocktail
Day 10: White Russian
Day 11: Runaway Lime
Day 12: Brandy Maple Milk Punch
Day 13: Baileys Hot Cocoa
Day 14: Bourbon Banana Colada
Day 15: Baby Yoda Margarita
Day 16: Horsefeather Cocktail
Day 17: Mango Ginger Jalapeno Creamy Margarita
Day 18: Coffee and Kahlua
Day 19: Bourbon Hot Toddy
Day 20: Bourbon Sour