This post contains affiliate links. See my disclosure for more information.


For the 22nd Day of Boozy Advent, I blended a Spiced Rum Frozen Pina Colada.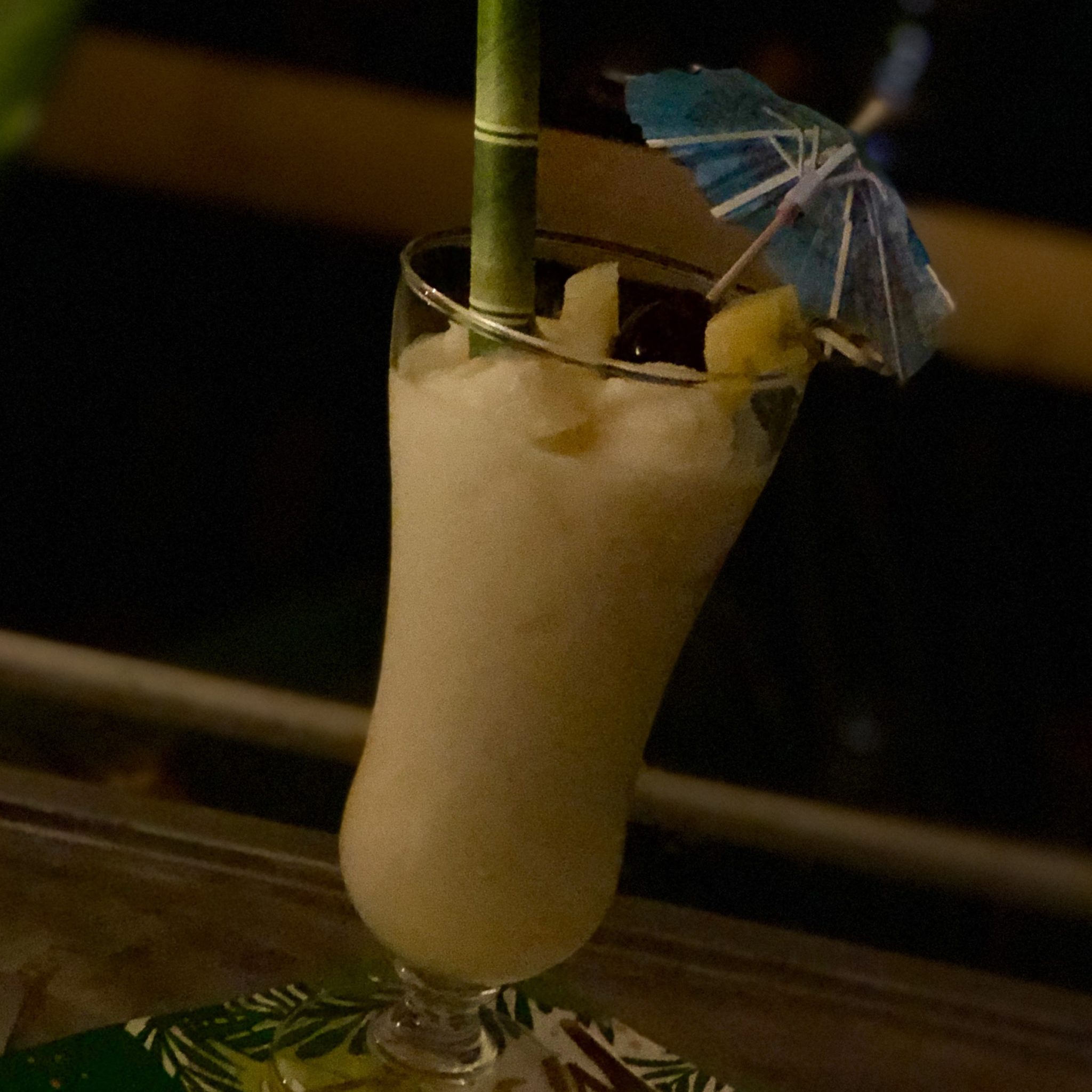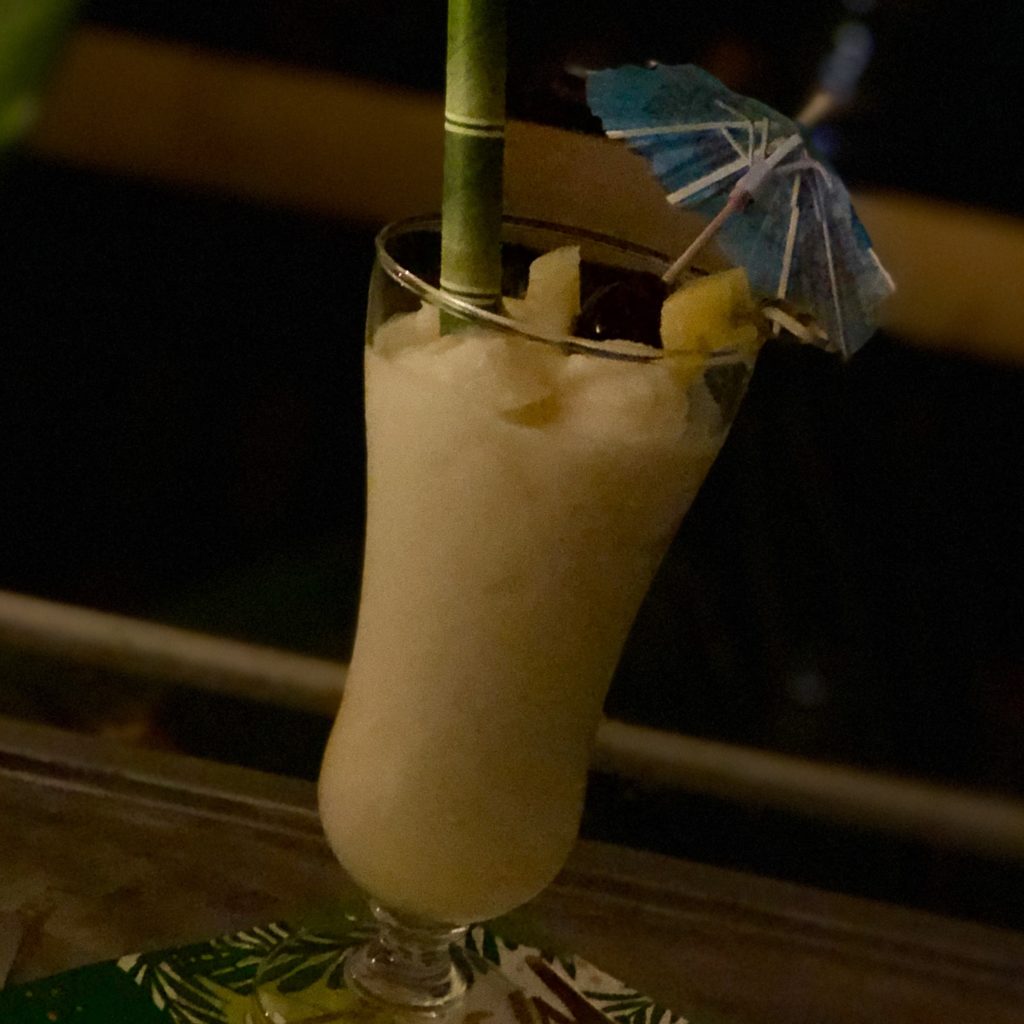 We rarely make frozen drinks here but were talking about how in the 80's and 90's a restaurant in the Kansas City area made pina coladas everyone talked about. They were made with soft serve ice cream. Neither of us were of legal drinking age to try these mystical frozen drinks. While this one isn't quite as creamy as I picture one with soft serve ice cream being, it is very creamy and makes just enough to share.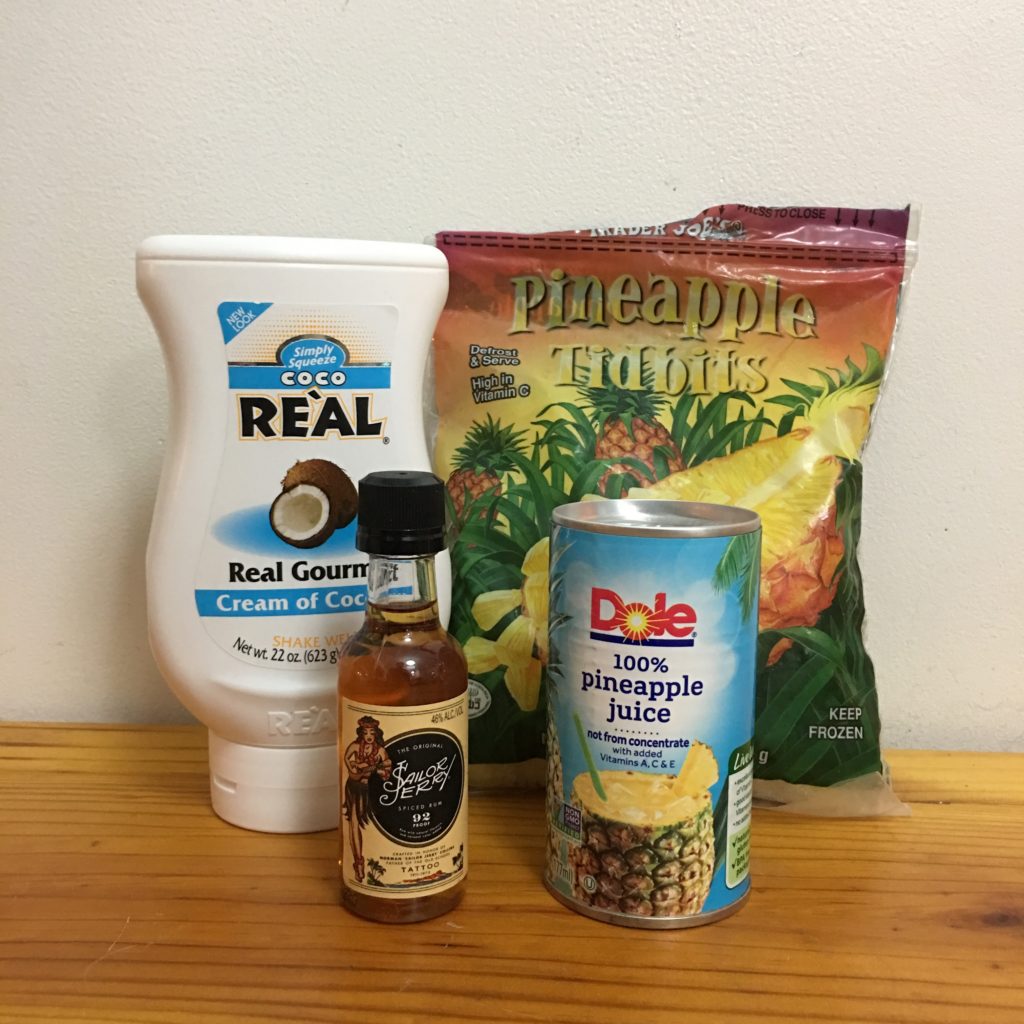 You'll need frozen pineapple chunks, pineapple juice, cream of coconut (I use Coco Lopez) and spiced rum. Most pina colada recipes use part dark rum and part white rum. This one uses all spiced rum, in this case Sailor Jerry.
This is all whipped together in a VitaMix blender in no time. I wasn't sold on the VitaMix when Johnna was doing a culinary education program that required her to have one. Now I don't know how we lived without it. It changed the texture of smoothies into creamy treats and sometimes we even make hot soup in it. Turns out it's also handy for making frozen cocktails.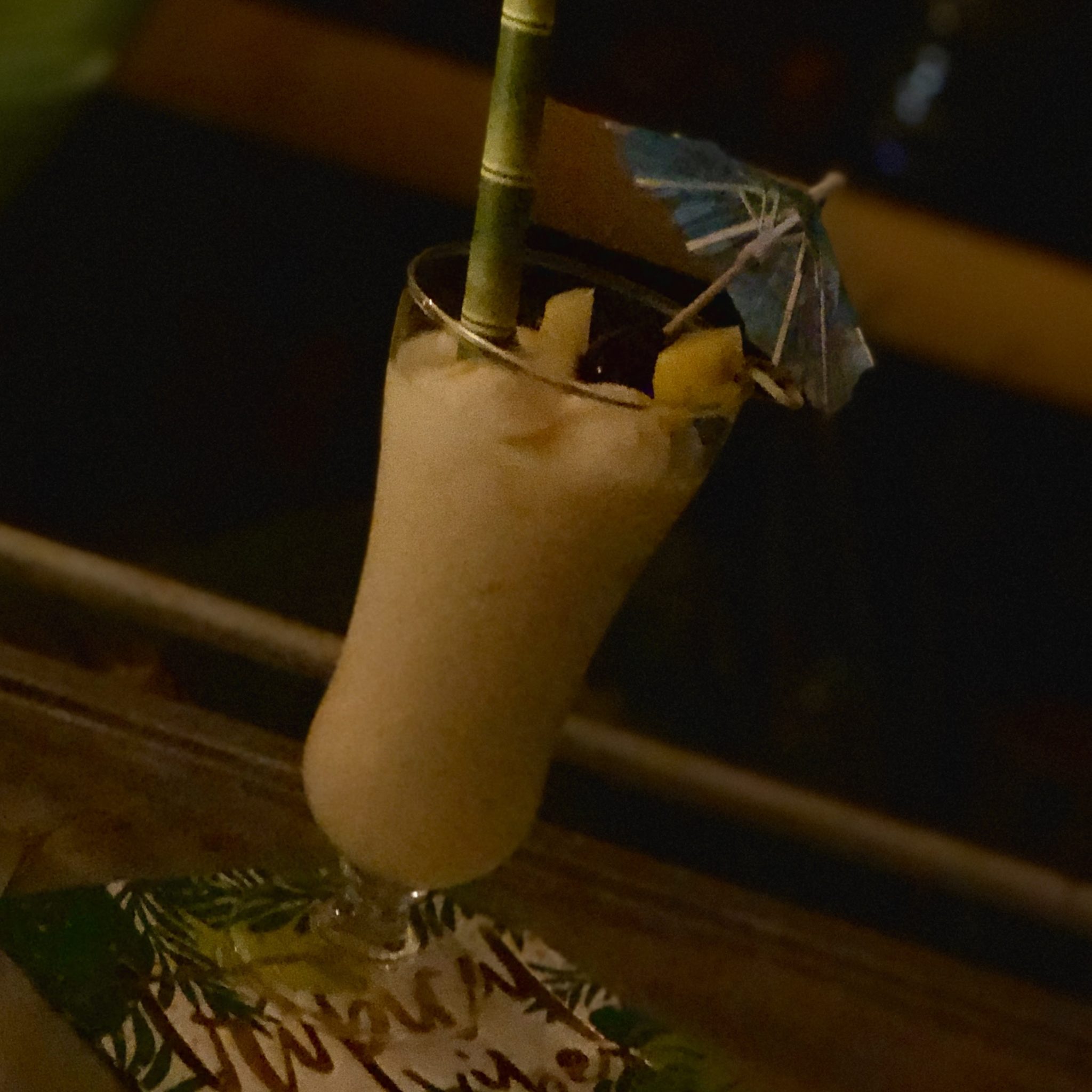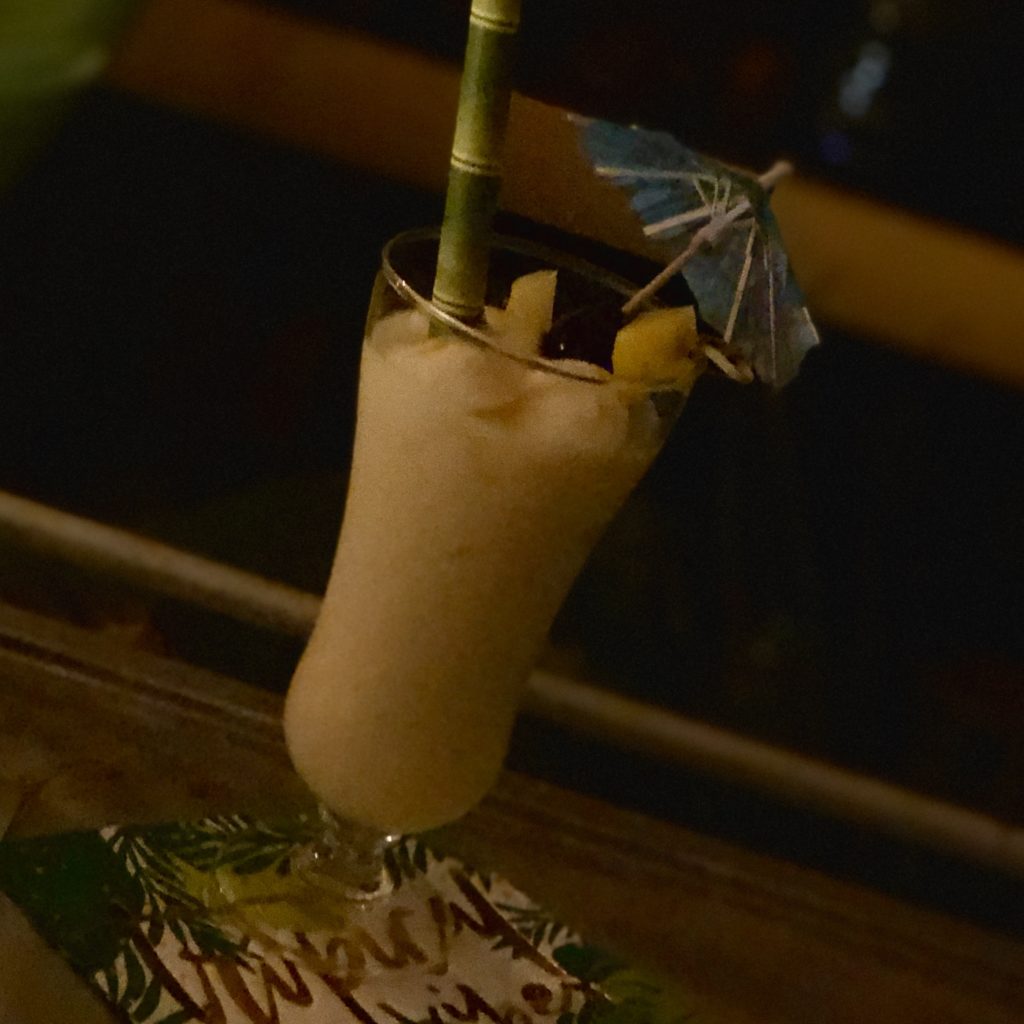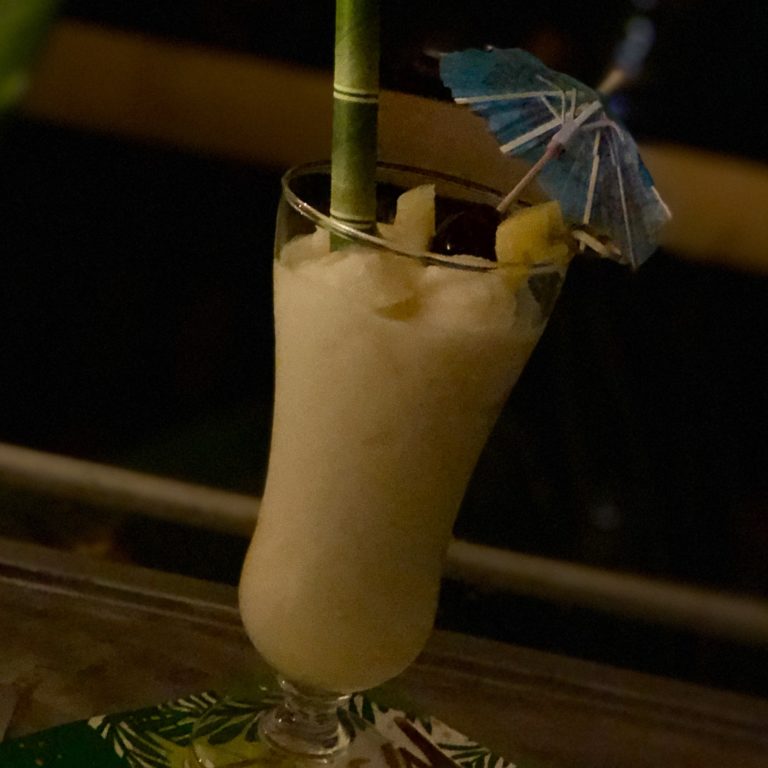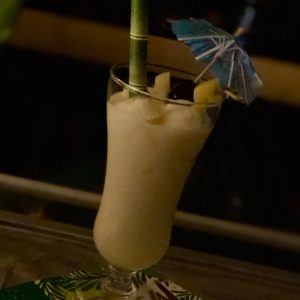 Spiced Rum Frozen Pina Colada
Ingredients
1 1/2

cups

ice cubes

1/2

cup

frozen pineapple pieces

2

ounces

spiced rum

2

ounces

cream of coconut, Coco Lopez

2

ounces

pineapple juice

pineapple, cherry, paper umbrella for garnish
Instructions
Place ice, frozen pineapple, rum, cream of coconut and pineapple juice in blender. Blend until smooth. Makes 2 average sized cocktails.
In case you missed the introduction, there is a Boozy Advent series going on here, written by Johnna's Favorite Fella John. He's sharing a cocktail each day, inspired by the Boozy Advent Tree purchased from Annie's Barn. Follow along each day through Christmas for a new cocktail recipe each day!
Day 1: Bourbon Nog
Day 2: Kahlua Ginger Fizz
Day 3: Bourbon Cider
Day 4: Tequila Manhattan
Day 5: Cinnamon Roll Cocktail
Day 6: Painkiller Cocktail
Day 7: Scotch and Soda
Day 8: Santa Shot
Day 9: Bourbon Apple Cocktail
Day 10: White Russian
Day 11: Runaway Lime
Day 12: Brandy Maple Milk Punch
Day 13: Baileys Hot Cocoa
Day 14: Bourbon Banana Colada
Day 15: Baby Yoda Margarita
Day 16: Horsefeather Cocktail
Day 17: Mango Ginger Jalapeno Creamy Margarita
Day 18: Coffee and Kahlua
Day 19: Bourbon Hot Toddy
Day 20: Bourbon Sour
Day 21: Cranberry Bourbon Fizz