This post contains affiliate links. See my disclosure for more information.


For Day 17 of Boozy Advent, I made the cocktail with the World's Longest Name: Mango Ginger Jalapeno Creamy Margarita.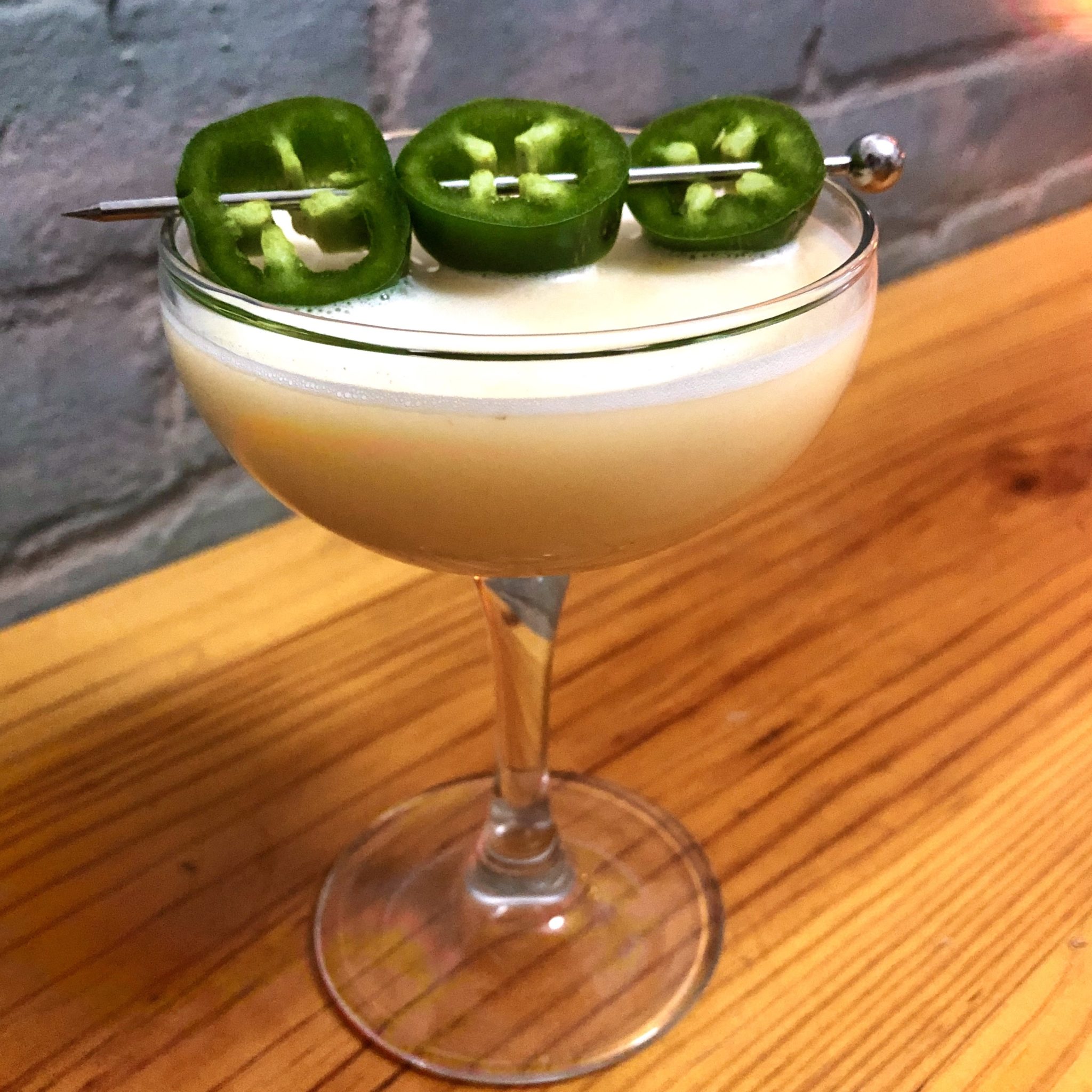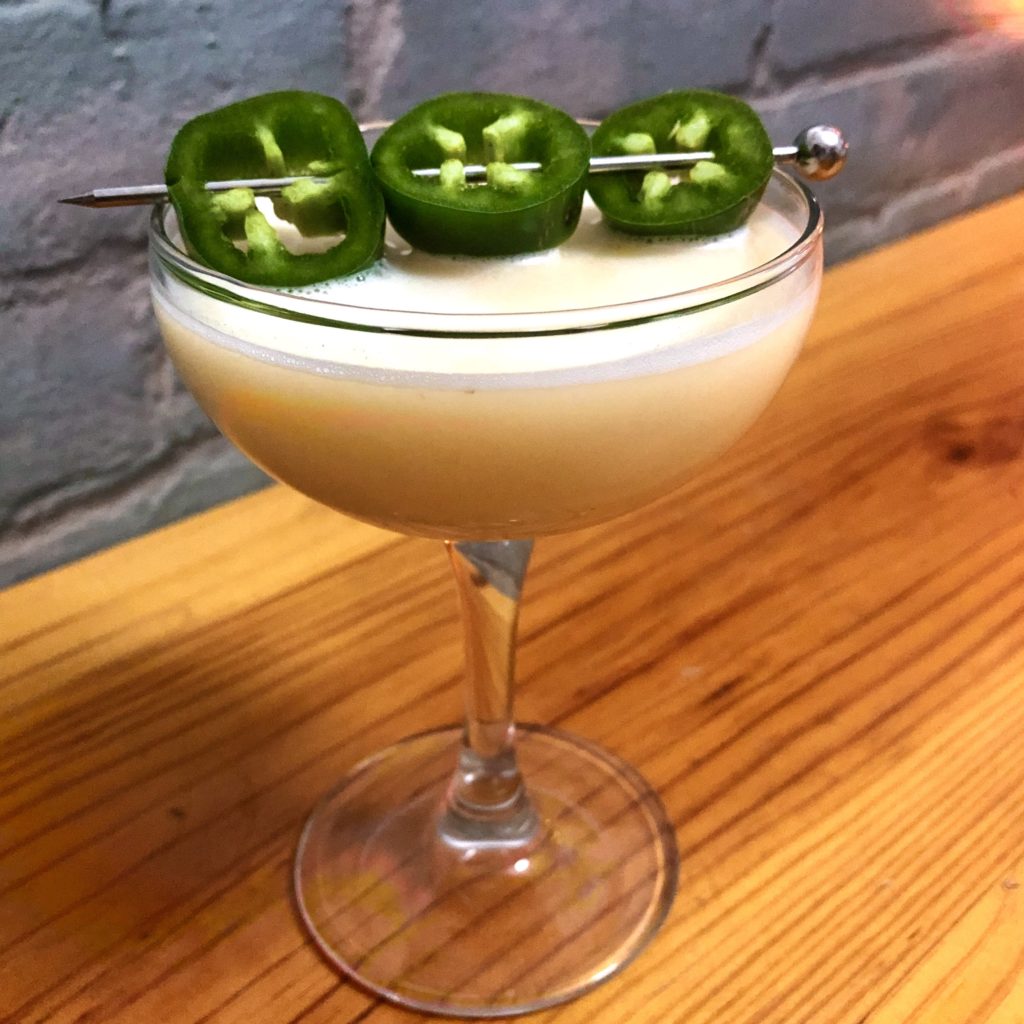 As I've mentioned many, many times during this series, the options in mini booze bottles are interesting. Limited isn't quite the right word, because the box of booze a friend in Kentucky sent to me in Missouri is rather nice. But as most liquor stores, it's an odd collection of flavored vodkas, weird rum creams and liqueurs that you've probably never heard of. This cocktail contains one of those, Somrus Mango Cream Liqueur.
I started with this cocktail from Hawaii magazine. I'm aware what I ended up with doesn't much resemble the original recipe which isn't creamy nor does it contain mango, but it's where I started. Credit where credit is due, Johnna always says.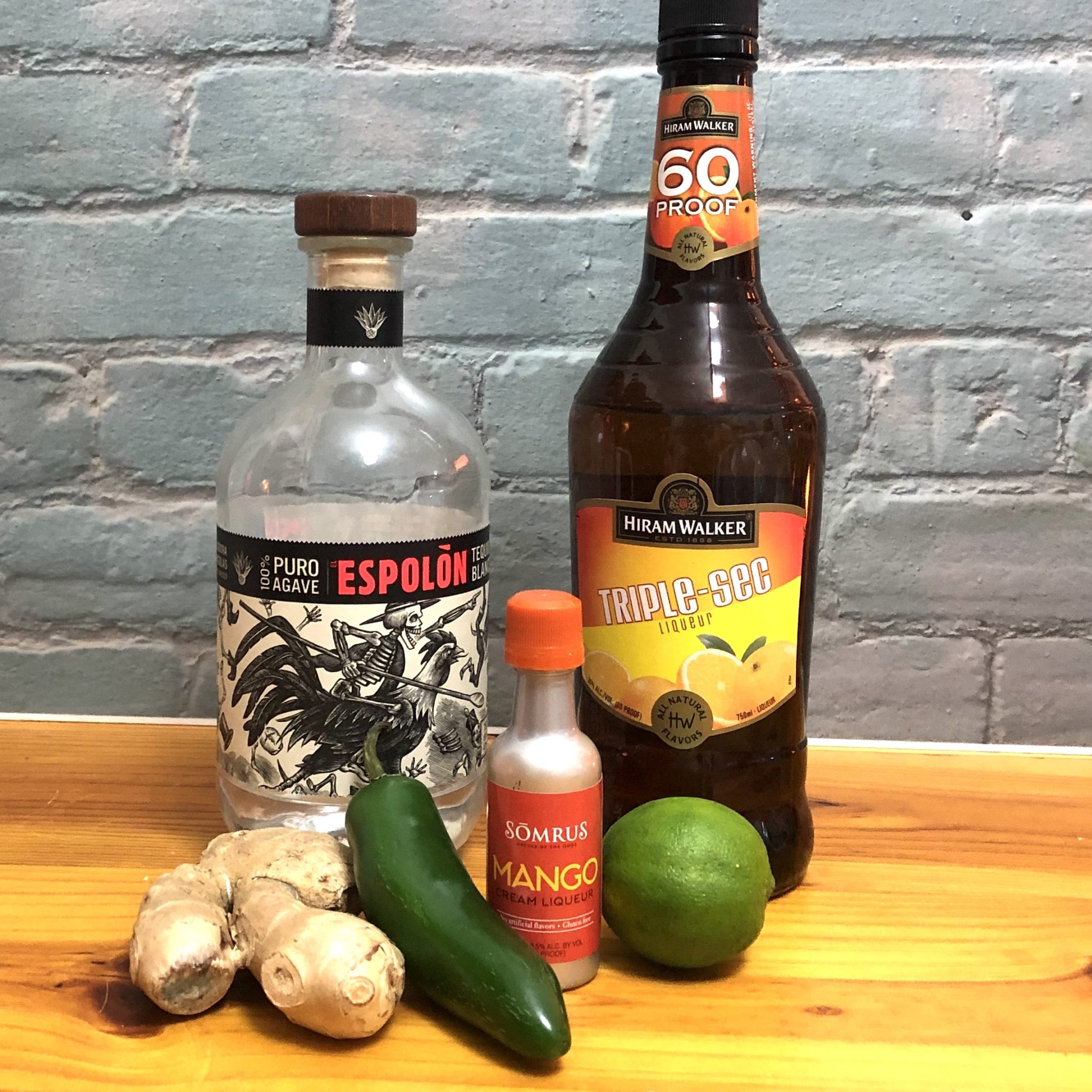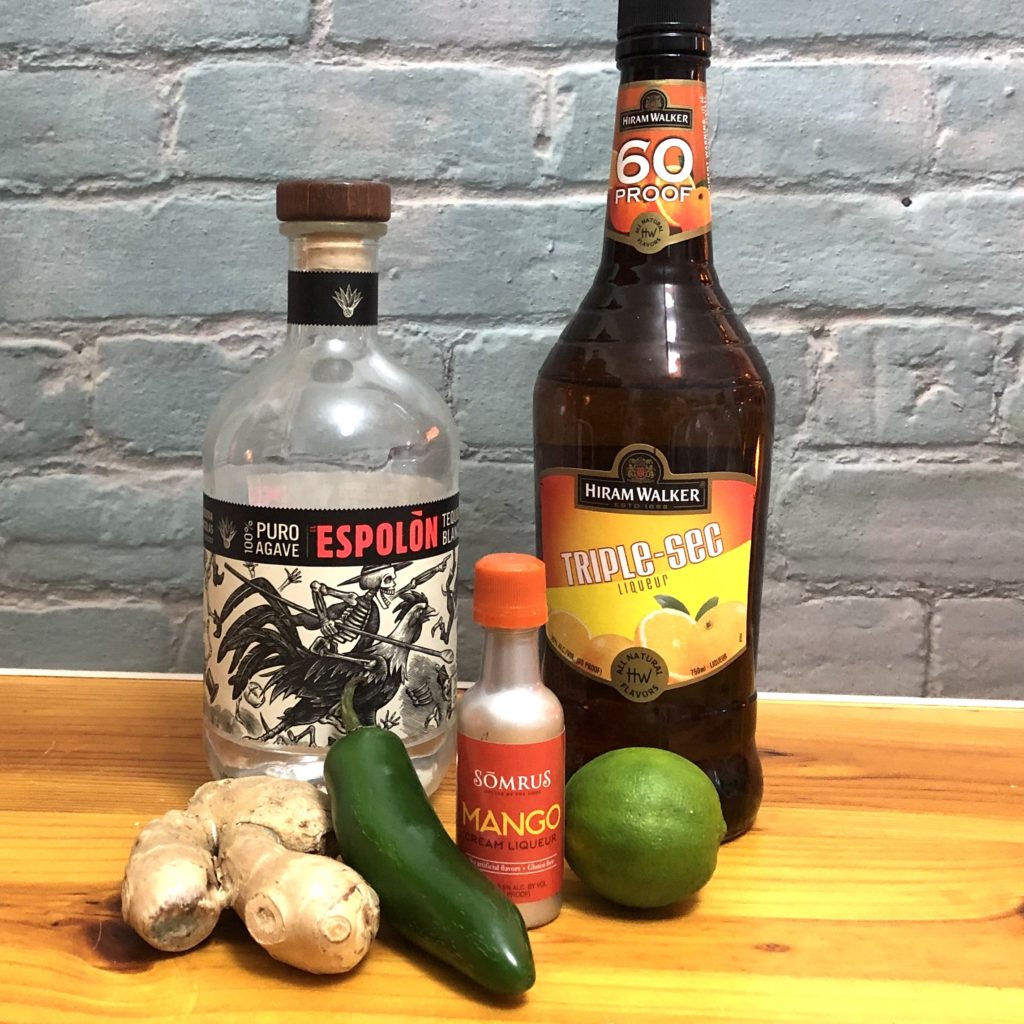 To begin, I muddled ginger root and an jalapeno slice in the bottom of the cocktail shaker, then added ice and the other ingredients. While I've complained about the odd choices in the mini bottles, I would consider buying a larger bottle of the mango cream liqueur. It's nice shaken with tequila and the sweetness is a great balance to the zing of ginger root and the heat of jalapenos.
Alrighty, on to the recipe…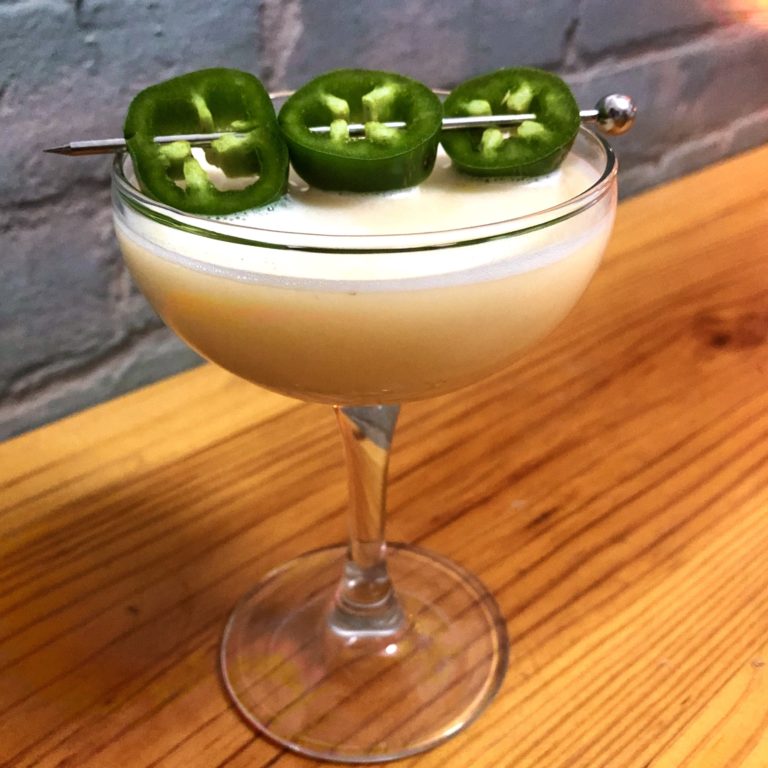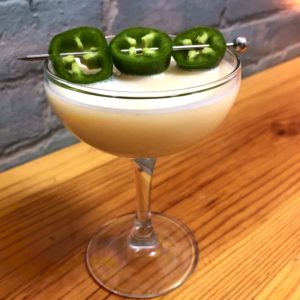 Mango Ginger Jalapeno Creamy Margarita
Ingredients
1

inch

slice fresh ginger root

1

jalapeno

1

mini bottle Somrus Mango Cream Liqueur

2

ounce

tequila

1

ounce

triple sec

2

Tablespoon

fresh lime juice

1 to 2

ounces

water

ice
Instructions
Mince, dice or microplane the fresh ginger root.

Add ginger root and one 1/2" slice of jalapeno to the bottom of a cocktail shaker. Muddle a bit.

Add ice to cocktail shaker with remaining ingredients. Shake, shake, shake.

Strain into two coupe glasses.

Garnish with additional jalapeno slices, shown here on a cocktail pick.
In case you missed the introduction, there is a Boozy Advent series going on here, written by Johnna's Favorite Fella John. He's sharing a cocktail each day, inspired by the Boozy Advent Tree purchased from Annie's Barn. Follow along each day through Christmas for a new cocktail recipe each day!
Day 1: Bourbon Nog
Day 2: Kahlua Ginger Fizz
Day 3: Bourbon Cider
Day 4: Tequila Manhattan
Day 5: Cinnamon Roll Cocktail
Day 6: Painkiller Cocktail
Day 7: Scotch and Soda
Day 8: Santa Shot
Day 9: Bourbon Apple Cocktail
Day 10: White Russian
Day 11: Runaway Lime
Day 12: Brandy Maple Milk Punch
Day 13: Baileys Hot Cocoa
Day 14: Bourbon Banana Colada
Day 15: Baby Yoda Margarita
Day 16: Horsefeather Cocktail