This post contains affiliate links. See my disclosure for more information.


For the 18th Day of Boozy Advent, I chose an absolute cheater of a cocktail. Coffee and Kahlua.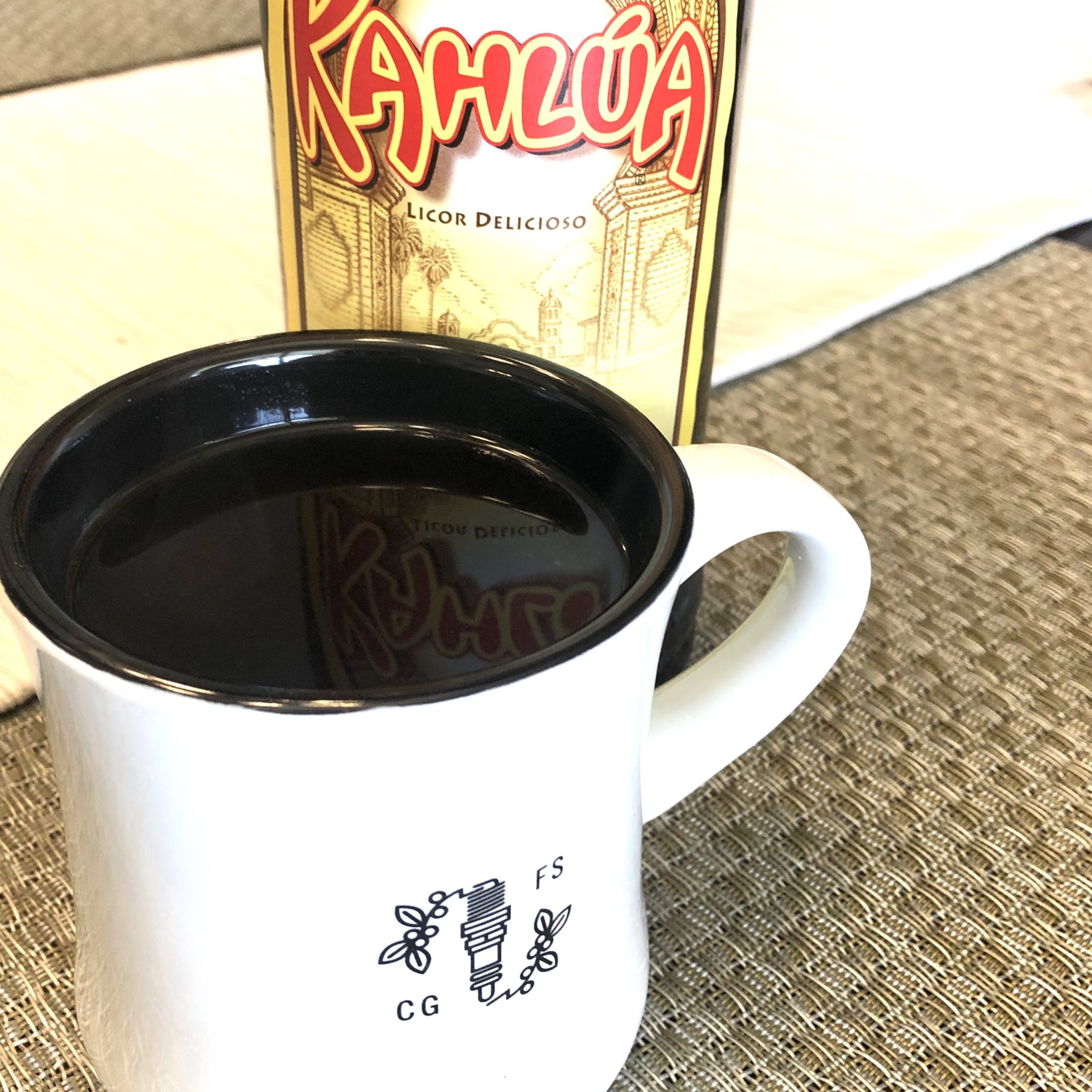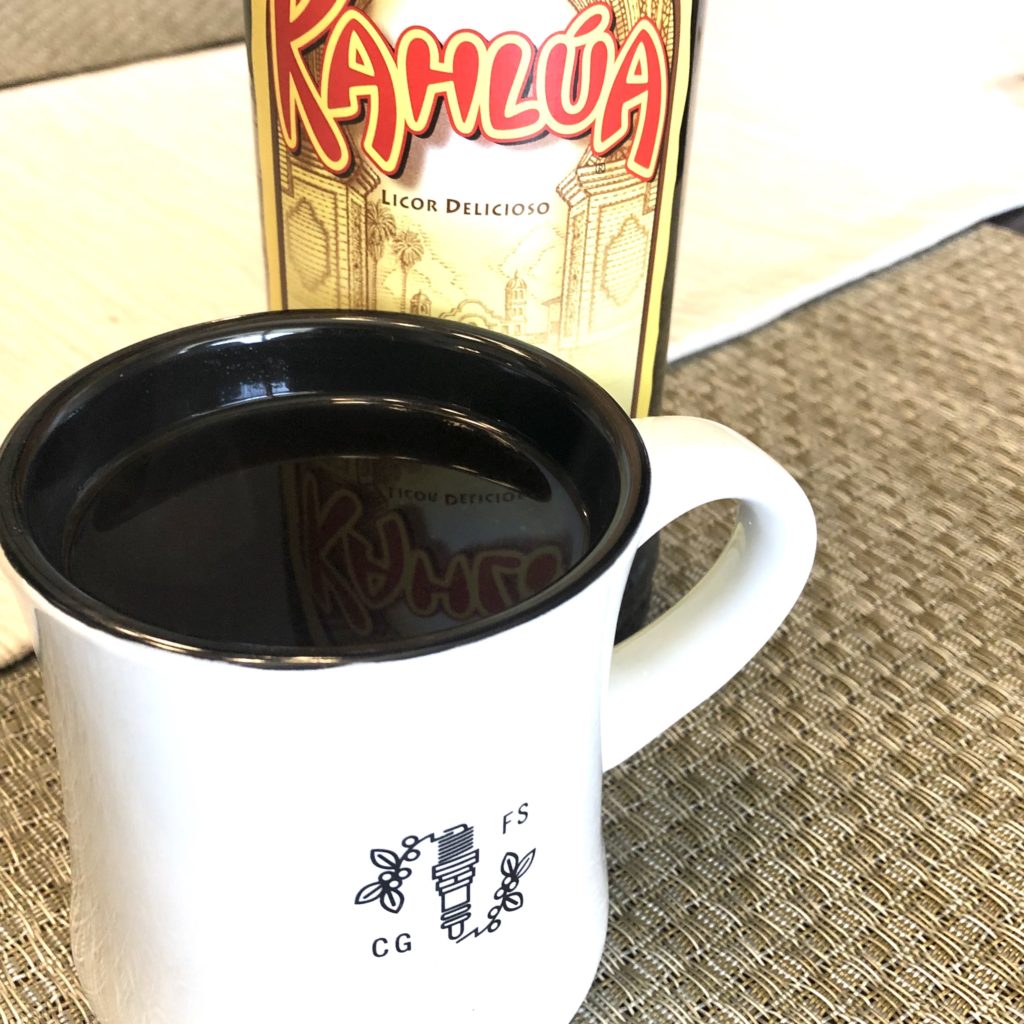 We had Christmas Brunch with friends. Since I didn't have a mini bottle of champs to make a mimosa, I went with coffee and Kahlua.
There's no recipe for this, just mix to your level of booziness.
Next year, I'm thinking I may turn the Boozy Advent Tree around so there are no numbers on it and put it on our beverage bar. Fill it up with Bailey's and Kahlua, mini bottles I like added into coffee and hot cocoa. I didn't succeed in having one cocktail every day of advent, but think it would be a fun use of the tree to use it for everyone having coffee and cocoa here during the holidays.
In case you missed the introduction, there is a Boozy Advent series going on here, written by Johnna's Favorite Fella John. He's sharing a cocktail each day, inspired by the Boozy Advent Tree purchased from Annie's Barn. Follow along each day through Christmas for a new cocktail recipe each day!
Day 1: Bourbon Nog
Day 2: Kahlua Ginger Fizz
Day 3: Bourbon Cider
Day 4: Tequila Manhattan
Day 5: Cinnamon Roll Cocktail
Day 6: Painkiller Cocktail
Day 7: Scotch and Soda
Day 8: Santa Shot
Day 9: Bourbon Apple Cocktail
Day 10: White Russian
Day 11: Runaway Lime
Day 12: Brandy Maple Milk Punch
Day 13: Baileys Hot Cocoa
Day 14: Bourbon Banana Colada
Day 15: Baby Yoda Margarita
Day 16: Horsefeather Cocktail