This post contains affiliate links. See my disclosure for more information.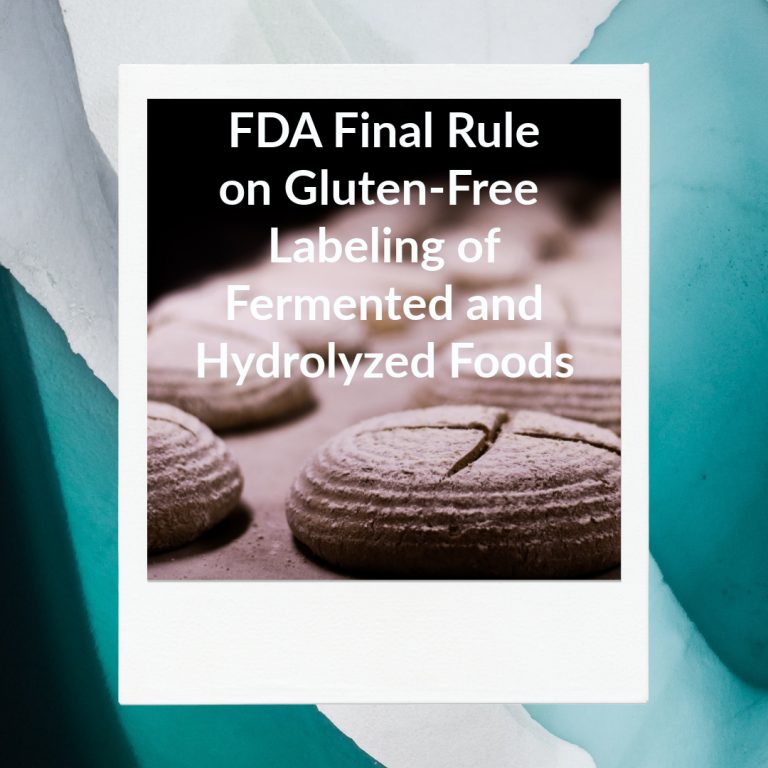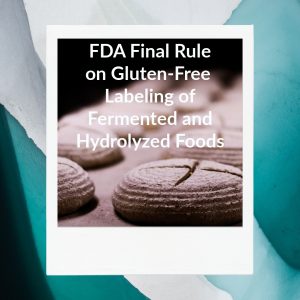 If you need foods labeled gluten-free to truly be gluten-free, please read on. Today the FDA issued a final rule on gluten-free labeling of fermented or hydrolyzed foods. What does that mean? Here's the simplest way to explain:
The definition of "gluten-free" in the FDA's 2013 Gluten-Free Labeling Rule has NOT changed.
The rule pertains to foods such as soy sauce, yogurt, sauerkraut, pickles, cheese, FDA regulated beer and wine, hydrolyzed plant proteins and green olives. It also covers distilled foods, such as distilled vinegars.
Gluten breaks down during fermentation or distillation. There is NO analytical method (testing) currently available to show if those food products meet the definition of gluten-free. (Think of this "breaking down" of gluten as bursting one big piece of gluten into tiny pieces of gluten that current testing methods cannot see. Gluten is likely still present, there simply is not a test that accurately determines this.)
Manufacturers of related food products are required to make and keep records assuring the food meets the definition of gluten-free before fermentation or hydrolysis, as well as evaluate cross contact potential. The manufacturer must have measures in place to prevent introduction of gluten during manufacturing. (This means NO gluten-containing ingredients, per the 2013 Gluten-Free Labeling Rule.)
This is a WIN for the gluten-free community. Let's hope the FDA will follow through and enforce this rule on the foods that have been wrongly labeled for years.
Big thanks to Gluten Free Watchdog for leading the charge on letter writing and email campaigns on this topic. And another big thanks to all of you who participated in postcard writing initiatives, those I have hosted as well as those hosted by other gluten-free advocates. This is proof that we can use our voices to have a positive impact on change. A postcard, an email, a letter can absolutely make a difference. Tricia of Gluten Free Watchdog often seems to be a nearly solo voice in these efforts, but your voice in support of issues like this is so important. So glad many have spoken up and change is happening!
Sources:
2013 FDA Gluten Free Labeling Rule
2020 FDA Final Rule Food Labeling; Gluten-Free Labeling of Fermented or Hydrolyzed Foods*
*This is the unpublished PDF of the Final Rule. The page in its official form will be published on 8/13/2020.
2019 Article on Detection and Quantitation of Gluten in Fermented-Hydrolyzed Foods by Antibody-Based Methods: Challenges, Progress, and a Potential Path Forward. (Published on site of U.S. National Library of Medicine and National Institutes of Health website.)