This post contains affiliate links. See my disclosure for more information.


If you are preparing your menu for Thanksgiving in Kansas City and could use a little help with pie, rolls and more, you've come to the right place. Welcome to the Kansas City Gluten-Free Thanksgiving Guide 2020.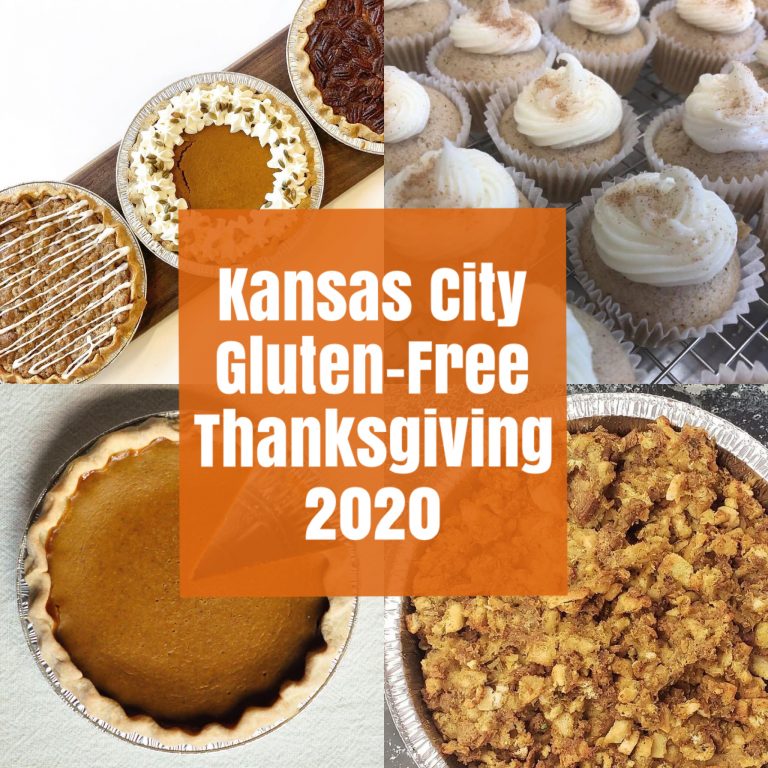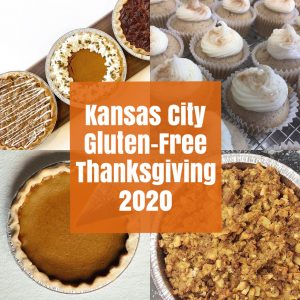 With more dedicated gluten-free bakeries than ever in the Kansas City area, Thanksgiving is going to be delicious this year. I've compiled a list of offerings and ordering date guidelines for 2020 below. There are multiple options for pie, dinner rolls, stuffing/dressing, breakfast treats and so much more! I've added options from non-dedicated gluten-free businesses at the bottom of the post. Please ask all relevant questions to be certain you are comfortable with their processes for avoiding cross-contact before ordering.
Kansas City Gluten-Free Thanksgiving Guide 2020
Clarity Gluten-Free, 318B South Hudson Street, Buckner, Missouri
Dedicated gluten-free
Please place orders by Monday, November 16th. They are offering dinner rolls, cinnamon rolls, 6″ and 9″ pies, stuffing, iced sugar cooking, cupcakes, cheesecakes, layer cakes and more! Clarity carries products from many different gluten-free bakeries, cafes and kitchens from around the area. They can be reached by phone or text at 816.516.6007.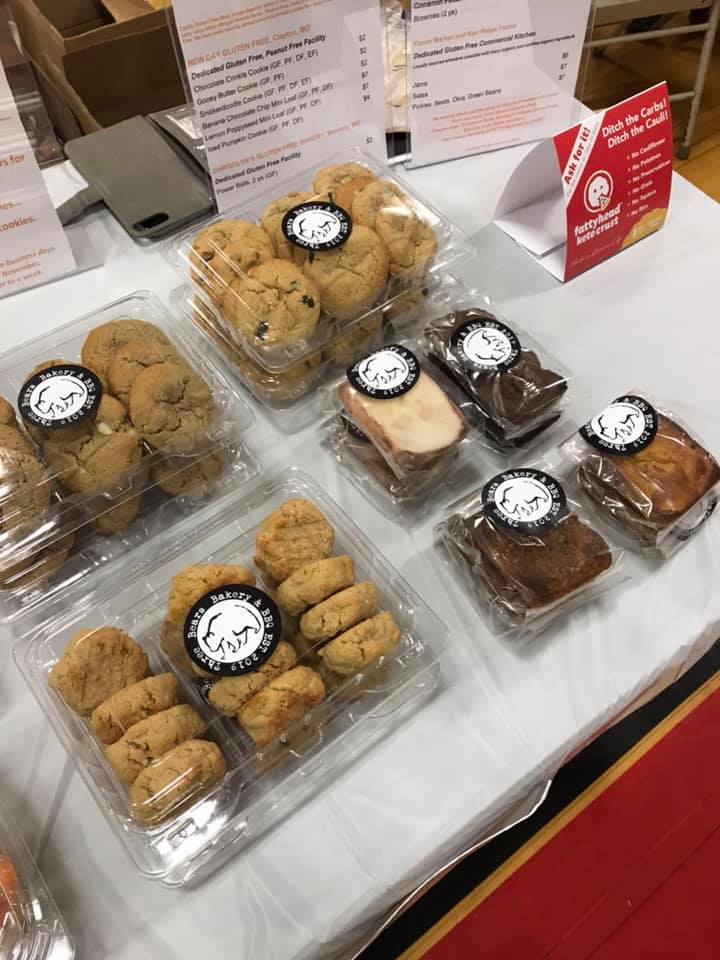 Emily Kate's Bakery, 3008 S 44th Street, Kansas City, KS
Dedicated gluten-free and kosher
Their Thanksgiving Holiday Menu is online and loaded with all of the traditional items and many Take & Bake items. All items are available for pick-up from Friday, November 20th through Wednesday, November 25th if you PRE-ORDER by Friday, November 20th. They are offering their full regular menu for pre-order if you order by the 13th. The Thanksgiving menu includes pumpkin pie, Thanksgiving sugar cookies, Chocolate Espresso Cake, Classic Cornbread, dinner rolls and cinnamon rolls (both baked and for Take & Bake), Apple Streusel Pie, Rugelach, Pumpkin Spice Cake with Salted Caramel Drip, S'mores kits, Chocolate Silk Pie, Pumpkin Whoopie Pies, Carrot Cake, Biscuits and Pie Crust.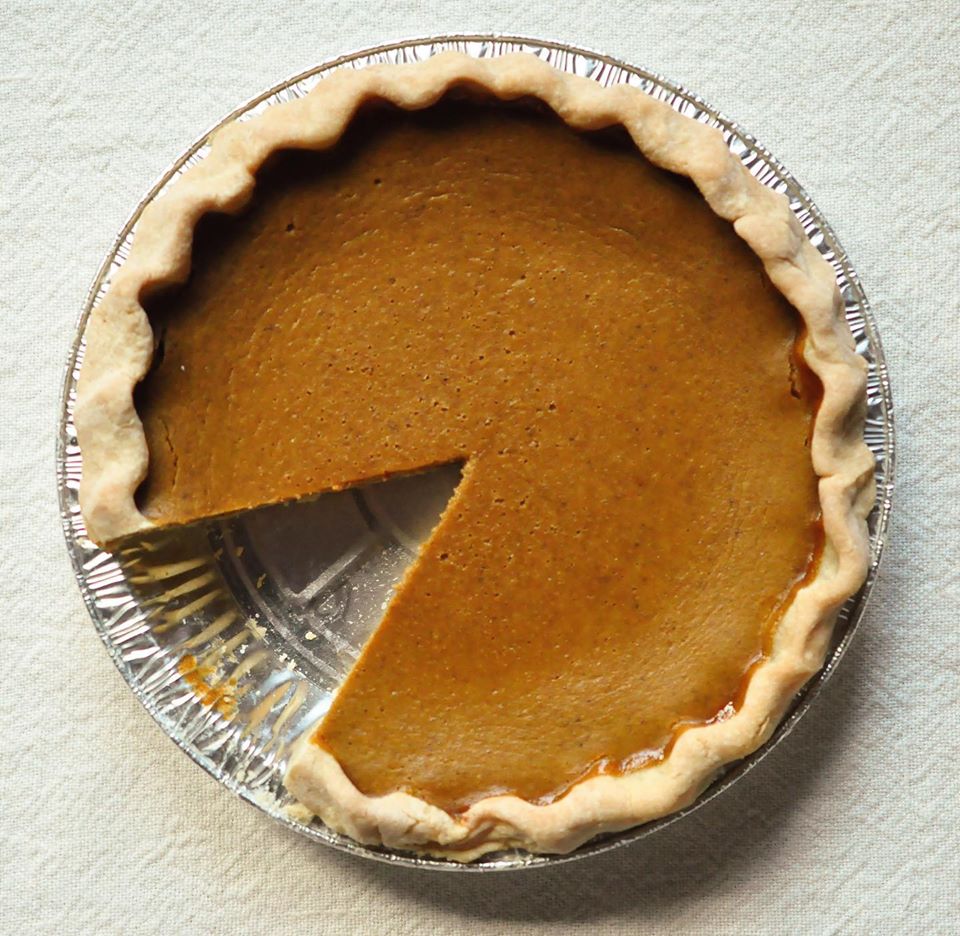 The Littlest Bake Shop, 645 E. 59th Street, Kansas City, Missouri
Dedicated gluten-free, dairy-free, egg-free and vegan

Their Thanksgiving menu is coming on November 16th. This charming little bakery is the best-kept gluten-free secret in town with thoughtfully sourced ingredients, including pecans from a dedicated facility and purity protocol oats.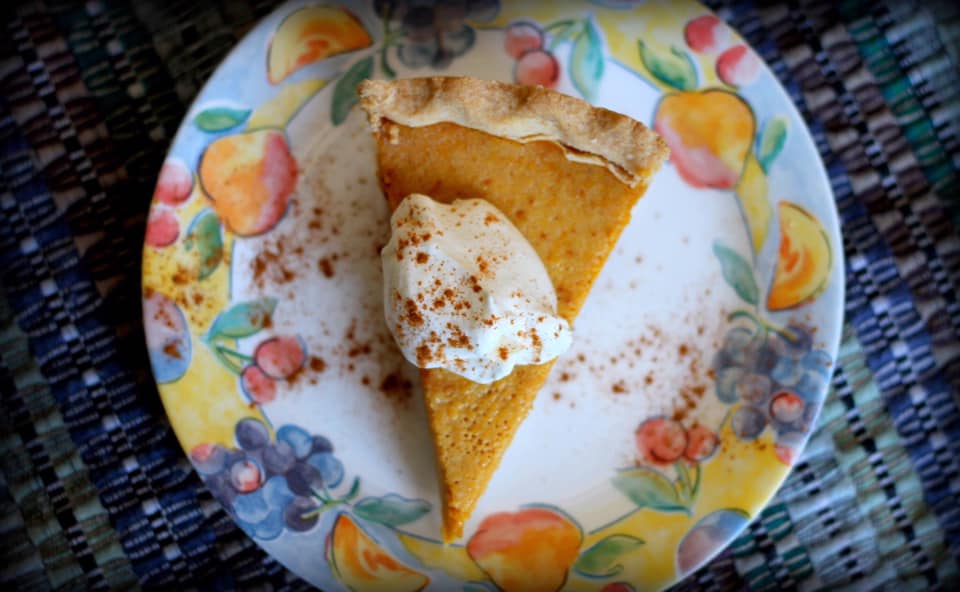 Morgana's, 9711 E. 63rd Street, Raytown, Missouri
Dedicated gluten-free, vegan and dairy-free options.
Pre-orders accepted here until 10PM on November 20th, pickup times are by appointment only on the 24th and 25th at this link. Pickup in front of the bakery, masks MUST be worn. Offering Pumpkin Pie, Pecan Pie, Apple Pie, Cherry Pie, Chocolate Silk Pie, Chocolate Silk Pie with Caramel topping, 1/2 pound loaves of bread, rolls and Hawaiian rolls in addition to their regular offerings.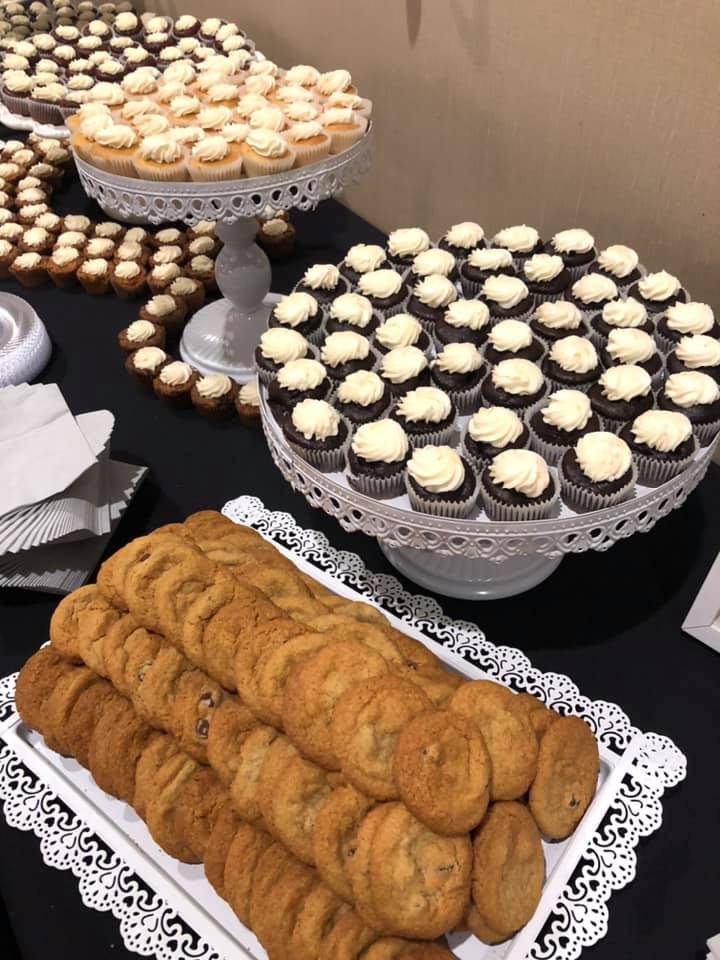 Red Ridge Farms, 1461 NW US 50 Hwy, Holden, MO
Dedicated Gluten-Free
If you'd like to order your ENTIRE Thanksgiving meal gluten-free, this is THE place to do that. But you must do it QUICK, as pre-orders end November 14th. They are offering smoked and uncooked turkeys, sliced, smoked and cooked ham, pastured pork, smoked and sliced brisket, dinner rolls, party potatoes, gravy, stuffing, keto stuffing, green bean casserole, sweet potato casserole, smoked baked bean medley, smoked french onion dip, edamame hummus, cranberry sauce, cinnamon red hot candied apples, pecan pie, pumpkin pie, apple pie, cherry pie, peach pie, pumpkin cheesecake, a selection of keto-friendly pies. They source many of their offerings from local farmers. They have pick up locations in their store and also in Lee's Summit and Brookside on the 21st. This Facebook post has all of the details, including how to order.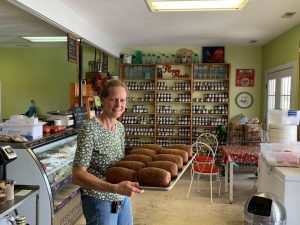 Safe Bakes, 1599 Iron Street, North Kansas City, Missouri in the Iron District
Free from gluten, dairy, eggs, soy, peanuts, wheat, tree nuts, fish and shellfish.
Safe Bakes in partnering with Betty's Pies this year. Pies are made in a shared commercial kitchen, however dedicated utensils and work spaces are used to eliminate cross contact. All pies contain pea protein and the pumpkin pies contain coconut. They are offering pumpkin, cherry and apple pies in 5″ and 9″ sizes. Ordering form is here.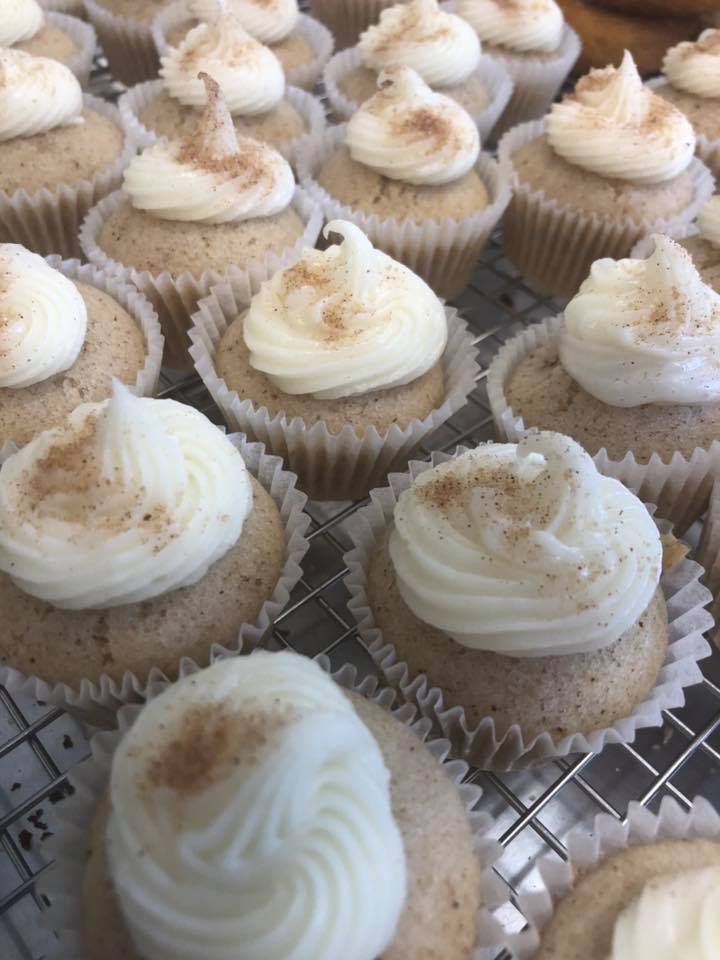 Billie's Grocery, 3216 Gillham Plaza, Kansas City, MO 64109
While Billie's is not dedicated gluten-free, there is very little gluten in their facility. Their bakery case is full daily with only gluten-free treats baked fresh. Here is their holiday menu. (The gluten I've noticed here is bread/buns for sandwiches, flour tortillas from Yoli in sealed packages kept separate from gluten-free baked goods and cooking classes in a separate space. I also avoid oats here as I haven't confirmed the brand used and don't know if it is purity protocol. I know it's a bit confusing since they are listed online as a gluten-free restaurant, but there is gluten here. Confirm when ordering.) Orders for Thanksgiving must be placed by November 22nd. Pumpkin pie, Pecan pie, Apple pie, Cheesecake, Cakes in several flavors including Pumpkin Caramel and Bourbon Butter Pecan, Raw Vegan Cakes, Cinnamon Rolls, Scones, Biscuits, Pumpkin Roll and Holiday Stuffing Mix.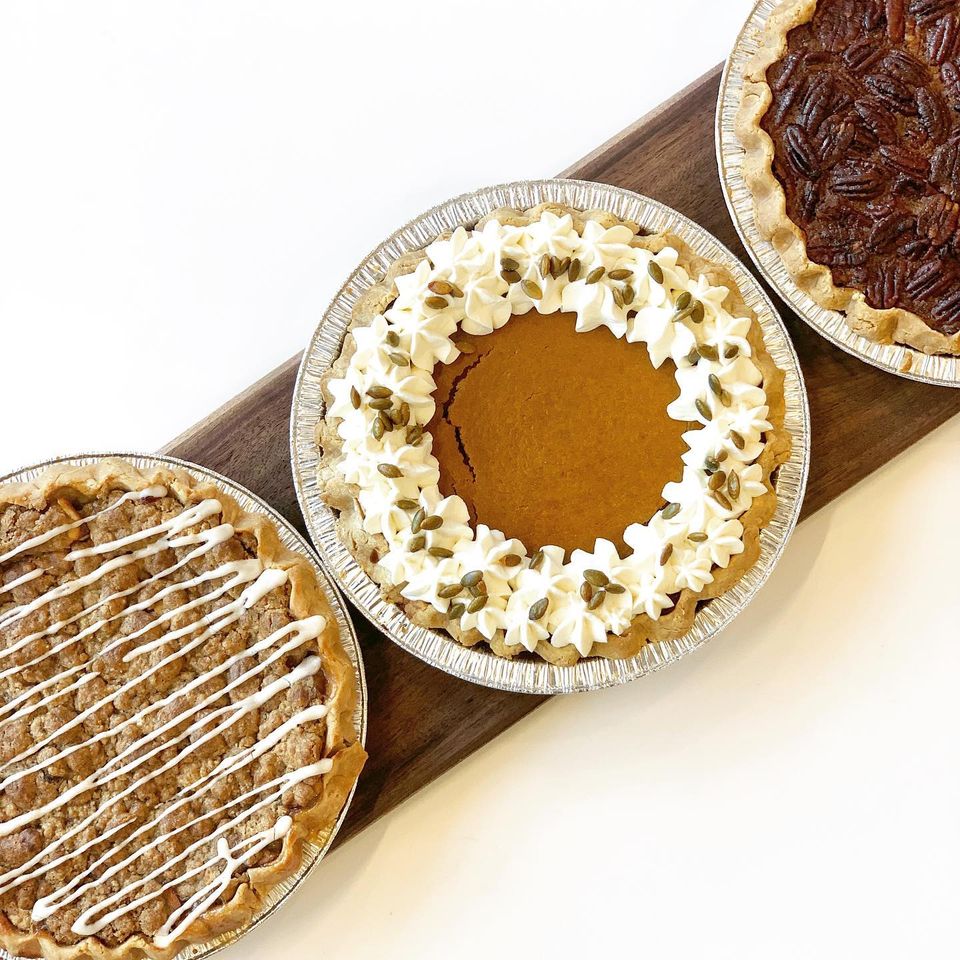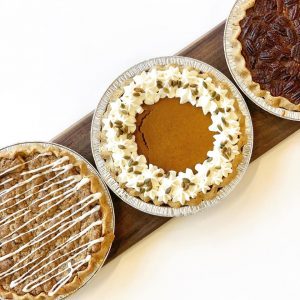 Broadmoor Bistro, 8200 W. 71st Street, Overland Park, KS 66204
Not dedicated gluten-free, limited offerings from an incredible culinary education, bistro, catering and farm program.
Pre-Order sales close at 12 noon on November 23rd, pickup on the 24th from 2-6, 25th from 8-12. Options are here, only Sage Bread Stuffing and Pumpkin Pie are offered as gluten-free.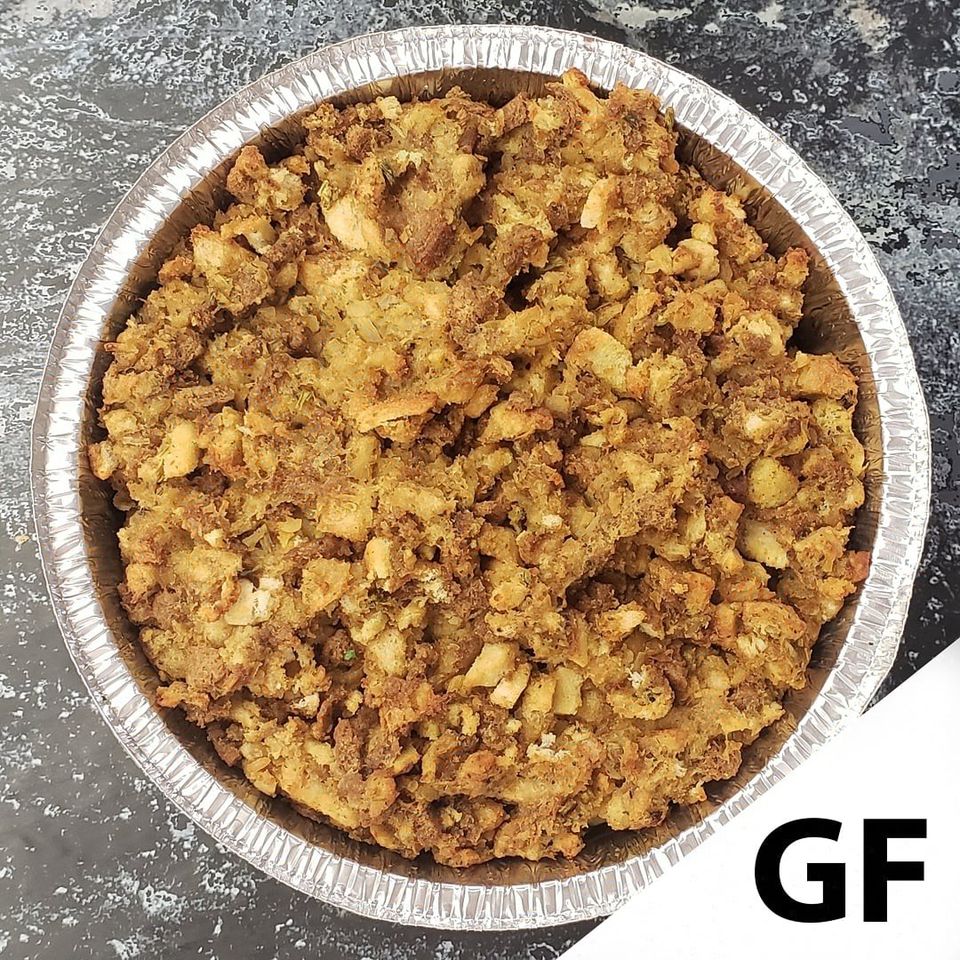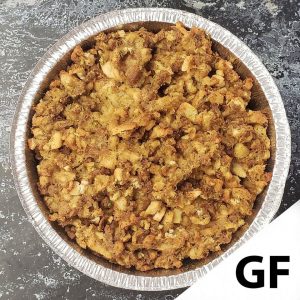 If you know of gluten-free options in the KC Metro that I should in the Kansas City Gluten-Free Thanksgiving Guide 2020, please drop a comment. Thanks so much and have a happy, safe Thanksgiving!