This post contains affiliate links. See my disclosure for more information.


Are you obsessed with graze boards? I make them often but in the cool weather months, having a warm element is a comforting, cozy addition. I'll show you how to make a fondue board, savory and sweet below!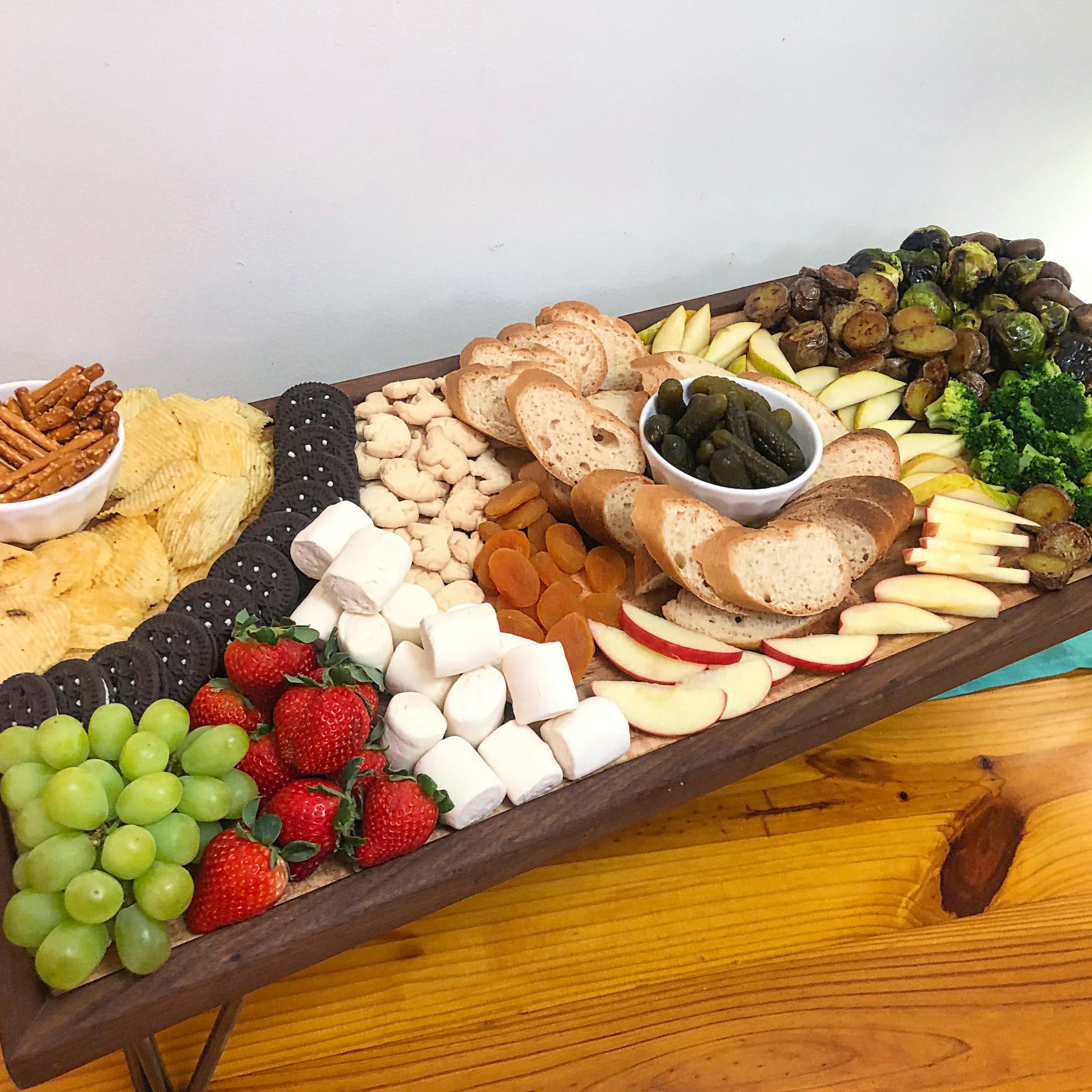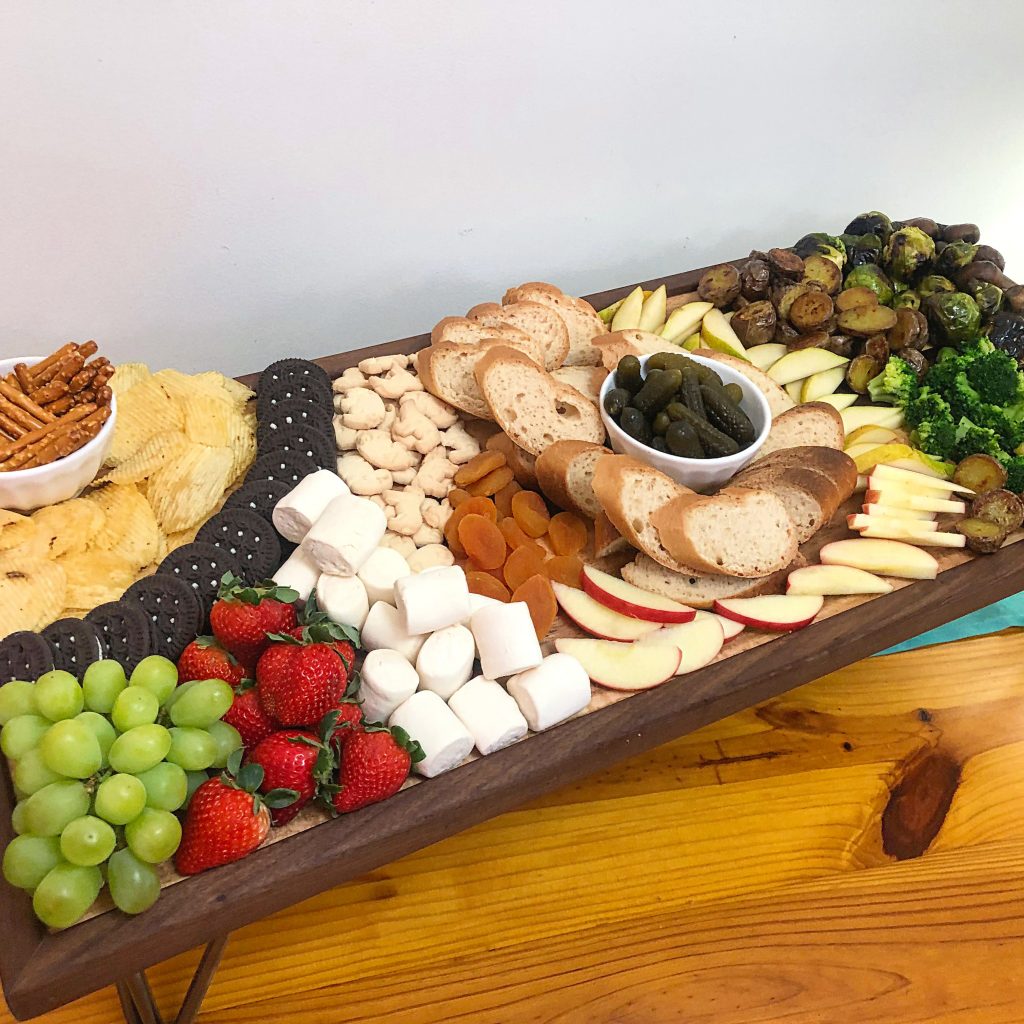 First up, you'll need to choose a board. I've used a custom made graze board created by Boda Woodworks. I gave Bill the dimensions I had in mind and had hairpin legs from Modern Urban Metals shipped directly to him. The legs give the board just enough height to make it perfect for sharing a graze on the sofa, a coffee table or ottoman but my favorite use is on our small kitchen table. Elevating the graze gives us more space for beverages, dips, fondue and such. This board is crafted of walnut and birdseye maple and has a light food-safe finish. Always make sure anything you are using for a graze board is food-safe.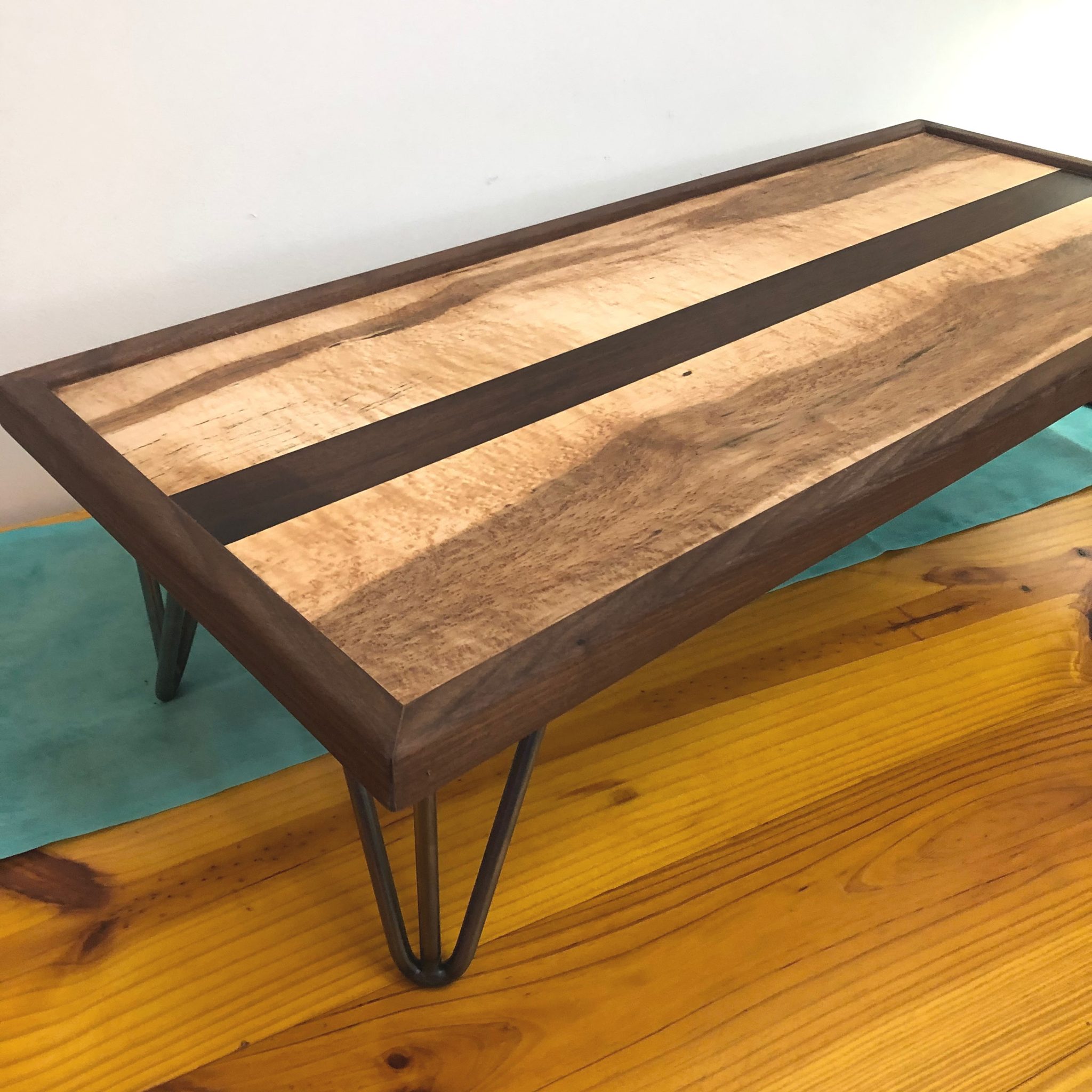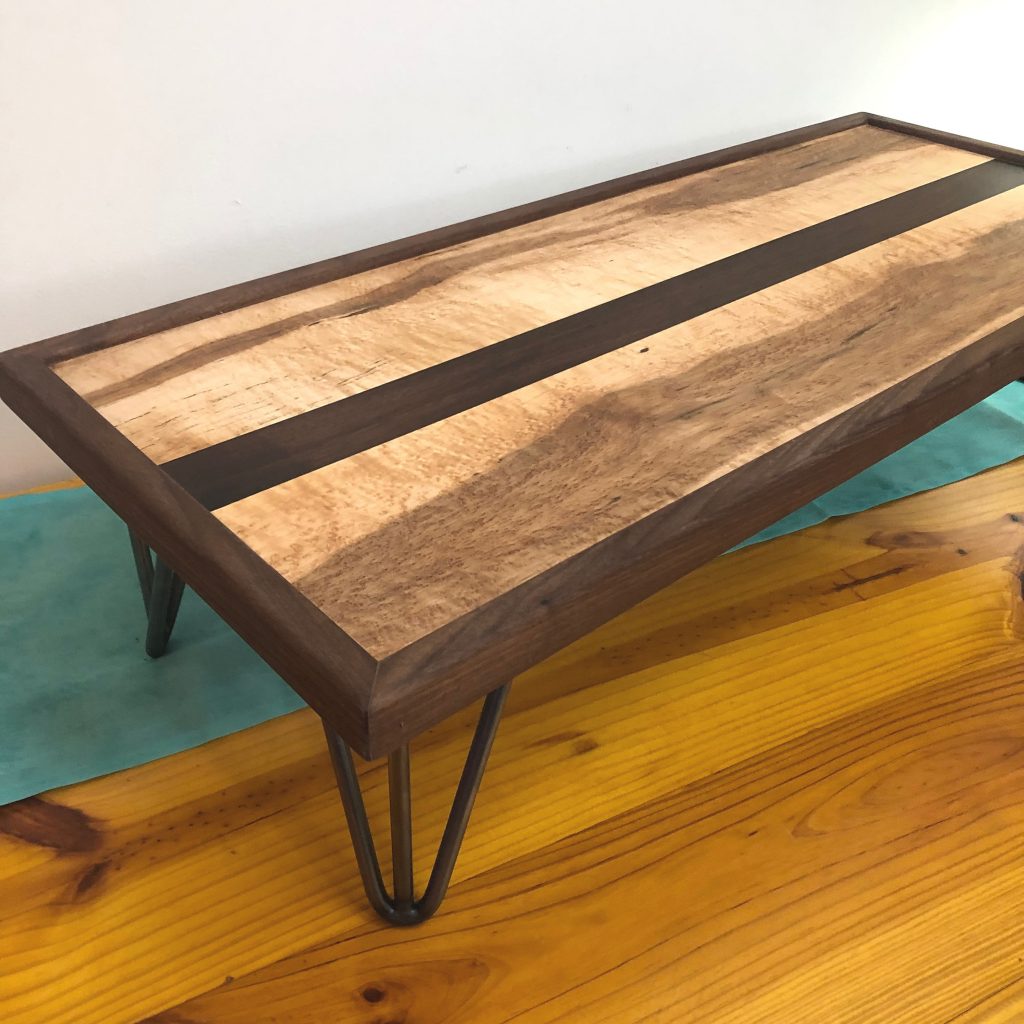 Next, want to think ahead about building your board. I took an in-person workshop from Sarah of Grazing KC and now she has a Video Workshop. I learned so much but still have a long way to go making boards as gorgeous as hers.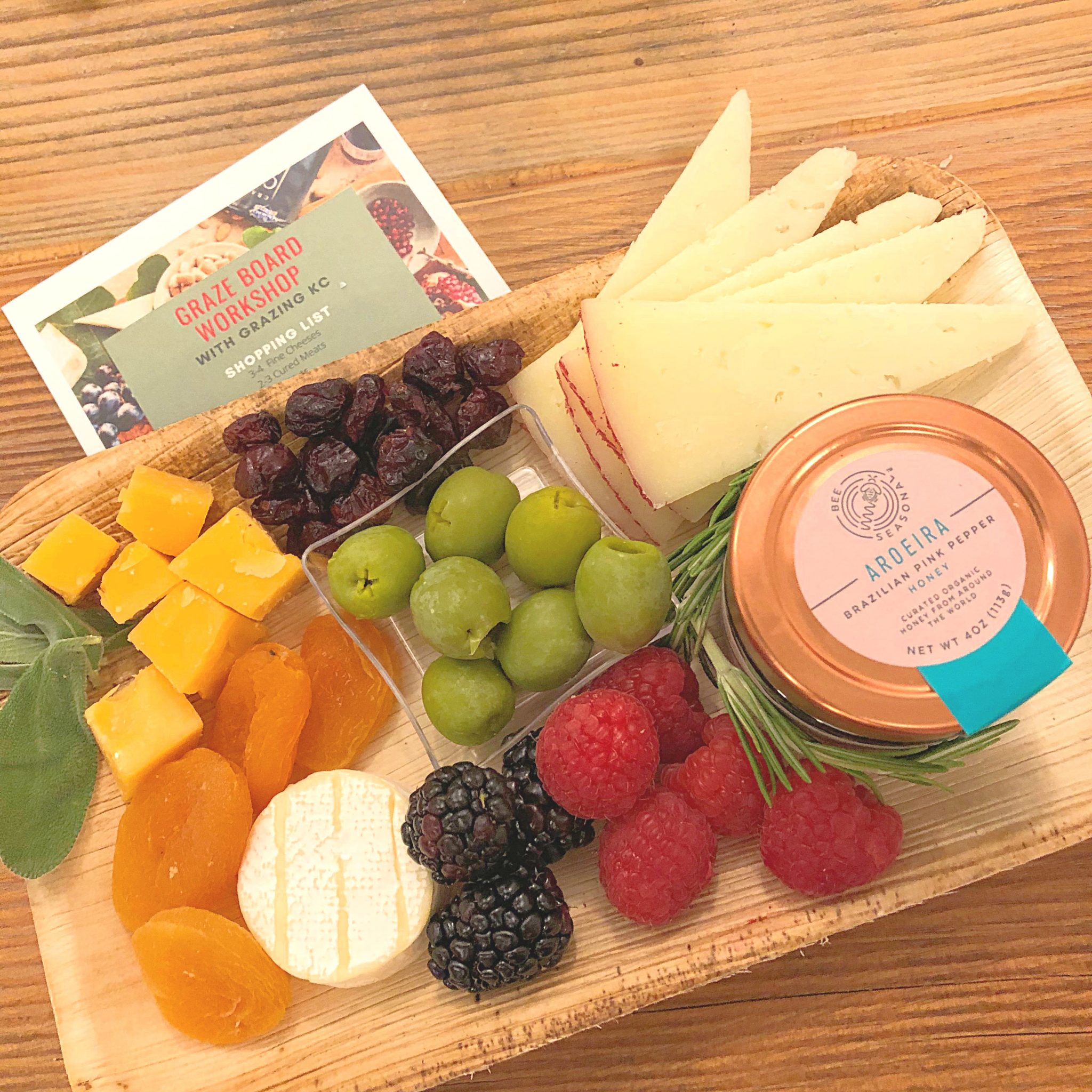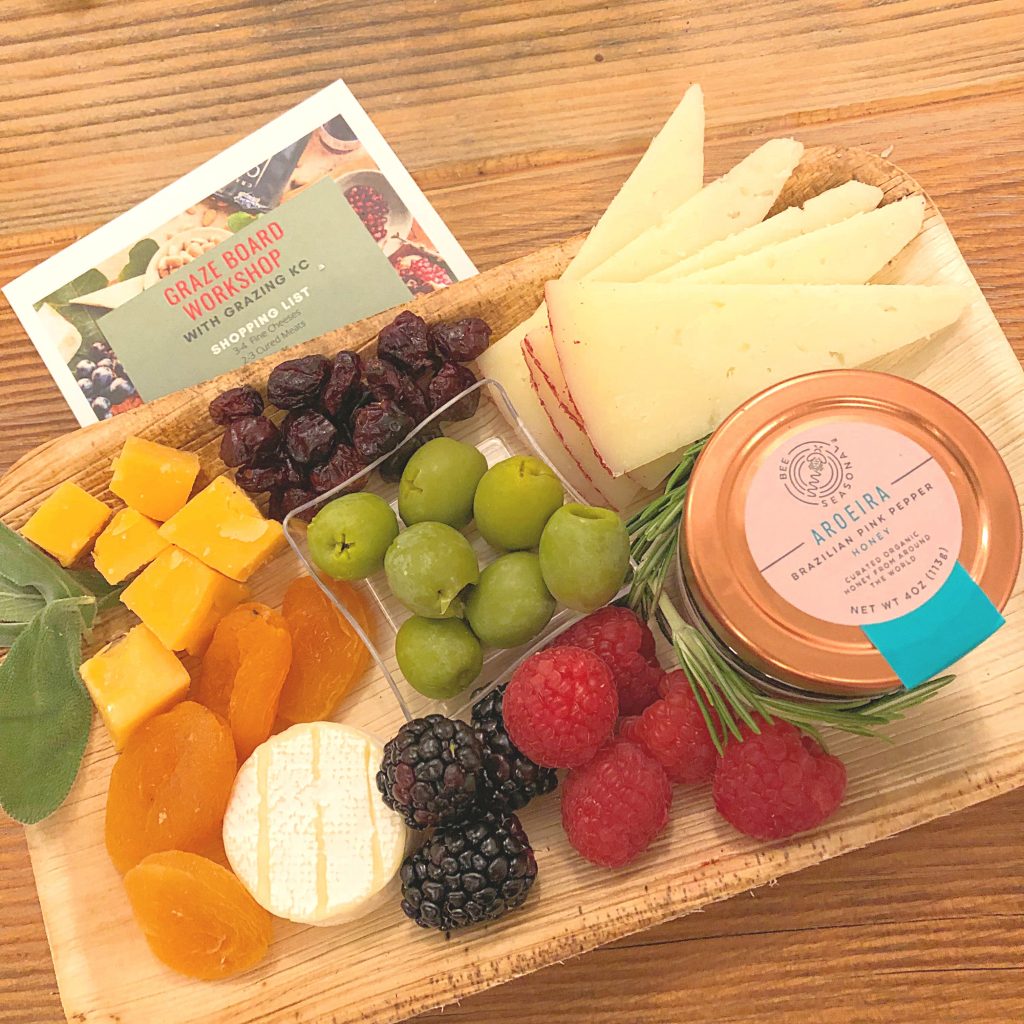 Now that you've got a board chosen and learned about building boards, you'll need to pick Savory or Sweet. Or will you? Why not do BOTH? I'm sharing below how to make a fondue board that can be both. Are you ready to make your shopping list?
Savory Fondue Recipes and Nibbles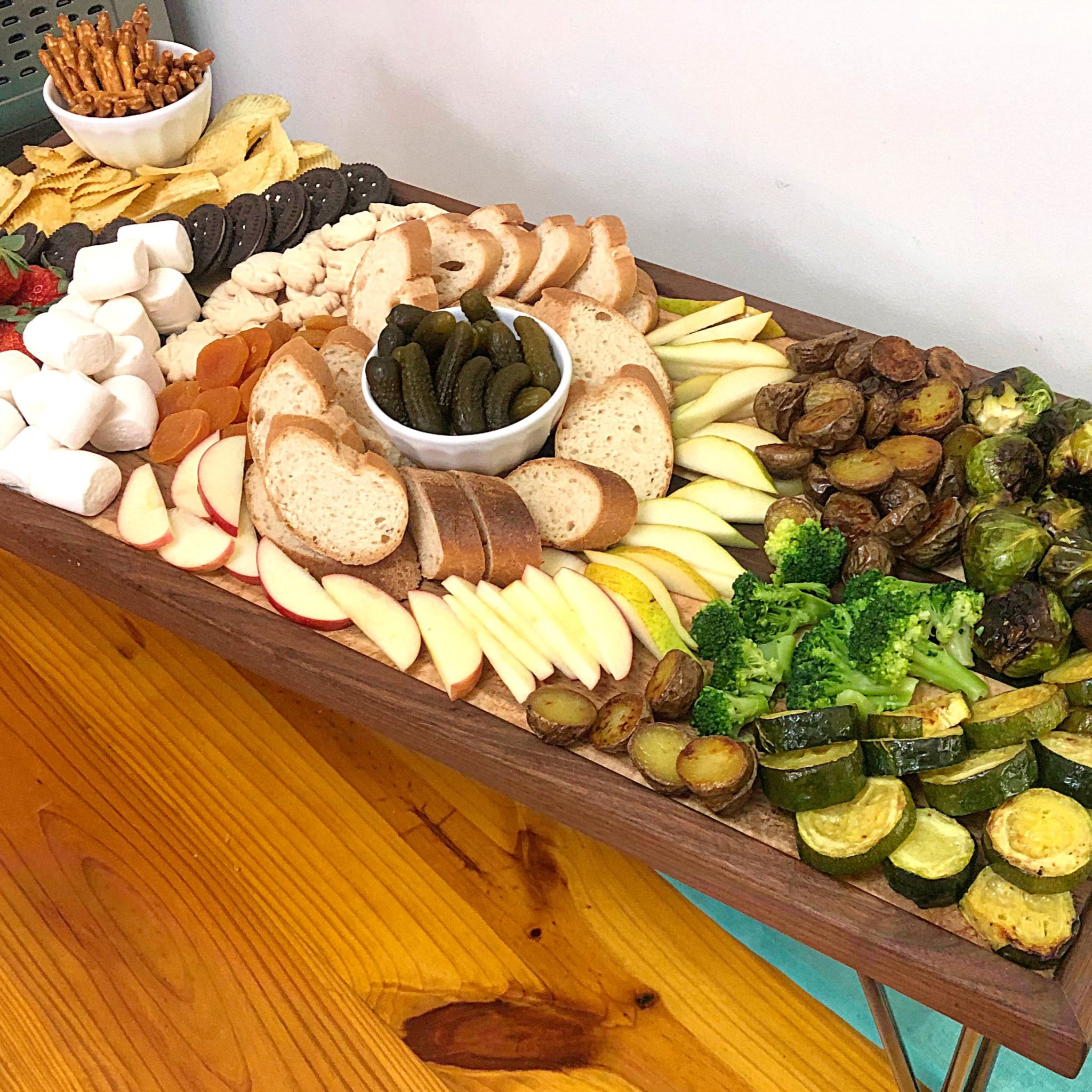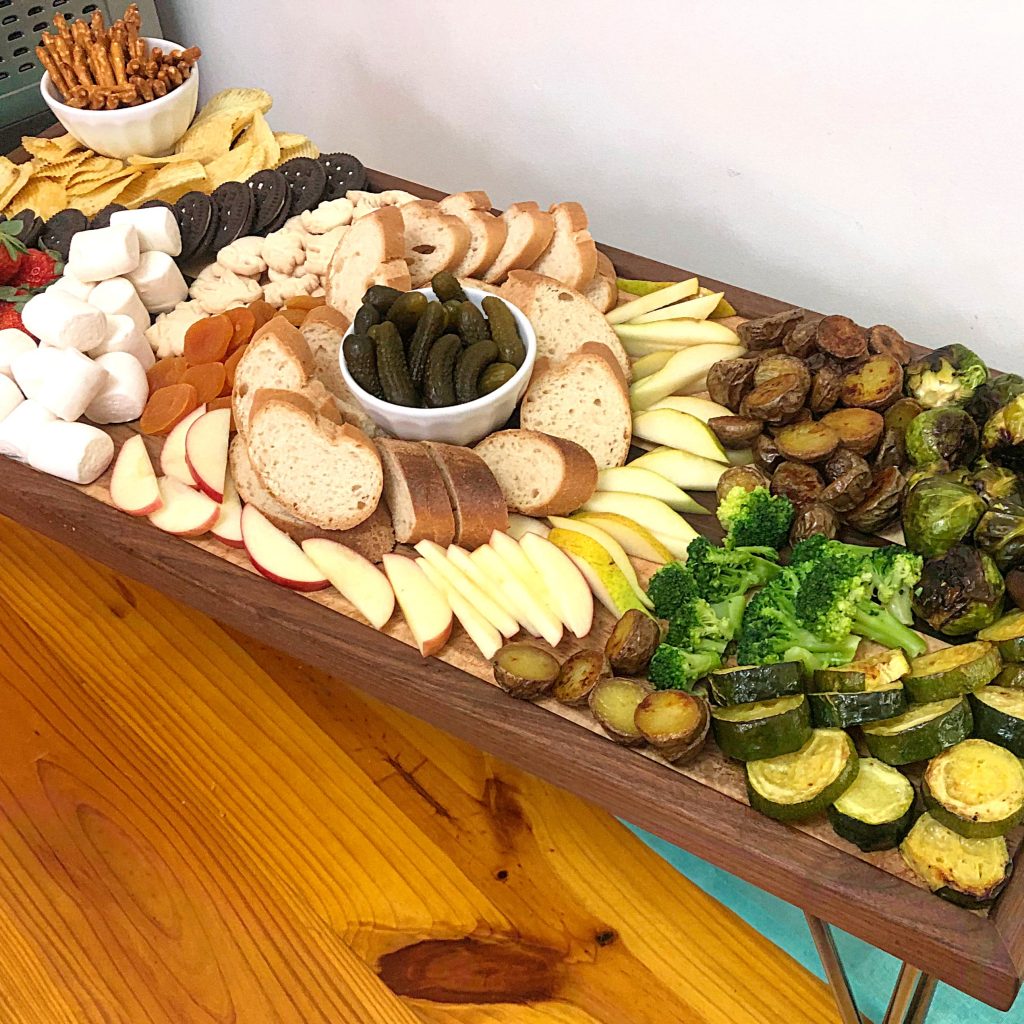 My favorite Cheese Fondue recipe is the Classic Swiss Cheese Fondue from Food and Wine. I adapted this recipe by using vegetable broth instead of white wine. If you are dairy-free, this Vegan Cheese Fondue recipe from Veganosity is divine. It is cashew-based, which makes for rich and creamy fondue.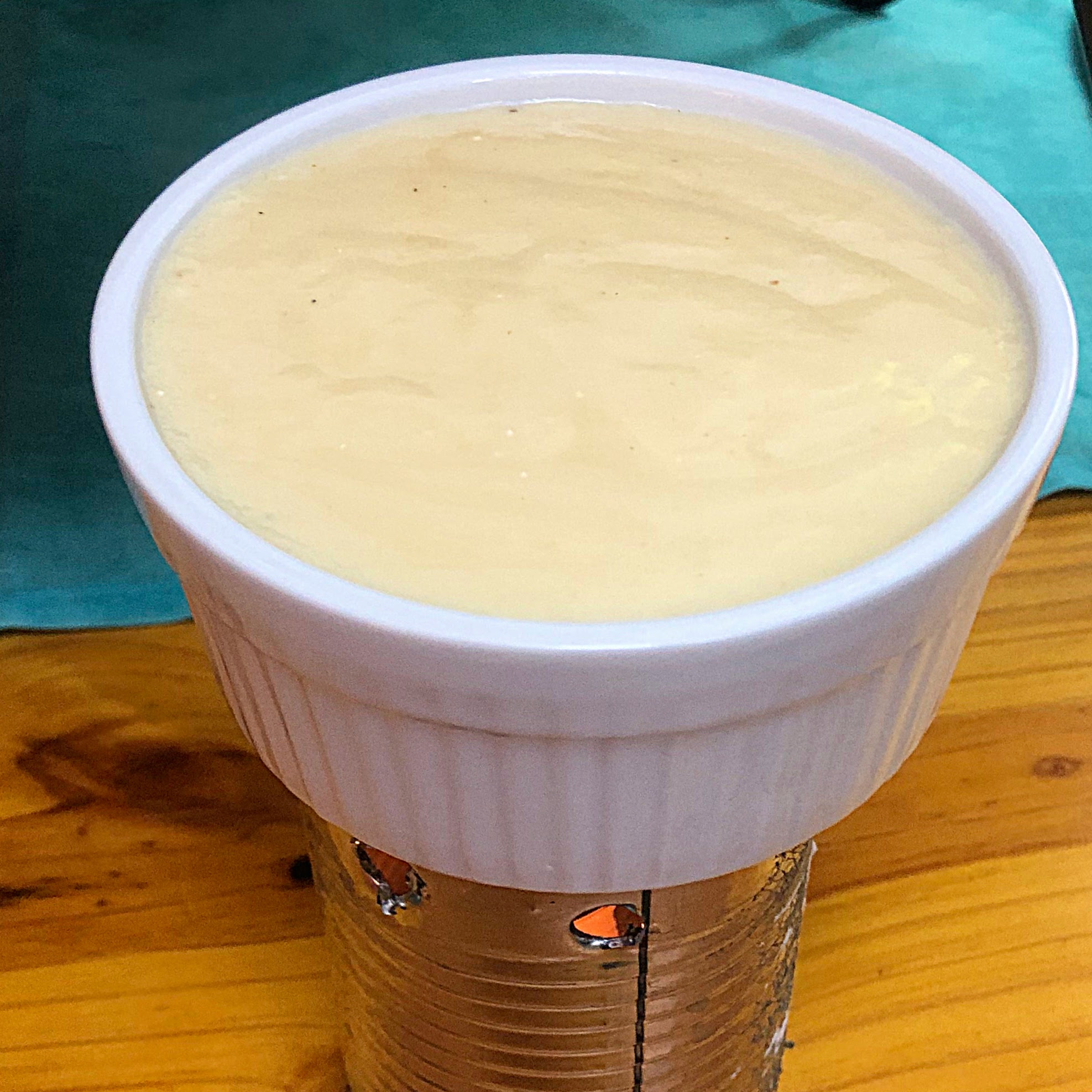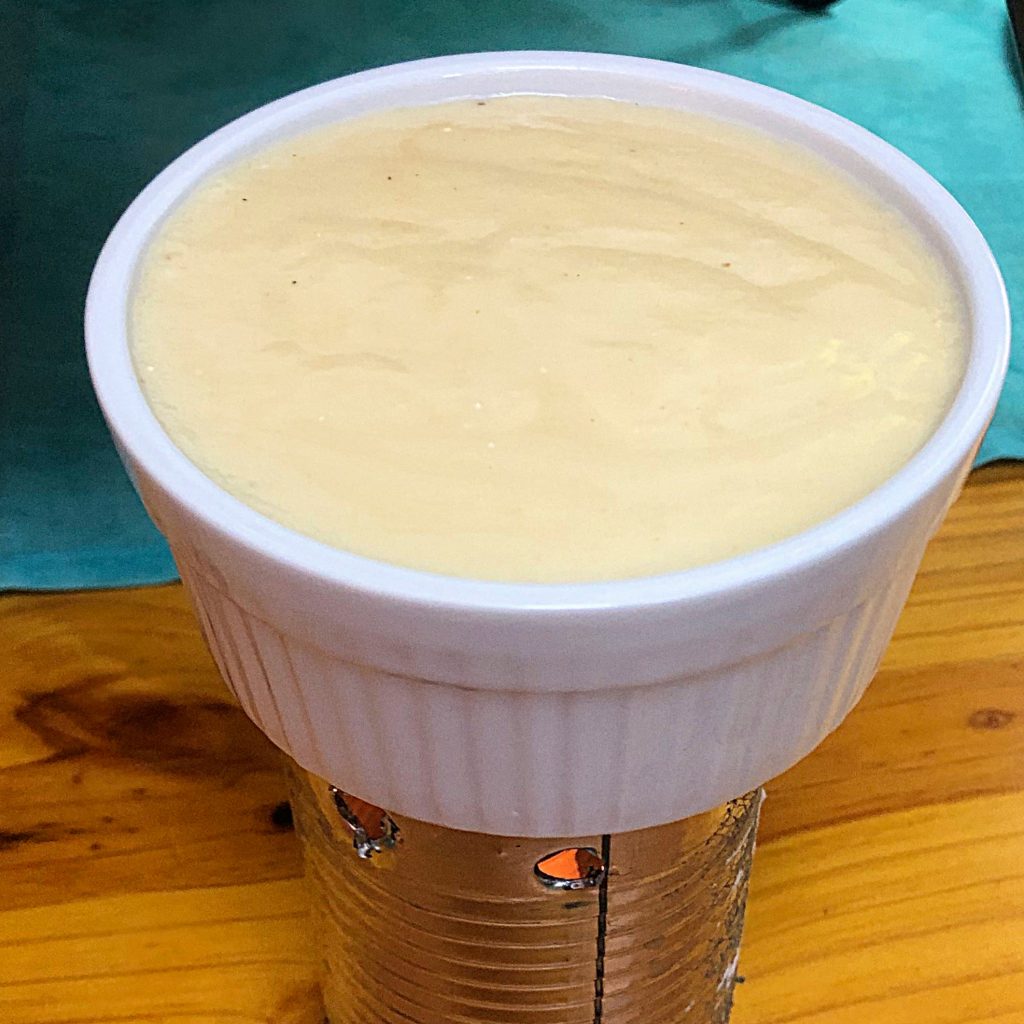 Savory Nibbles:
Bread Cubes or Slices (I like the Schar Baguette)
Roasted Zucchini Slices
Roasted Baby Potatoes
Roasted Mushrooms
Sliced Apples
Sliced Pears
Steamed Broccoli
Roasted Brussels Sprouts
Large Pasta Shapes (I like Paccheri from Morelli)
Cherry Tomatoes
Bell Pepper Strips
Slices of Beyond Meat Sausages
Pickles, baby sweet gherkins
Asparagus spears
Sweet Fondue Recipes and Nibbles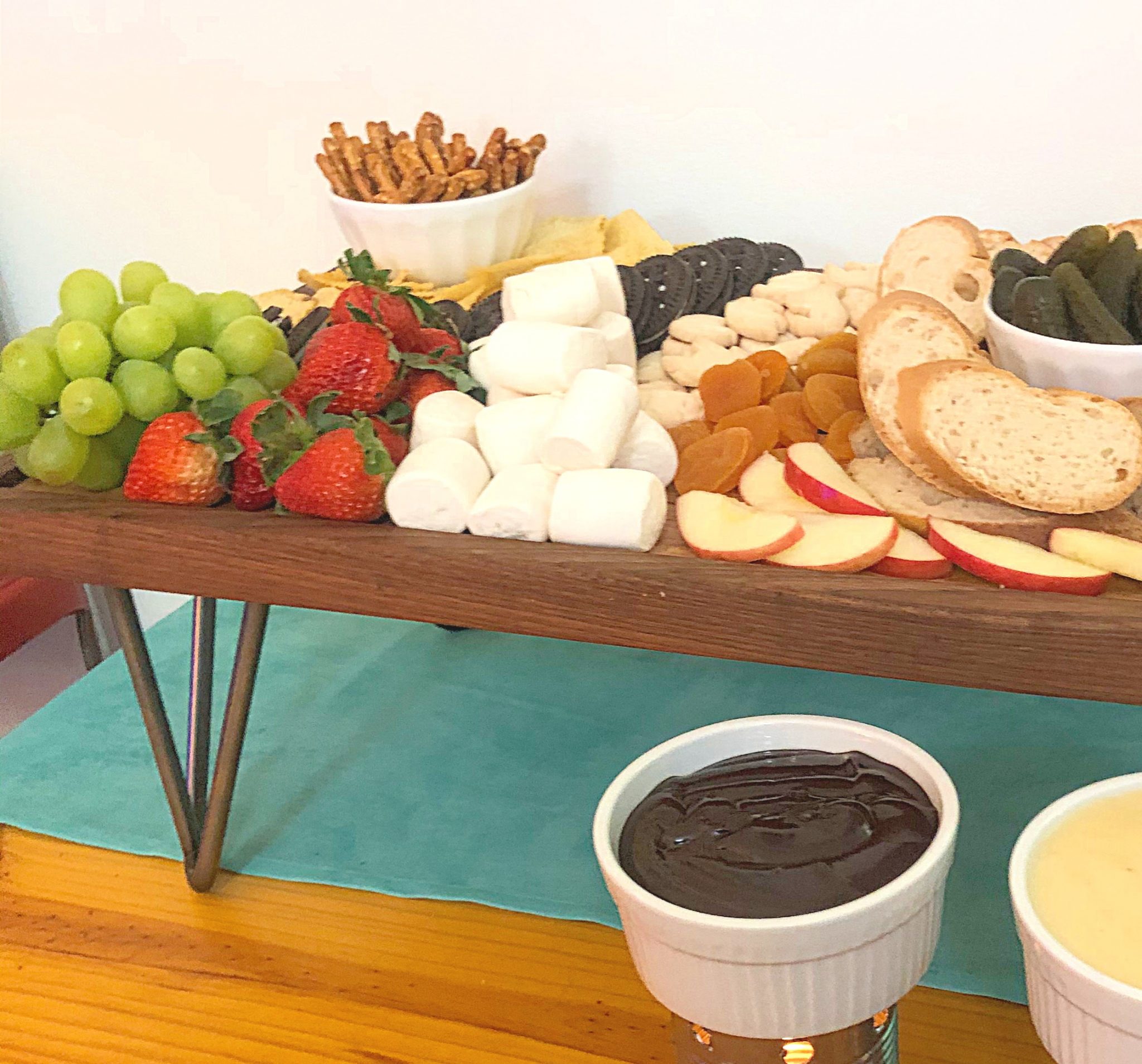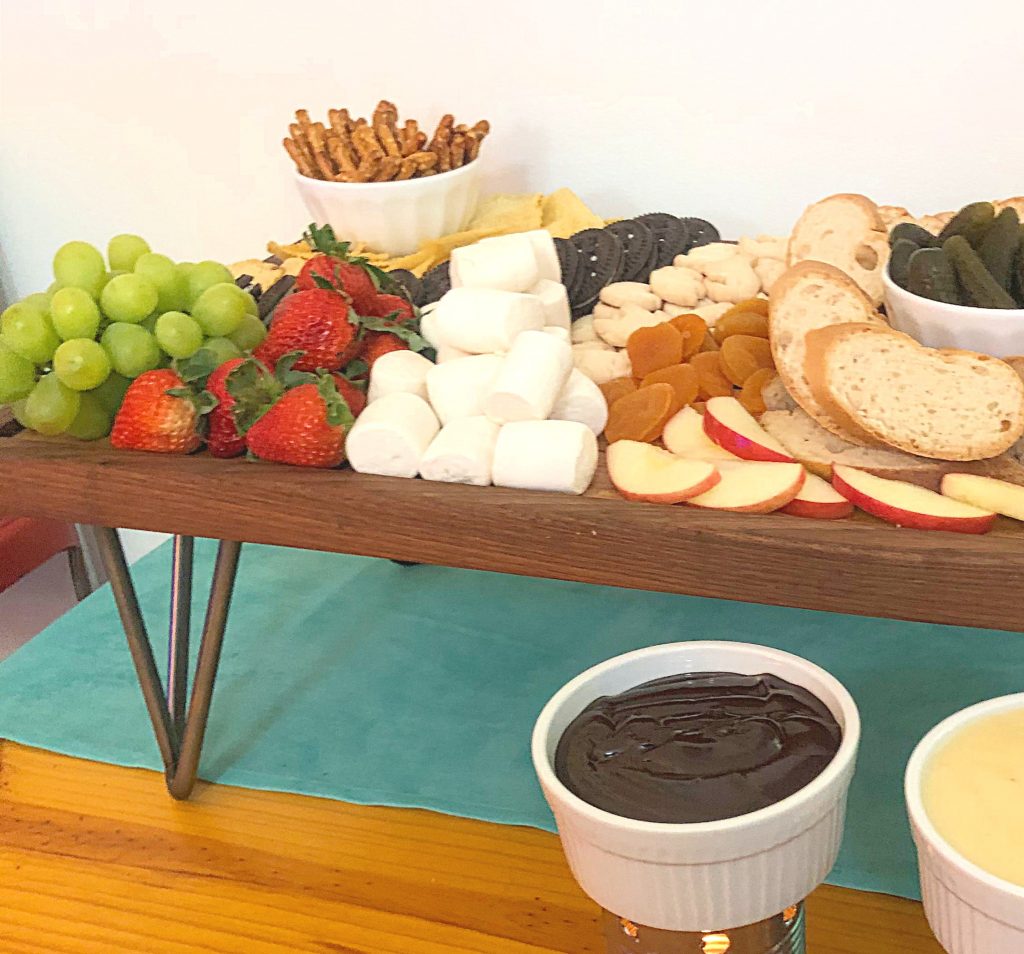 My favorite chocolate fondue recipe is this two-ingredient Chocolate Fondue from Fox and Briar. I like to use half dark chocolate and half semi-sweet chocolate bars, not chocolate chips. This is a good recipe for using the extra special chocolate you've been waiting to use. If you are dairy-free, this fondue shared by Gluten Free Easily and created by Kim of Healing the Gut is so easy and is luscious.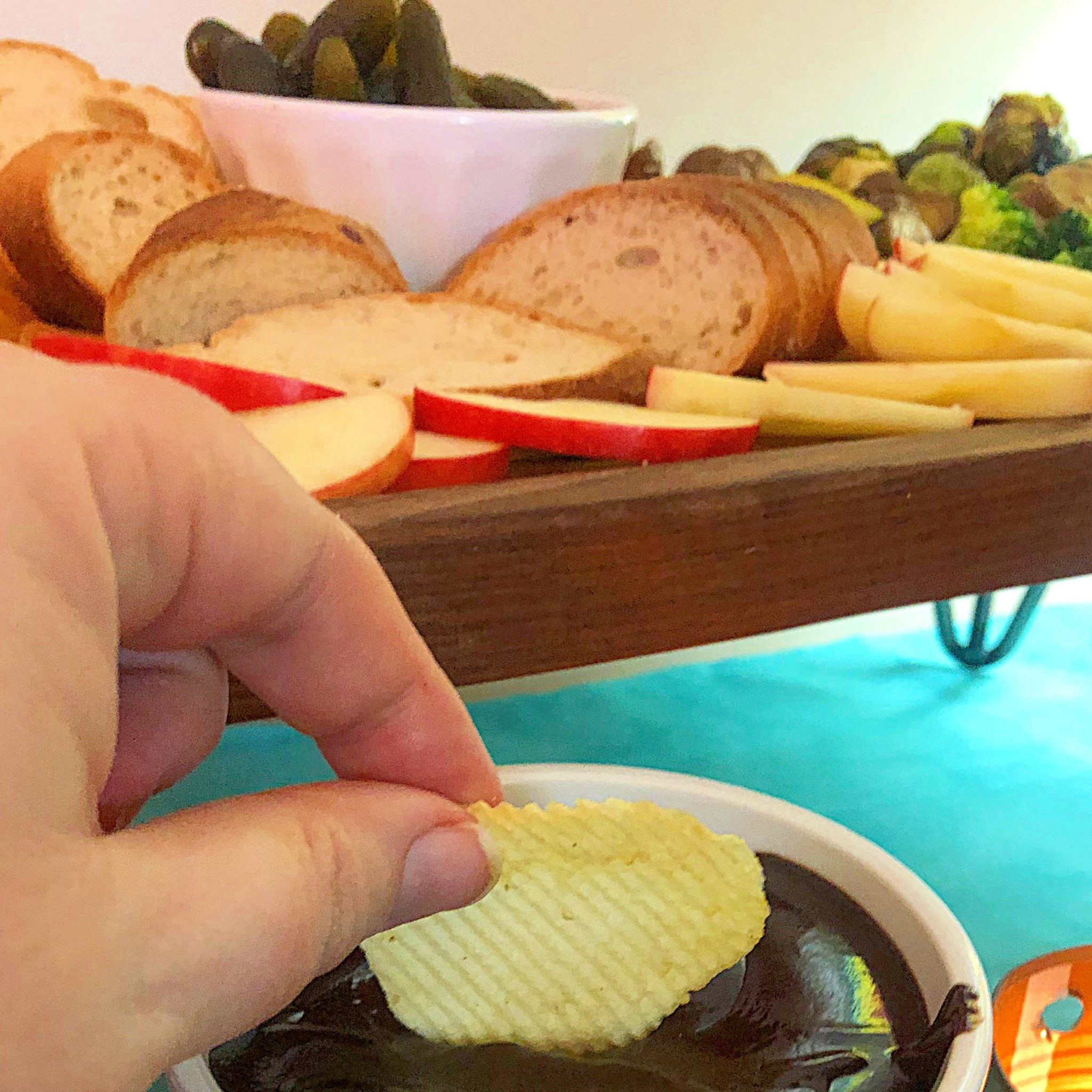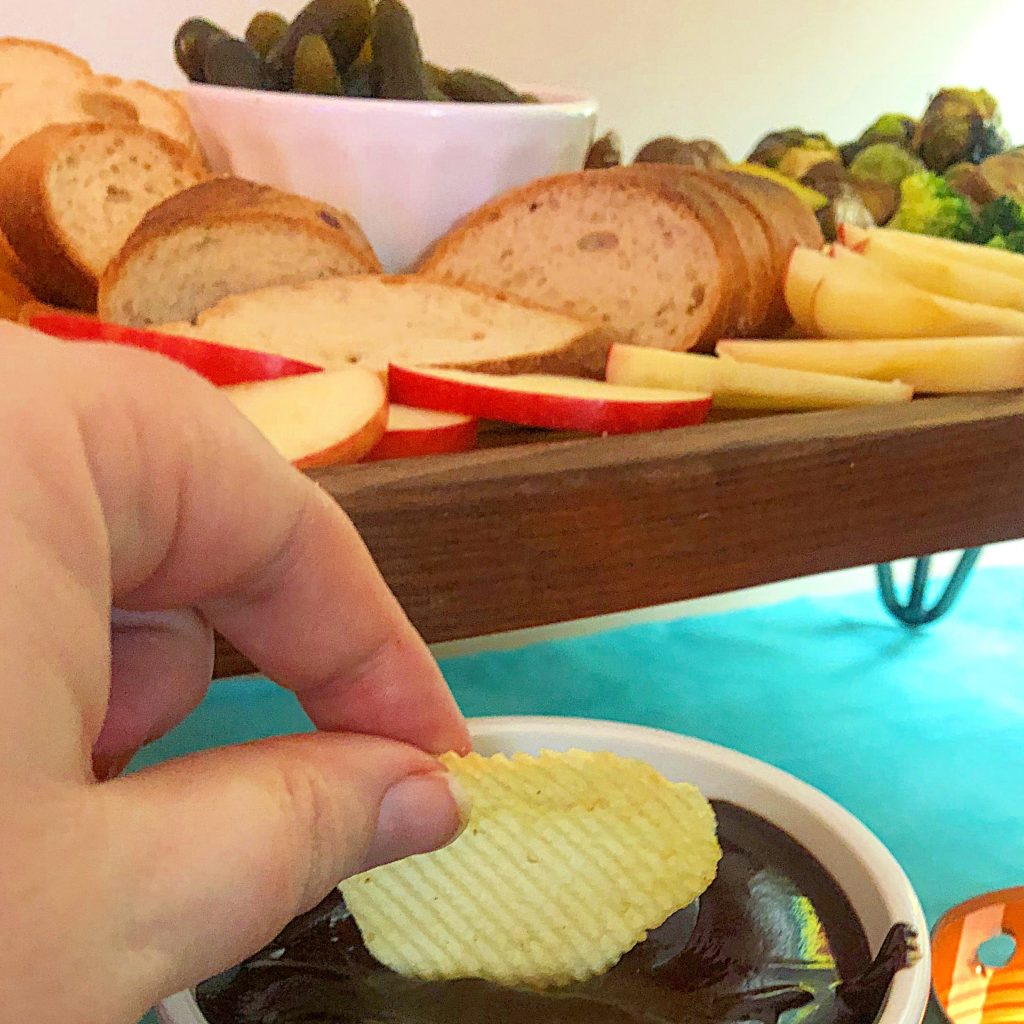 Sweet Nibbles:
Strawberries
Grapes, seedless
Marshmallows (I like Dandies)
Chocolate Sandwich Cookies (I like Glutino and JoeJoe's from Trader Joe's)
Animal Crackers (I like K-Kritters from Kinnikinnick)
Dried Apricots
Dried Mango
Pretzel sticks
Potato Chips (with ridges works best)
Rice Krispie treats (Aldi currently has gluten-free ones)
Angel Food Cake cubes (My favorite is from Gluten-Free Homemaker)
Sliced Apples
Pineapple
Sliced Pears
Pickles, baby sweet gherkins
You've probably noticed in the photos of my Sweet and Savory fondue board pickles take center stage. That's because they are good with both chocolate AND cheese fondues. Give it a try! Sliced apples and pears are also in the center as they are tasty with both fondues.
Fondue Warmers: The 1970's orange fondue set complete with proper fondue forks has long since been donated to the thrift store since it wasn't used often enough to pay its rent in my kitchen. A friend offered her electric fondue pot for this, but since I needed two that wasn't the best solution either. Instead, my favorite fella made these handy fondue warmers from empty bean cans. Snazzy, right? He used a large bit on a drill to drill holes in the bottom and the top. Inside the can, a tealight. On top: large ramekins full of fondue. You could also use a small cast iron skillet. We were both hesitant about this method, not sure it could actually keep the fondue warm but it sure did. In fact, our cheese fondue was bubbling!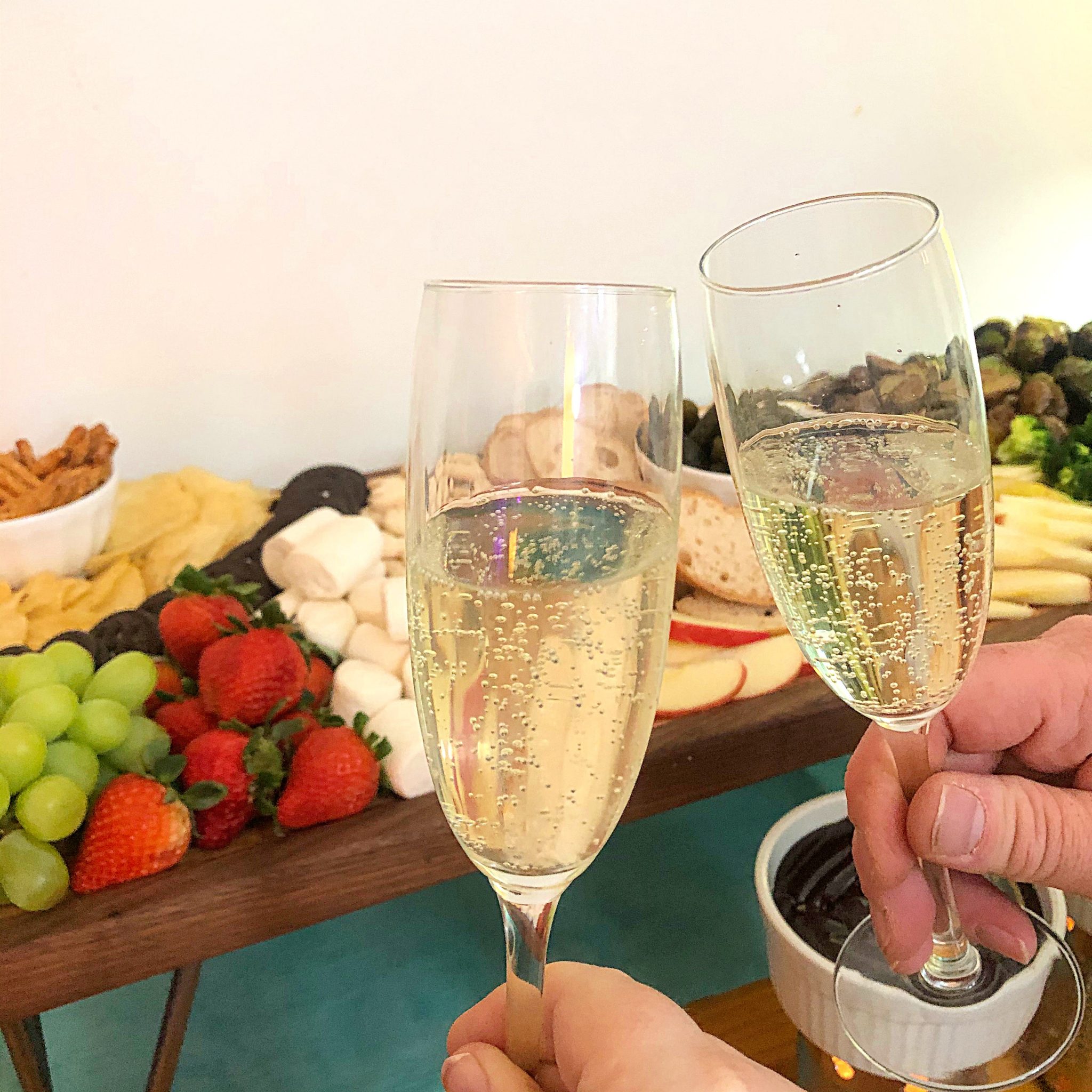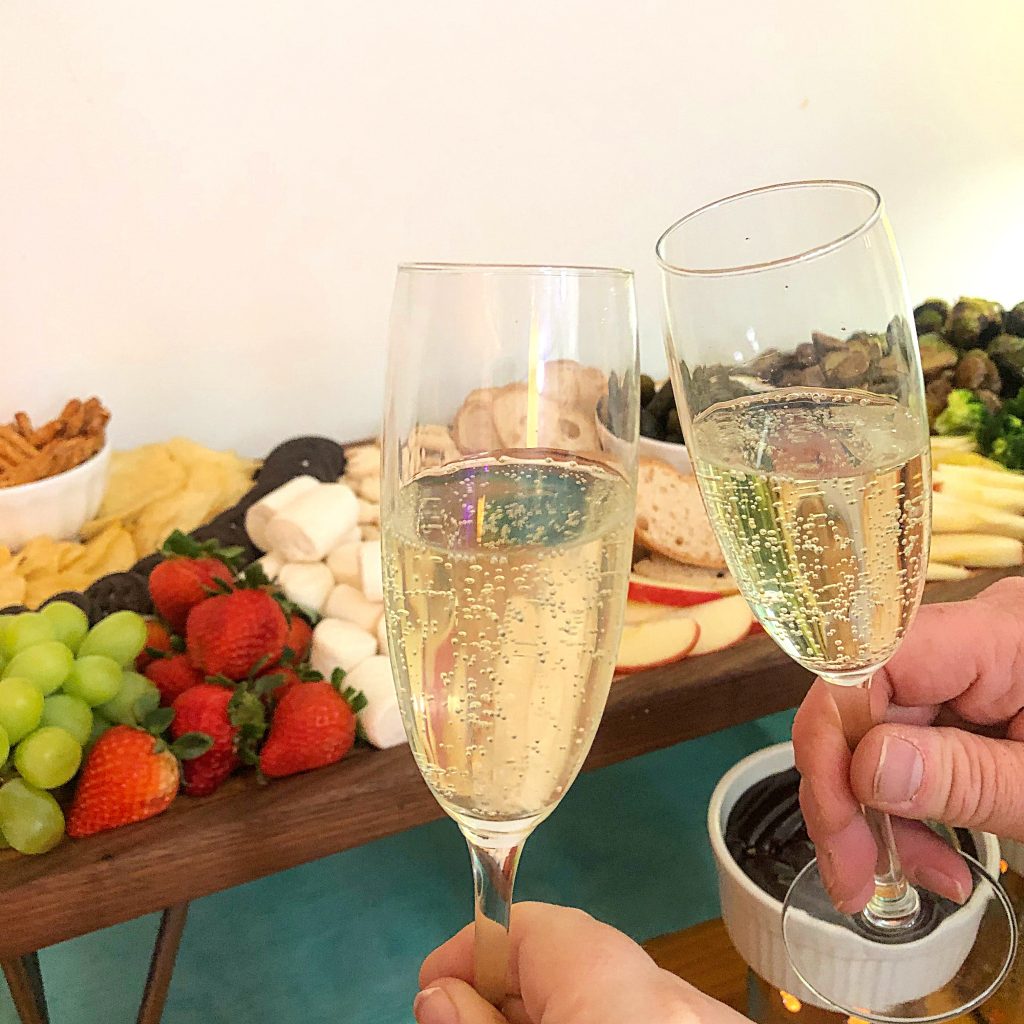 I'm excited to hear your favorite additions to a fondue board. Got any sweet or savory favorites I should try the next time I build a fondue board? Let me know in the comments!