This post contains affiliate links. See my disclosure for more information.


Today's post for Celiac Awareness Month is regarding Jokes About Gluten.
Jokes about gluten are not funny. The "gluten-free oil change" signs: not funny. The "gluten free" sign on top of a real estate for sale sign? Not funny, but it would have been helpful if it was actually advertising a home that had a dedicated gluten-free kitchen. The jokes on late night comedy shows, hurtful and not helpful. This card that I've received at least twice with its witty, "now that I've taken the donut out" message on this inside is always meant as lighthearted and funny, but it misses the mark.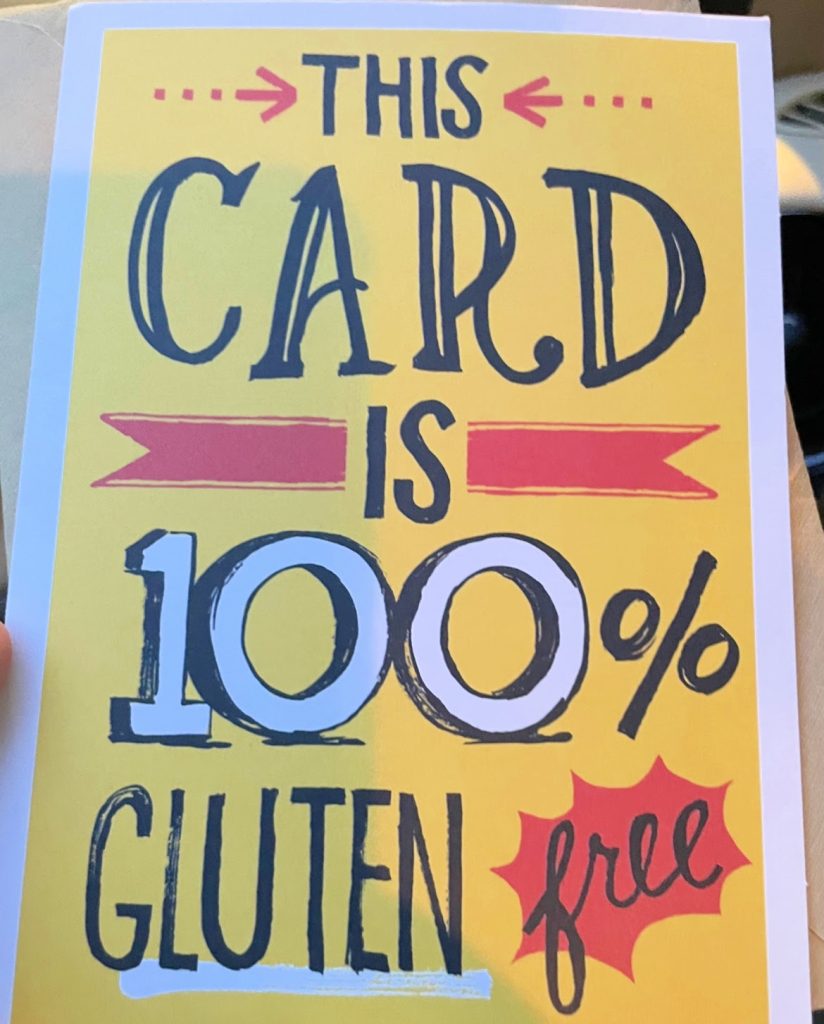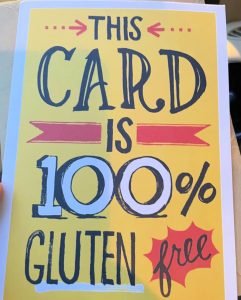 Something to consider: If you wouldn't make a similar joke about medication for any other chronic, life-altering disease, don't make a joke about gluten. Eating gluten-free IS the only medication for celiac disease. It's not always easy, many of us mourn the loss of a favorite donut or the relative ease that existed when we didn't have to plan each meal every.single.day. When we could zip through a drive-thru for dinner on a busy weeknight or go on a vacation without a care in the world. When we didn't have to ask a gazillion questions when dining out. When is the last time you had to reveal your medical history to a restaurant server who rolled their eyes at you?
Please, just don't. The jokes about gluten aren't funny. I know you don't want to be hurtful. I believe that about most people are just trying to be light-hearted about it or think they are poking fun at a fad diet. It's more than that. Thanks for caring and shifting away to really funny topics instead. No more jokes about gluten, please.