This post contains affiliate links. See my disclosure for more information.


It's easy to share my dining out adventures when I'm traveling, but I often forget to share the local gems. There's a lot of terrific food to be had in the locally owned spots I go to often. Ginger Sue's is one such spot!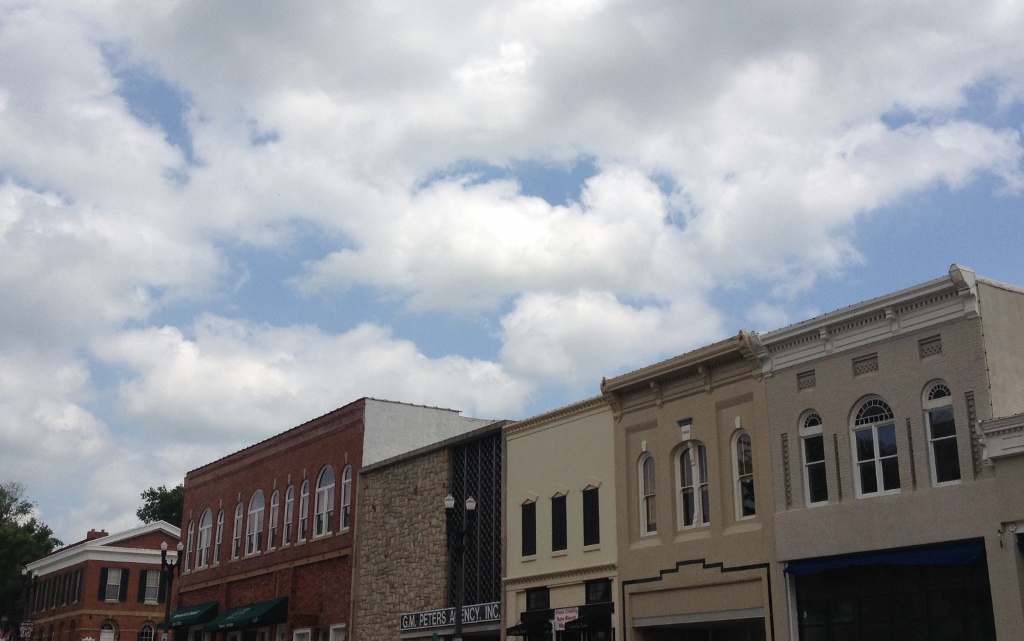 Located just off of the historic square in the town I call home, Liberty, Missouri, Ginger Sue's is a bruncheonette. Open for breakfast and lunch only, it's a great spot to grab a quick meal or linger with friends on a lazy weekend. It's on a one-way street, park at the door or up the hill on the square. Peek in the windows of the nearby shops, take a walk through the historic districts after your meal. Nothing fancy, just slightly-small town America with delicious food and friendly folks in a casual setting.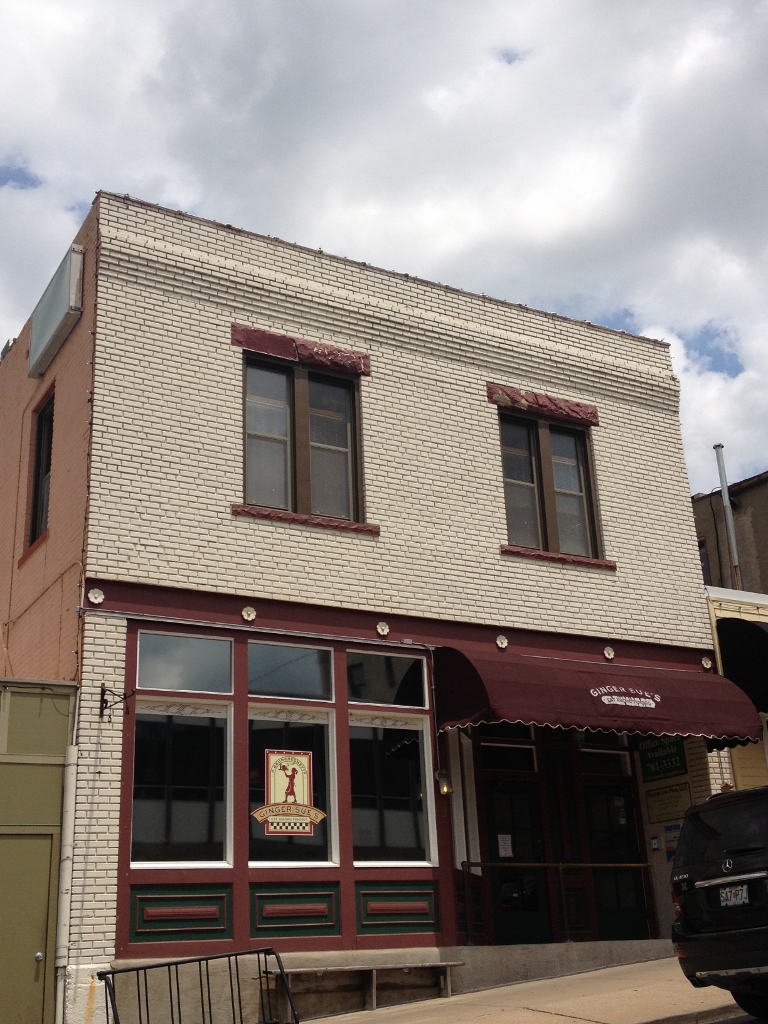 The menu at Ginger Sue's is not labeled gluten-free but I have had no trouble ordering there. If a server doesn't know, they run to the kitchen to find out what I can and can't have. If I've been stumped with finding something that sounds good, servers have made suggestions for me that work well. Not once has a server rolled their eyes at me or called me a picky eater.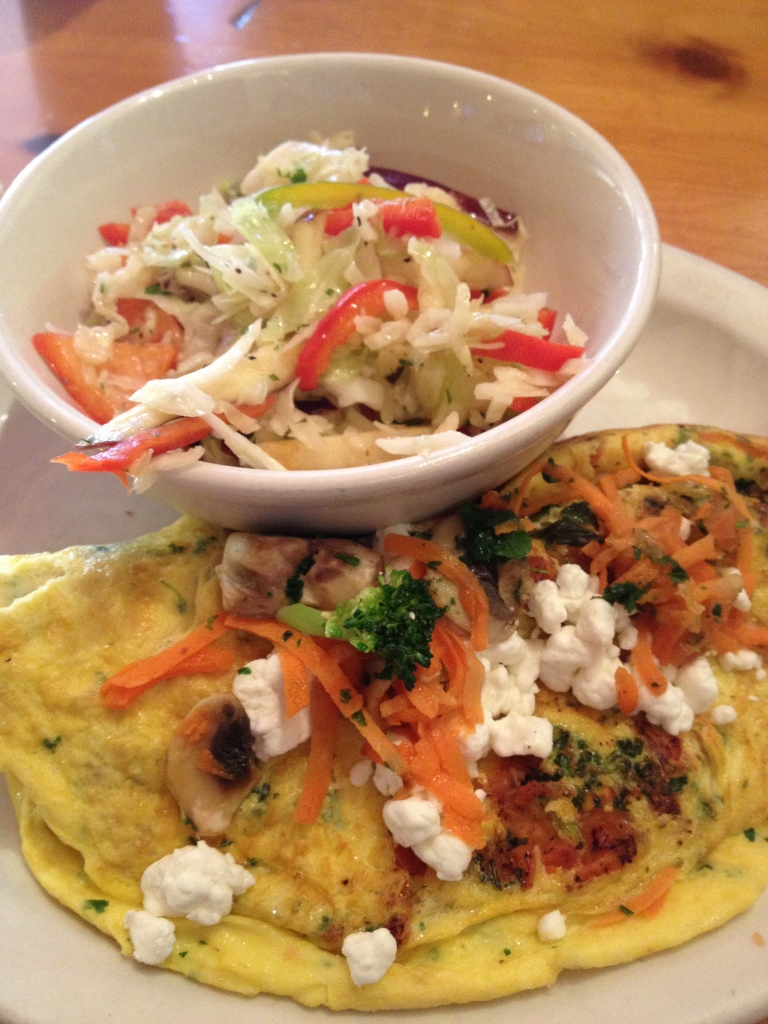 So what do I usually eat? The Farmer's Omelette with carrots, broccoli, parsley, mushrooms, green onion, tomato and goat cheese. If my body isn't digging goat cheese, they are always happy to omit it from my order. Sometimes I have potatoes with my omelette, sometimes I substitute the apple slaw. I'd really suggest you try the apple slaw, it's crunchy goodness with a healthy slant and no thick, mayonnaise based dressing either.
Ginger Sue's is located at 12 West Kansas in Liberty, MO. 816.407.7707. There is a second location at 20 NE Sycamore in Lee's Summit, MO.
Eat With: Minimal caution. Ask lots of questions, the servers have always been great to answer them and are quick to ask for answers from the kitchen if needed.
Johnna's I Ate Here series is not intended as a restaurant review, rather a summary of Johnna's experience dining out. You may or may not have a similar experience. Menu prices, items and ingredients featured were current at the time of writing. Please read the menu carefully and ask your server for assistance in ordering if you have dietary restrictions. It's a good idea to call ahead and let the restaurant know of your food needs.