This post contains affiliate links. See my disclosure for more information.


I'm on a roll this week sharing my favorite breakfast spots. Even before going gluten-free, breakfast was my favorite meal to have away from home. And while a little more tricky now, it's still possible to have a delicious breakfast out.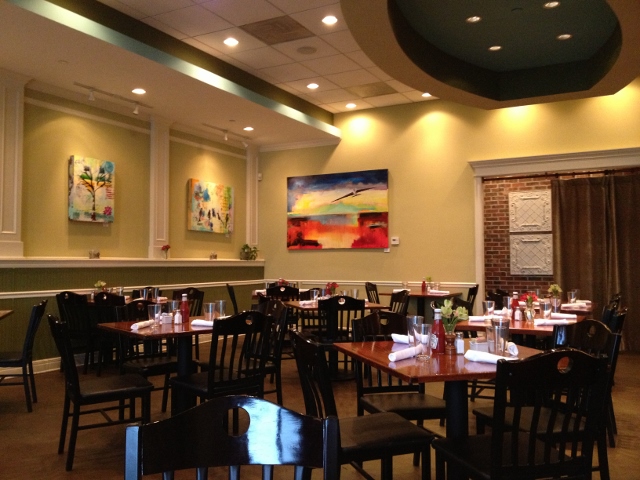 Room 39 is one of my favorites for a lot of reasons: educated staff, food prepared to order, comfortable environment and the best Chai Latte in town. I know, fighting words when I allege a restaurant has "the best" of anything. But the Chai Latte, you just gotta get it. Even if you don't get it with your meal, order one to go! It's the perfect blend of spice and sweet without being syrup-y sweet. I dream of this Chai Latte.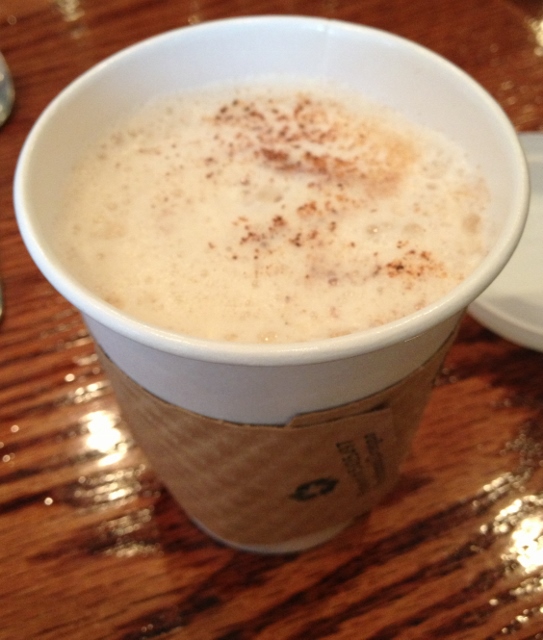 So about the food…
I always ask the server when I eat here to verify the food I'm ordering will work for me. And every single time I get the same, consistent answer. This gives me great confidence in eating here. If you've got a question about the food, odds are the server will know the answer and if not, they will ask the chef for verification. The last time I ate here, I asked about the tofu scramble, I dish I haven't tried yet. I was told that it would work for me, is indeed good and that I should ask for it to be made frittata-style, with added vegetables. I love it when a server makes recommendations like this!
Before I mention anything else about the food, let's grab a cup of joe. Breakfast is best started with a bottomless cup of coffee, right? Coffee is done right in Kansas City and Room 39 is no exception. They use locally roasted beans in their custom blend.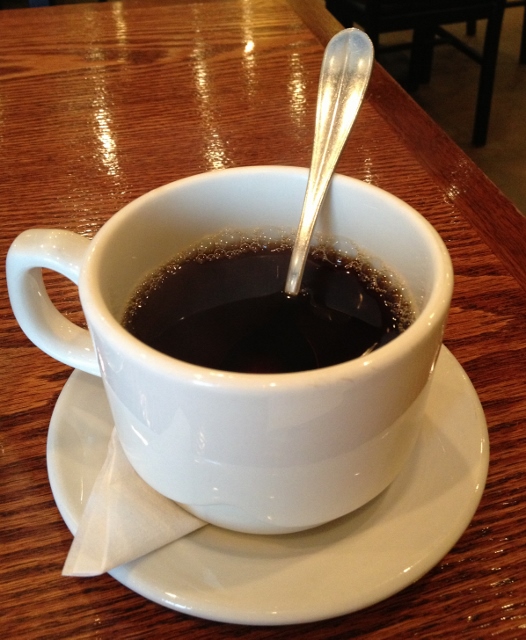 There are two favorite breakfast dishes at Room 39 for me. The Huevos Rancheros, which features local eggs, is my go-to. Sometimes we will order two breakfast dishes with plans of splitting them, but I always end up eating all of the Huevos Rancheros and sharing only the generous serving of potatoes. It's too good to share. The tortillas are crispy, the over easy eggs are cooked just the way I like them with the runny yolk melding with the tomatoes, chiles and onions. I'd like this right now!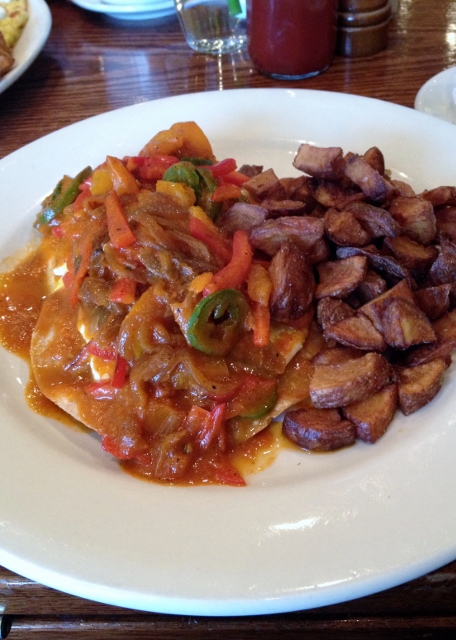 My other favorite breakfast dish is the Frittata. The one in the photo was ordered in the late spring and features vegetables in season at the time. Right now, it includes summer squash and leeks. Don't eat cheese? No problem, they will leave it off. It's served with potatoes and fruit.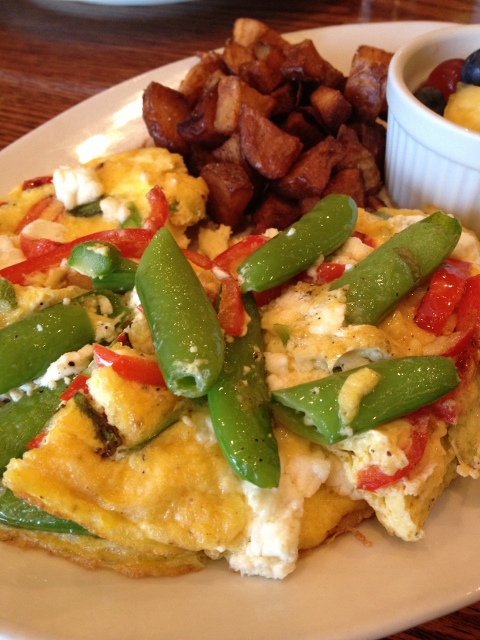 The last time I dined at Room 39, one of the owners, Ted, dropped by our table. I took the opportunity to talk to him about how gluten-free dining is handled at both of their locations. His knowledge on how to feed folks like me was reassuring. He shared how their sauces are primarily pan sauces, made when the dish is ordered, and very few are roux-based. This makes a wide variety of dishes a possibility for gluten-free diners. When I talk to restauranteurs who really get what it means to eat gluten-free, by medical necessity, it gives me hope that we can eat out safely and deliciously. Room 39 has got this down!
Room 39 has two locations. The original location is at 1719 West 39th Street in Kansas City, MO. The location shown in this post is located at 10561 Mission Road in Leawood, Kansas.
Eat With: Minimal Caution. Please advise your server of your dietary restrictions and severity. Ask questions, as always.
Johnna's I Ate Here series is not intended as a restaurant review, rather a summary of Johnna's experience dining out. You may or may not have a similar experience. Menu prices, items and ingredients featured were current at the time of writing. Please read the menu carefully and ask your server for assistance in ordering if you have dietary restrictions. It's a good idea to call ahead and let the restaurant know of your food needs.