This post contains affiliate links. See my disclosure for more information.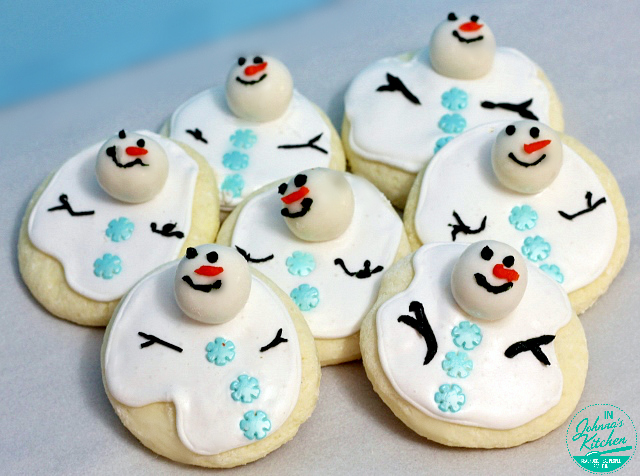 Hey, before I start telling you all about these amazing gluten-free cut out cookies, I'm going to tell you straight out of the gate, there's a giveaway from gfJules at the end. Be sure to enter, you need these cookies in your life. (GIVEAWAY NOW CLOSED.)
Today I made these adorable snowman cookies using the cut-out cookie mix from gfJules. The whole time I was making them, I had this song from Frozen stuck in my head:
"Do you want to build a snowman? Come on, let's go and play! I never see you anymore. Come out the door. It's like you've gone away. We used to be best buddies. And now we're not. I wish you would tell me why. Do you want to build a snowman?"
This song about a snowman, I think it's secretly about gluten. Or maybe it's just one of those songs that gets stuck in your head and won't go away until you eat a whole batch of cookies. At least that's what did it for me.
You know I'm not usually a fan of mixes. Ingredients I don't like, not so tasty, blah end result. I adore this mix though. It's super easy (add some coconut oil or shortening, an egg or egg replacement and milk of your choice, I used almond), chill, roll it out and bake. No one would know these cookies are gluten-free. Not kidding when I say this, NO ONE WOULD KNOW. Bake these, share them at the family cookie exchange, take them to the office, share them with your neighbors. No one will be the wiser but they will ask you for more. Buy an extra mix, you'll need it. The mix is certified gluten-free, is free of the top eight allergens AND produced in a dedicated facility that is gluten-free and top eight allergen-free. That's a big deal!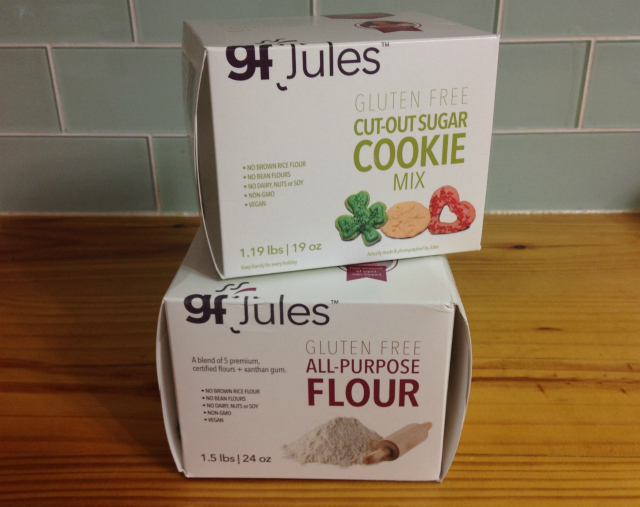 Wanna know how to make these? I hope you do. Aren't they cute? You may remember me making these about 3 years ago. A lovely lady brought them to a charity event where I was volunteering. She saw me admiring them and was insistent I bring a few home. I didn't have the heart to tell her I couldn't eat them. I loved her kindness and brought them home so I could figure out how to make them in a way that works for my food needs. I've since seen many variations decorated many different ways and still smile every time I see them. Just adorable! Here's my take on how to make these:
Use a 3″ round cookie cutter and bake per the instructions on the mix.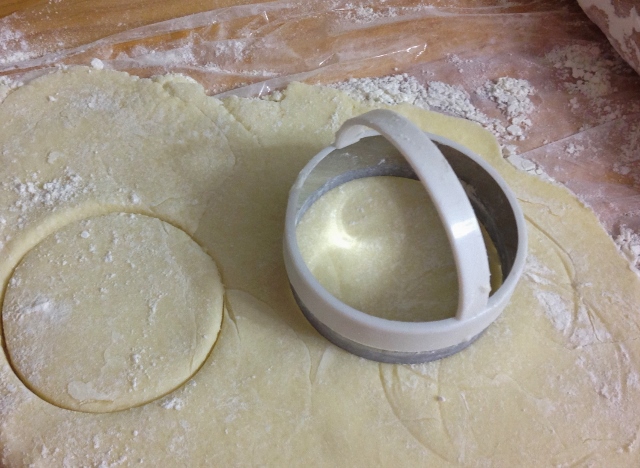 While they cool, use large white gumballs or marshmallows to make snowman heads. I find using an egg carton keeps the gumballs from rolling around much. Be sure to check the ingredients on your gumballs to be sure they are gluten-free.
Using frosting, either homemade or store bought (again, check ingredients as Wilton frosting is not all gluten-free), draw on eyes and a mouth with black frosting and a nose with orange. I've been using this really fun silicone decorating bottle kit I received as a gift from OXO. Makes it super easy not just for the faces of the snowman, but all of the piping necessary to make these adorable cookies. Let those dry while you frost the cookies.
I use flow over frosting, sometimes called royal icing. Here's the recipe I like best. At its full thickness, pipe a circle around the edge of the cookies. It's not an exact circle, more like the shape of a puddle. Make it look like the snowman is melting.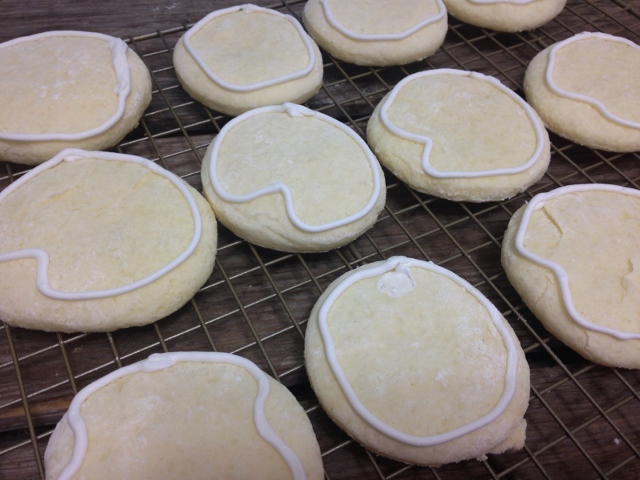 Then thin your flow over frosting and use it to flood the cookie. The line you piped will hold the frosting in.
While the frosting is still soft, gently set the snowman's head into the frosting.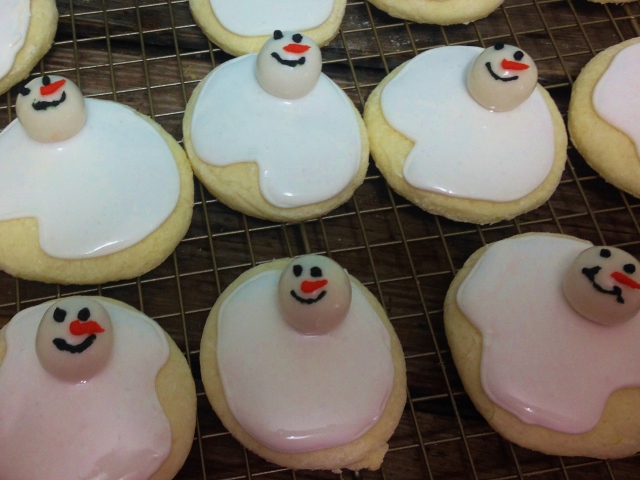 You can also add fun little buttons to the snowman while the frosting is soft. I used little snowflake shaped candies.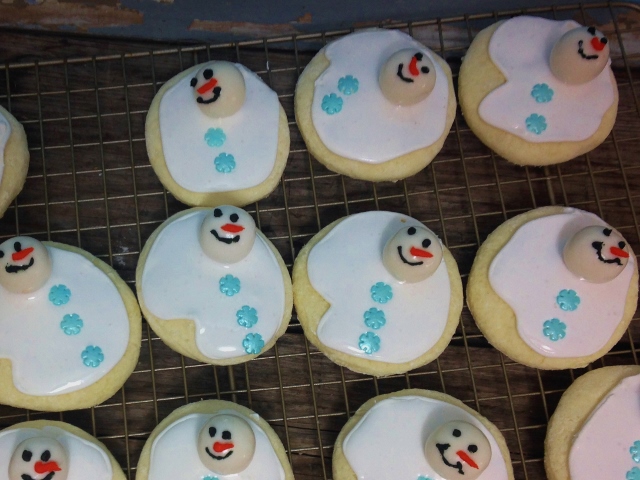 After the frosting has set, use the black frosting you used for the face to pipe arms onto the snowman.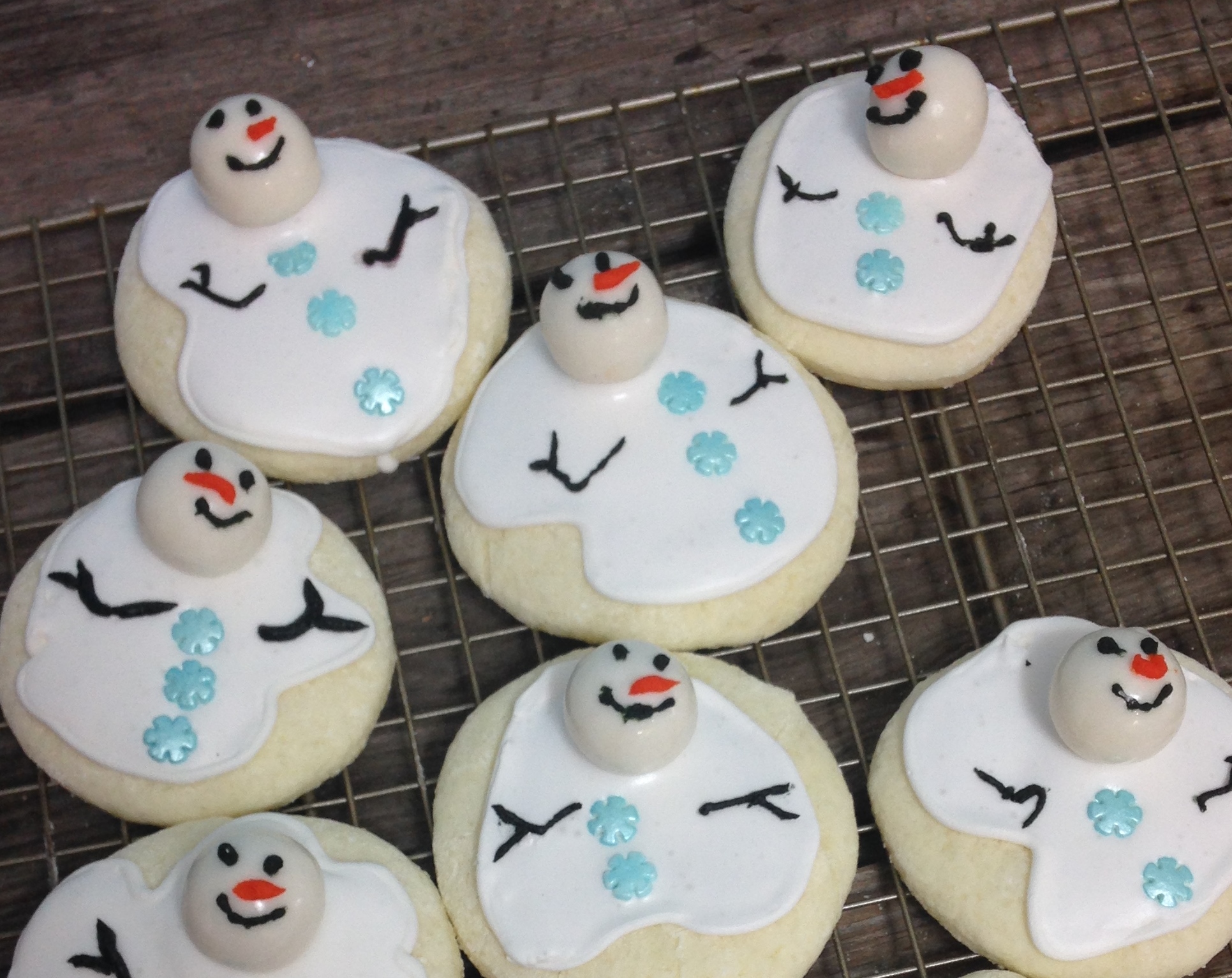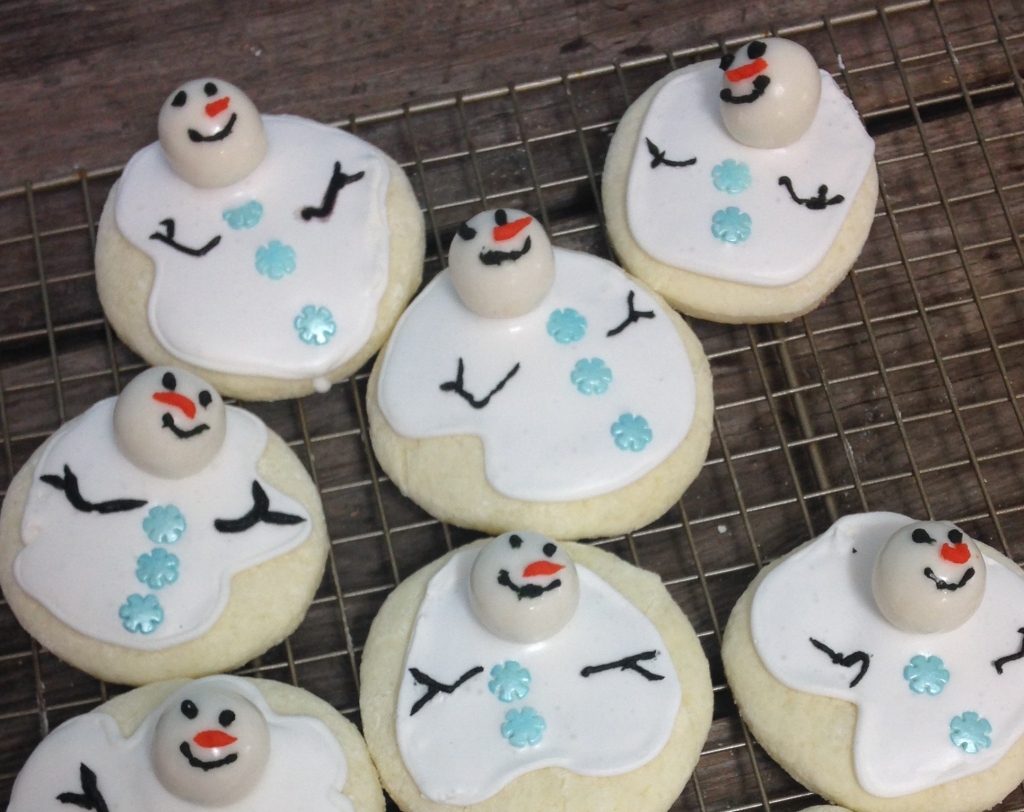 Let your cookies set up for awhile (I like to let mine dry overnight) and then share with special friends, the kind who would want to build a snowman with you!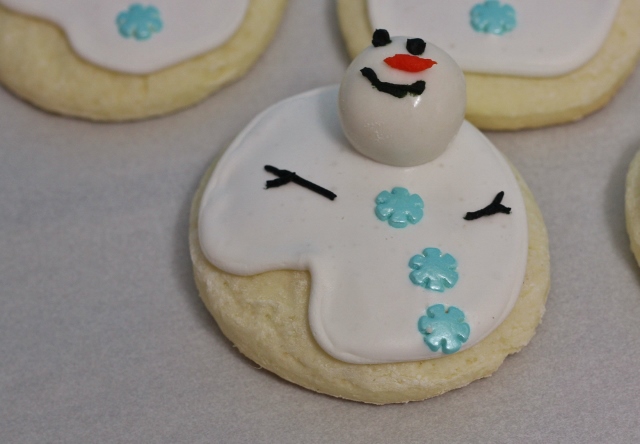 Hey, remember I mentioned a giveaway? Here's the scoop:
I've partnered with gfJules so one lucky reader can make their own cut out cookies at home. All you need to do to enter is a leave a comment on this post. Tell me your favorite Christmas cookies in the comment and you'll have a chance to win one cut out cookie mix and one box of gluten-free flour from the Real Jules! Winner will be chosen on December 16th, 2014. I'll notify the winner by e-mail and you'll have just 24 hours to respond with your mailing address. I'll pick another winner if I don't hear from you. Good luck and happy baking!
AND THE WINNER IS: Carey Wood! Congratulations, Carey!