This post contains affiliate links. See my disclosure for more information.


I went to my favorite local strawberry patch with a dear friend and her kiddos this week. We had the BEST time. Plus we brought home gorgeous berries. If you are in the KC area, go visit my friends Lorin and Bret at Fahrmeier Farms. They will also have blackberries next month. The wheels are already turning over here for blackberry recipes to share with y'all!
We took a round-about path to the strawberry patch, which included this picturesque road and a little unplanned roadside chat with Officer Baxter. For future reference, the right answer when a police officer asks why you are in such a hurry is, "We are going to pick strawberries!" 😉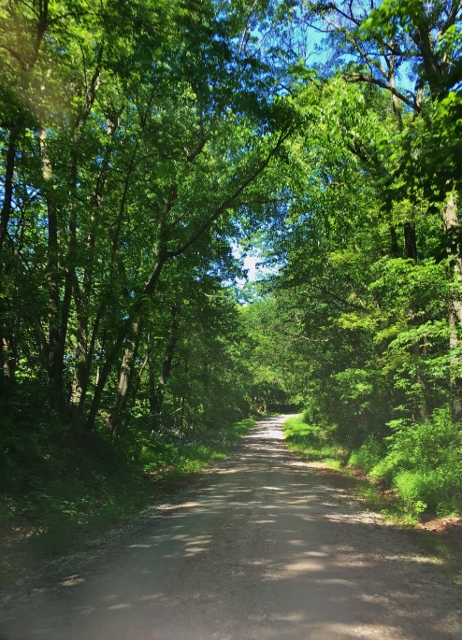 Among the four of us, two were very dedicated strawberry pickers. The other two of us had great fun looking at the interesting shapes berries sometimes take on…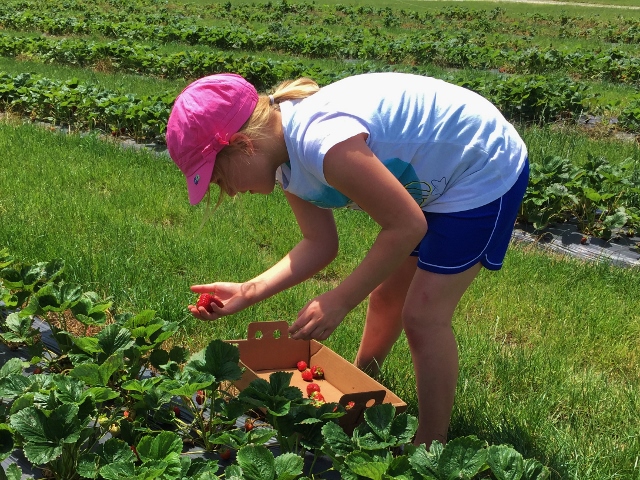 And checking out the chickens…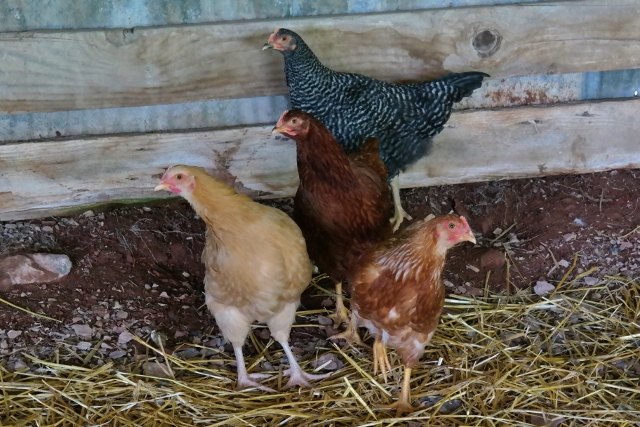 Riding the tractor around the farm…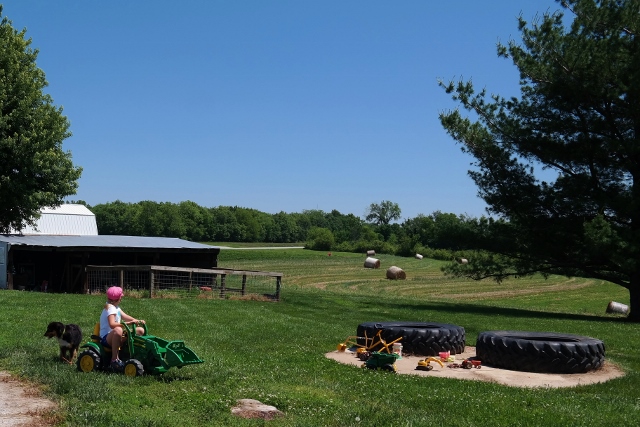 Playing with Lola, the farm dog…
Lest you think we were just lollygagging around, we did get dessert ready for all of us to enjoy after the picking was done. Want some cake with strawberries?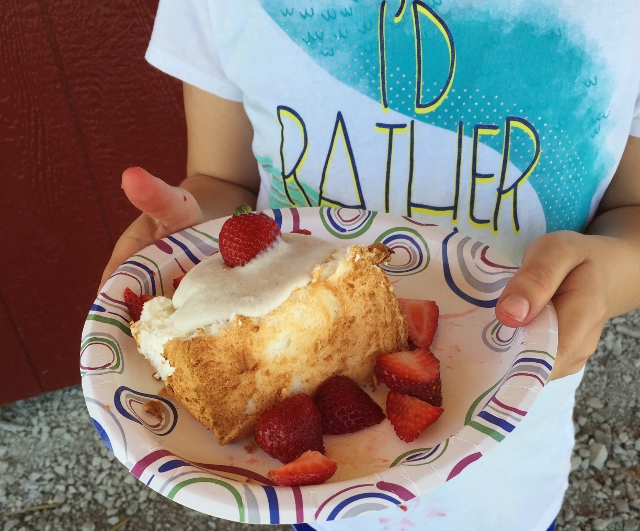 I packed an angel food cake, coconut whipped cream and chocolate hummus. The angel food cake is the new mix from ALDI. It's already getting tricky to find, but I'm hopeful it will join their everyday selection. Yesterday two friends each found only one mix at their neighborhood store. I haven't found any this week. I may be hoarding this mix should I find it again.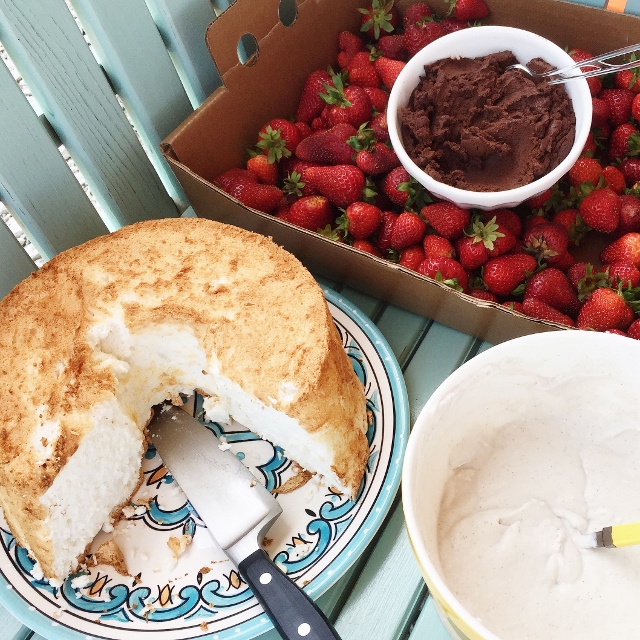 Outside of The Gluten-Free Homemaker's angel food cake recipe (which is the best angel food cake I've had, gluten-free or not), this is a really terrific gluten-free angel food cake. Just whip up a dozen egg whites, add in a teaspoon of vanilla bean paste (this isn't in the instructions, it's my secret add-in) and bake according to directions. Make sure you have adjusted any oven racks above the cake, as this cake does rise high.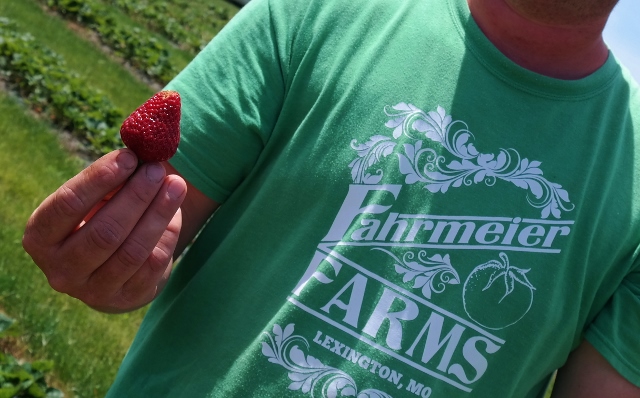 Are you picking berries where you live? I'd love to hear what you are making with your harvest. Jam? Smoothies? Eating them in the car on the way home from the patch? 🙂