This post contains affiliate links. See my disclosure for more information.


Are you a fan of Sriracha? I'm a huge fan and you've probably noticed that because I use it in many recipes. Today I have a roundup of my favorite Sriracha recipes and a giveaway for my fellow Sriracha fans.
I recently watched a documentary about Sriracha which focused on David Tran, the creator of the variety of Sriracha most Americans know, the Huy Fong foods brand. I highly recommend the documentary. It's short, just over half an hour, and shows the history of Sriracha along with the heartwarming story of how David Tran came to America. His story is amazing and I love his commitment to his product. Now I'm even more determined to include Sriracha in more recipes!
Plus I truly just love his product. Sriracha goes on everything in our house, even sweet snacks. I'll tell you about that in a minute, but first, a GIVEAWAY! You like free things, right?
I'm giving away a set of three Sriracha2Go bottles. These are cute little bottles with a caribiner keychain attached. You'll never find yourself without Sriracha again! Details on how to enter the giveaway are at the end of the post.

Let's move on to the recipes! One of the most requested recipes on my site and out of my kitchen are my Sweet Ginger Sriracha Cashews. I should warn you: these are highly addictive. I dare you to have just a few. Might as well buy ingredients to make a double batch if you plan on gifting any because the first batch will be gone before it's time to package the second batch to share.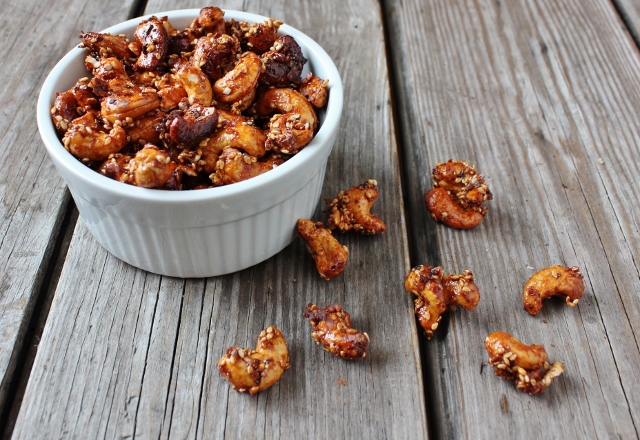 Next up, my absolute favorite way to dress up French fries, hot dogs and grilled cheese. Yep, I said grilled cheese. If you are a fan of tomato soup and grilled cheese, you'll like my Honey Sriracha Ketchup with grilled cheese. I dip mine in a little side of the ketchup on even numbered days. On odd numbered days, I spread it on the inside of the bread before grilling the sandwich. Ok, that's not exactly true. I like it both ways and it doesn't matter which day.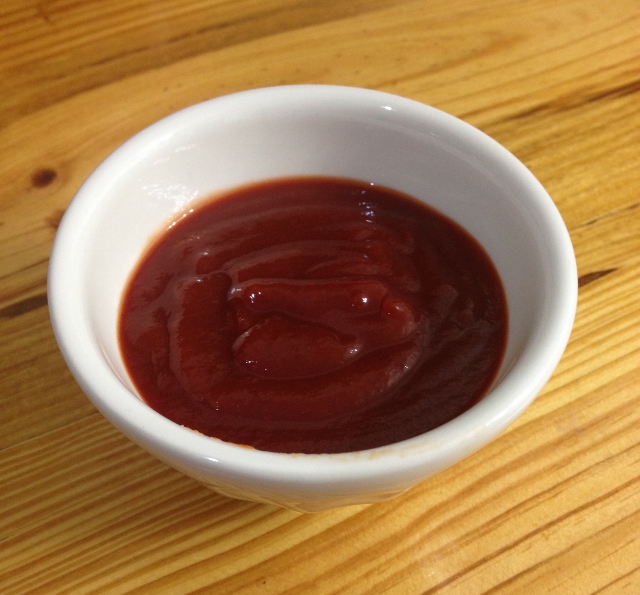 Speaking of condiments, you've got to try my Sriracha Cashew Cream on tacos. Excellent on my Tempura Avocado Tacos, but truly good on any taco I've tried it on. I also like it on quesadillas, drizzled over the top of enchiladas, swirled into grits. I've also used it on sandwiches and in wraps much like you might use mayo.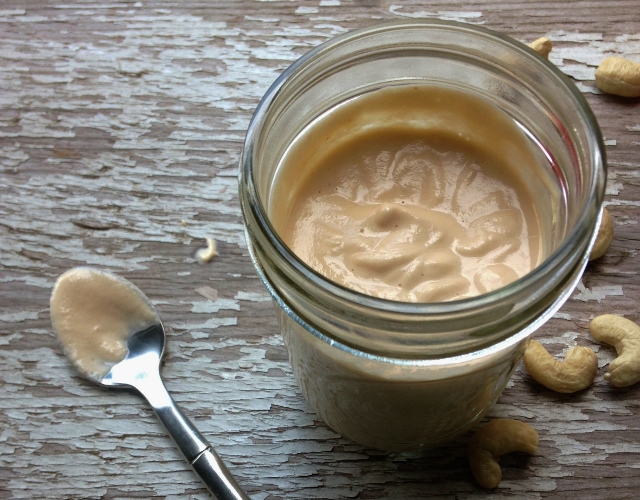 Any variety of hummus is great, but add Sriracha to it and you've got a winner! You'll never buy hummus at the store again after you try my recipe for Sriracha Hummus.
And now…A GIVEAWAY!
I'm giving away a set of 3 Sriracha2Go Bottles. They have a handy keychain attached so you can always have your own supply of Sriracha. They ship empty, so you can fill them with your favorite variety of Sriracha.

Please enter below. The Giveaway ends on Wednesday, June 24th, 2015. I will contact the winner via e-mail. You'll have 48 hours to contact me or I'll pick another winner.
a Rafflecopter giveaway

Thanks for entering and for joining me on my quest to include Sriracha in every single meal!
Full Disclosure: I am paying for the prize out of my own pocket. This is not endorsed by the Sriracha2Go company nor the Huy Fong company. This is just me being a fan girl and sharing the Sriracha love. This post contains affiliate links. Should you make a purchase, I may make a small commission. I use affiliate links to offset the cost of maintaining this website. Thank you for your support.