This post contains affiliate links. See my disclosure for more information.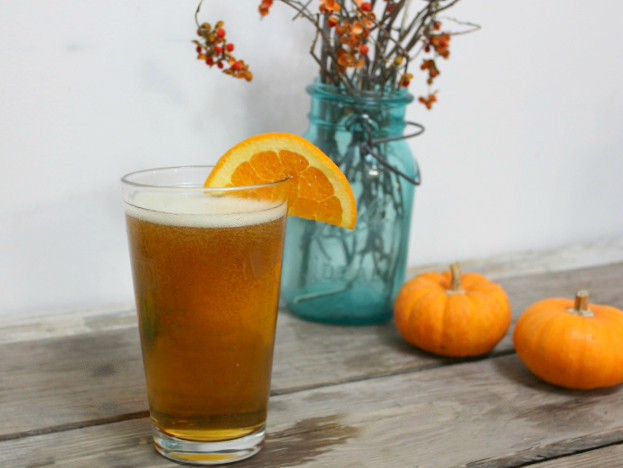 While it is yet to be chilly here, we are in the thick of Fall. I'm supposed to be craving a warm mug filled with cider and perhaps a bit of bourbon. But as long as it stays above freezing here, I'm going to enjoy Pumpkin Shandy.
Perhaps you are used to seeing Shandy made with beer. I'm not a fan of beer, gluten-free or otherwise. But I am a fan of hard cider. I'm a HUGE fan of Woodchuck's Pumpkin Cider. I'm also a fan of Reed's Ginger Brew. You know, a little ginger is good for your digestion. And a little hard cider is good for your mood. 😉 Bring them together and you've got the perfect drink for a fall weekend.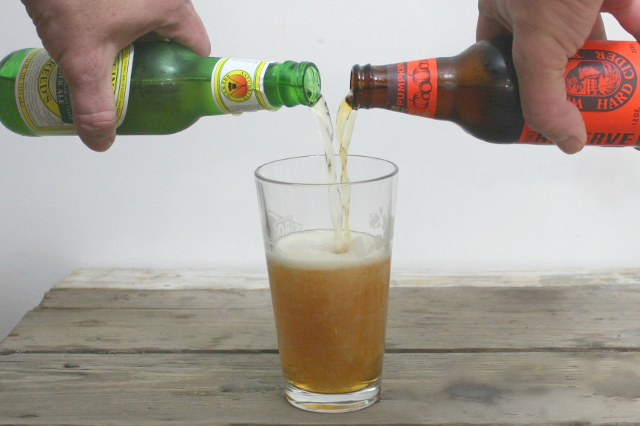 Because I'm obviously not concerned with the tradition when it comes to shandy, I'm adding orange instead of lemon. Orange and pumpkin work so well together, I just couldn't resist.
As long as this weather stays warm, I'm going to keep the cider shandy coming. Next on my list, Ginger Cranberry Shandy. (Say it out loud, it's fun!) But first, here's the recipe for Pumpkin Shandy.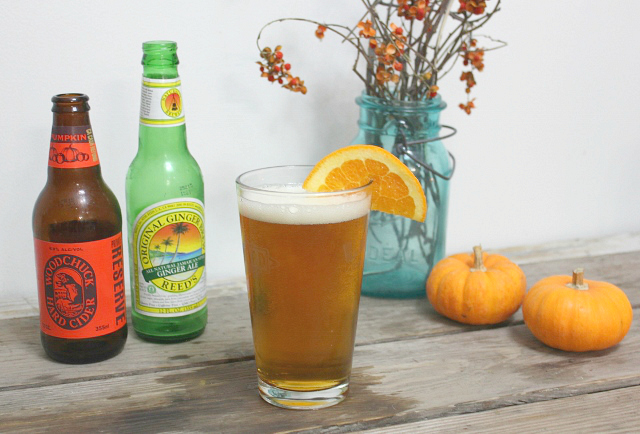 Pumpkin Shandy: A Little Something for a Fall Weekend
Ingredients
1

bottle pumpkin hard cider

(My first preference is for Woodchuck, a close second is Ace)

1

bottle ginger beer

(I like Reed's Ginger Brew best)

2

wedges orange
Instructions
You'll need your two favorite glasses for enjoying a cider.

Pour half cider, half ginger beer in each glass.

Add a wedge of orange.

Serve immediately.
Full Disclosure: This post contains an affiliate link or two. If you make a purchase after following one of my links, I may make a small commission. You'll get the same great price on an item or ingredient I use in my own kitchen. I use affiliate links to offset the costs of maintaining this site and provide original content to you at no charge. Thank you for your support.