This post contains affiliate links. See my disclosure for more information.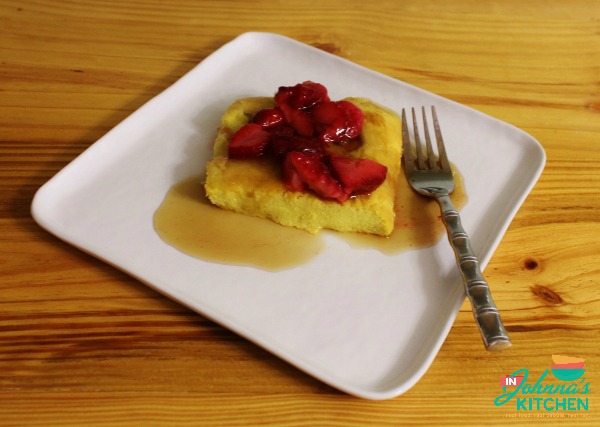 Breakfast is my favorite meal of the day, even in the heat of Summer. Sometimes when it's really hot, like it's going to be later this week, the only time of day I really want to use the oven is first thing in the morning. On those days, I make a Dutch Baby/German Pancake for Two.
Well, sort of. Often it's my favorite fella who whips this up. He's not super comfortable in the kitchen, even though his cooking and baking skills are definitely improving. This is one dish he makes without fretting. It's easy enough for a fretting kitchenphobe and produces great results every single time. Top with a little fresh fruit, perhaps some maple syrup and start your day off right.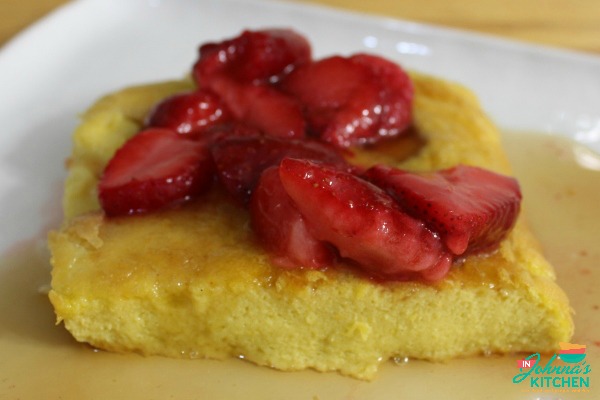 I labeled this a "for two" recipe. Maybe at your house it will serve four with a side of coconut bacon or tempeh sausage or whatever breakfast sides you like to start the day off right. Here, with just the two of us, this is quickly devoured so it's a "for two" recipe in our book. Just a heads up that it's a plentiful serving and may serve more…or not. 😉
I hope you'll take a minute after the recipe to chime in on this…tell me where you are from and whether you say Dutch Baby or German Pancake when describing a dish such as this. We're a house divided on this one. I'm from Northwest Missouri and say German Pancake. And you?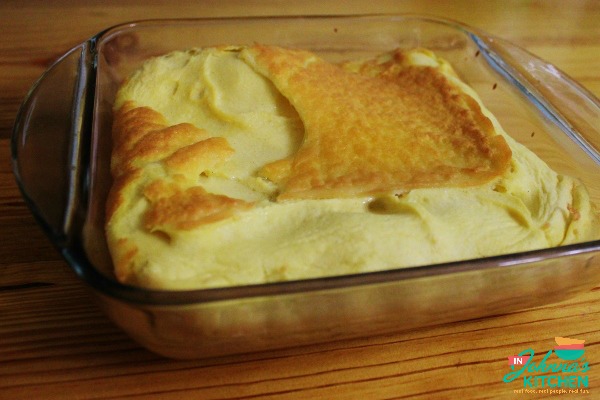 Dutch Baby/German Pancake for Two (gluten-free, dairy-free, grain-free, Paleo)
Ingredients
1

Tablespoon

coconut oil

4

large eggs from happy hens

1/2

cup

non dairy milk

(I use unsweetened almond milk)

2

Tablespoons

plus 1 teaspoon arrowroot

2

Tablespoons

coconut flour

1

teaspoon

vanilla bean paste or vanilla extract

dash salt
Instructions
Preheat oven to 425 degrees.

Place coconut oil in an 8 x 8 baking dish. Place atop your oven while it preheats, which will put off just enough heat to liquefy the coconut oil. (If it does not liquify, put the dish into the oven for just a brief moment right before putting the filling in to liquefy the oil.)

In blender, place 4 eggs. Blend until yolks and whites are combined.

Add all remaining ingredients. Blend until well combined, 15-20 seconds in a high speed blender such as a VitaMix or

Blendtec

.

Pour mixture into pan. Bake for 15-18 minutes, until set in the middle.

Serve topped with fresh fruit and maple syrup, perhaps a dollop of whipped coconut cream.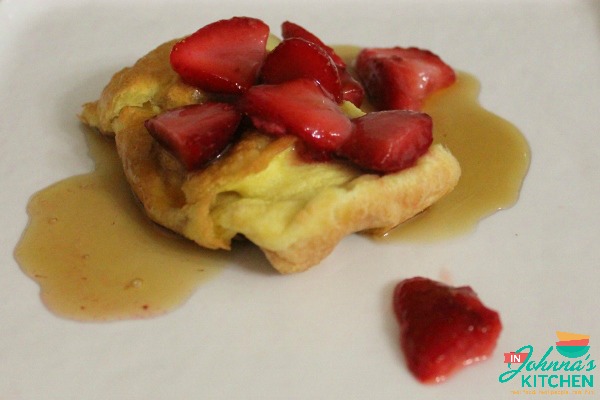 Full Disclosure: This post contains affiliate links. If you make a purchase from one of the links, you'll get the same amazing price and I will earn a commission. It's a win-win! Using affiliate links allows me to continue producing high-quality, original recipes tested in my own kitchen, as well as restaurant recommendations and travel information at no charge to you. I'm so grateful for your support!
I am linking this post up with Gluten-Free Wednesdays. Click through to check out the many wonderful recipes shared by many wonderful food writers!