This post contains affiliate links. See my disclosure for more information.


This week I'm sharing a series of posts all about Detroit. The food, the museums, the food, the people, the food. Did I mention the food?
I visited Detroit for a few days earlier this month. When I mentioned to friends we were planning this trip, I was met with questions like, "Are you CRAZY? It's dangerous there!" and "Why would you go to Detroit? There's nothing there. It's abandoned." Then I caught the episode of Anthony Bourdain's Parts Unknown on CNN featuring Detroit. I believe he described the city as "postapocalyptic" or something along those lines. He painted an ugly picture of an American city, as though it would soon be gone from the map. Friends shared photo collections on my Facebook page of abandoned and burnt out buildings, photos shot by urban explorers that showed nothing positive about the city of Detroit.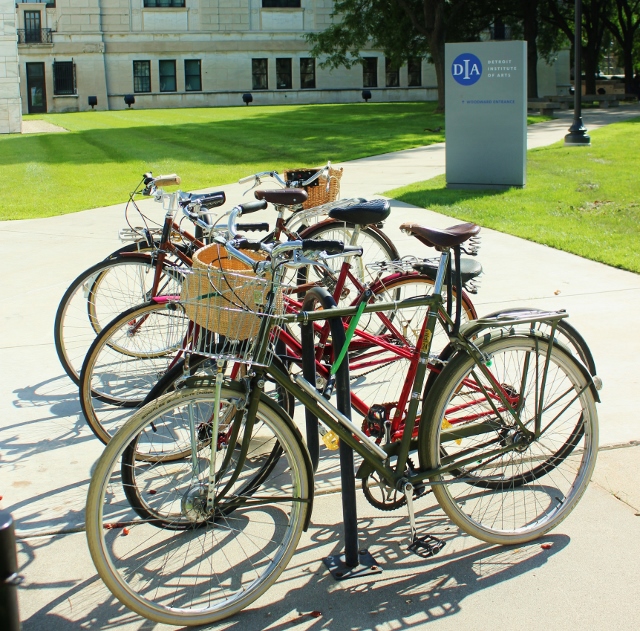 But in all of this, I knew there was more. In the Spring of 2013, my friend Sloane shared incredible photos of the city of Detroit. She shared a photo of the Detroit Institute of Arts Museum that had me wondering how I had missed it on my travels. Another photo showed a wonderfully restored theater marquee. From her photos, it looked like good things were happening in Detroit. I knew I wanted to visit. Some of my favorite musicians got their start in Detroit, friends who live nearby told me they had gluten-free deep dish pizza there, my favorite DJs in Kansas City are from Detroit and speak lovingly of their hometown. I was hearing good things about this city.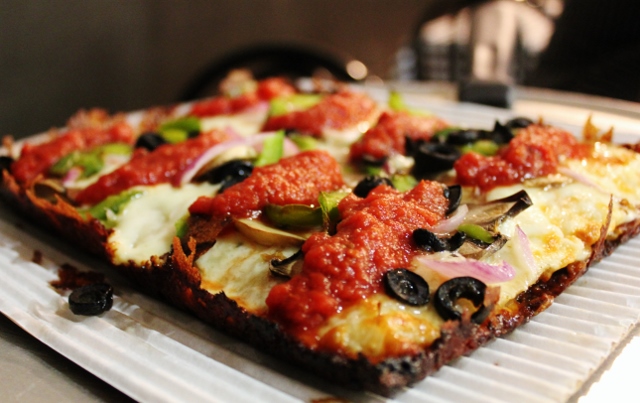 Always one to cheer for the underdog, it was decided Detroit would be part of our early autumn vacation. Last year we went south to the beach, this year we went north to the Great Lakes region. I was hellbent on visiting this soon-to-be-abandoned city and somehow give it a positive spin here on my blog. I was prepared to work hard to find the silver lining in the cloud that hangs over Detroit. Turns out no hard work was required. What happened in my few days there is deserving of an entire week on my blog. I fell in love with Detroit.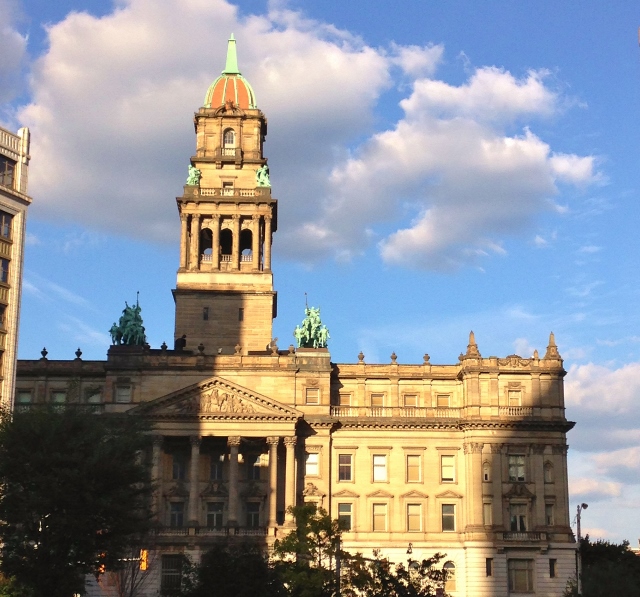 I'll share more about my experience in Detroit as the week unfolds, but I want you to know this: I did not have to dig deep to find good food, wonderful people and fantastic museums in Detroit. It was easy. Most definitely the city is fighting to get back on top. There are burnt out buildings, vacant schools and areas of town where there just aren't many folks living. I saw those things, too. But there are also wonderful areas of the city blossoming with boutiques featuring goods made in America, locally owned restaurants with savvy chefs at the helm, museums bursting with collections that rival those of any city in America. My suggestion: show up and support these folks. We could turn our backs on a city of people who are just like us, human. Or we can visit their museums, dine at their restaurants, spend a night in a lovingly restored historic hotel, walk along the riverfront to see the sculptures, chat with the steadfast folks who call Detroit home.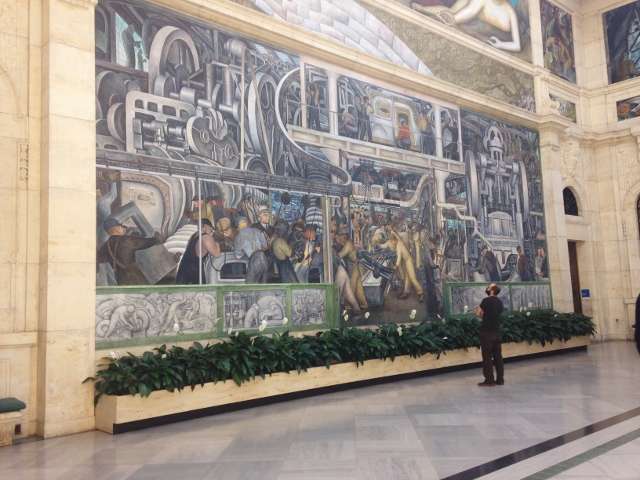 I had many moments in Detroit that assured me I'm not the only one who loves that city. At every single restaurant where we dined, at every bar where we had a cocktail, the folks working there were quick to give great suggestions on other places we simply couldn't miss while in town. I've got a list six pages long!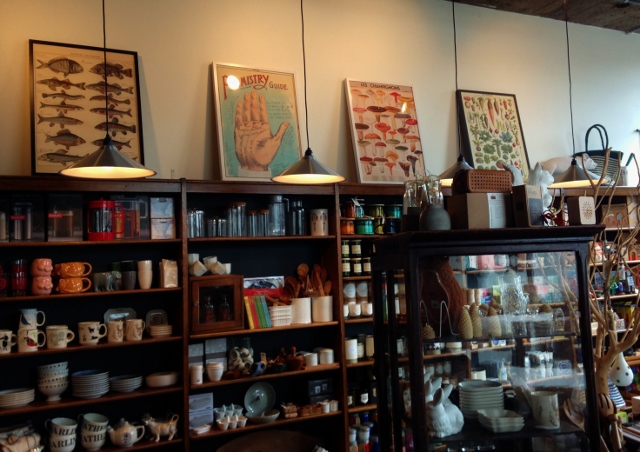 At each shop and gallery we visited, the business owners were welcoming, warm, quick to share information on the neighborhood, invite us to upcoming community events and festivals.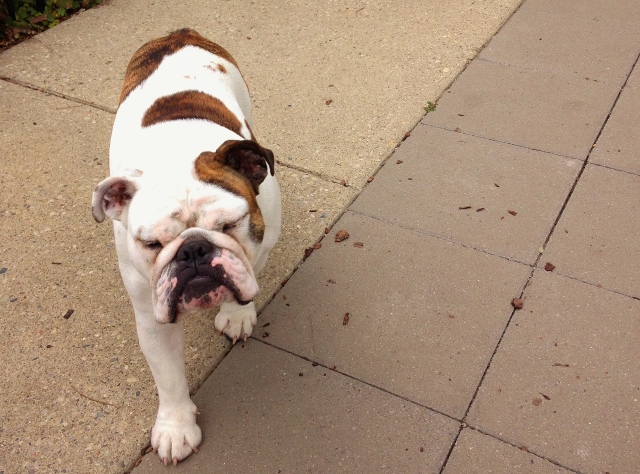 As we were walking near the dog park in Midtown, residents of the neighborhood spoke to us as we passed by on the sidewalk. Friendly folks in Detroit! The hotel parking attendant who brought our car around as we left Detroit asked us if we had a chance to have pizza while in town. When I told him we did, he said, "Next time you have to go to PizzaPapalis. We'll see you again soon, right?" Yes, soon. And when we returned that little rental car to the airport, the fella checking it back in said to me, "Did you enjoy Detroit? It's great here, isn't it?" He said it like he meant it, not like it was some scripted line corporate had asked him to blurt out to each customer returning a car. He believes in his city. And I do, too.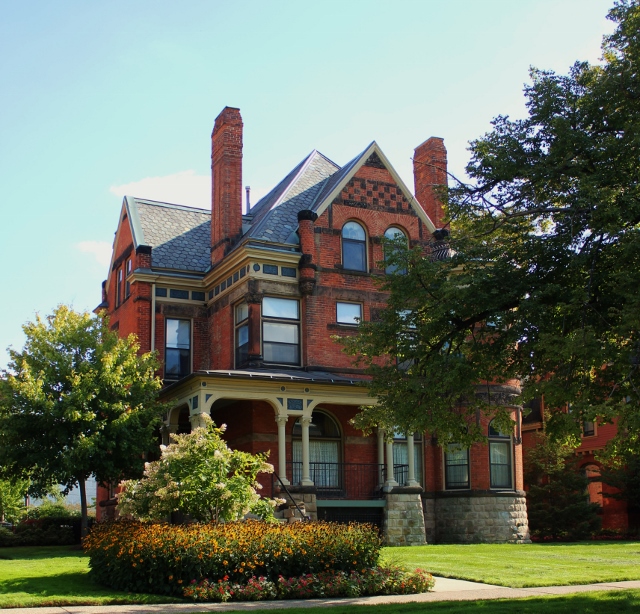 Since my return home, friends have asked just how horrible our time in Detroit was. I think they expected my Pollyanna bubble to finally be burst when I got there and saw firsthand how horrible it actually is. Nope, didn't happen. When a friend told me that local auto manufacturing executives from my city traveling to Detroit for training hate it there, I asked her why. I really want to know. I can't wait to visit again! When friends asked if we had visited the abandoned Packard plant, I was quick to tell them it has been abandoned since the 50s and is full of asbestos, yet an investment firm has purchased it and restoration has begun. Mostly, I want folks to see what is happening in Detroit, that good stuff is going on there. Even through my rose-colored glasses, I could see the poverty, blight and crime. I also saw a renaissance happening, positive change. It's absolutely going to be a challenge to bring Detroit back to the days in the 60s when it had the highest per capita income of any city in the U.S. Heavier than air flight also once seemed impossible. The challenges Detroit faces are not unique, just pronounced. By focusing on the negative of the city, we are making them more pronounced. I'm going to spend my energy, invest my words, in making the positives of the city more pronounced this week.
Here's to hoping you'll follow along as I share my adventures in Detroit. I'm taking on a task that is big for me, sharing a post at least once every day. At the end of the week, I've got something I'm super excited about. I brought home a collection of Made In Detroit goodies to give away to one of you lovely readers. I rarely do giveaways, but this feels right. I'll share the details on what's included and how to enter on Saturday.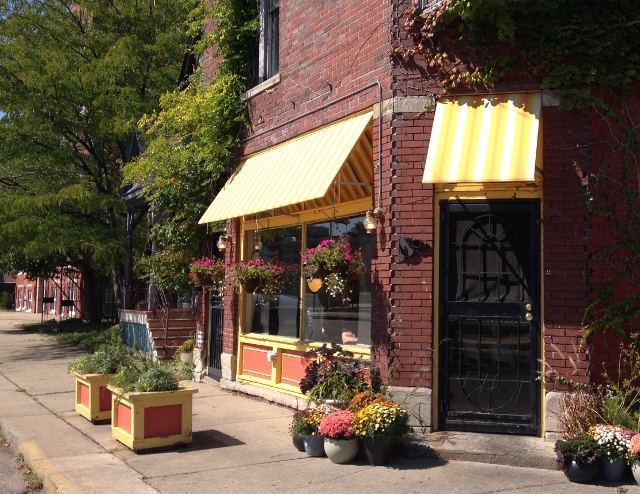 Up first on Monday: the best darned deli sandwich I've ever had, gluten-free or not. This one just happened to be gluten-free and devoured in a fantastic little neighborhood in the heart of Detroit. I can't wait to tell you all about it. See you tomorrow!