This post contains affiliate links. See my disclosure for more information.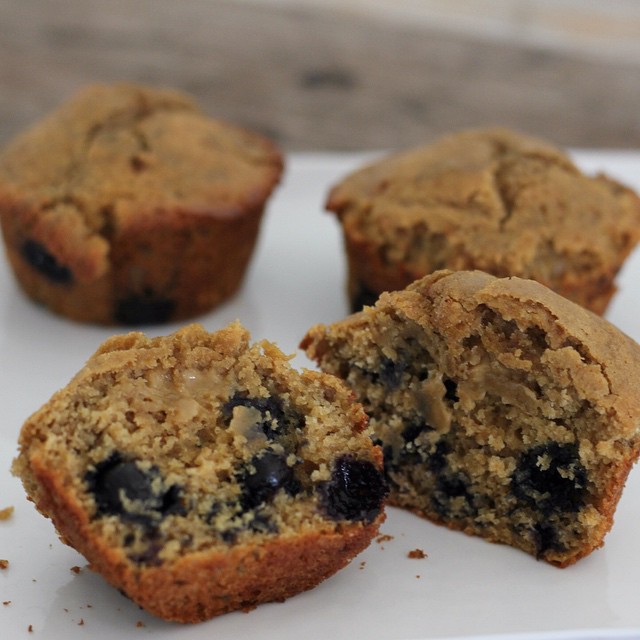 I've been on a kick, making recipes that serve two. It's not just because my stretchy pants aren't stretchy enough.
Well, maybe that's part of it. I seriously cannot walk past a muffin without eating it…or part of it and insisting my favorite fella eat the other part. And then he complains about his favorite jeans not being his favorites anymore. Or he suggests I take more muffins to the neighbors.
Seriously, it gets embarrassing when I knock on their door nearly every day. No, they don't complain, but it might be best for everyone involved if I just make some small batch recipes for a bit.
I started this small batch quest of mine by modifying my old trusty recipes. Seems easy enough, right? Well, I cut my muffin recipe into sixths. A recipe that made 12 cut into sixths should make 2, right? Lo and behold, it makes 3 muffins. I can't figure it out. Math was never a strength of mine, unless it involves figuring out a sale price or how much to tip a cab driver. The upswing in this math conundrum of mine: you get a BONUS muffin!
That's right, this makes 3 muffins. In my world, that means one for me, one for my favorite fella and one for my hairstylist. I'm not making that up. I took the extra muffin to the salon. And I left with a fun new 'do with lots of pink highlights. I can't guarantee you'll get a similar result, but it's sure worth a try. 😉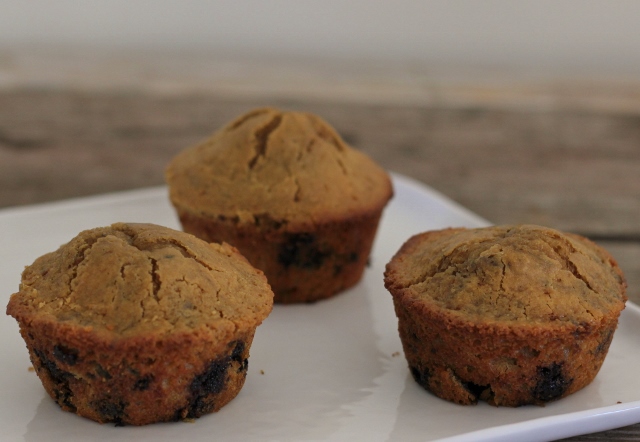 Blueberry Muffins For Two…Or Three (gluten-free, dairy-free)
Ingredients
1/4

cup

coconut sugar

1

teaspoon

baking powder

dash of sea salt

1

large egg from a Happy Hen

1/4

cup

unsweetened non-dairy milk

(I use almond milk)

2

Tablespoons

grapeseed oil or healthy oil of your choice

1

teaspoon

vanilla bean paste or vanilla extract

1/2

cup

fresh or frozen blueberries
Instructions
Preheat oven to 400 degrees. Lightly oil 3 cavities of a standard muffin tin using cooking spray or oil of your choice.

In a medium mixing bowl, stir together flour, sugar, baking powder and salt.

Make a well in the flour. Add egg to the well, along with the milk. Stir a bit, then add oil and vanilla bean paste or extract. Stir until well combined, but keep in mind this is a muffin, not a fine crumb cake so it doesn't have to be stirred excessively.

Last, gently fold in blueberries. Do not over stir or you will have a purple batter.

Divide evenly into three muffins. Bake for 10 minutes or until toothpick inserted comes out clean or with small crumbs, not wet batter.

Allow to cool for a few minutes in the muffin pan before turning out to either cool completely or be served warm. Enjoy!