This post contains affiliate links. See my disclosure for more information.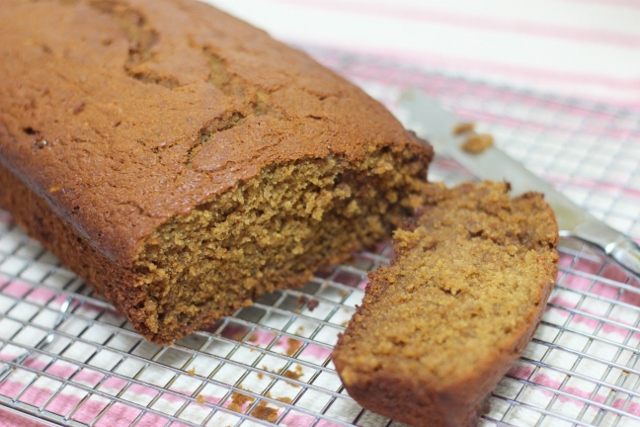 Today I'm sharing my recipe for Blue Heaven's Banana Bread with a twist. I've remodeled it to be gluten-free, dairy-free and refined sugar-free. Before I share the recipe, I wanted to share a bit about Blue Heaven.
Key West is one of our favorite spots for checking out, disconnecting, decompressing, letting go of stress for a few days. No trip to Key West is complete without multiple visits to Blue Heaven. Sometimes on the same day…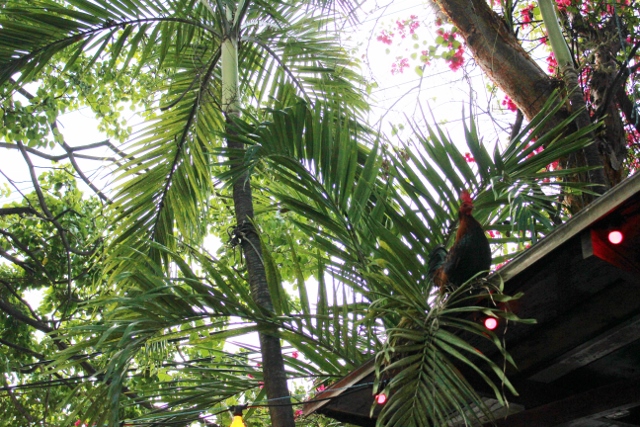 I've never eaten a meal outside of breakfast at Blue Heaven, But oh goodness, breakfast is lovely. It would be difficult to not enjoy breakfast while sitting outside beneath a canopy of trees. Entertainment is courtesy of the chickens that roam freely through the restaurant, roosters crowing loudly from atop the roof of the stage where musicians frequently perform. I always order an omelette with three add ons, most often spinach, onion and avocado. (The chef says omelettes get too stuffed with more than three add ons.) My favorite fella snags the side of gluten-full banana bread that comes with my omelette. And then sometimes he gets more banana bread to go. Off we ride on our bicycles, well-fueled for a day of island adventures.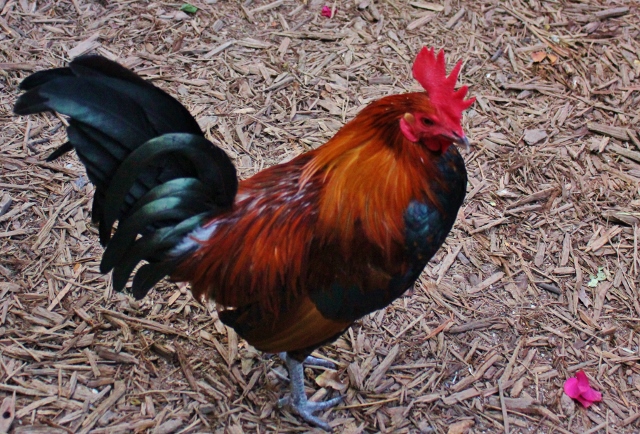 Recently I purchased a special edition of Southern Living Magazine, their Best Drives and Dives issue. Inside was a recipe for Blue Heaven's banana bread. Armed with the original recipe, which Blue Heaven refers to as Betty's Banana Bread, I set to work remodeling it to work for me. And perhaps for you.
Soon I'll tell you more about Blue Heaven, but here's one last little tidbit for you: on their dessert menu is Banana Heaven, their version of Bananas Foster served over a slice of their banana bread. I found the recipe on Epicurious, just need to substitute my version of their banana bread. You better believe that is going to happen in my kitchen soon. Wanna come over?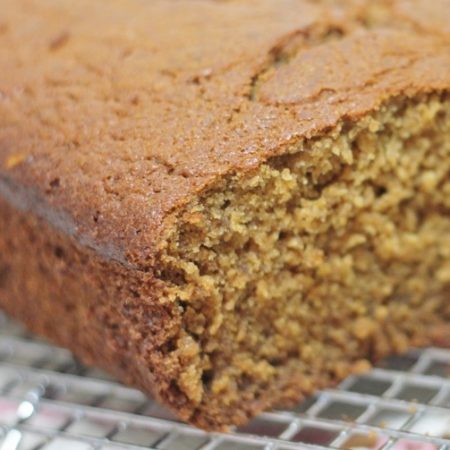 Blue Heaven's Banana Bread, Remodeled (gluten-free, dairy-free)
Ingredients
1/2

cup

Earth Balance vegan butter-y sticks or coconut oil

, softened but not liquified

1

cup

coconut sugar

2

large eggs from happy hens

1

cup

mashed ripe banana

(about 2 1/2 large bananas)

1/4

cup

dairy-free yogurt

(I use So Delicious cultured coconut milk)

1 1/2

teaspoons

vanilla bean paste or vanilla extract

1 1/2

cups

Johnna's favorite gluten-free flour blend

1

teaspoon

baking soda

1/4

teaspoon

salt
Instructions
Preheat oven to 350 degrees. Lightly oil a 9 x 5 loaf pan.

In bowl of stand mixer, add butter alternative and coconut sugar. Using paddle attachment, mix on medium until well combined. (This will not be quite as fluffy as when using white refined sugar.)

One at a time, add in eggs. Mix to incorporate each time.

In a small bowl, combine mashed banana, dairy-free yogurt and vanilla bean paste.

In another bowl, combine gluten-free flour blend, baking soda and salt.

With mixer running on low, add in a bit of the banana mixture. Then add in a bit of the flour mixture. Continue alternating, stopping the mixer as necessary to scrape down the sides.

Once well combined, pour batter into loaf pan. Bake at 350 degrees for 45 to 50 minutes. A toothpick or skewer inserted into the center will come out clean when the bread is down.

Let cool for 10 minutes in the pan before turning out onto a wire cooling rack. Preferably you will let this completely cool before eating, but the temptation is great.
Recipe Notes
My recipe was inspired by a recipe published in Southern Living's Drives and Dives special issue. I have modified the recipe to be gluten-free, dairy-free and refined sugar-free as well as modifying the cooking time. Five of the nine ingredients in the original recipe have been changed.
Stay tuned, tomorrow I'll share my recipe to make Banana Bread French Toast!
I am linking this post up with Gluten-Free Wednesdays. Click over for many more recipes sure to make your mouth and tummy happy!
Disclosure: This post contains affiliate links. Should you click on and purchase a product I recommend and use in my own kitchen, I may make a small commission. I use affiliate links to offset the cost of maintaining this website and developing original recipes at no charge to you. I am ever so grateful for your support. My full Disclosure Policy is available here.