This post contains affiliate links. See my disclosure for more information.


Brunch is serious business in the South. I searched for just the right place to have brunch in Memphis, read through so many recommendations, asking lots of folks for their favorite and decided on The Beauty Shop. And what a great brunch we had!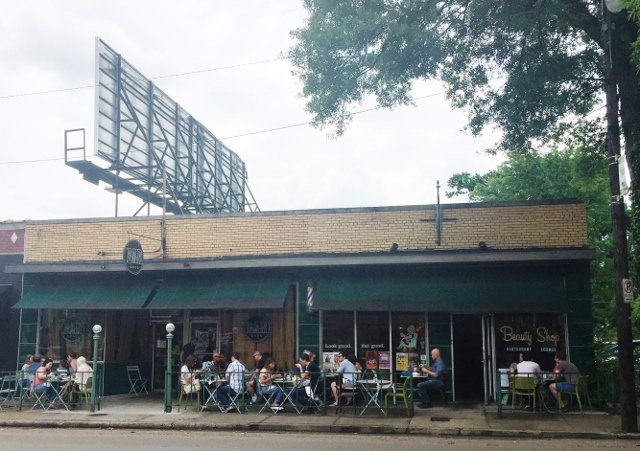 Before we left on our trip to Memphis, I did a bit of research, reading all of the "Top 10 Places to Brunch in Memphis" lists, gathering recommendations from trusted sources like Bianca of Vegan Crunk and then asking folks in person once we arrived in Memphis. On our way into the Beale Street Music Festival, we caught a lift in a media escort golf cart. I asked the gal driving where she liked to have Sunday brunch in Memphis. Honest to goodness, she abruptly stopped the golf cart in the middle of the street because this was important, she needed to focus. For the next several minutes, she rattled off a list of brunch in Memphis tips so long it would have taken us at least a month to try half of them. She even recommended we do a brunch crawl, one of our favorite things to do on a Sunday at home. After talking to her, we knew we had chosen well with The Beauty Shop.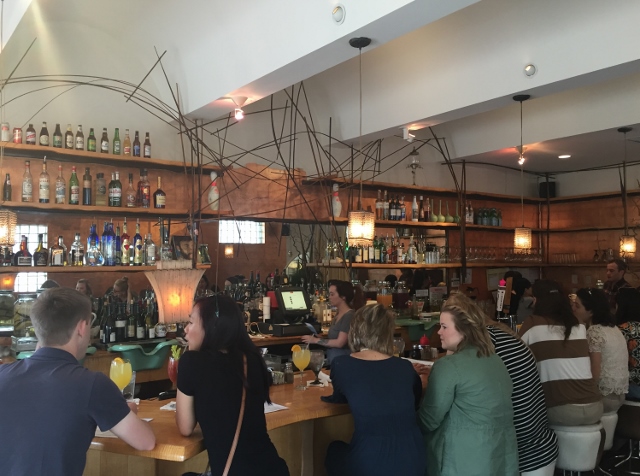 We made a reservation online for a table at the time they open on Sunday, 10 a.m. We arrived about 10 minutes early to find a line had already formed outside the door. It didn't appear that there were separate lines for reservations and walk-ups, so we waited it out. They did ask if we had a reservation when they seated us and it appeared that a few who were seated before us did, too, but not all. That said, by the time we left, it was packed so I would recommend making a reservation.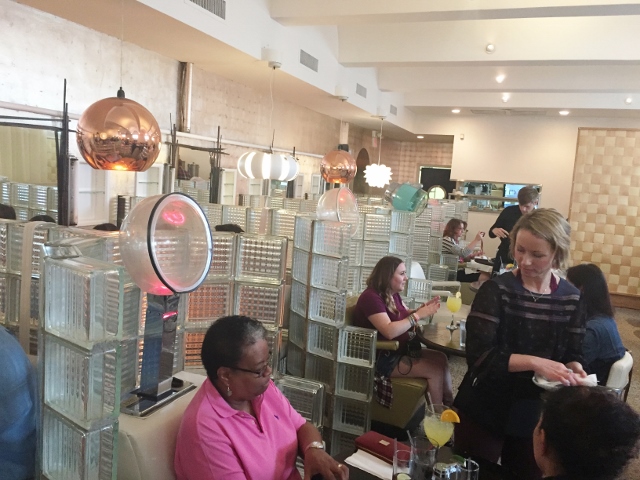 The Beauty Shop is in the Cooper-Young neighborhood, which appears to be full of eateries and very walkable. We parked just around the corner, where streetside parking is free. The restaurant windows are emblazoned with a throwback logo and the words, "Look Good. Eat Good." Inside the prime seating is beneath vintage Belvedere hair dryers. I was so excited we scored a seat with a dryer! And silly me, I had to pull it down for a photo, only to discover the darn things actually work! I love a kitschy restaurant and this one does it well. But how about the food? (Obviously I am the world's worst selfie-taker, but here I am under the dryer. So fun!)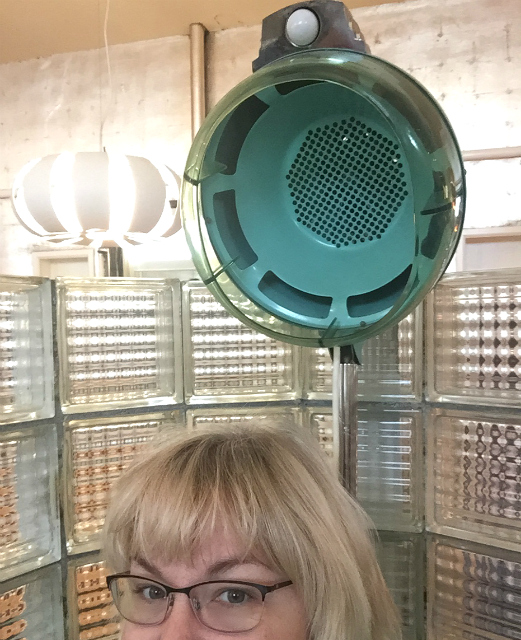 Stretch pants, y'all. Even though we had barely eaten dinner the night before, danced for hours at the music fest and were having a late breakfast/early brunch, we were still incredibly stuffed about halfway through brunch. Plentiful servings is one thing, but it's a whole different issue when the food is so good that you can't fathom the thought of leaving a single bite on the plate. That's the story here.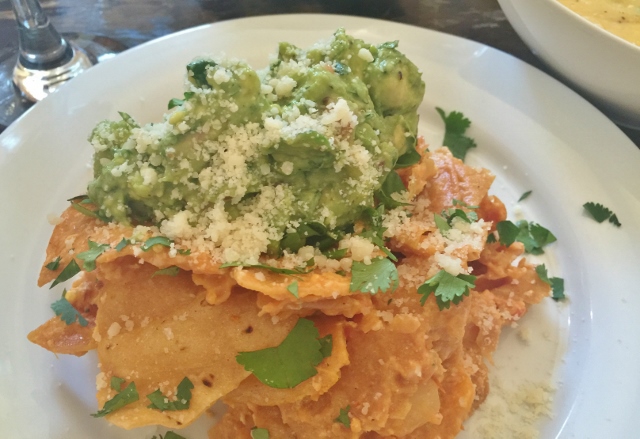 We often order two entrees so we can share a bit of each. One of us ordered the Chilaquiles Migas with corn tortillas, salsa, cheddar cheese, scrambled eggs and guacamole.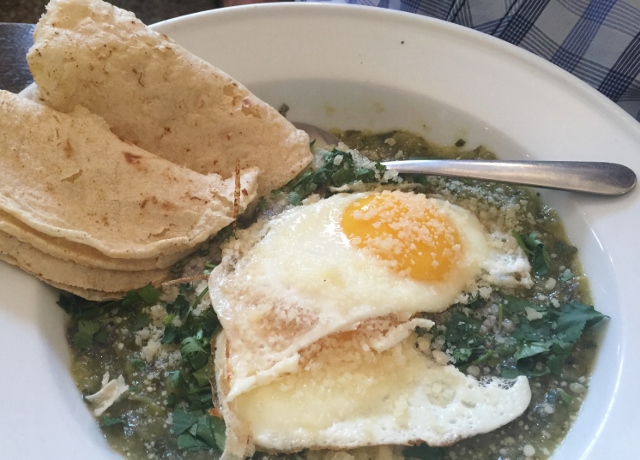 The other one of us ordered Huevos Rancheros with tomatillo verde, spiced jack cheese, black bean pureé, skillet eggs, cotija cheese, cilantro and corn tortillas. The dish usually comes with grilled flour tortillas, but a savvy server was able to suggest an easy substitution and did an exceptional job keeping the kitchen informed of my needs. I really enjoy a meal out when the server understands, makes no big deal about it (no eye rolls here) and communicates clearly with the kitchen where the staff also take this seriously and turn out a meal that works for me. I could hug these folks; it truly means the world when they can make a safe meal for me.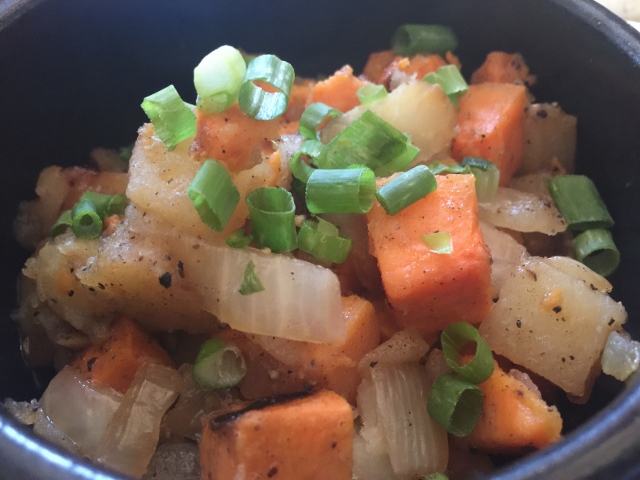 I don't know why we thought those two entrees wouldn't be enough food when we ordered, so we also ordered hash browns and cheese grits. Look at these gorgeous hash browns with both yukon gold and sweet potatoes!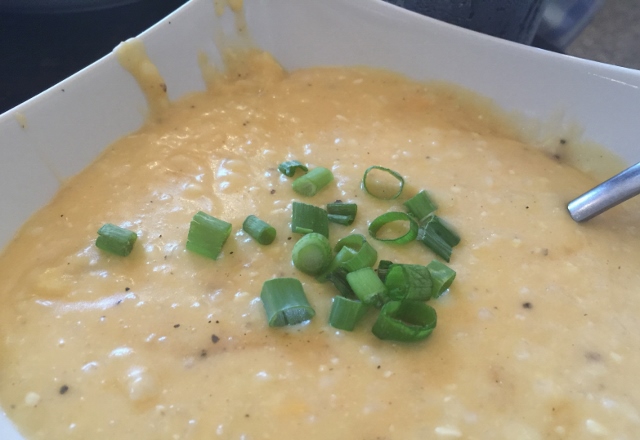 And the cheese grits. I mentioned after eating at El Mero Taco that Memphis does grits right. The Beauty Shop was more affirmation that grits are done right in this town. I only wish we could have finished the plentiful bowl. The grits with a fried egg on top would have been a generous meal by itself.
We both had cocktails with brunch. I had the Big Boy Mimosa, which was enormous and the perfect balance of bubbly and fresh squeezed juice. My favorite fella had something with bourbon, I have no idea what. By the time he had decided, our food had arrived and I was fully immersed in having a moment with that bowl of grits. All I know is that he said they had a nice bourbon list and he enjoyed the cocktail. As I did the grits…
The Beauty Shop is located at 966 Cooper Street, Memphis, TN, 38104. 901.272.7111. Parking is streetside. Reservations are recommended and can be made online.
My travel and dining series is not intended as a review, rather a summary of my experience.* Menu prices, items and ingredients featured were current at the time of writing. Please read the menu carefully and ask for assistance in ordering if you have dietary restrictions. It's a good idea to call ahead and let the restaurant know of your food needs.
*Writing bad reviews doesn't feel good. Only in extreme cases (a total of two in six years) where gluten has been apparent in my food or the handling of my food restrictions was of great concern do I share anything less than a recommendation. I'd rather share a good recommendation with you. I hope that's what you are looking for anyway, recommendations on where to dine and fun places to visit in your travels. Thanks for understanding.