This post contains affiliate links. See my disclosure for more information.


Last week my friend Suzanne, who lives in Denver, emailed a photo to me of a giant three pound tub of cookie dough she spotted at Costco.
Huh? Why would she send that? To me?
She sent it because it's gluten-free, egg-free and dairy-free. She also read the label and said she thought I would be comfortable with most of the ingredients.
I responded with a thanks, but no thanks, I'd rather make my own cookies, blah, blah, blah…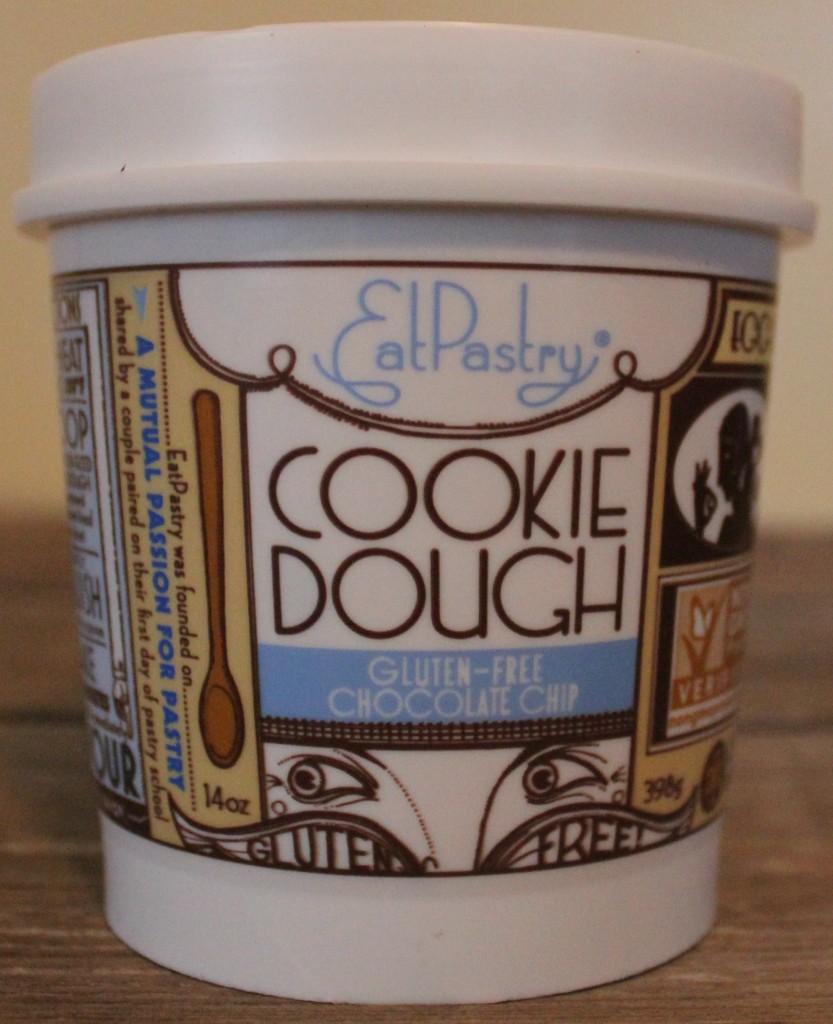 And then I saw it, sitting up high in the dairy cooler at Whole Foods, mini 14 ounce tubs of the same cookie dough from Eat Pastry. Gluten-free, no ingredients that I try to avoid, a label with ingredients I could pronounce and only two ingredients I don't have on hand in my own kitchen. Hmm…sounds like something I should try.
So I bought it. It only makes 20-some cookies, how much harm could that be?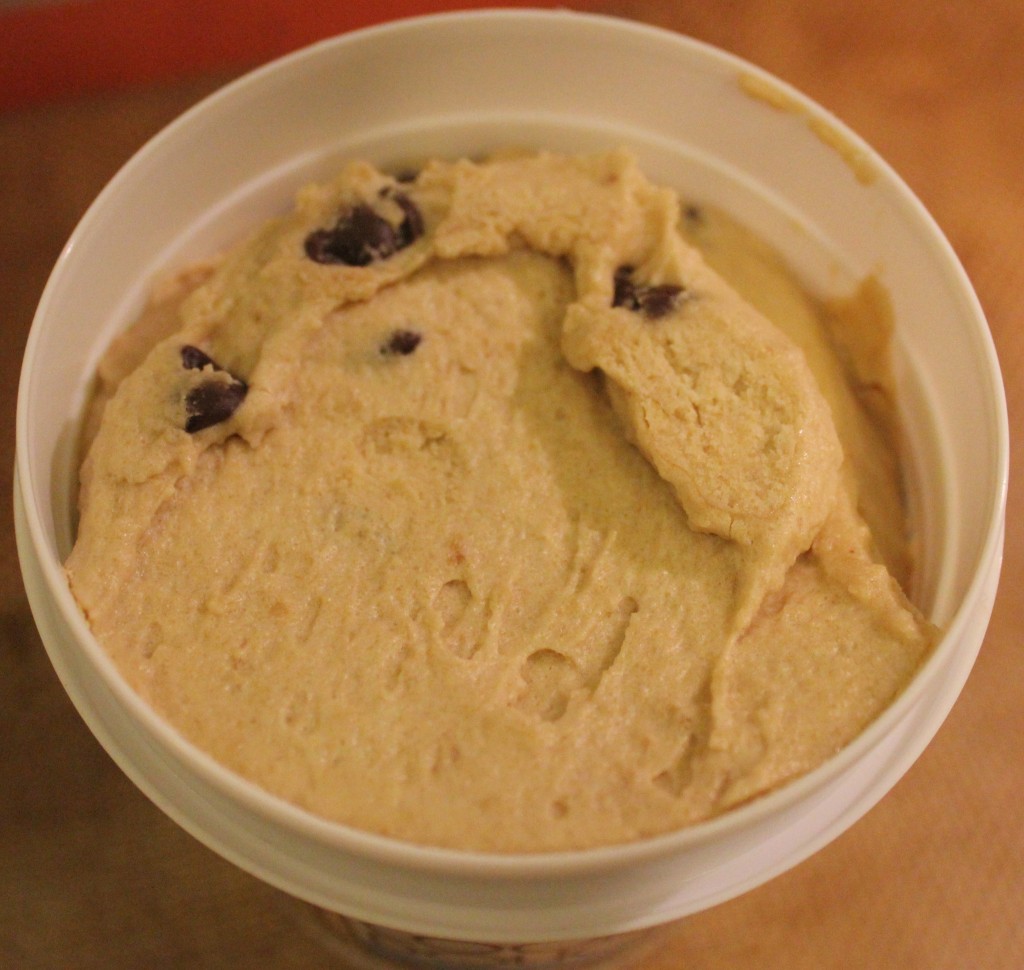 Well, I ate cookie dough, a store bought variety, out of a container for the first time in 4 years. It was every bit as good as I remembered. Not quite like homemade cookie dough, but that's part of the joy of it, not having to make it.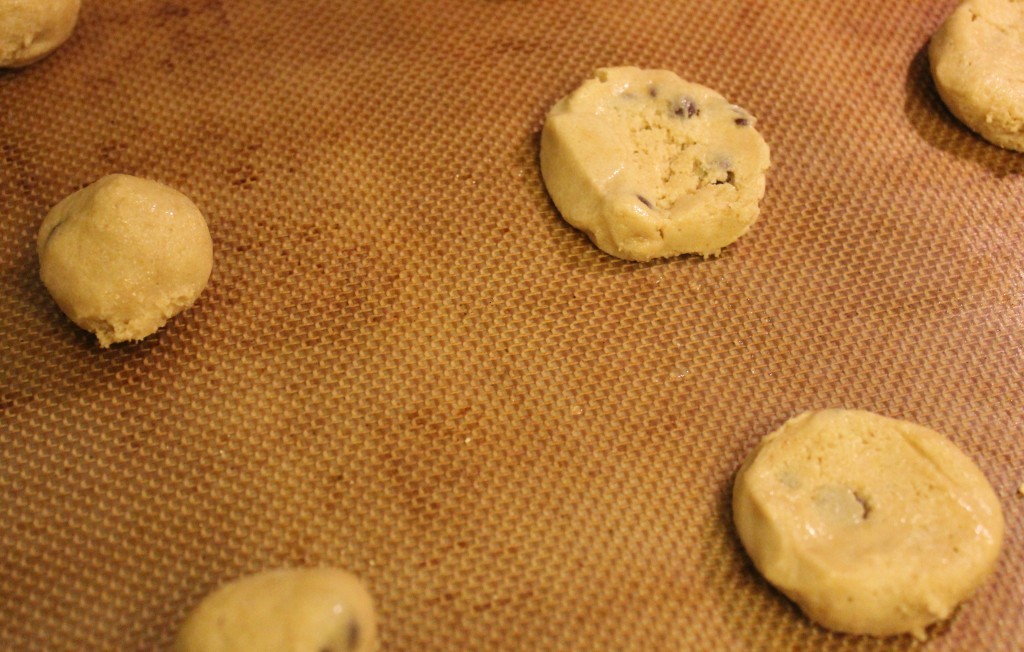 Then I baked the cookies. I followed the directions, a Tablespoon of dough, rolled into a ball, slightly flattened with the back of a spoon and baked at 350 for about 12 minutes.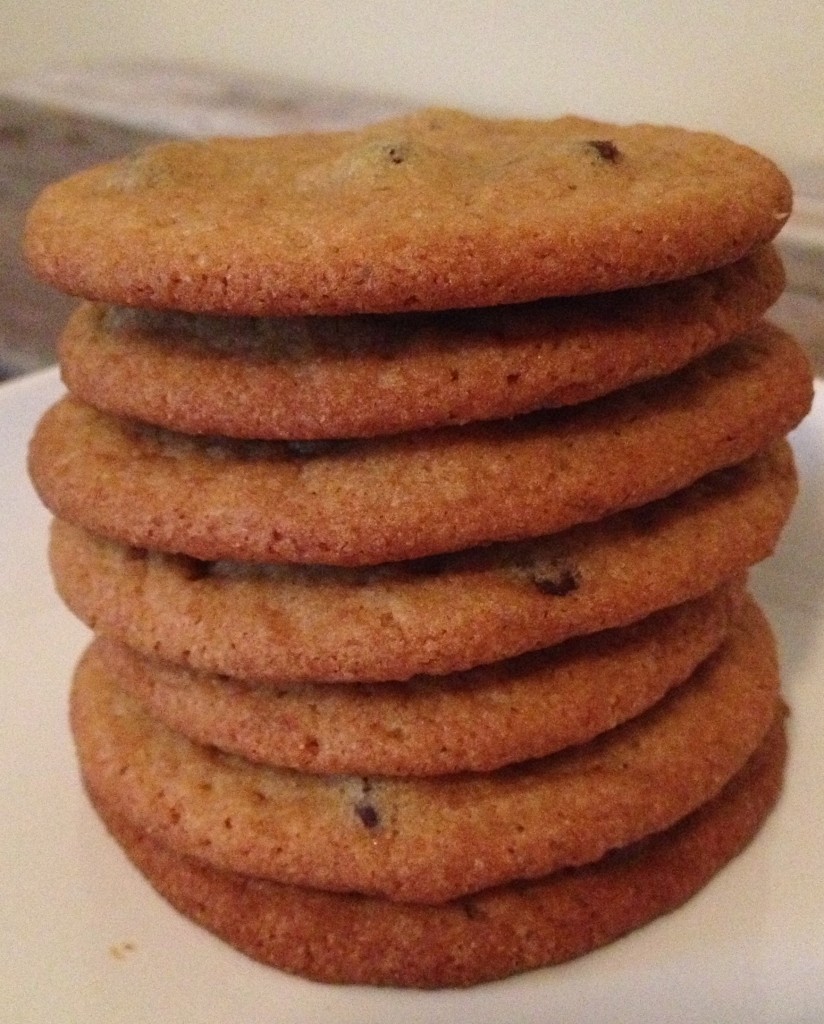 The cookies were good warm.
They were good at room temperature. And also with a glass of almond milk.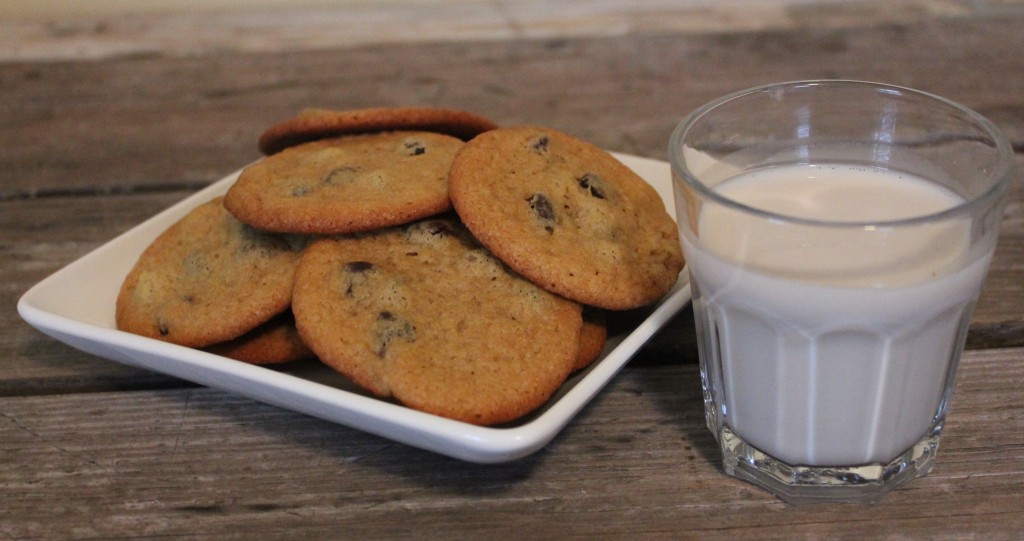 I wish I could tell you they store well in an airtight container, but I have no idea. They didn't last that long. My favorite fella, with a mouth full of cookie, tried to say things like, "These aren't as good as your cookies," and "I like your cookies better." But his comments were a sham,the plate of cookies was gone within an hour.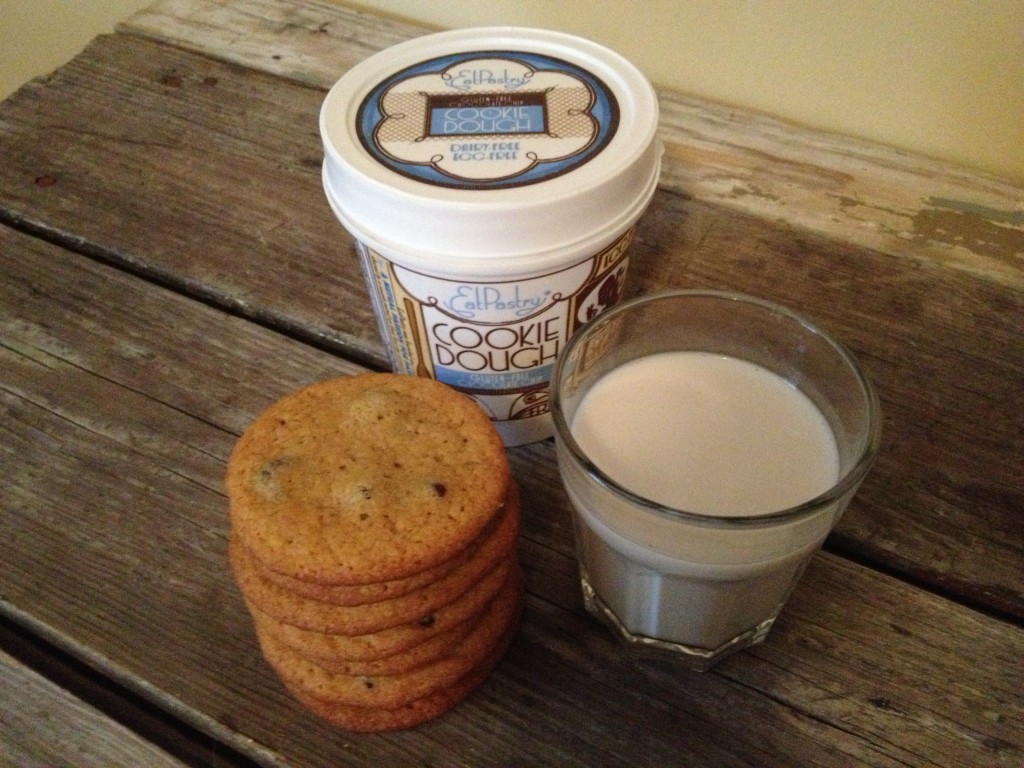 Are these as good as from-scratch homemade cookies? Not really, because it's not exactly the same thing. But are they every bit as good as the store bought cookie dough we occasionally indulged in back in the gluten-rich days? ABSOLUTELY! And the ingredients don't give me pause the way the mainstream cookie dough of my past should have.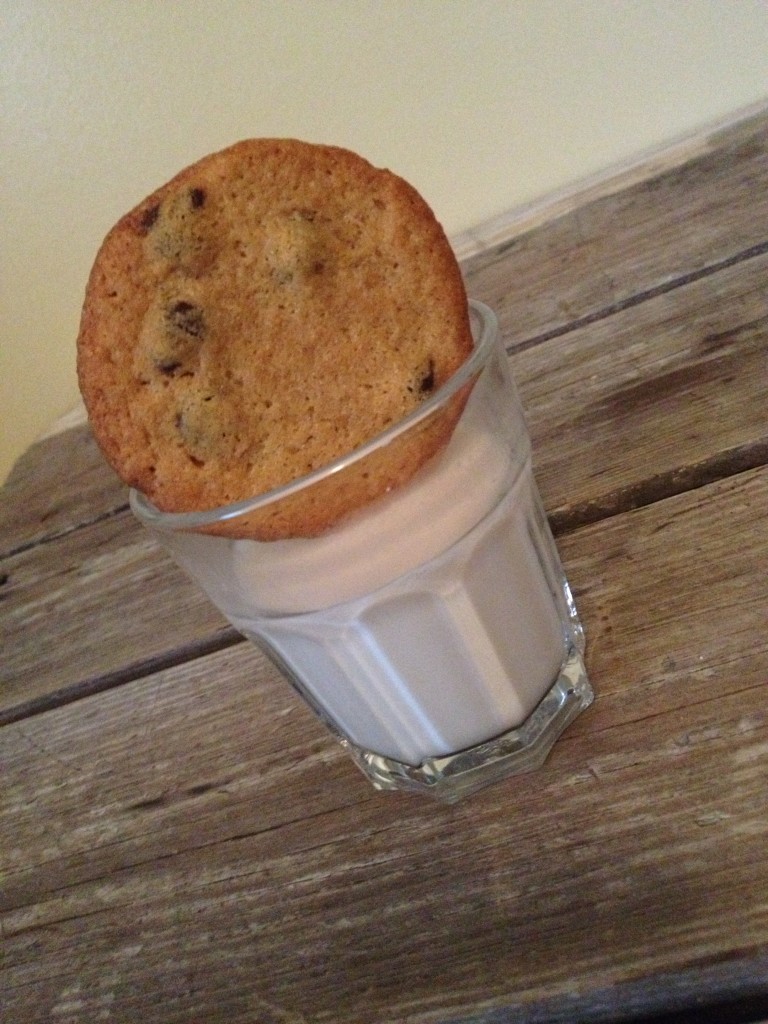 There is a list of stores that carry the Eat Pastry cookie dough on their website. In addition to chocolate chip, I see a couple of other gluten-free flavors offered, too. Have you tried them? What did you think?