This post contains affiliate links. See my disclosure for more information.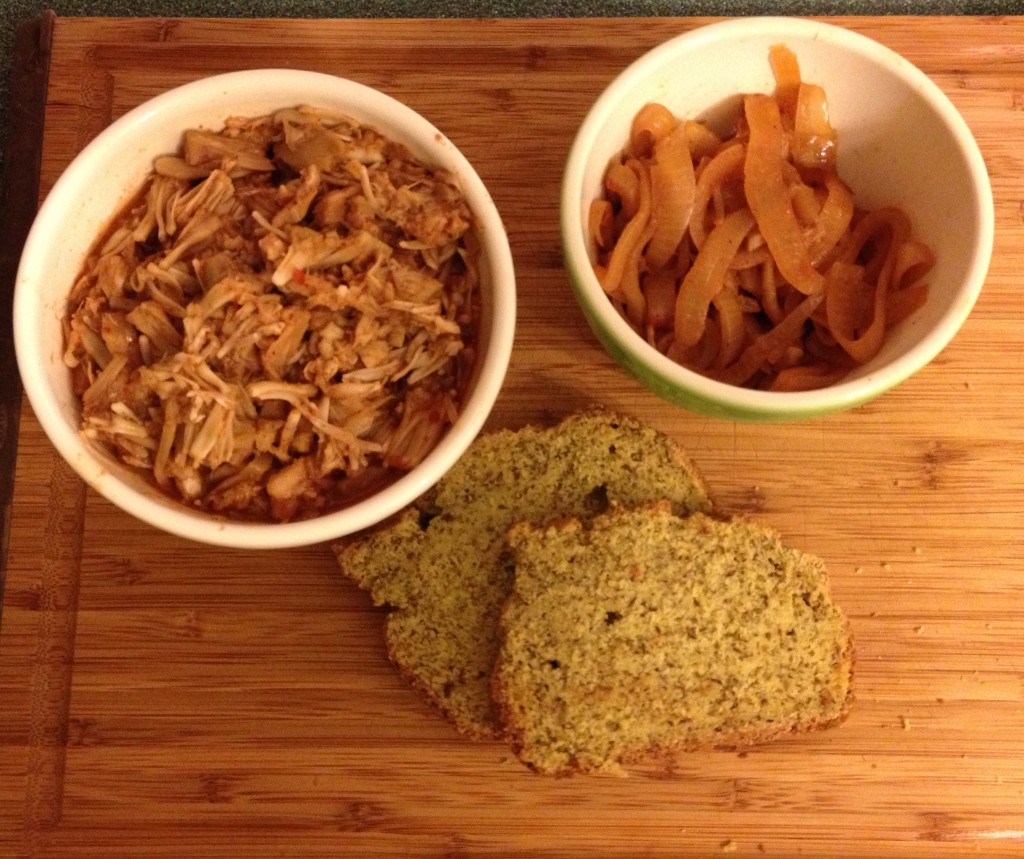 I make my original KC-style BBQ Pulled Not-Pork Jackfruit often, it's a favorite dish not only in my home but in the homes of several other friends. It's tradition around here in KC that our sauce is tomato-based, usually ketchup and molasses.
But every once in awhile I meet someone who prefers Carolina BBQ, a more vinegar-y sauce. Or someone challenges me to make this dish without a bottled BBQ sauce. It happens, no kidding!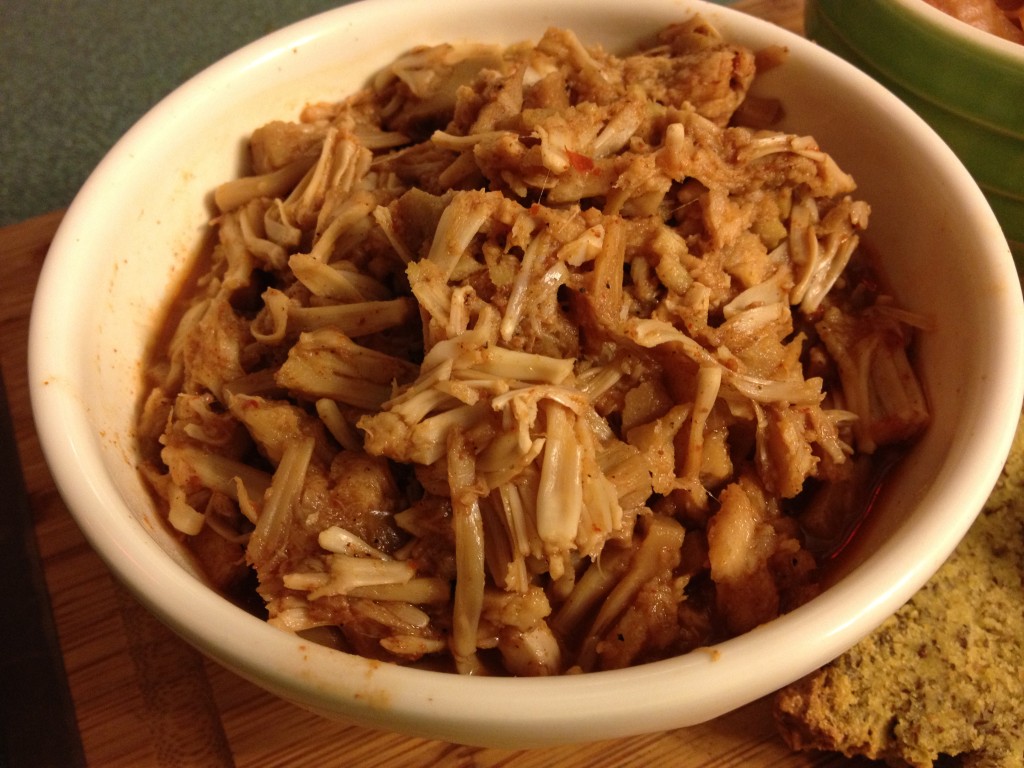 Even though the bottled sauce I use, Organicville BBQ Sauce
, is pretty healthy by the standards of what I see on the grocery story shelves, some folks would just rather do it all themselves. Because they have extra hours in the day, hours that I somehow misplace. Not one to turn down a challenge, here's what I came up with. And I kinda like it. Don't tell the KC BBQ police I've admitted to liking a more vinegar-based sauce, ok? I live here after all and it's hard enough in these parts explaining that I don't actually eat pork.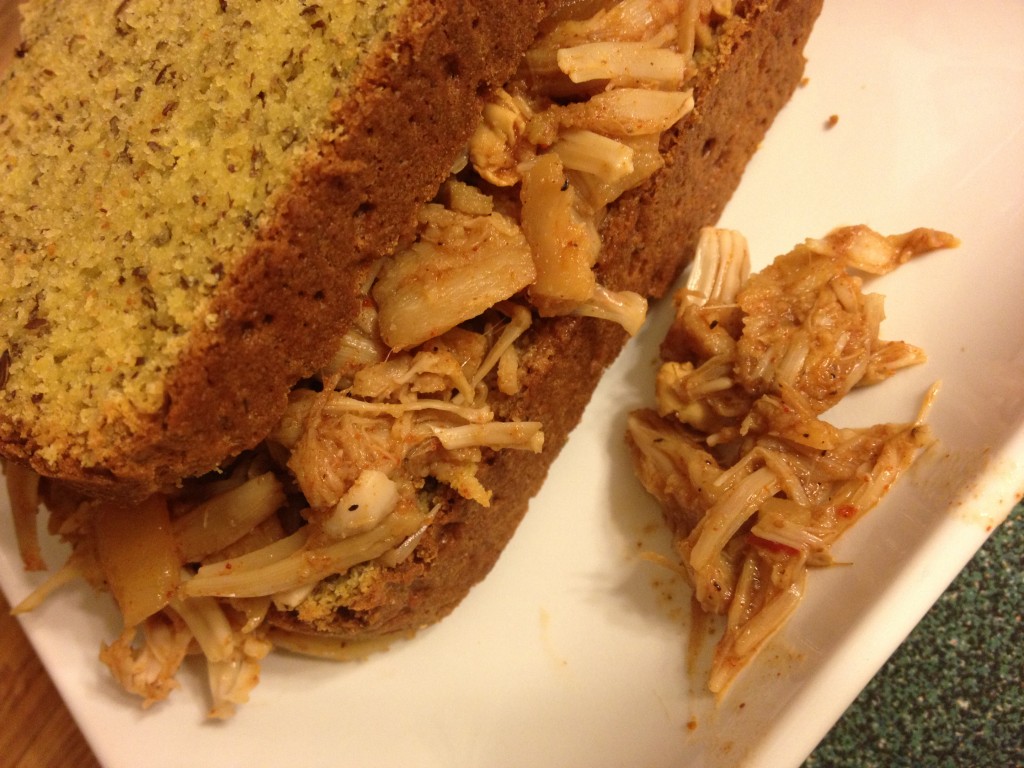 Oh, one more tidbit. The bread on the sandwich shown here is Gluten-Free Bread 2.0 from Elana's Pantry. It's gluten-free, gum-free, yeast-free, dairy-free, refined sugar-free and delicious! Not only that, it's super quick to make. I doubled the recipe and baked it in a full-size loaf pan. I only had brown flax seeds, so the color may be different than if I had the golden flax meal the recipe called for. I also used weird alien eggs with double yolks one of our young hens is laying and it still worked well. I would say this is a pretty forgiving recipe for folks who are challenged by gluten-free break baking. That would be me!
I'd love it if you would take a moment to share with me in the comments if you eat slaw on your BBQ sandwiches or not. Let the debate begin…