This post contains affiliate links. See my disclosure for more information.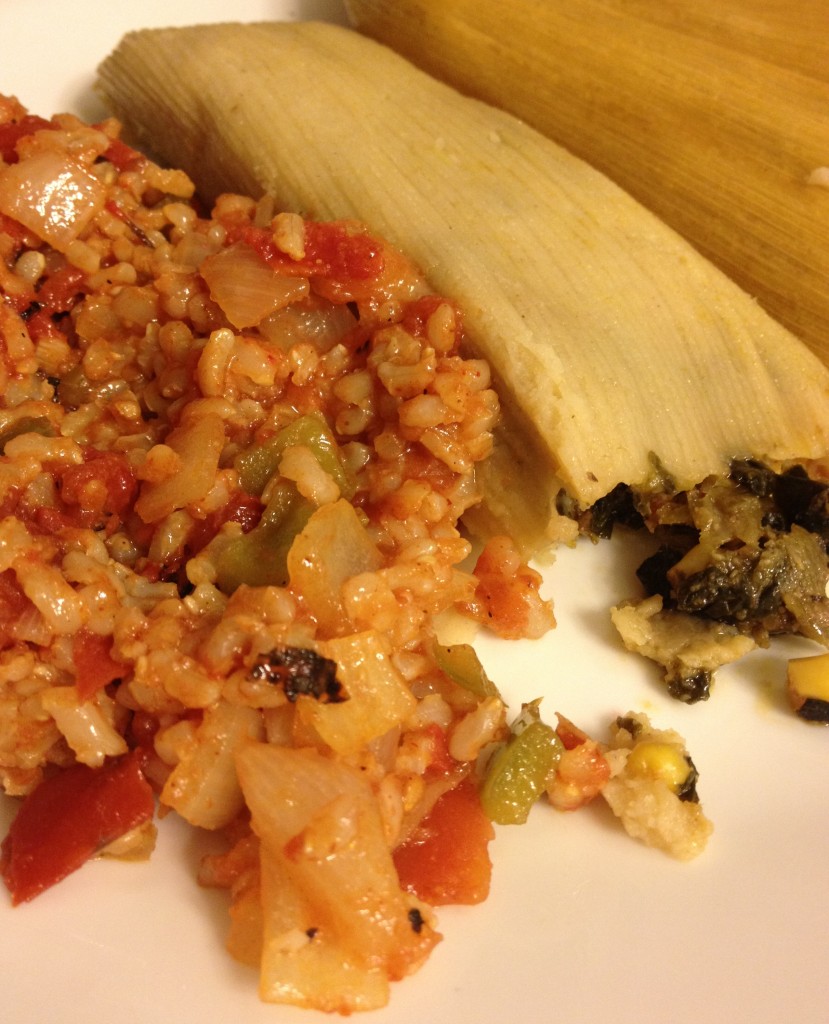 Over the weekend I took a tamale class at La Tienda Chiquita. For years when I have asked folks about making tamales, I get a response like, "Why would you want to make tamales? It's time consuming. It's difficult. You're better off to buy them." Only my friend Yvonne has ever encouraged me to make my own. And, really, with the amazing tamales they sell at La Tienda Chiquita, I could have gone the easy route and bought many, many tamales. But I would have missed out on the fun of this class!
I learned how to make vegan masa for tamales. Most importantly, I learned the art of spreading the masa in a corn husk. Not too thick, not too thin, just so…tricky at first but I felt pretty comfortable after making a few. I filled tamales with jackfruit and salsa verde and also with a spicy veggie mix. And I even made a few sweet potato tamales with black beans and corn mixed into the masa, technically not filled. I spent a little time after class reading up on this style of tamale. Sometimes they are referred to as tamales sordos (which translates to deaf tamale) and sometimes as blind tamales. Always so much to learn about food!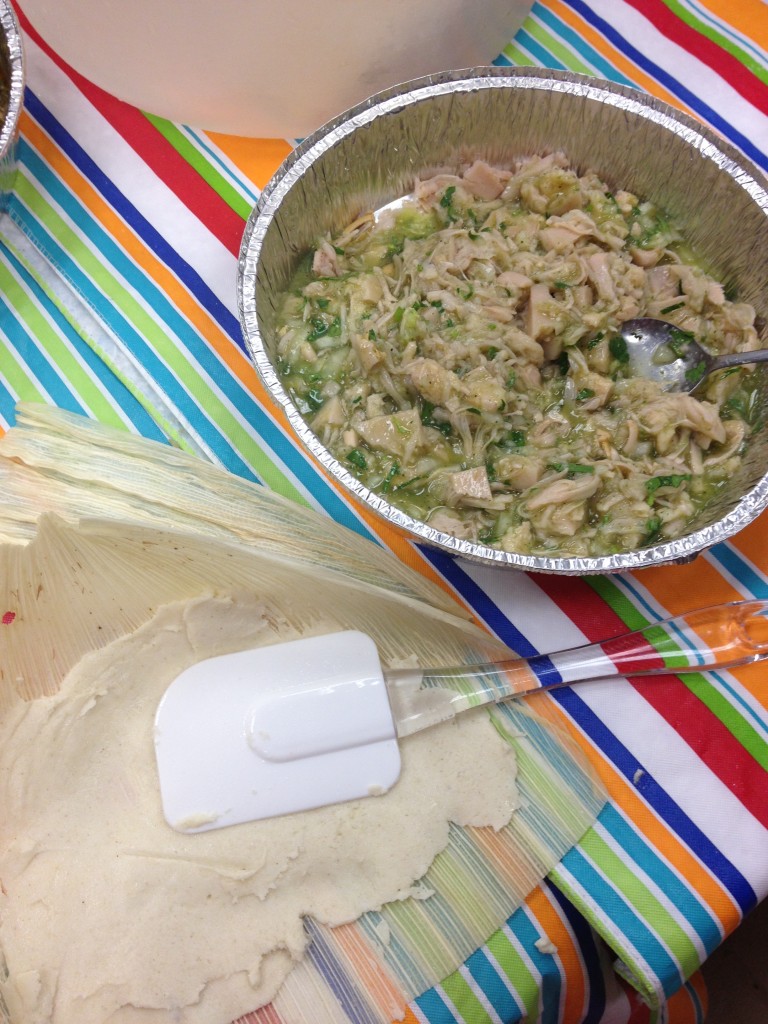 Each of us in the class made a dozen tamales to take home with an improvised steamer made from an aluminum roasting pan. A layer of foil that did not meet the bottom allowed hot water to be poured into the bottom of the pan and the tamales to be perfectly steamed. It worked fabulously and I discovered my tamales were not just edible but even looked like tamales. Another skill crossed off my culinary to-learn list!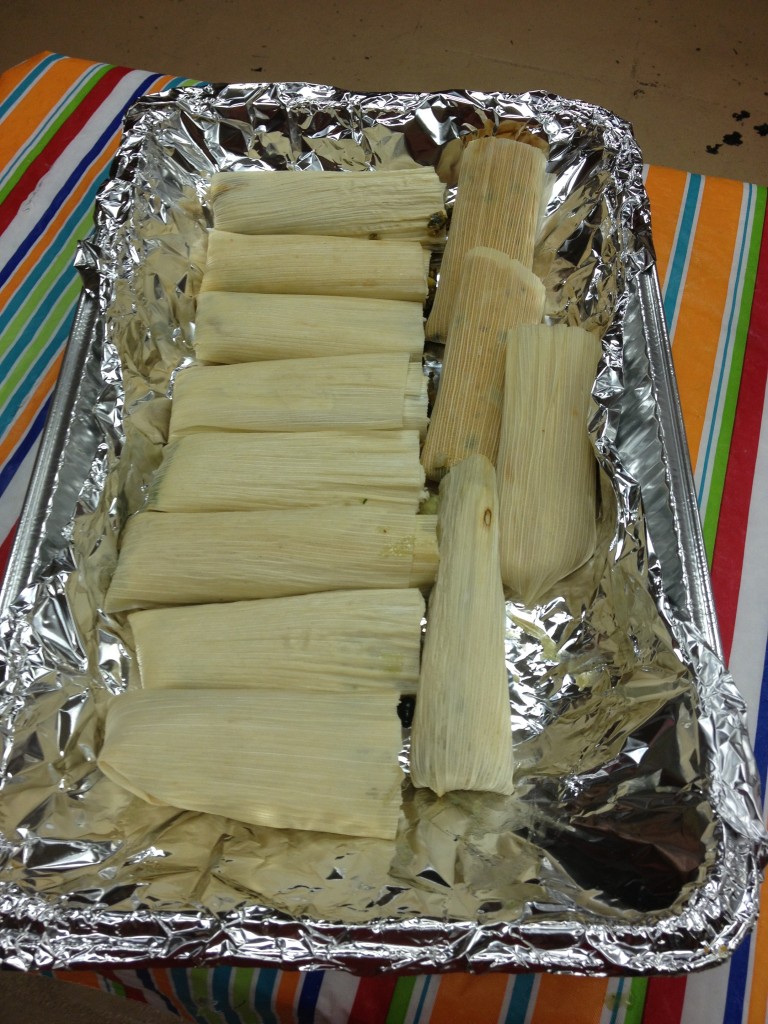 Now that we have all of these tamales to eat, I'm cooking up my favorite Mexican side dishes. Today I'm sharing my Super Quick & Easy Mexican Rice. This is an enduring favorite at our house and also a side dish we make when we're in a hurry.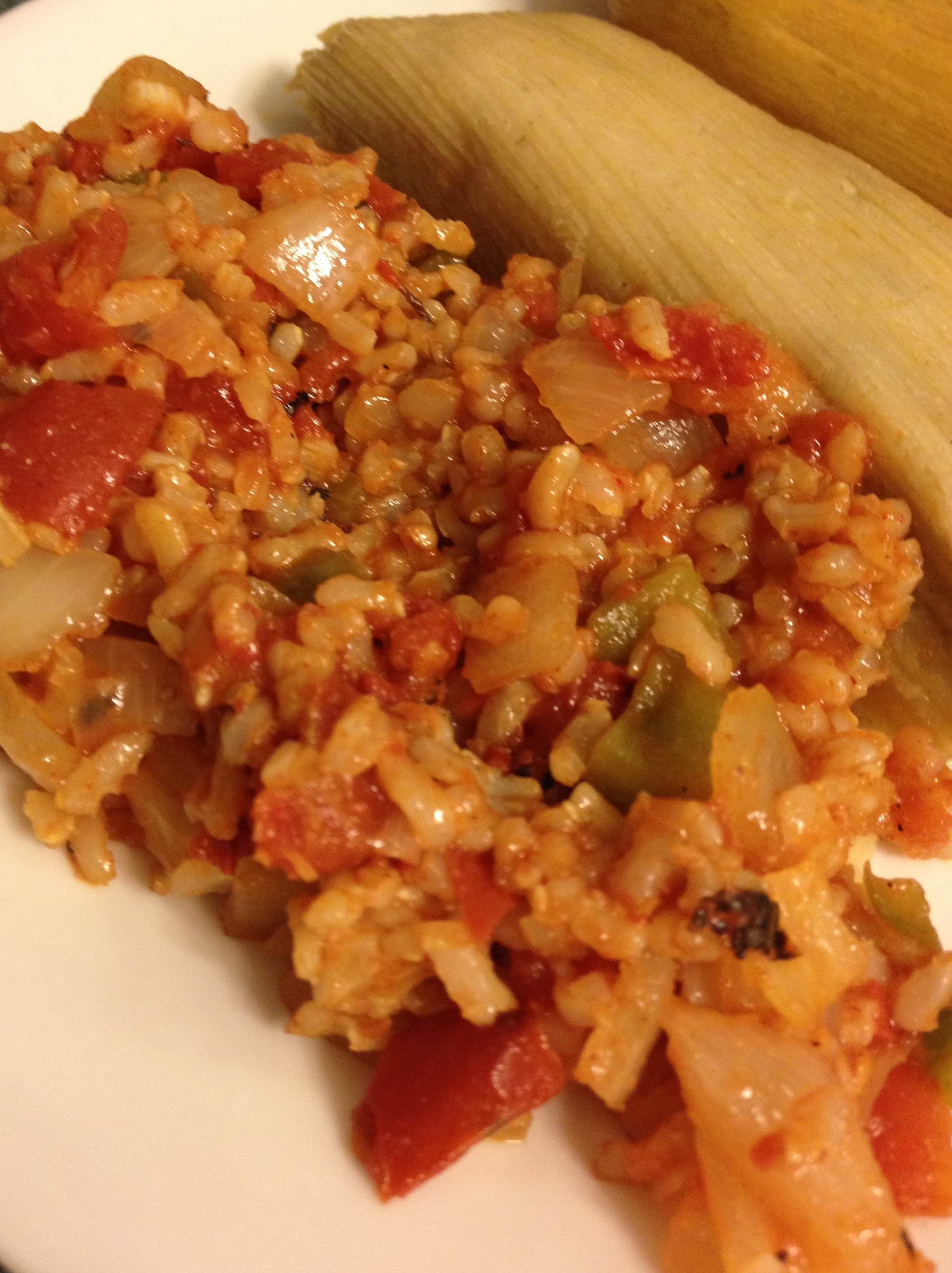 Super Quick & Easy Mexican Rice
Ingredients
2

cups

pre-cooked rice

, brown or white

1

T

. olive oil

1

medium yellow onion

, diced (about 1 cup)

1

small green bell pepper

, diced

2

cloves

garlic

, minced

1-14.5

oz

. can diced and fire roasted tomatoes with green chiles

(I use Trader Joe's organic)

1

t

. cumin

1/2

to 1 t. chili powder

, adjusting depending on your preference

1/2

t

. sea salt
Instructions
Pre-cook rice using your preferred method. While it may not be preferable to everyone, the steamer bags of rice from the frozen food section are typically two cups of rice, perfect for this recipe.

In large skillet, saute onion, green pepper and garlic in olive oil over medium heat.

Once onions are translucent, add can of tomatoes, cumin, chili powder and sea salt. Continue cooking until bubbly. Stir in rice, cooking until warmed through. Enjoy!