This post contains affiliate links. See my disclosure for more information.


Goodness, it seems like I've been eating a lot of frozen Gluten-Free foods lately. The frozen food aisle at Whole Foods sucked me in!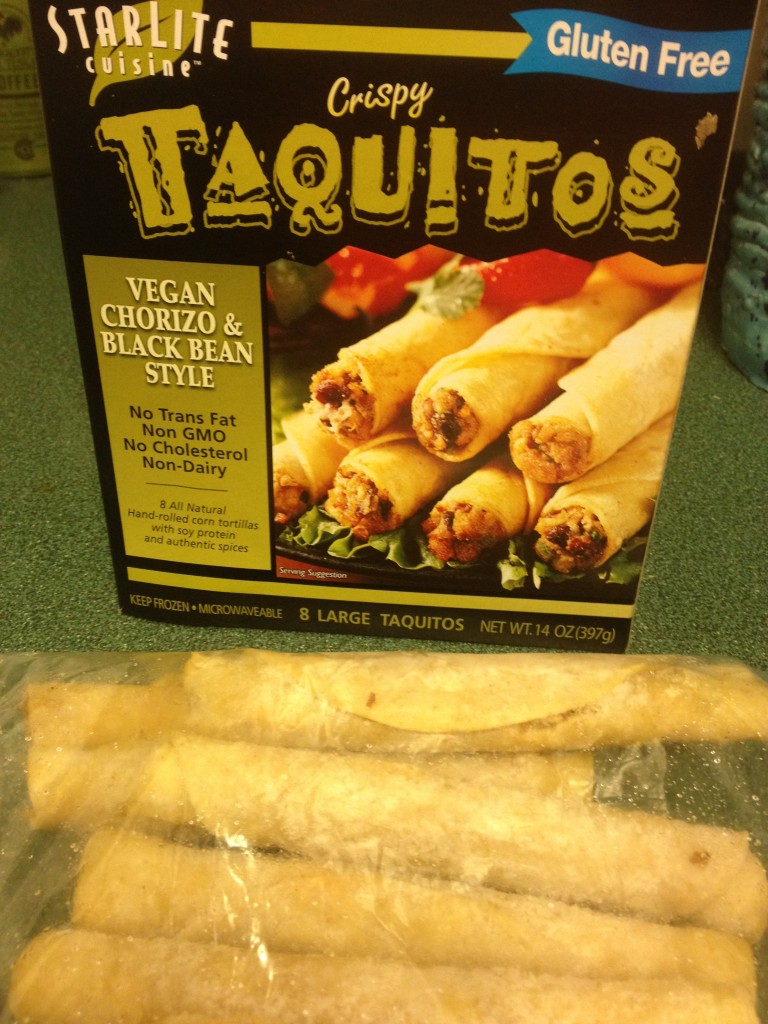 I've not totally fallen off the bandwagon of eating fresh, whole foods. I'm still managing to eat a high percentage of raw food even. But I have been swamped with food and non-food work and sometimes don't have enough time to prepare a full meal. How crazy is that? Does this happen to you? Tell me it does so I don't feel guilty about eating a convenience product occasionally. After working a few 20-hour days, having food in the freezer that cooks in just a matter of minutes has been great.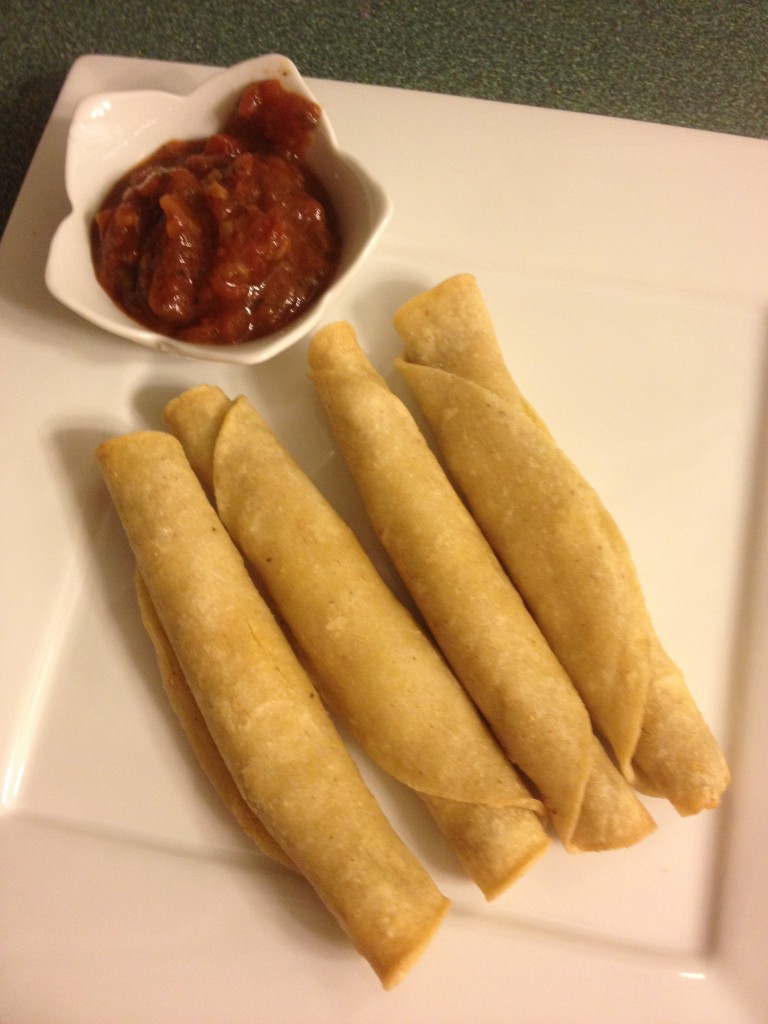 And these taquitos? They were just that, GREAT! I tried the Starlite Vegan Chorizo and Black Bean Taquitos. Crispy on the outside, soft filling on the inside. The chorizo has a great flavor to it and isn't overly spicy. With a side of salsa, these made a terrific meal in a flash. I think they would be even better with guacamole. And maybe a side of my Super Quick & Easy Mexican Rice.
In my gluten-full, morbidly obese days, I ate a lot of bean and cheese taquitos. Sometimes I fried them. But prior to these taquitos from Starlite, I don't think I had eaten taquitos in at least a few years. This was a nice dish to revisit, especially made with ingredients better suited for my digestion.
The taquitos I tried were gluten-free, dairy-free, vegan and non-GMO. Starlite also makes rolled tacos, however they are NOT gluten-free. As always, read labels carefully.