This post contains affiliate links. See my disclosure for more information.


On a recent ski trip, we spent just enough time in Denver for me to snag a few of my favorite cookies, have an amazing breakfast and visit a store I had heard great things about on-line but had not visited in person, Nooch.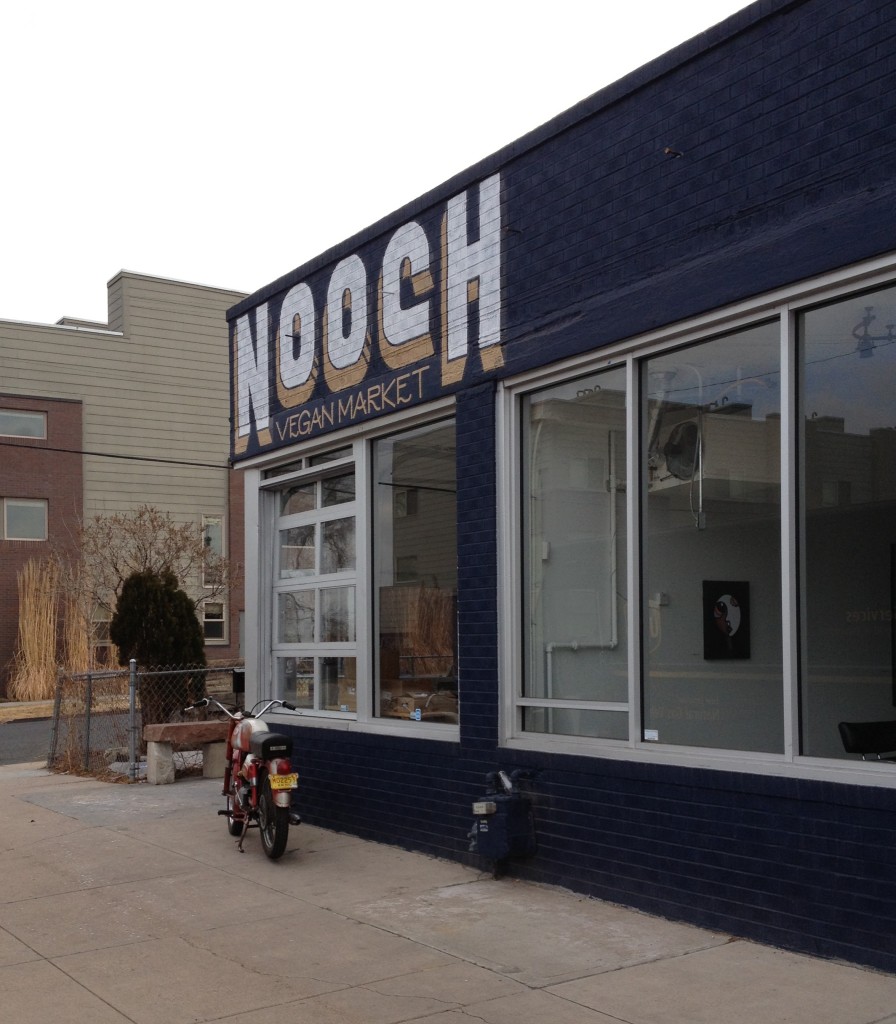 Did you know I really dig nutritional yeast? It's my favorite popcorn topping. When I reduced the amount of dairy in my diet, nutritional yeast became even more important than a popcorn topping, although those are pretty important here. It's wonderful in anything that needs a cheesy flavor and contains the elusive B12 for those of us who consume few or no animal products. We might as well buy 50 gallon barrels of the stuff. Yes, we call it Nooch. I can't think of a more clever name for a vegan market than Nooch, the slang term for nutritional yeast.
Nooch is a deceptively tiny corner store near downtown. I say deceptively because the store is packed to the gills with so many wonderful products!
Not even far enough inside for the door to close us, I had already spotted Bearded Brothers bars. On the same shelf were some terrific dairy-free candy bars that I had not tried before. Also, Primal Strips and some goodies from Hail Merry!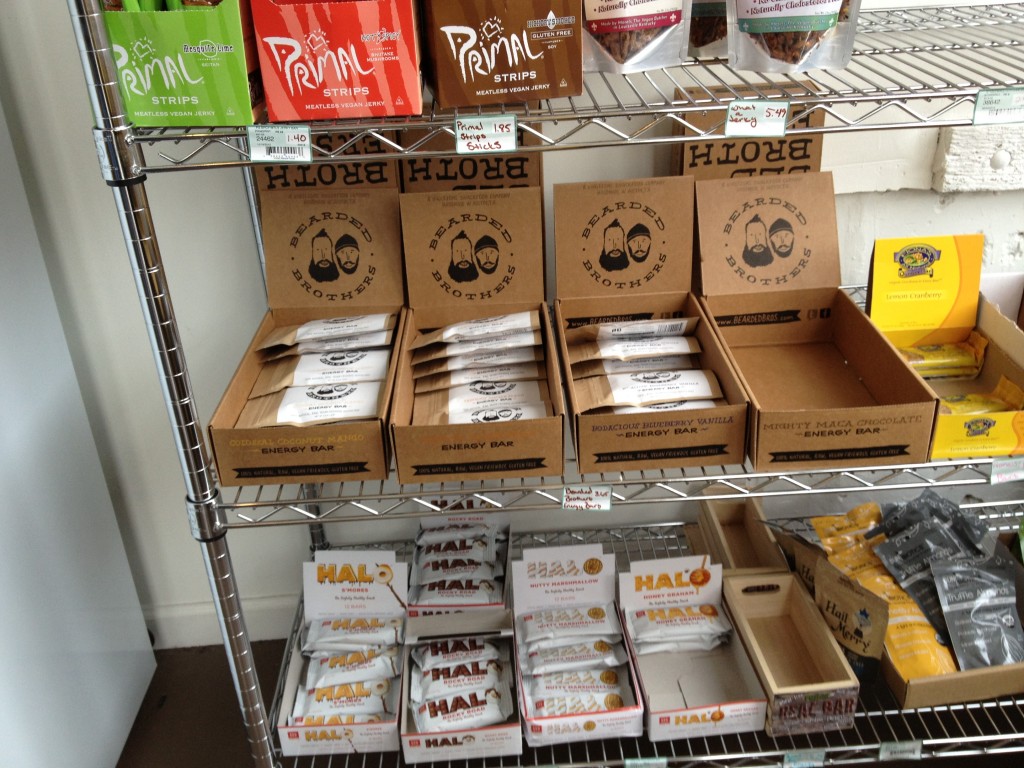 I also scored raw nut cheese from Punk Rawk Labs. I hear chatter of this cheese often but had never tried it before. I'm writing a separate post about it soon. All you really need to know is it is AMAZING.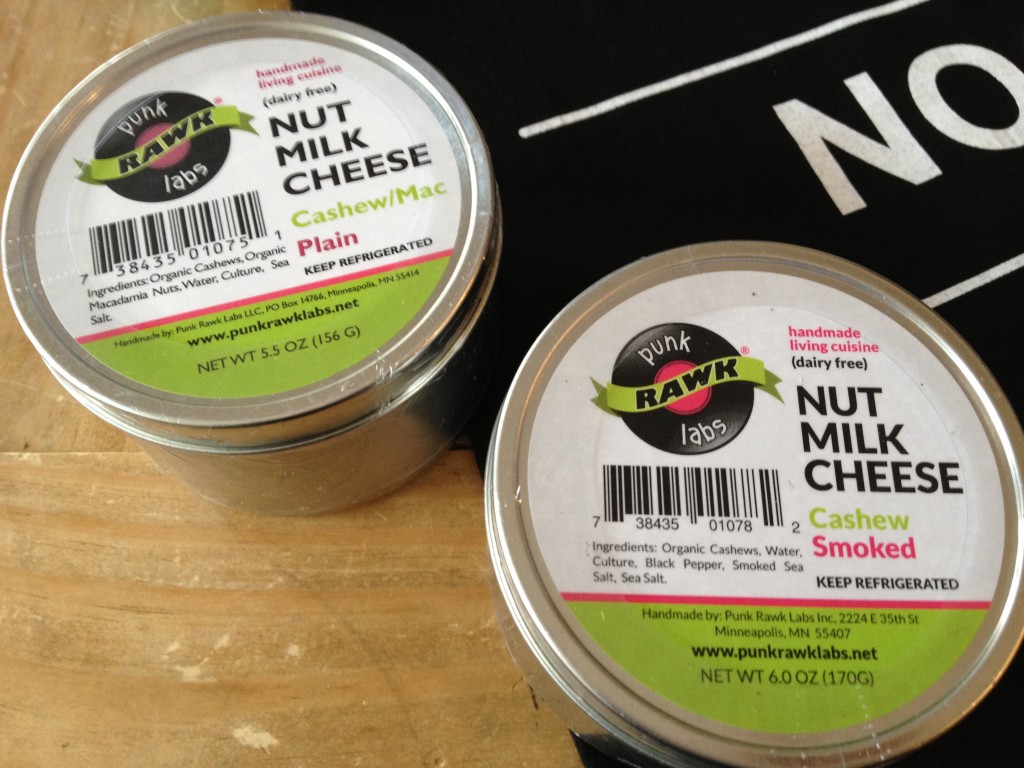 My favorite find at Nooch was Kolat nut butters. The Espresso Hazelnut is divine and appealed to the fella, who is chocolate hazelnut fan and rabid consumer of all that is coffee. If you like some variation of Nutella and a cup of joe, try this. While it doesn't contain chocolate, it hits the same flavor notes and is a healthier option than most chocolate hazelnut spreads.
Between me and my favorite fella, we loaded up our basket, (warning: profanity in photo below) with enough snacks to last a couple of days. I was able to find lots of gluten-free goodies I was familiar with as well as many I had never seen before. It was also nice to know everything was dairy-free, one less red light for me to look for while shopping.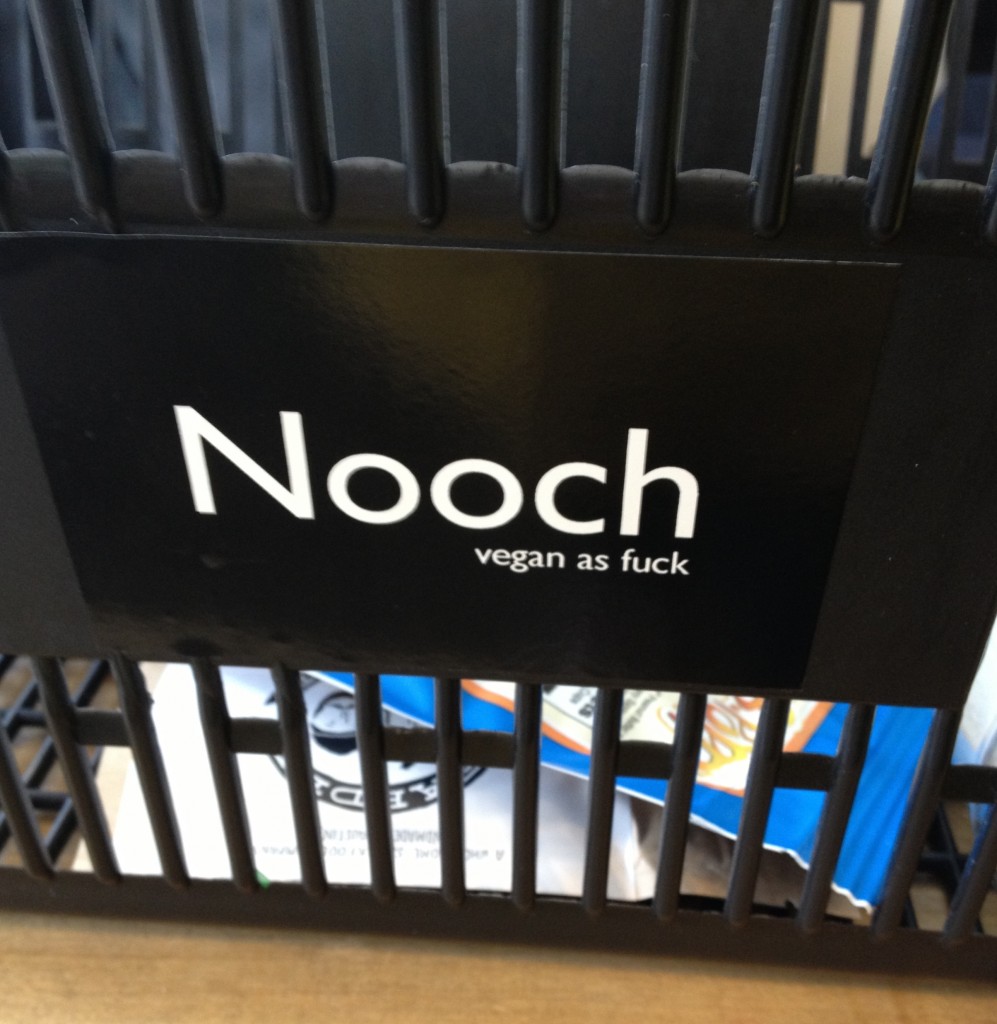 I got a fun new shopping bag (just in case someone asks me where I get my protein…since that never happens!) and had a nice chat with the folks working there. Really terrific people and a great little store full of lots of yummy goodness.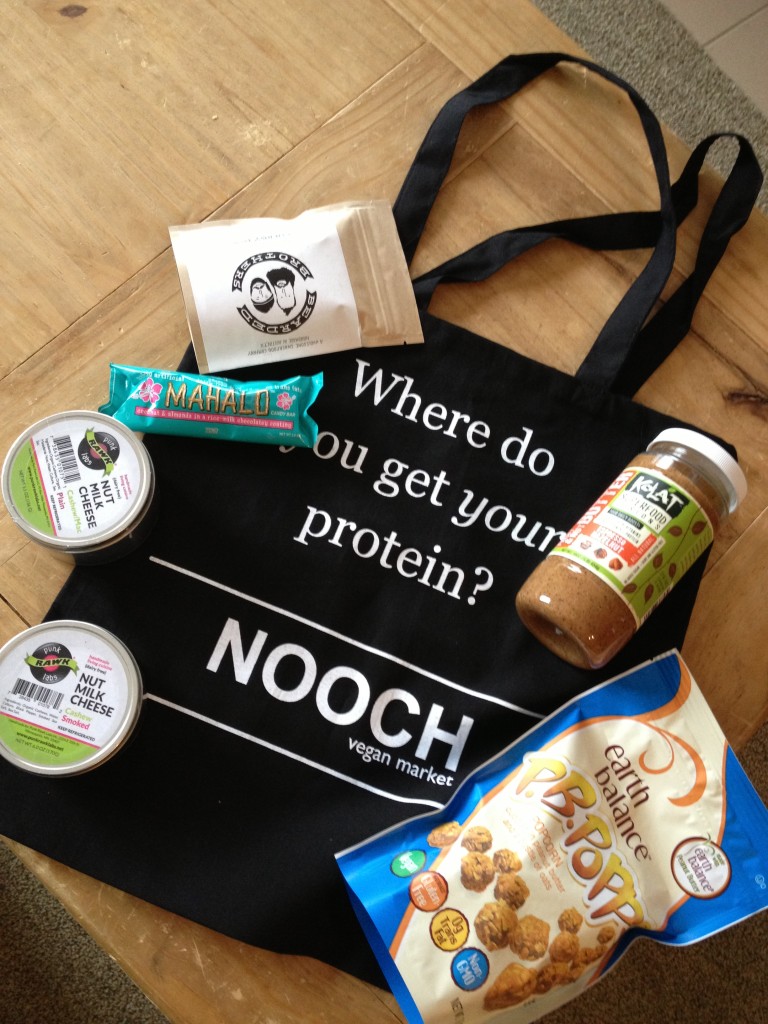 As we were leaving, the Waffleganger food trailer was parking out front. I hear the folks at Nooch often save a space for a vegan food truck. You might check their Facebook page before visiting to see if there's a food truck visit planned! While most of them don't fit my dietary challenges, had we been an hour later, the fella would have indulged in some Waffleganger goodness.
Nooch is located at 3360 Larimer Street in Denver, Colorado. 720-328-5324
Shop with: confidence. Read labels as you always would. (I bought a candy bar that contained no gluten but was manufactured in a facility that also processes wheat, use the same caution as in any store.) That said, I found the staff here very knowledgeable and friendly so ask away if you want to know more about a product or need help locating something.